What is the best day hike in the Grand Canyon? Well, the best hike is South Kaibab Trail on the South Entrance of the Grand Canyon. It is a heated debate whether South Kaibab Trail is better or Bright Angel Trail but South Kaibab is the winner.
It is also a little more difficult making it even less busy than Bright Angel Trail. The best day hike in the Grand Canyon is tough to live up to but the views are absolutely incredible.
South Kaibab Trail offers the most scenic views and the most picturesque sites along the way. It is more open into the valley where you are able to see out into the Canyon significantly more than Bright Angel Trail.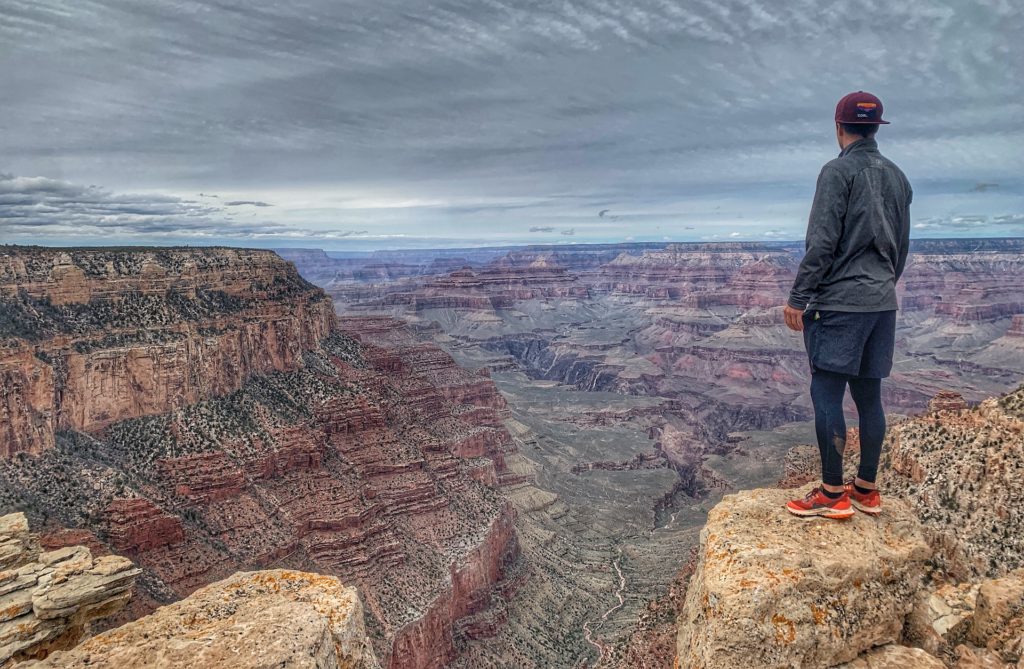 It is more steep than Bright Angel Trail but what is great about all of the trails is that you can turn around whenever you'd like. South Kaibab Trail also offers multiple turnaround points depending how far you want to go.

You are able to turn around after 0.9 miles at Ooh-Aah Point, 1.5 miles at Cedar Ridge or 3 miles to skeleton point. For those doing more than a day hike you of course can also head all the way to the river bottom at 6.5 miles down.