Truly the best snack of the summer and the ultimate recipe for pool season. Spiked watermelon is so easy and just takes a couple minutes of prepping and then letting it set overnight. If you are hosting a summer party you absolutely have to make this as everyone will love you and makes you look extra prepared!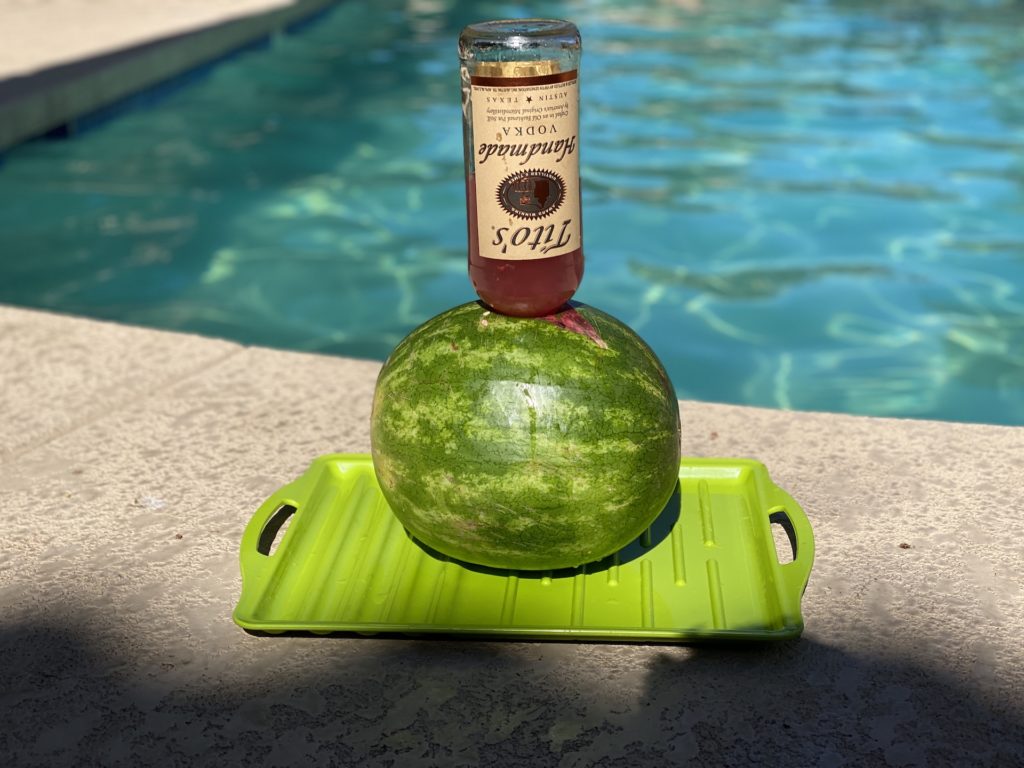 Ambiance when hosting is key and making anything alcohol infused is always a crowd pleaser. This recipe is cheap, simple, quick and you will be a hero of the party coming through with this crowd pleasing snack.
Often the entire bottle won't seep into the watermelon but the watermelon will also seep into the reaming vodka, which means you also have watermelon infused vodka as well! If you want to take this a step further you can even get watermelon flavored vodka or any other flavor you like that will combine with watermelon.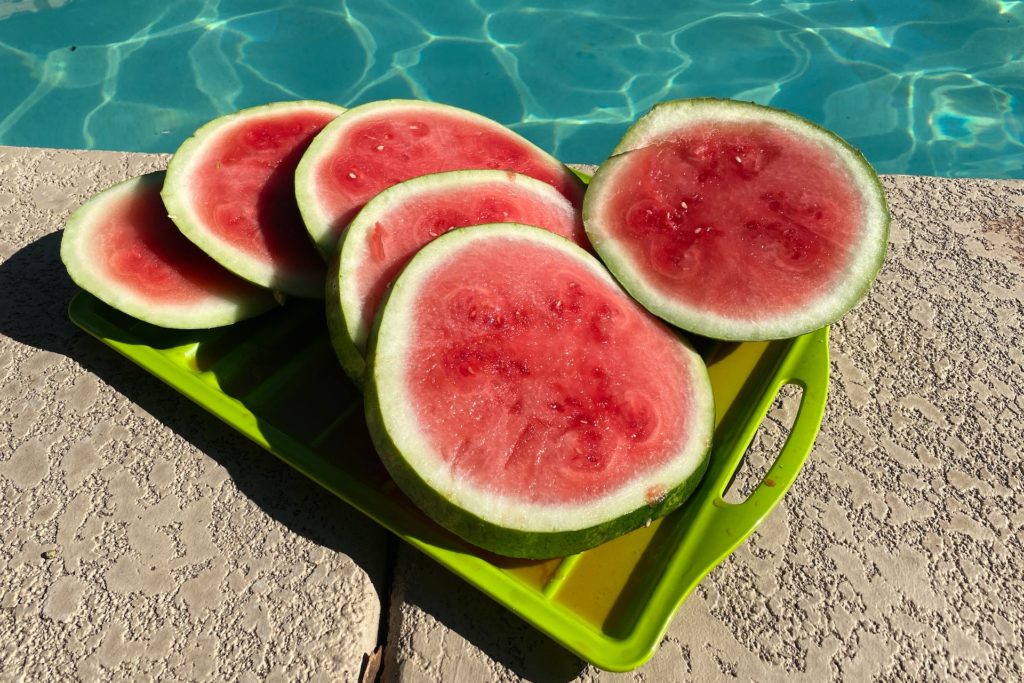 People sometimes will make this with tequila as well but… please don't. It is awful, unless you are a huge tequila lover. I don't mind tequila and it is an awful idea. The vodka ends up being pretty flavorless in the watermelon as well where if you try tequila it will take over the entire taste of the watermelon, which isn't really the point.
For your next pool party you have to have this or bring it to your friends! As mentioned it takes no time at all to prepare and everyone loves it. It is like jello shots except this takes 1/100th the time!
Be sure to stabilize the watermelon when you are preparing it as well as when leaving it overnight or cutting it. Aside from that, really no rules, go out there and make this perfect summertime boozy snack!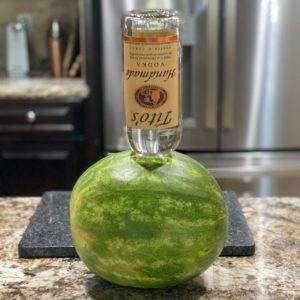 Spiked Watermelon Recipe
Spiked watermelon is the best pool recipe on earth. It is so simple, takes a minute to prep and then you have the best poolside snack of the summer. Everyone wants watermelon in the summer & drinks by the pool, this just brings them both together!
Print
Pin
Rate
Ingredients
1

750 ml

bottle of vodka

flavored vodka makes it even better. Use a standard longneck bottle.
Instructions
Do this the night before your pool party or event.

Stabilize the melon, cut a whole in the side of the melon that is big enough for the bottle to fit in.

Take out some of the watermelon flesh inside so that the bottle isn't automatically stopped from pouring in via the flesh.

Put the vodka bottle into the watermelon and let it sit overnight for at least 12 hours.

It probably won't take all of the vodka bottle and if it doesn't there's a good chance you will have some leftover watermelon infused vodka in the bottle!
Print Recipe