Sycamore Falls Hike Guide With Four Extra Falls
If you catch it at the right time Sycamore Falls will make you feel like a kid again exploring all of the ins and outs of the area. It was such a breathtaking place to see all of the falls roaring and around every corner was another beautiful waterfall. I went to the falls expecting just to see Sycamore Falls and was blown away by five falls roaring down the valley.
Here is The Video Guide For Sycamore Falls Showing 4 seasonal falls nearby
Sycamore Falls and Sycamore Rim Trail might be one of the best hikes in AZ, if you come at the right time. This hike can be as short or as long as you want it to be. I felt like it was more of a choose your own adventure experience where you walk around, picnic, take in the different falls and enjoy yourself vs. some strenuous hike on a time schedule.
As someone who loves long hikes, I really don't think the 11.1 miles is necessary vs. walking 2-6 miles exploring around, taking in the views, finding areas to go down closer to the water, play around the waterfalls and just go at your own pace. The main beautiful area with the five falls is all within a mile of each other and from there you can of course go around the entire loop or have fun and explore on your own time.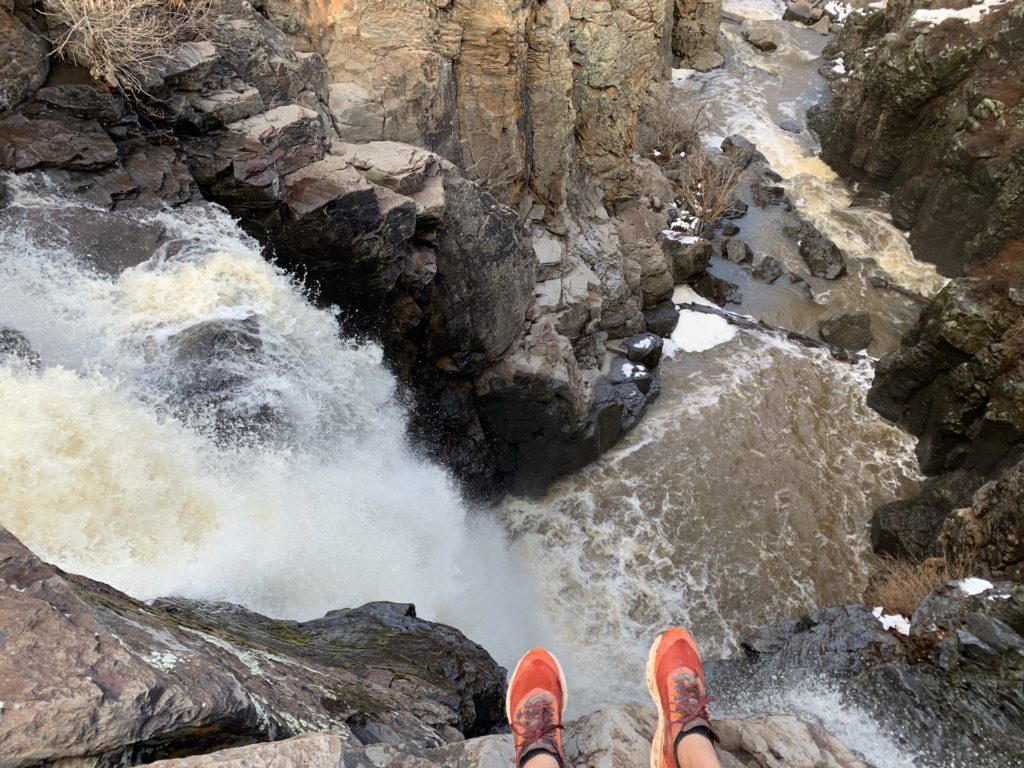 The only unfortunate thing with the hike is that the falls can be non-existent the majority of the year. You really have to get lucky with timing of the year, snow run-off etc as in March there were five falls flowing like crazy, only for them to not be flowing in April. Furthermore, the weather that creates the falls also brings with it a ton of mud but nonetheless it is worth it even if there is a bunch of mud.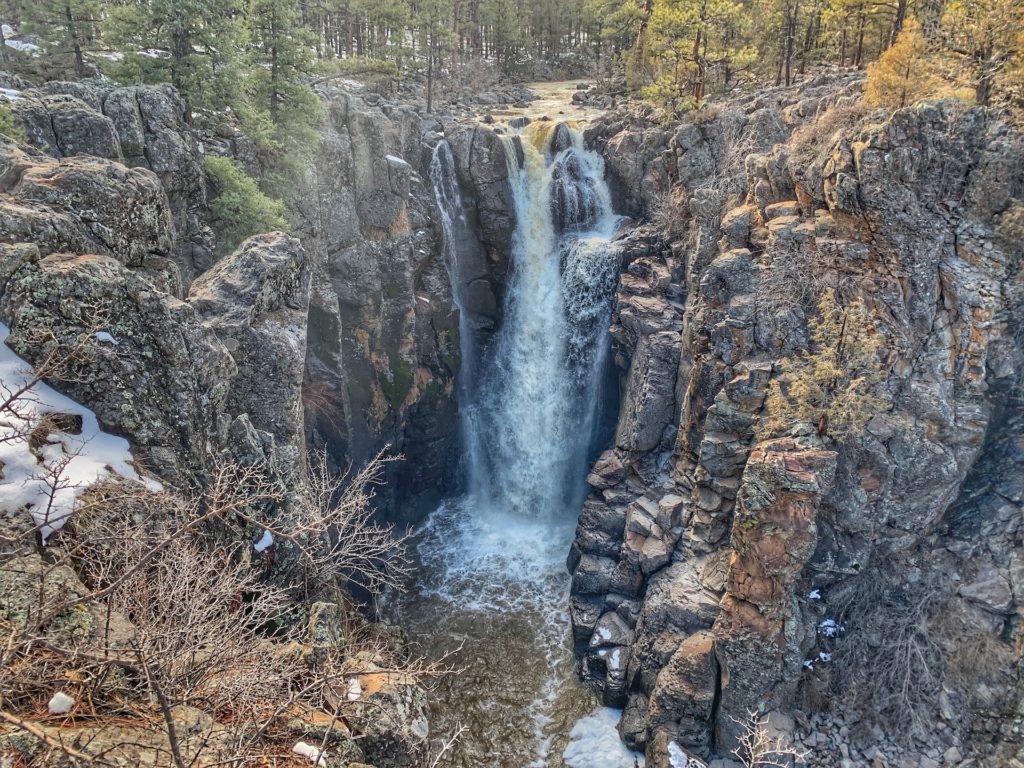 Even the drive leading up the falls is filled with a ton of beauty and incredible picture taking spots. My #1 recommendation is to take your time and stop the car wherever and whenever something catches your eye. I would much rather spend 5+ hours sightseeing and exploring vs. the 11.1 mile loop. There is so much beauty to see on the drive and around the falls themselves. It is a stunning area with Sycamore Canyon stretching for 21 miles.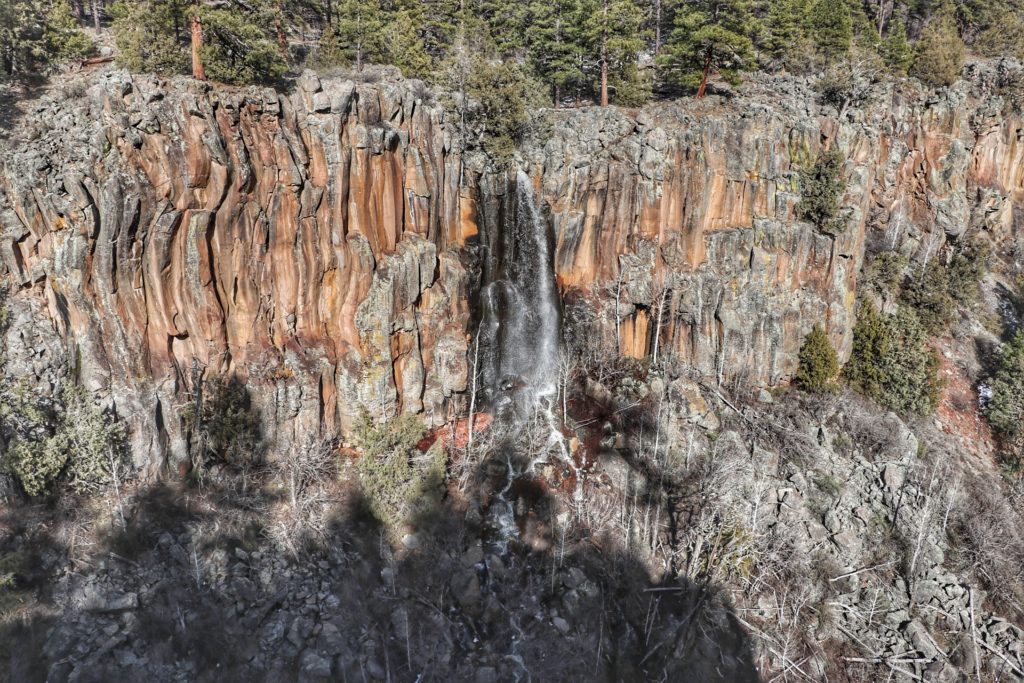 Sycamore Falls Hikes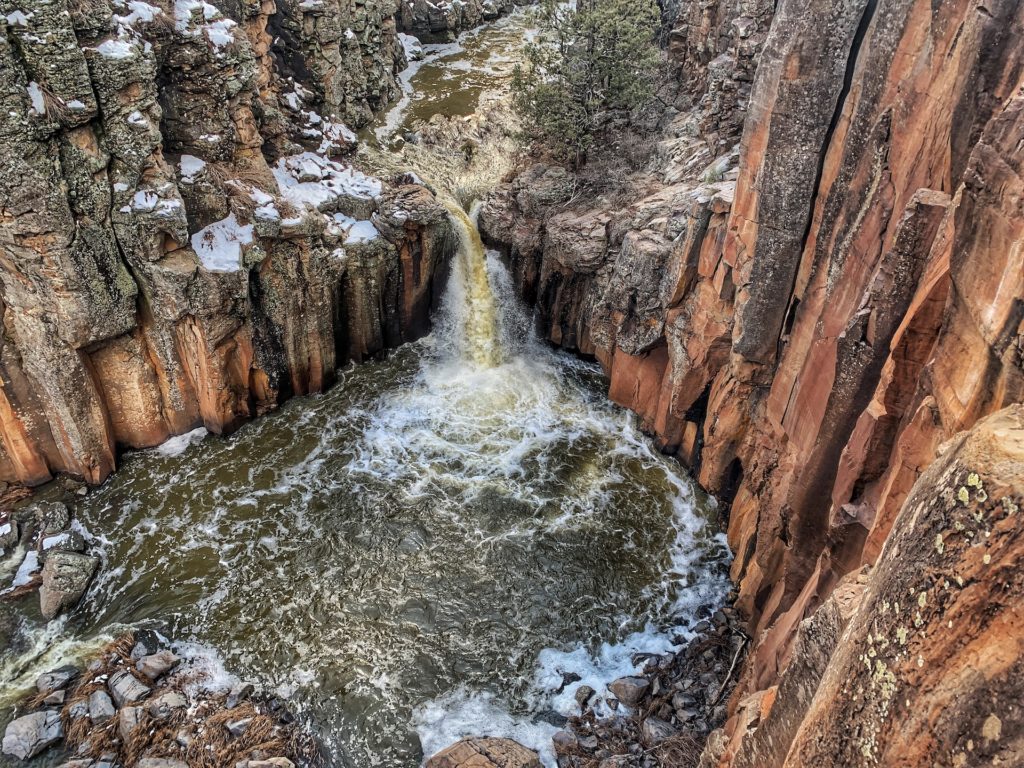 Elevation Gain:
200 ft - 1,100 feet
Length:
1/2 - 11 mile loop pending your adventure
The hike is home to some of the most impressive waterfalls in Arizona if you come at the right time. An great day trip from Phoenix it is just 2.5-3 hours to get there or less than an hour from Flagstaff. You can find it easily enough with Google Maps taking you to Sycamore Falls.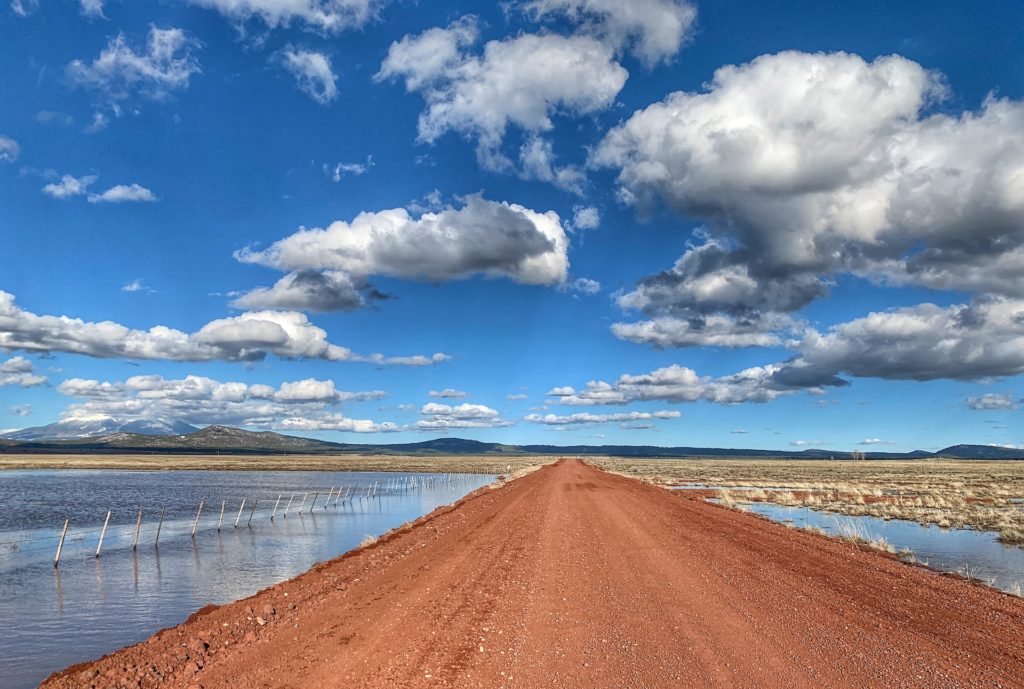 If coming from the East/Flagstaff you can get off at Exit 178 for Parks Rd. If coming from the West you will get off on exit 167 for Garland Prairie Rd. From both it is about 25-30 minutes off the highway. However, there are some great views and pictures if you take your time along the drive.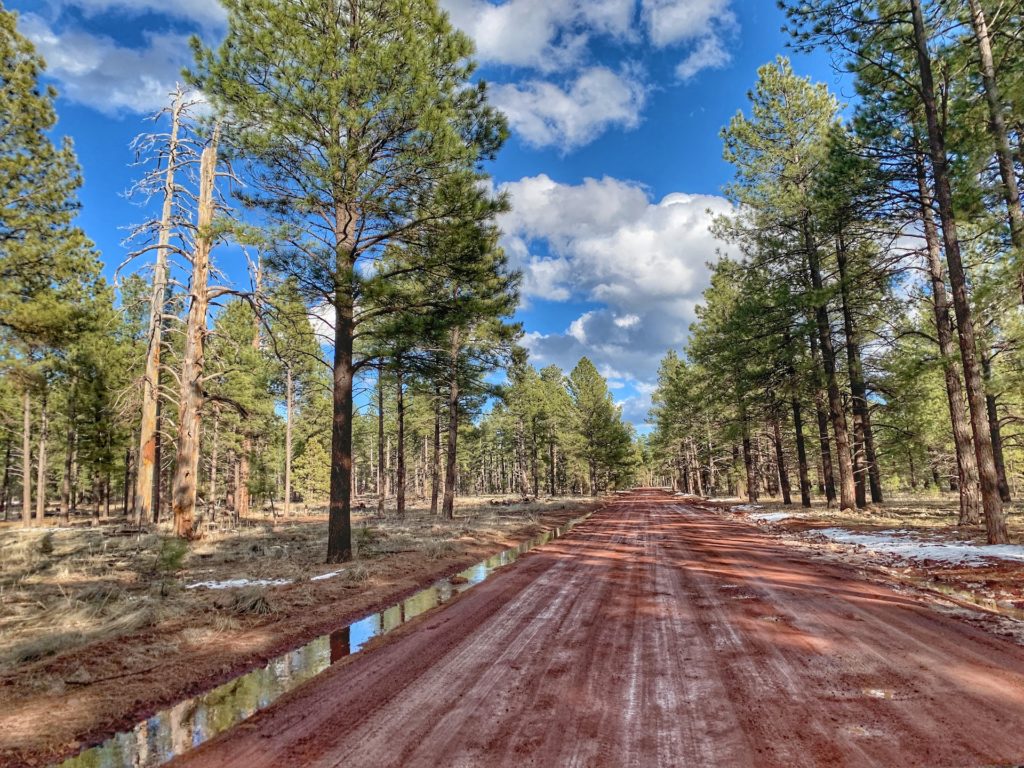 Once you make it to the trailhead it is pretty straightforward from the parking lot. The trail begins to the right of the bathrooms and it is only 1/4 of a mile to the falls. Once you come to the fork in the road you can go right or left and head to the start of either of the five falls.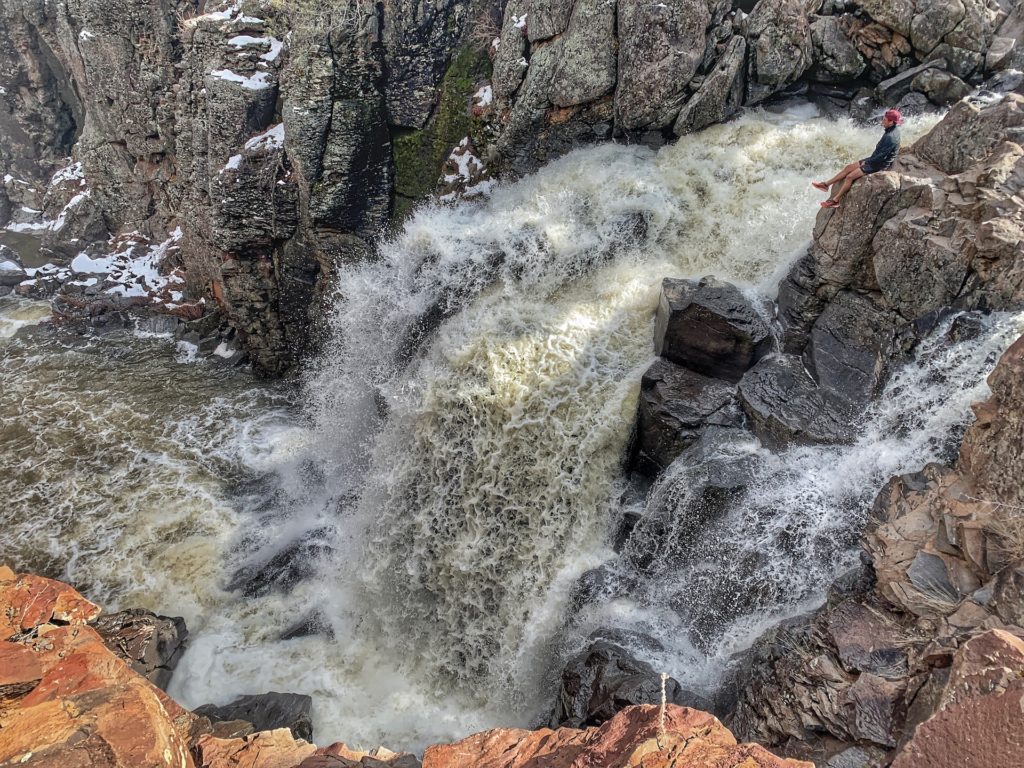 Going right you can come across Sycamore first or the falls above Sycamore. To the left is the 70 foot falls and the other seasonal falls between those and Sycamore Falls going from left (70 foot falls) to right (Sycamore Falls). All falls are pretty seasonal so be sure to try and see them in the February to March timeframe.
From here you can also hop on the entire Sycamore Falls trail leading you to pools, views Pomeroy Tanks and more. While it is a great hike, depending how you are feeling it might be more fun to take your time exploring around vs. being set on 11 miles of hiking the loop. Seeing Pomeroy Tanks is great if you do want to walk some of the longer path.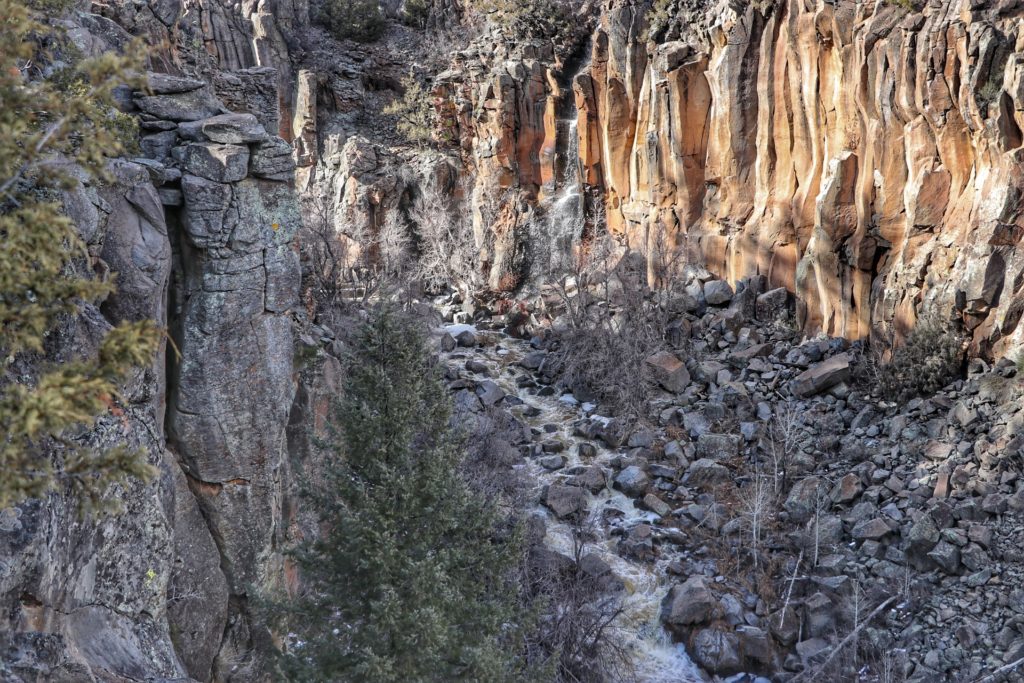 Pros
You can see five falls if you come at the right time
You can choose your own distance & adventure whether you want to go 1/2 a mile, 5 miles or all 11 miles of the loop.
Dogs allowed on a leash
One of the most photographed places in Arizona
Great day trip from Phoenix
Cons
Falls only flowing for a short period of each year
Can be muddy during the best time to go
Can be lots of people
Tips
Ideal timing is late during spring runoff in February to late March or after monsoons
Take your time and explore the whole area including stopping on the drive for some amazing pictures and views
Instead of the 11 mile trail, just go with the wind and explore at your own pace and distance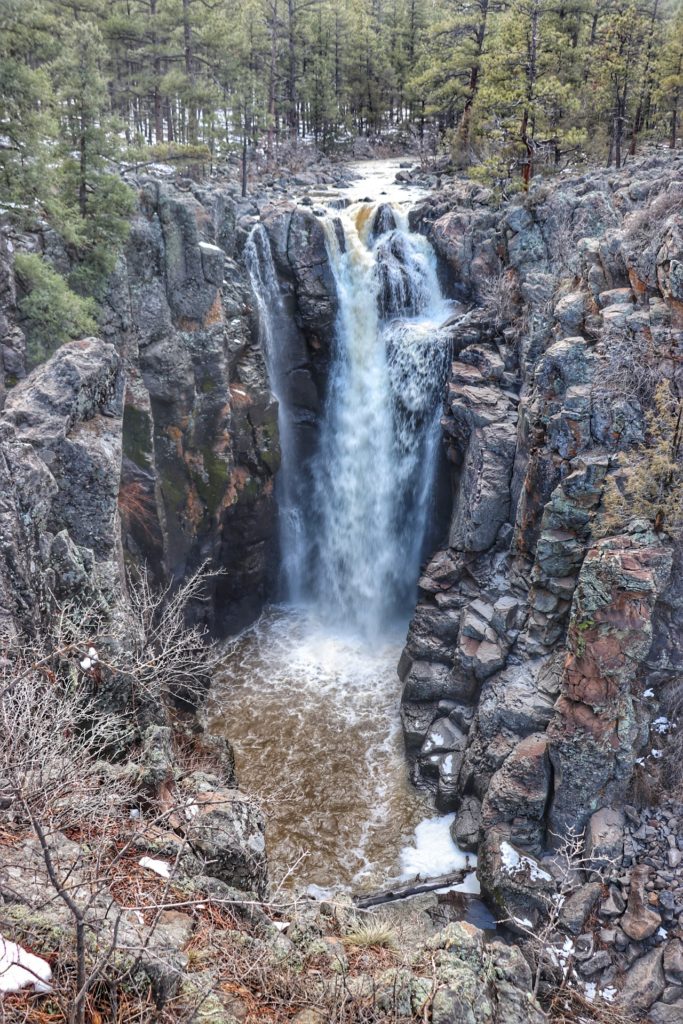 ---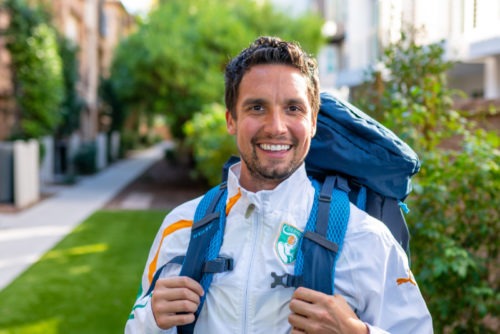 Hey I'm Fraser. My site is dedicated to the 22nd century person with a lust for travel and adventure, need for time efficient recipe ideas as well as anyone in need of self-help or a pick-me up! Thanks for visiting Inspire Travel Eat!
This error message is only visible to WordPress admins
There has been a problem with your Instagram Feed.