Do you want to know the best shots to make when you are hosting people? Well you're in luck as the shots below are perfect to make to get everyone happily toasty at your party or pre-game. If you are reading this know that I am a certified party planner and alcoholic, I even go to meetings and everything, so I take it pretttty seriously. We all need good go-to shot recipes, or "shooters" for any of you born before 1980. With that said can we retire "shooters" as a term please?
I digress, anyways if you're like me you can't take shots anymore or you end up blacked out and in trouble with your significant other the next morning. With that said, you probably also host people often and want to impress them with some delightful yet potent shots to get the night or day going. A lot of these aren't wizard heroic recipes but more just ideas for the best tried and tested shots for you to look trendy, unique or please people that don't want straight tequila.
If you are making shots or drinks this little lifehack is a game changer! I use this milk frother for all of my drinks as it mixes everything so well, seamlessly and easily with no spills!
Below I have the best shots for adults that aren't straight one liquor but also aren't sweet and something you'd take as a freshman. More good news is I try to make sure the shots look "masculine" so guys can pretend they are macho taking whiskey/tequila shots etc vs. blueberry cotton candy pink shots. I like these all for different reasons and occasions plus they let you have options for all liquor preferences. So, what are the best 5 shots to make at home for hosting?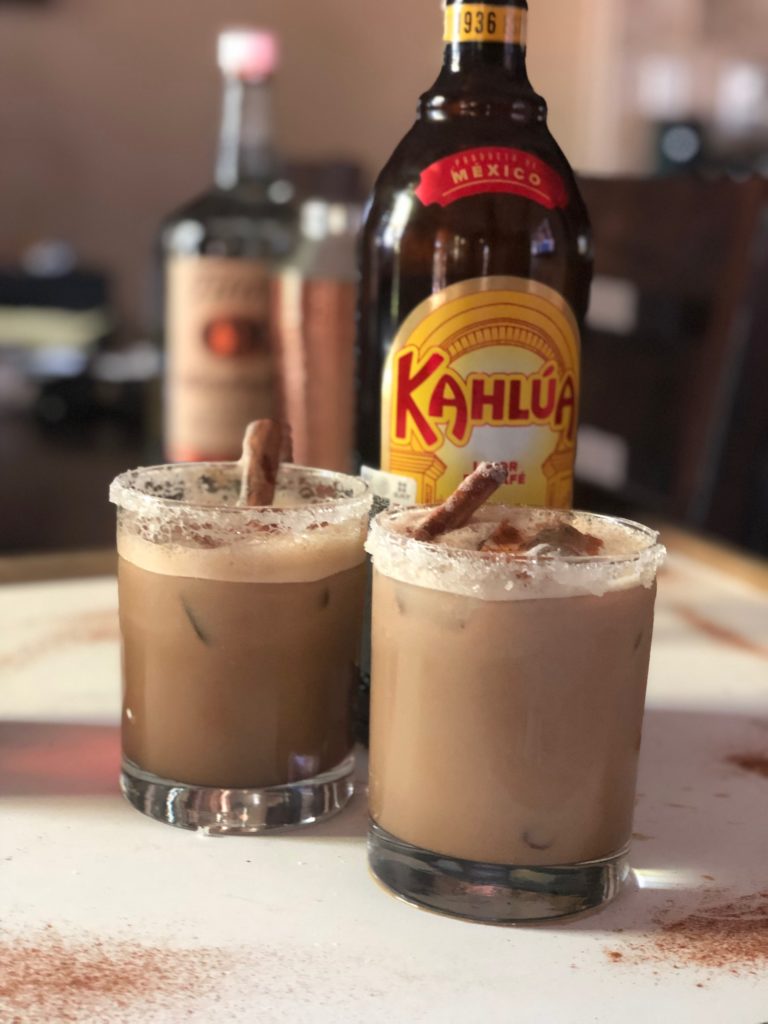 My go to is the Shaft espresso shot (from Canada) to jump start the night especially since jager bombs or anything else with "bombs" and Red Bull needs to stay in 2012 please and thank you. The Shaft is a lot like an espresso martini just you drink it faster ;).
I love things on fire, I love Dr. Pepper and I love drop shots. All of that said, the Flaming Dr. Pepper checks all my boxes. Not only does it taste great and add the fun part of dropping shots but you can impress everyone you are hosting with fire!!!! This is one of the best shots ever!
You absolutely have to do a Pickleback if you've never done one before. I do Picklebacks with everyone for something unique or people who want whiskey but without the kick. Full disclosure pickles are my favorite food but really you don't taste much pickle and it automatically kills the whiskey kick… like two strong forces turning into something pretty chill. Pickle juice itself is great for hangovers so it's nice to know you are being proactive from the start, it's basically a superfood. Apparently these were created in New York but I want to say it was Canada… so we can agree to disagree.
The Mexican Snowshoe is for tequila lovers with a fun little peppermint kick where both tastes end up being quelled down significantly into a beautiful fusion. I think I just like the idea of the name more than anything as it describes me in a nutshell. It is definitely worth  breaking out when you host people next as they will love the mystery and unique shot.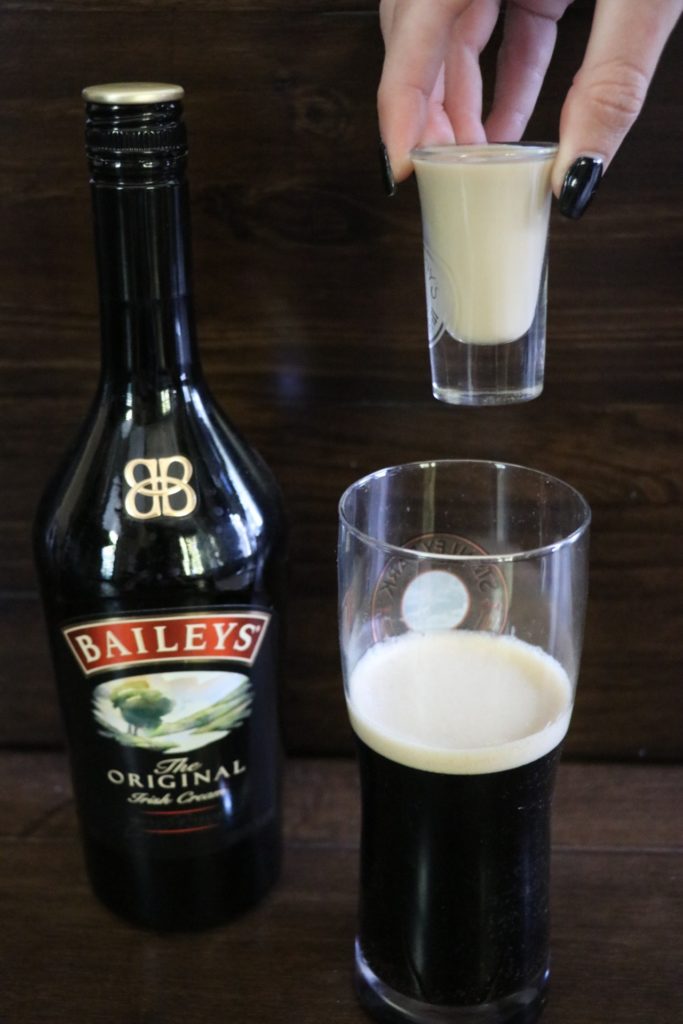 Irish Car Bombs are old school but I want to bring them back as they are a good time. Who knew all of those gross things together could taste good if you chug them simultaneously… and I hate Guinness aside from the world record book stuff. Definitely a must have for anything Irish like St. Patrick's Day, A Conor Mcgregor fight, visiting Boston or Thursdays.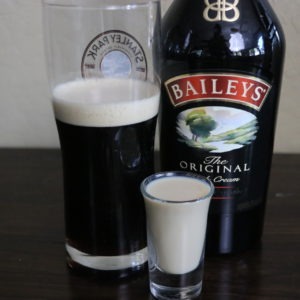 5 Best Adult Liquor Shot Recipes
Best shots to make at home when hosting
Print
Pin
Rate
Ingredients
Shaft Espresso Shot
Cold Espresso or strong cold coffee.

I use Starbucks espresso cans or cold brew, simple enough.

1

oz

vodka

1

oz

Kahlua

1

oz

Irish cream

like Bailey's or Carolyn's.
Flaming Dr. Pepper
3/4

oz

amaretto

1/4

oz

Overproof rum.

It needs to be over 100 proof to catch on fire typically.

Beer
Picklebacks
1-2

oz

whiskey

1

oz

chilled pickle juice
Mexican Snowshoe
1/2

oz

Tequila

1/2

oz

Rumple minz

Peppermint schnapps works as well
Irish Car Bomb
1/2

oz

Bailey's Irish cream

1/2

oz

Whiskey

Guinness beer
Optional
Drink an Espresso Martini to help the night get going.
Instructions
Shaft Espresso Shot
Put all liquor into a shaker and shake it up.

Pour in your glass.

Top with espresso and stir.

Put a straw in and suck it back as fast as you can.
Flaming Dr. Pepper
Add amaretto to a shot glass

Top with rum and light rum on fire

Drop into half a pint glass of beer

Make sure fire is out… or don't…

Chug
Picklebacks
Whiskey in one shot glass, cold pickle juice in the other.

Take your whiskey shot and chase it with the pickle juice
Mexican Snowshoe
Pretty simple again… fill your shot glass with half tequila and half Rumple Minze.

Drink it.
Irish Car Bomb
Layer baileys first then slowly pour whiskey on top.

Drop into half a pint glass of Guinness

Chug
Print Recipe