Looking for the best hike in Big Bear Lake? Then you have to hike Castle Rock Trail 1W03 up to Castle Rock and Bluff Lake!
What makes Castle Rock Trail the best hike in Big Bear Lake? Well it is the perfect length, it's close to town, has unreal views, and includes a ton of natural beauty with rock formations as well as giant pine trees along the way.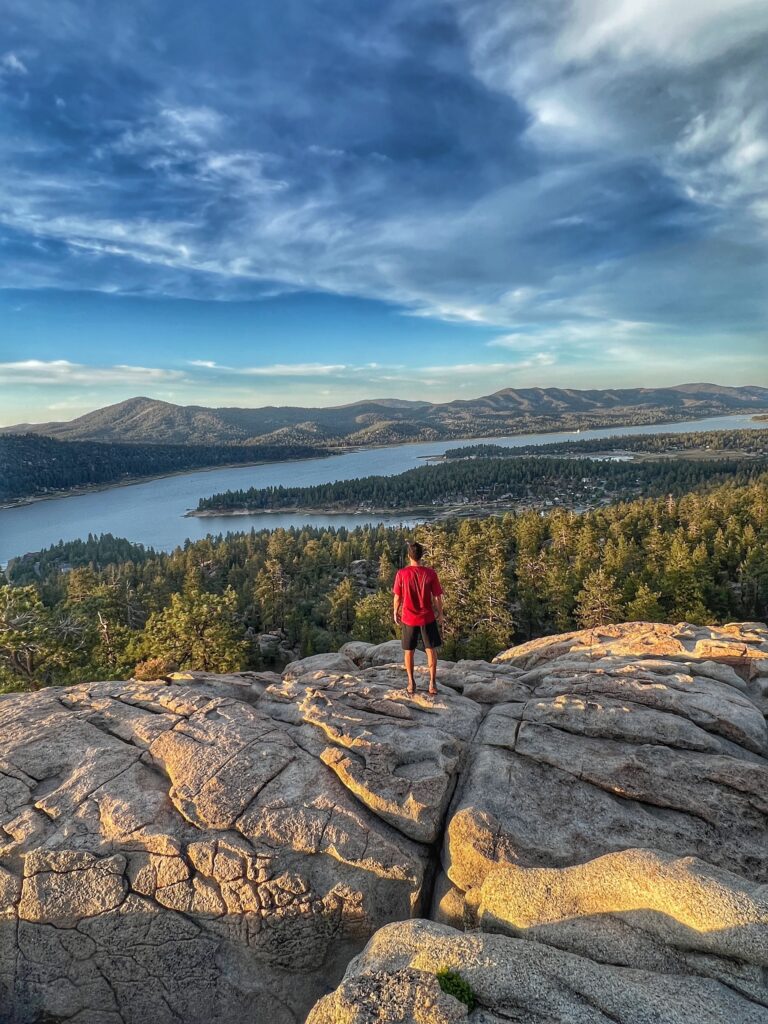 Not only is the hike to Castle Rock a great one, you can add on hiking up to Bluff Lake Reservoir for a picnic or rest to put some icing on the cake!
The Bluff Lake Reserve adds an extra 2.5 miles to the trip but as Castle Rock isn't the longest hike so the additional length isn't too bad at all!

Bluff Lake is just a small little lake with a marsh and meadow but it is worth the stop if you have the energy and want to make more of a day out of the hike.
You can actually drive to Bluff Lake as well and there is camping nearby if you wanted.
If you are looking for some great places to eat post hike see this article here for the 10 best restaurants in Big Bear Lake!
The Castle Rock hike is a little tough at the beginning as it is a steeper grade up but it gets a bit easier the further you go and the hike is on the shorter side so you won't be hurting for too long!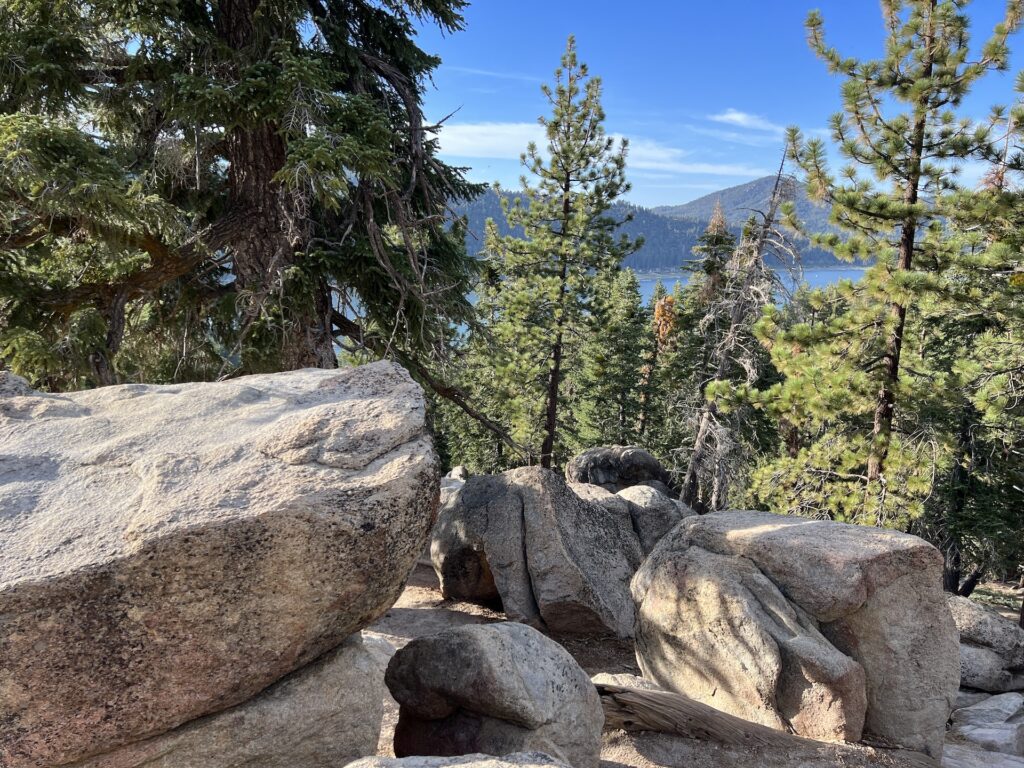 The continued hike to Bluff Lake is also less intense in terms of elevation gain.
If looking for some of the other best hikes in the area you can try Grays Peak Trail, Pine Knot Trail and Cougar Crest Trail.
The only one relatively as nice is Grays Peak Trail but it is 6.9 miles round-trip so of course a lot more difficult for those who are more beginner or moderate hikers.

Pine Knot Trail & Cougar Crest Trail are definitely a bit more underwhelming especially when you consider the significantly longer length of the hikes and I would say less of a payoff in views & beauty compared to Castle Rock.