No, you don't need an espresso machine! This and a caesar are tied for the drinks I make this most as both have their necessary functions and both taste incredible. This has become a go to when hosting or as a pre-drink before heading out to get that extra boost of energy. Everyone absolutely loves this drink, it is extremely simple and provides the best start to your night.
For how to make an espresso martini shot or the espresso shaft shot checkout this fun video!
I am officially too old for Red Bull vodkas because they give me the worst anxiety the next day and ummm… other things. This will be a game changing energy drink for you, looks nice for hosting people or even use it as a good start before you take off on a date night. The goal is for your creations to make people happy and with a little espresso you can scientifically stimulate people there right from the jump.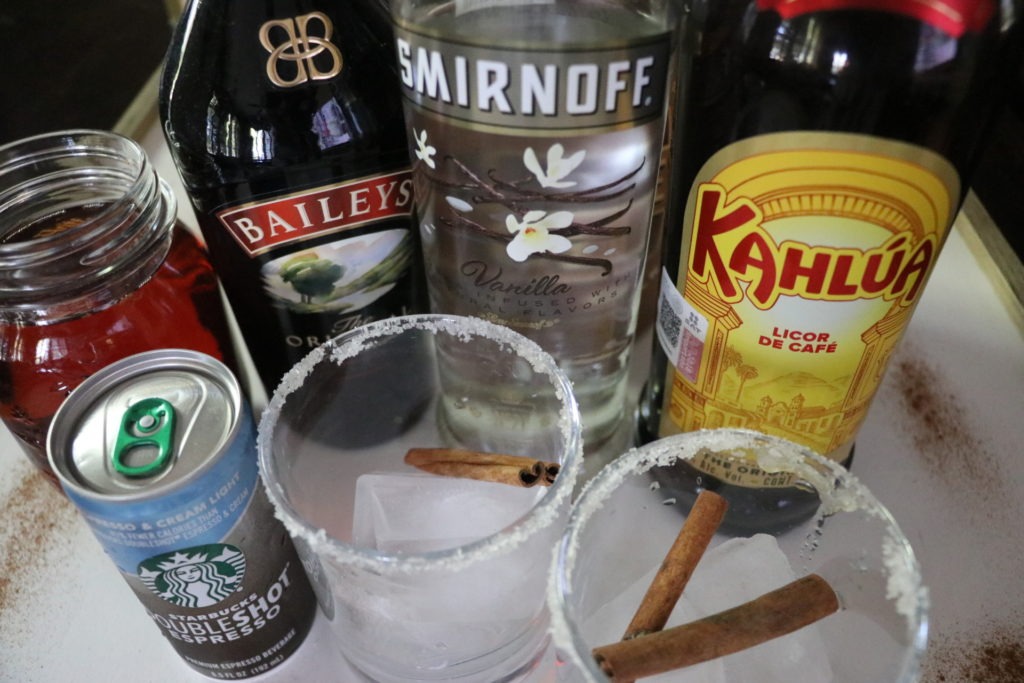 THERE ARE A FEW IMPORTANT TAKEAWAYS OR RULES YOU NEED TO KNOW WHEN MAKING DRINKS
When making a drink for people and you want them to love the experience you need to appeal to 4 senses. You must make it taste good of course, it needs to have a pleasant aroma thus adding garnish helps, it should look beautiful clearly and then they must feel a nice ambiance and setting when trying the drink. I can help you with the first 3 but the ambiance is on you… music, clean up, give them a shot so they are already getting drunk and everything is fun… up to you :).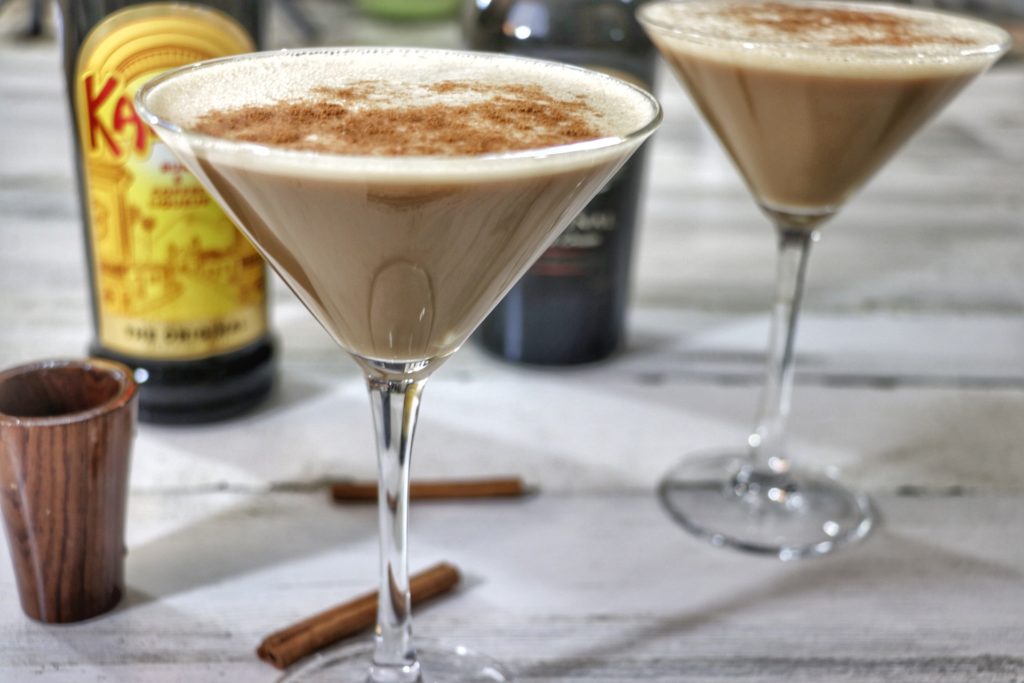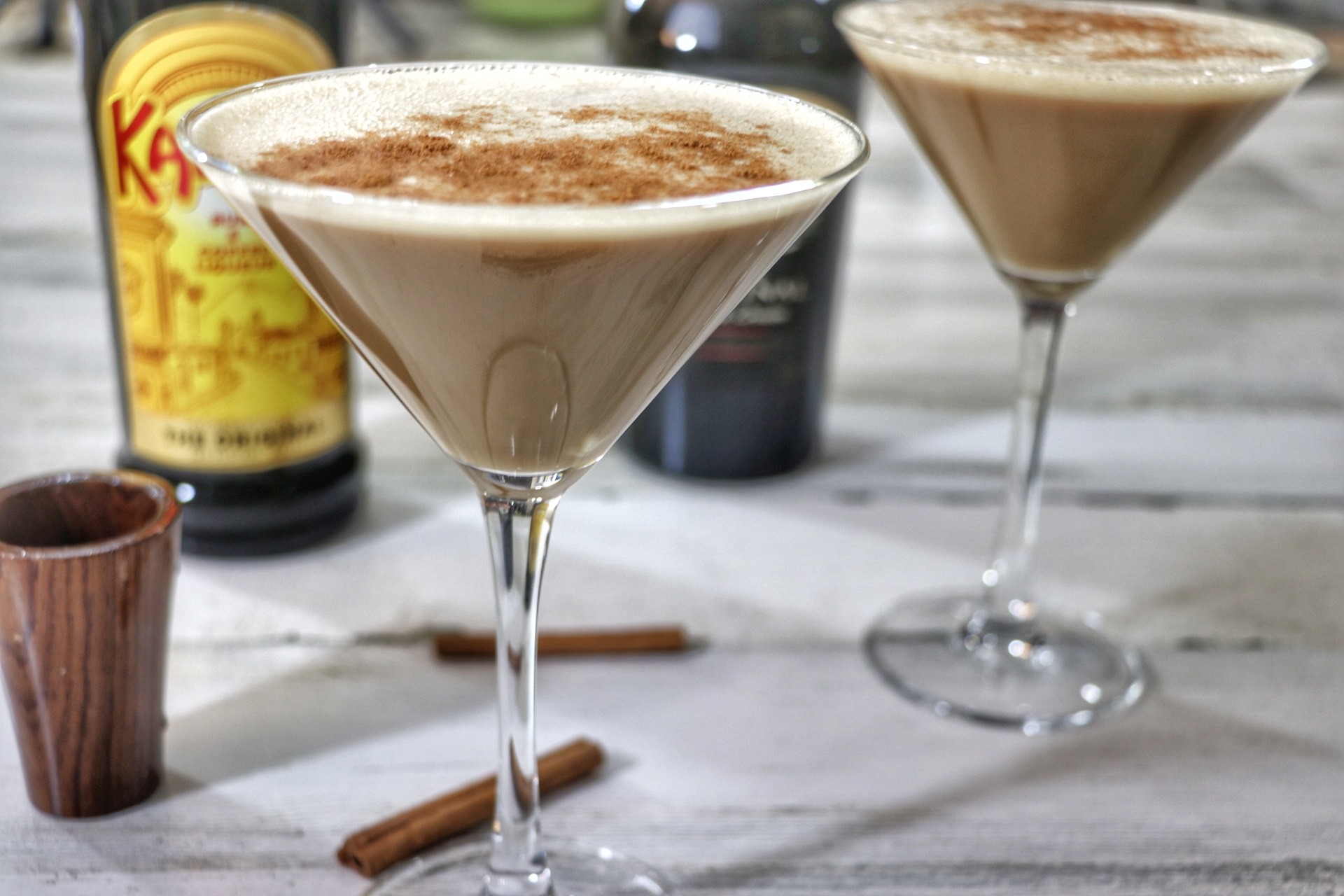 One AMAZING way to add to your drink ambiance and appeal to all senses is infuse your liquor. Infusing liquor is the greatest lie in drink creation as what sounds extremely impressive is really just you pouring liquor into a jar and adding 1-2 ingredients then letting it sit for 1-7 days… or even 1 hour and just lying to your guests. Infused liquor makes you look like some planned, smart super-hero that would do anything when hosting people. It will impress them and has you already 5 steps ahead on appealing to all of the senses.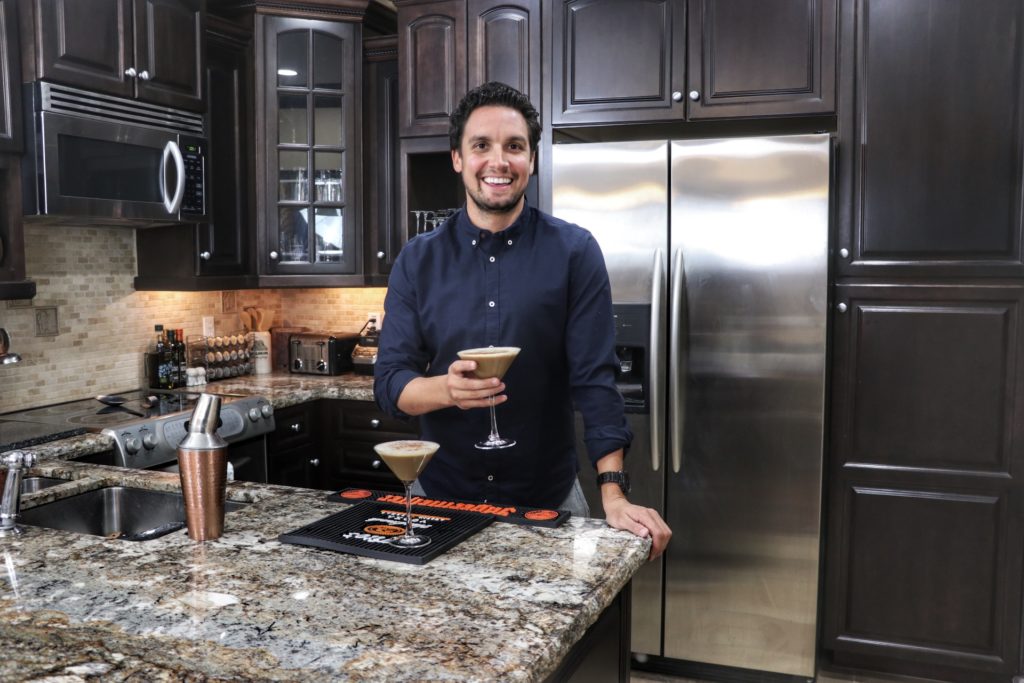 Best Simple Espresso Martini Recipe
Quick and easy espresso martini!
Print
Pin
Rate
Ingredients
2-3

cubes

Ice

do not use crushed ice

1-2

ounces

main liquor pending size of cup and alcohol %.

Pending your budget or taste you can go with multiple options. Espresso Tequila (Patron XO Cafe or Avion Espresso Liqueur). Espresso or Vanilla Vodka (Van Gogh and Smirnoff are options). You could also use regular vodka if no other options in the house.

1

ounce

Kahlua

Irish Cream Liquor can be used in place if no Kahlua

Espresso. This can be hard or easy. If you have an espresso maker no need to read on. For the other 99% of us I keep this simple. Use the Starbucks espresso double-shots and it is magic. Iced coffee works as well, which you can buy near the milk section in stores.
Optional
1

ounce

Irish cream liqueur

Ground cinnamon sprinkled on top to garnish

Cinnamon stick garnish
Instructions
Ideally you have a cocktail shaker and you can shake everything as you want it well shaken and frothy. If not, stirring ferociously works too I guess. If you are making drinks at home often though, please go get a $10 shaker tomorrow.


If you have a shaker put a couple ice cubes in there.

Pour in half a Starbucks espresso can.

Pour in your alcohol and shake a ton to get it nice and frothy.

Pour over an ice cube or by itself since it is chilled already.

Sprinkle some ground cinnamon on top and put in a cinnamon stick for presentation.
Print Recipe