Everyone likes a bucket list, a lot of people like Phoenix… so here we are. Like any list I am sure someone will want to add something so please let me know in the comments!

Phoenix has a plethora of things to do since it is the 5th largest city in the USA and has 13th largest metro population. Whether you like the outdoors, food, to party or a unique experience then Phoenix has it all for you.
I honestly believe Phoenix is in the top 3 cities for where to live in the USA. The cost of living, year-round sun, events, all major sports, it's a good flight-hub, access to Mexico and it is the gateway to all things outdoors with mountains, lakes and rivers everywhere.
It is also just 1.5 hours from Sedona, which is a place you must go visit if you are in town for more than a few days. For The Sedona Bucket List: 13 Things You Must Do, Click Here

Even locals don't know everything thus there are some secrets sprinkled throughout that hopefully can let you appreciate all of what Phoenix as to offer. The list below are things you absolutely have to check off your list whether you are a visitor or a local!
With year round great weather there are endless bucket list options making it hard to keep the list small but… without further ado, here is the list and please feel free to add more to it in the comments!
17. Pat's Run

Nothing screams "America" more than Pat Tillman. As you probably know, Tillman left a dream job playing in the NFL to serve his country.
Regardless of your views on war, his service and sacrifice is clearly incredible being one of the most honorable things anyone can think of.
Unfortunately Tillman was killed serving in Afghanistan but his memory lives on through his foundation and the hearts or millions. Tillman was an Arizona icon playing for ASU and then being drafted and playing for the Arizona Cardinals.
Every year thousands of people participate to honor his legacy and fundraise for the Pat Tillman Scholars Foundation via Pat's Run. Pat's run is normally in late April and here is a link to signup – https://pattillmanfoundation.org/pats-run/
16. Visit The Bat Cave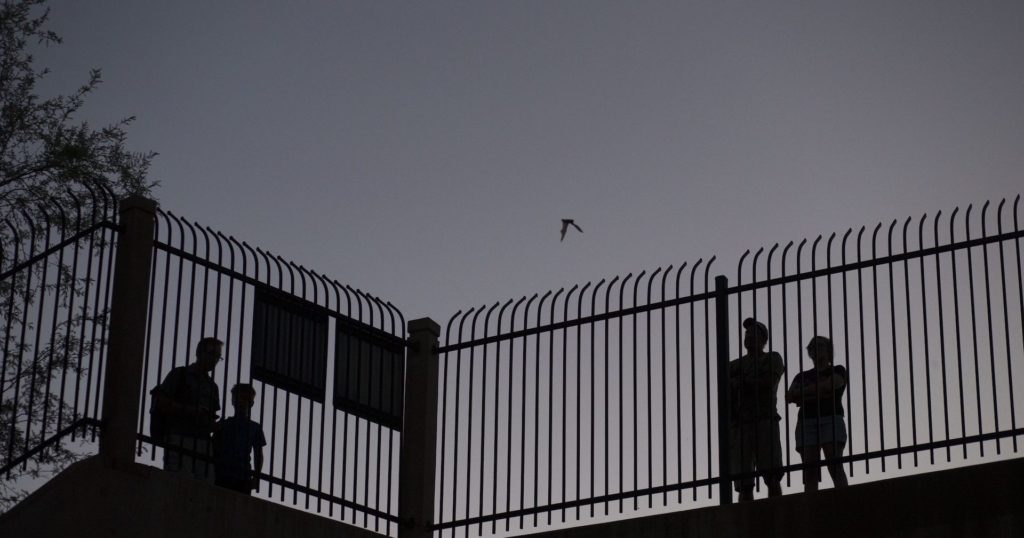 Who knew Arcadia was full of blood suckers… According to Atlas Obscura, Every year from May to October approximately 10,000 to 20,000 Mexican Free-tailed bats flock to Phoenix on their migration south to Mexico.
During the day, they gather within the "cave" to rest and sleep. But at night, they emerge and fill the sky. To get to the tunnel, walk north west from 40th Street and Camelback on the northernmost end of the Arizona Canal Trail.
Google maps does have a location labeled "Batcave Parking". If this cannot be found, use Chelsea's Kitchen as a waypoint. Parking can be found at either of these two locations, or at the office buildings surrounding the area.
15. Do A Brewery Crawl

Phoenix has been a growing brewery hub with a ton of breweries popping up each year throughout the state. From beer to spirits you are surely able to locate something for your tastes.
The big names to stop by are Four Peaks Brewery, SanTan Brewery, Huss Brewing Company and O.H.S.O. is another great one to try! If you are into beer than Phoenix is a good spot to try some new great things!
Be sure to pick up a pack of local brew from a grocery store to take home with you as well.

While a little pricey, it is a great spot to find Christmas in the middle of the desert. If you want to get in the festive spirit there is no better place to do it then at The Princess.
There is a skating rink, train that takes you through christmas lights, s'mores village, a ferris wheel, liquored up hot chocolates & coffees and more! A tip to save money is if you eat at a restaurant on the site then you get to park for free thus skipping the $50+ parking fee.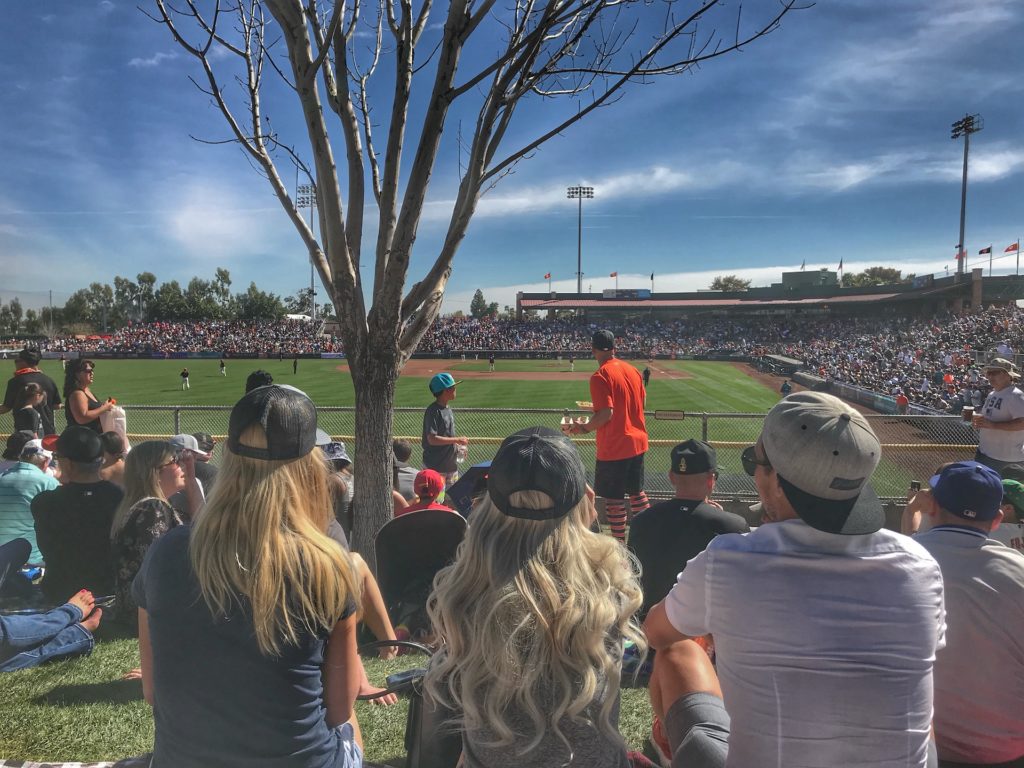 Even if you don't like baseball, Spring Training is a must-do as it is a certified good time. Spring Training in Phoenix isn't about the baseball, it is about the people watching, atmosphere and being outside with some drinks in the perfect weather catching some rays.
Spring Training went from a sporting event to a social gathering and it is a party you don't want to miss. Find a nice spot on the grass with your drink, friends and enjoy the viewing.
I highly suggest getting bikes and making a day out of it with a visit to the Scottsdale Stadium in Old Town. Grab some brunch, head to the game and then bike to the old town bars if you want some extra fun.
Some of the more popular stadiums are the aforementioned Scottsdale Stadium, Salt River Fields and Sloan Park. See here for the best 16 events & festivals in Phoenix and Scottsdale.

If you are in Phoenix than Mexican Food is a must as Phoenix is 33% Hispanic on paper… There are a ton of great Mexican restaurants like the swanky Mission, fusion places like Sumo Maya, trendy spots like Blanco Tacos and Tequila.
If you want the more authentic spots then go to Barrio Queen, Barrio Cafe or legendary Los Taquitos. You absolutely have to visit Barrio Queen or Los Taquitos on your visit as well as sprinkle in some of the other pending your taste and budget.

For something unique, also checkout Taco Guild (pictured above), which is set inside an old church and one of the first churches ever in Arizona. In 2012 the property was deconsecrated and today we have this unique place to eat tacos.
It feels a little weird drinking a margarita in a church but… Anyways, see here for the top 16 restaurants in Phoenix.
11. Float Down The Salt River

Floating the Salt River might be the most underrated activity in Phoenix. Cool off from the desert heat floating down a river, drink in hand, music playing and watch hundreds to thousands of people enjoying the perfect day on the water.
You may see billboards on the highways telling you to go floating and maybe you write it off, well don't! It is one of the best things to do and I kick myself every summer not going back. Don't listen to any boujee Scottsdale assholes tell you it's dirty or whatever as it is so much fun and you need to do it.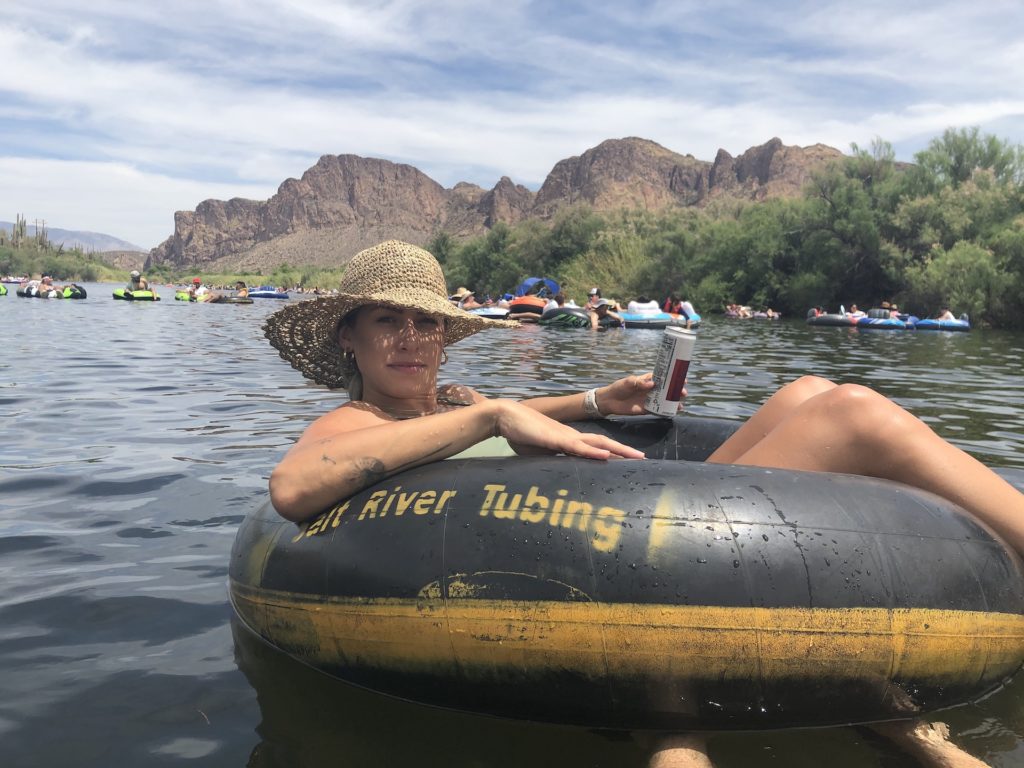 Salt River Tubing is open April/May to September and they provide the tube for you as well as pick you up and drop you off in their bus. There are 3 different float times, 1.5 hours, 2.5 hours and 4 hours of floating. and costs $17.
You can bring alcohol and even a cooler but make sure you have something to float it with. Checkout more info here https://www.saltrivertubing.com/

First Friday sneaks in here as it is a local favorite. It is a street festival for families and date nights where you can enjoy a night of walking around, street performers, art, shopping and some next level people watching. See here for the 16 top events in Scottsdale & Phoenix.
The event continues to grow yearly and it is definitely something to checkout for a couple of hours, grab some food or even a drink from the many bars along Roosevelt Row. If you live in the area this is definitely a great event to checkout if you never find yourself downtown.
First Friday is of course, on the first Friday of every month and located down on Roosevelt Row. It goes from 6pm to 11pm+ and it is completely free for you to roam around the streets and people watch, eat, be entertained and shop for some local trinkets.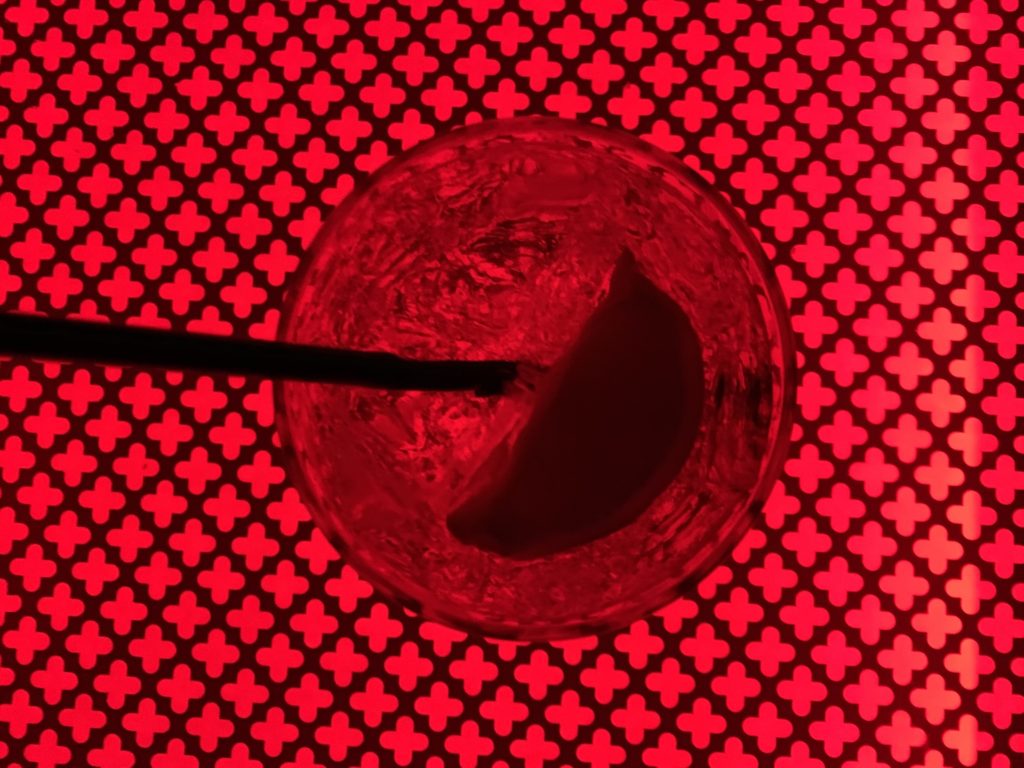 Phoenix has a plethora of hidden bar gems outside of the typical sites you see in Old Town or on Mill ave. Go get local and checkout some of the lesser amazing bar destinations. See here for the best 20 bars in Phoenix.
Whether it is Valley Bar down an alley, the speakeasy Honor Amongst Thieves, Undertow down the stairs of Sip Coffee House or the hidden Straight Up Whiskey Bar at Hotel Adeline there are a plethora of places in Phoenix to escape the ordinary.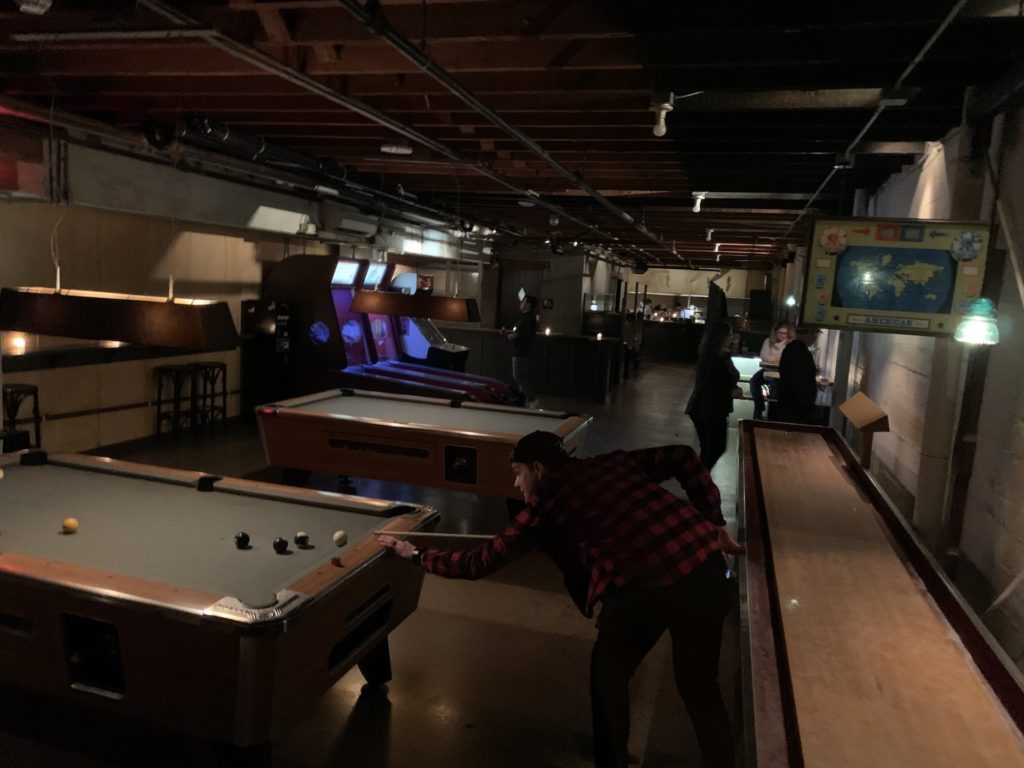 A few other great dive bar options are The Duce, Little Woody or Cobra Arcade Bar, which are great spots locals love so you can experience something a little different. Something that is less of a secret these days is Coach House in Scottsdale, which was a dive bar and now is packed over Christmas when they decorate the entire building in lights!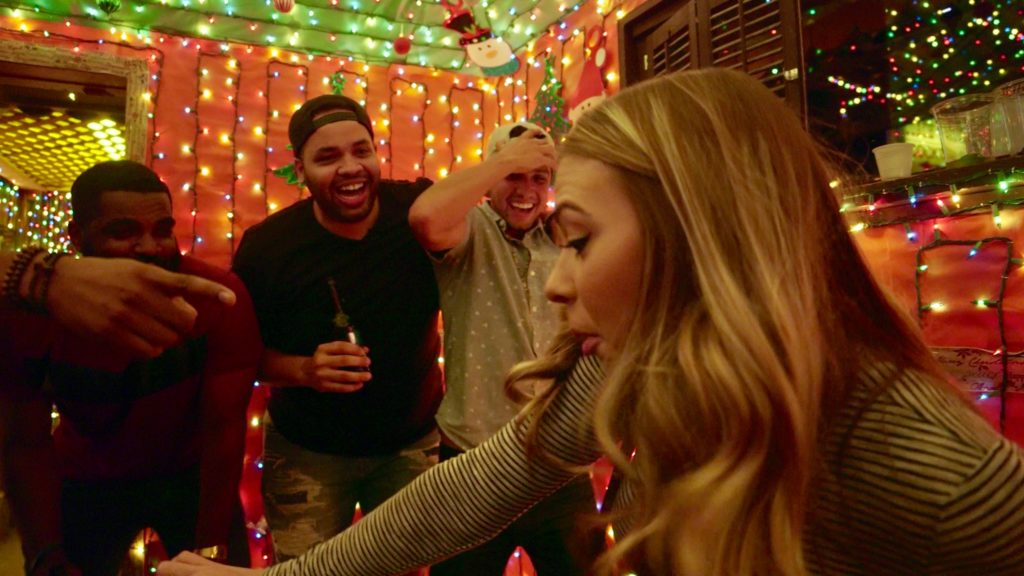 8. Watch A Show At the Orpheum Theatre
The historic Orpheum Theatre is over 90 years old and is the place to see the Phoenix Opera, Broadway Musicals and more. The building is stunning inside and out and is a must do when visiting Phoenix. There have been significant renovations upgrading the building while keeping its historic charm.
Breakfast Buzz from D-Lite, Chicken & Waffles from Lolo's
& Pretzel Fondue at a Fox Concept Restaurant

There are so many great places to eat in Phoenix such as my favorites Ristorante Giuseppe, El Chorro, Dick's Hideaway and the aforementioned Mexican restaurants. See here for the best 16 restaurants in Phoenix & Scottsdale.
However, to pick a few iconic things it has to be some Phoenix originals like; Phoenix's Fox Restaurants; Lolo's arguably the best chicken & waffles in the US, while also being pioneers alongside Roscoe's in LA making this dish mainstream; along with D-Lite having the best smoothie in Phoenix and probably on planet earth… I've never had a better one.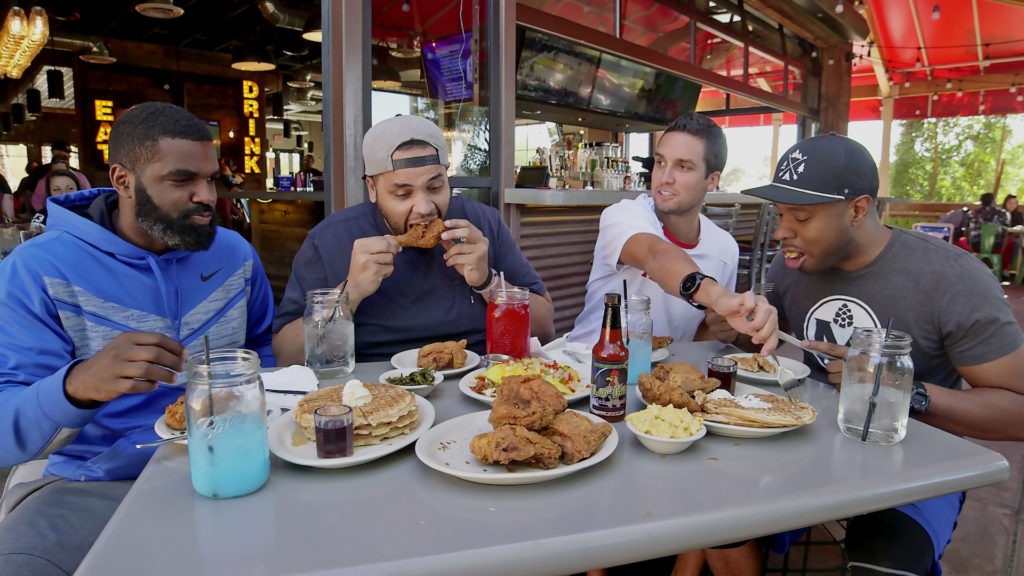 If you had to take a dish from a Fox Concept restaurant, everyone is a sucker for their Pretzel Fondue. Culinary Dropout and Arrogant Butcher are restaurants where you can indulge on this simple yet taste treat.
Lolo's has gone from one location to multiple across Phoenix, including inside the airport! D-Lite is the best drive through in town to get your healthy fix (I love their turkey club) and the breakfast buzz is undeniably one of the best things in town.
Some people may say Pizzeria Bianco is a must hit spot but… extremely long waits for pizza isn't for me, the pizza is good but is it that amazing for a 1-2 hour wait?

Phoenix is the desert and the desert is home to some interesting species as you can imagine. While it is on the creepy side surely a bucket list items means seeing one of the main three chill-givers out on the desert on a hike.
It obviously can be scary, it is also unique and interesting to run into a rattlesnake, scorpion or a tarantula. They aren't seen often however if you are lucky or unlucky enough… you can check that off the list. You can also see the much friendlier lizards that adorn most every hike in Phoenix!

I have hiked 100+ times in the area and never seen a tarantula, rattlesnake or scorpion so don't be too worried to hike! I finally saw my first tarantula way out in the Superstition Mountains after/during some rain, which is apparently when they like to come out.
My friend Alvan who has lived here for 50 years and hikes more than anyone I know has only seen 2 rattlesnakes in his entire life as well, so it is very rare.
Rattlesnakes in general feel vibration and are scared of people/animals thus if they ever are in the area, they are more than likely far from trails. For the best 8 hikes within 2 hours Of Phoenix check out my list here!
5. Party like it's Vegas, in Old Town Scottsdale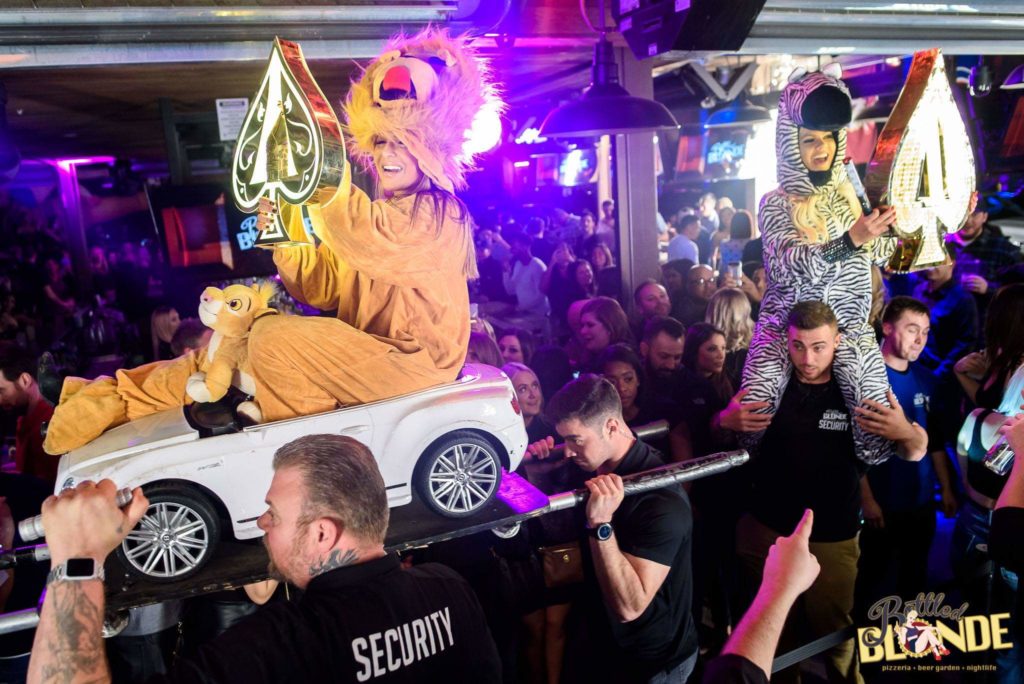 No trip is complete without getting absolutely train-wrecked in Old Town Scottsdale. What started with a few bars has turned into a strip of debauchery and all-day and night fun. Whether you want EDM, country, hip-hop or standard Top 40, you will find it!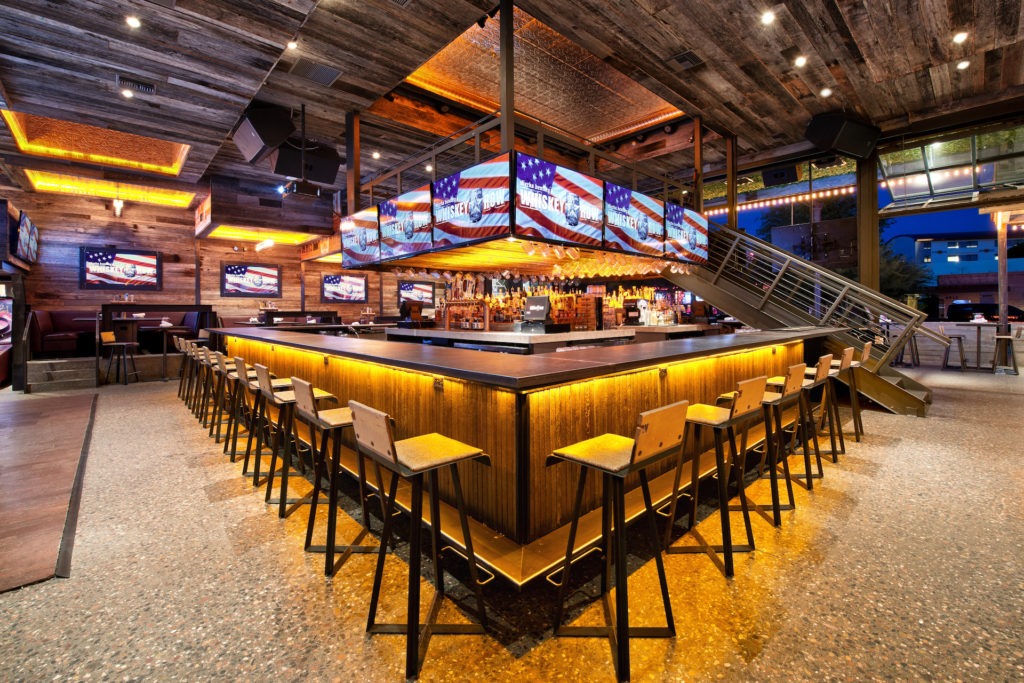 If you like drinking games, country music, pools or just going hard in a nightclub, Old Town has it all for you. It is known as the vortex for good reason as once you get sucked in, it is impossible to get out. See the best bars in Scottsdale & bars in Phoenix list here.

That's right… I said ride a bull… and not a mechanical one. If you are into country then the Chip in Cave Creek is the best time. You can watch bull-riding, be outside, by the fire pits, eat s'mores or BBQ and do some dancing inside.
The Chip can be a great dinner and pre-game spot as well, head up there from 7-10 and then head back down to Old Town. They have a BBQ buffet dinner up there, which is solid and it's indoor/outdoor making it a great space for AZ.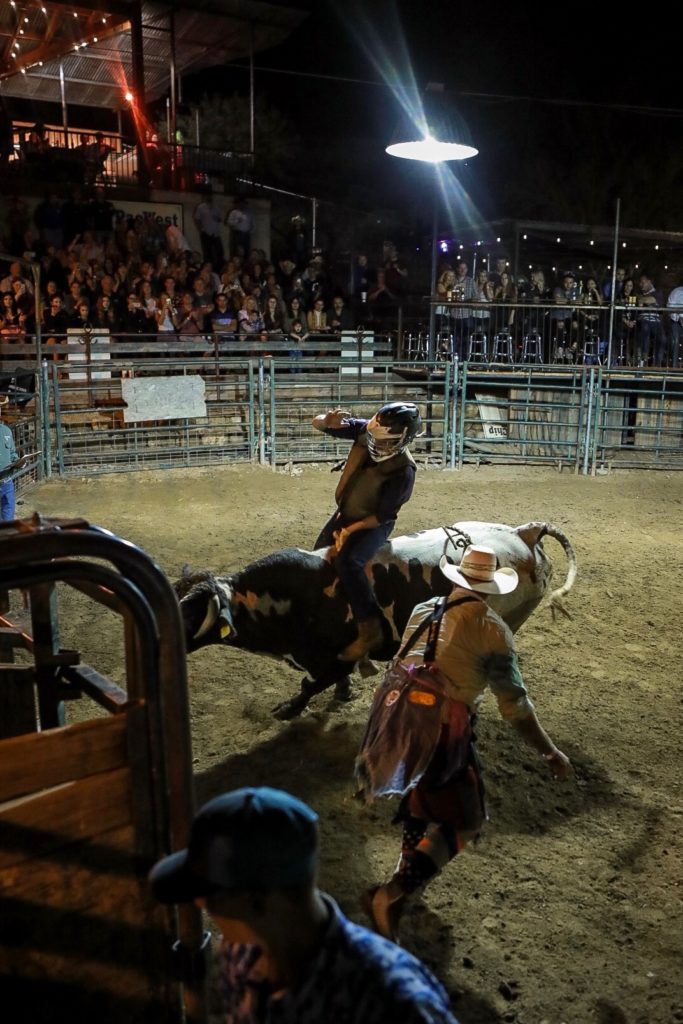 Friday night is when they have the amateur and pro bull riding making them the days to go. If you want to ride you need to call the Monday week of to reserve a spot.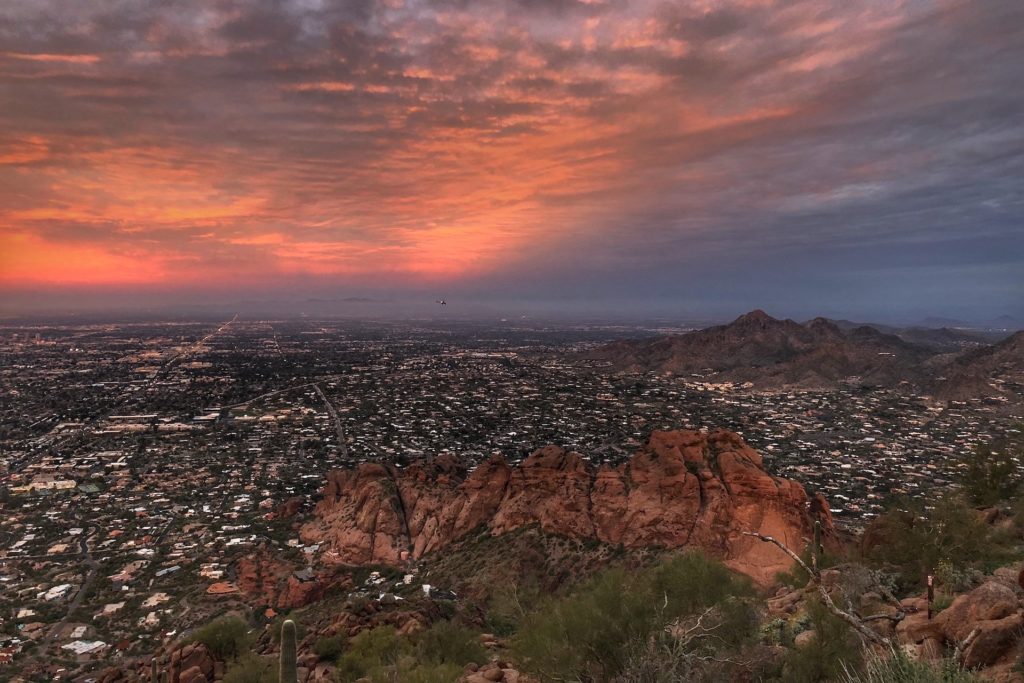 Hiking in Phoenix and Arizona is in general something you have to do when visiting. While you can hike multiple great trails in the area, Camelback takes the cake as the #1 place to go if you have to choose one. For the best 8 hikes within 2 hours of Scottsdale, see here!
Camelback is trendy and a place to be seen or take your token Scottsdale Instagram picture. It is Phoenix's version to Runyon Canyon as the people watching is great and it is a hell of a workout.

Be prepared, if you are not local then wear proper footwear, bring lots of water and do not go when it is hot as people die on Camelback each year. Here is the article for a full breakdown of Camelback Mountain hiking via both trails.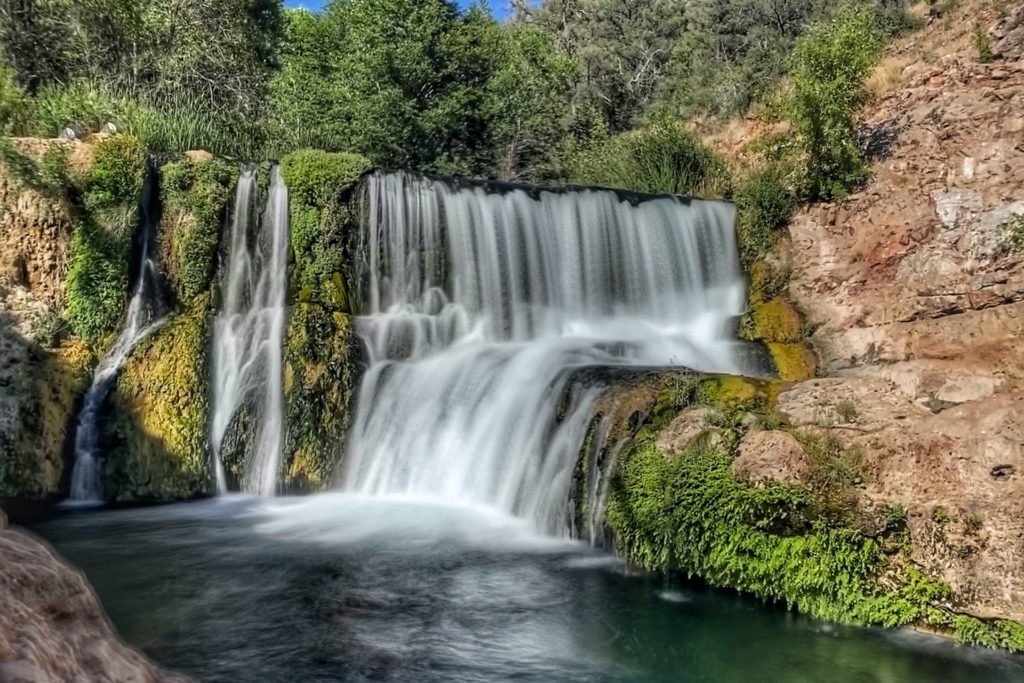 You might have never known Phoenix was so close to a ton of waterfalls and swimming holes… heck I never knew and I am supposed to be the expert. You can find a ton of waterfalls within 2 hours of Phoenix and all are absolutely amazing.
There are some that you can do in 4-5 hours or a ton of options for a half-day trip with a great hike included. If you aren't much of a hiker there are also a lot of waterfalls you can just drive and walk up to. See here for the 13 best waterfalls in Arizona!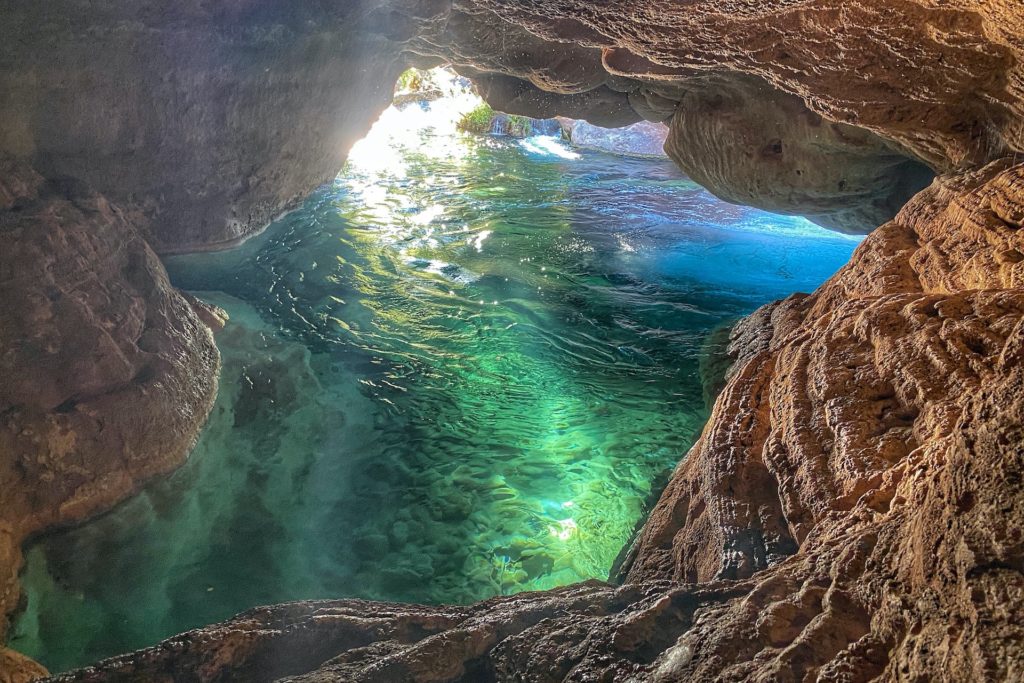 Of course Phoenix is also the gateway to the legendary Havasupai Falls, which is in my top 3 favorite places on earth next to Rome and Siem Reap, Cambodia… yes it is that amazing.
Havasupai is obviously too far for a day trip but that is its own bucket list item. See here for how to get there and how to purchase permits: Havasupai Falls Hike, Info & Tips. If you are from here you have to make sure you get a permit!
However, don't fret as there are a ton of other waterfalls close to Phoenix that are much more accessible. As mentioned there are hikes for every skill level and a couple are my favorite hikes I have ever done.
I won't list them all here as I can go on forever on each clearly, which is why I made this article for you! 8 Amazing Waterfalls and Swimming Holes near Phoenix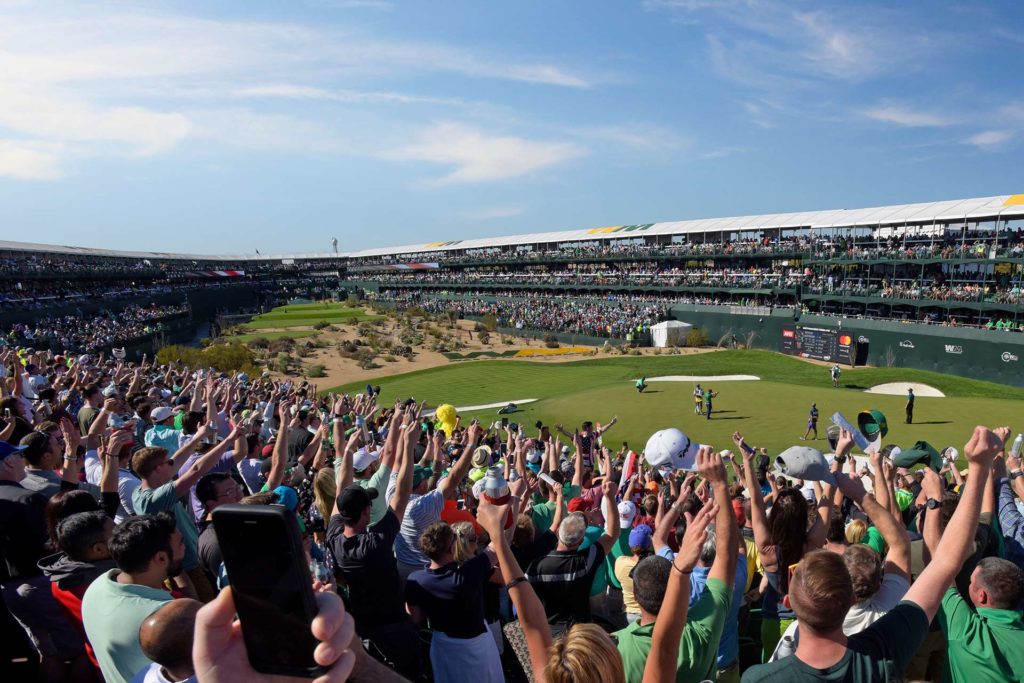 Billed as the greatest party on grass, the WMO doesn't disappoint even if you hate golf. The WMO can be compared to the Kentucky Derby or Indy 500 and is definitely be a bucket-list item. See here for the top 16 festivals and events in Phoenix.
Each year this event gets more ridiculous adding more bars along the fairways, people, food and more chaos. Fun can be had whether you get a general admission ticket or spend some cash to get into the coveted 16th Green Skyboxes or the Greenskeeper area.
The WMO also doubles down with the Coors Light Birds Nest, which is a set of great nightly concerts showcasing top level artists and bands nightly. If you didn't have enough fun at the event then head over to the Birds Nest and keep the party going.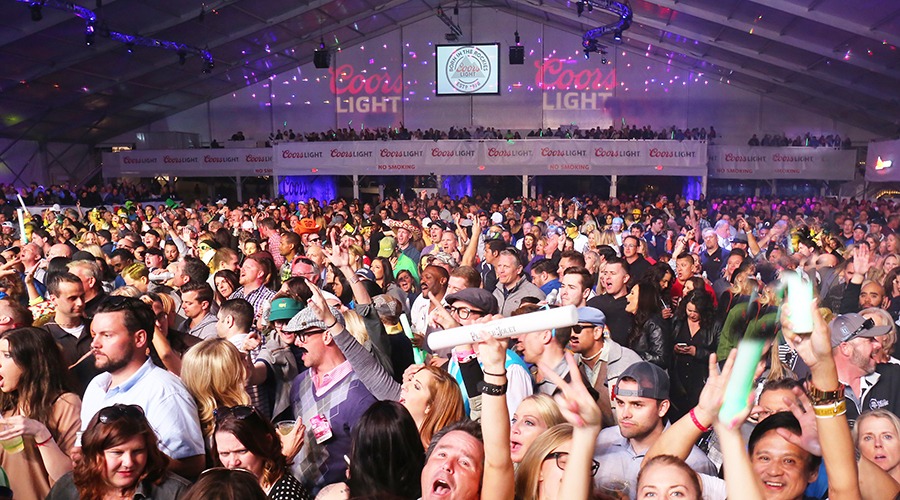 If there are any negatives it is that it is getting too popular with Saturday being chaos, lineups and significant growing prices each year. Saturday is the main day to go but with how busy it is I almost recommend checking it out Friday if you can to escape the madness.
With that said, you definitely need to go Saturday at least once. I also love to do Sunday as a pre-game for the Super Bowl, the tourney ends exactly as the SB starts so you can make that the best day ever!