Tonto Natural Bridge State Park Waterfall is an incredible oasis near Payson. It is just off the highway and you would never know it was there. If you are in the area you absolutely have to go stop by no matter what age as you can do the short hikes or just walk to the lookout decks without any difficulty and not having to hike down to the bottom.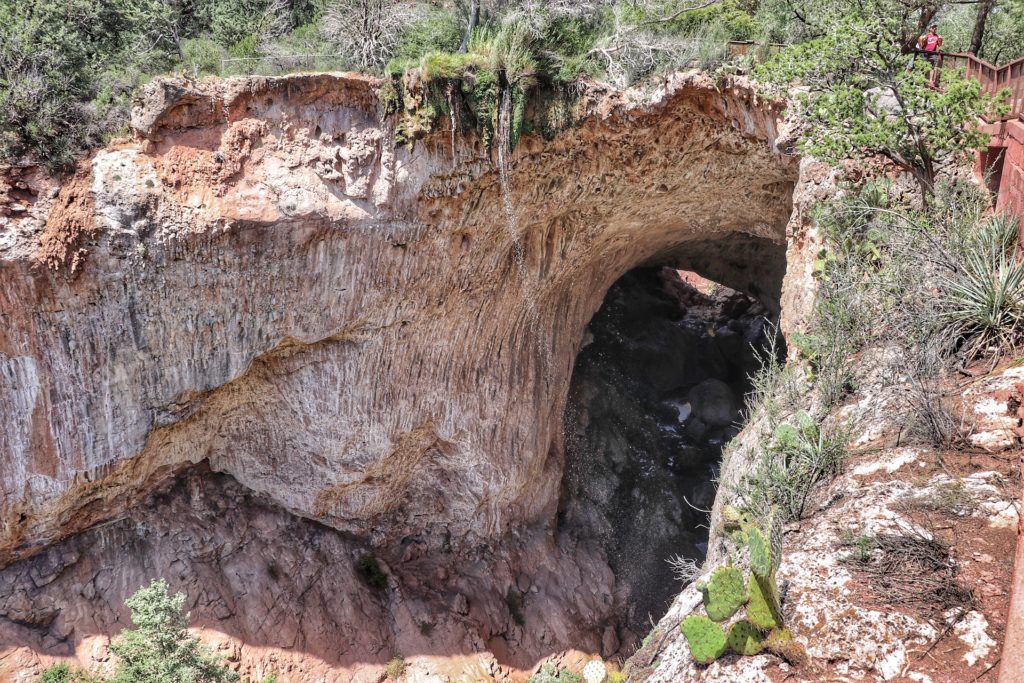 There is open space for kids to play, picnic tables and incredible views for all members of the family. For those deciding to hike the hikes aren't necessarily that long and is well worth going down into the cave and below the falls which is are incredible sites.
There are multiple hikes all of which lead to the waterfall and cave underneath the top of the natural bridge. Each path has different lengths and you can scramble through the cave underneath the bridge to access all trails in and out. The map below shows you the three hike paths that lead you to the bottom.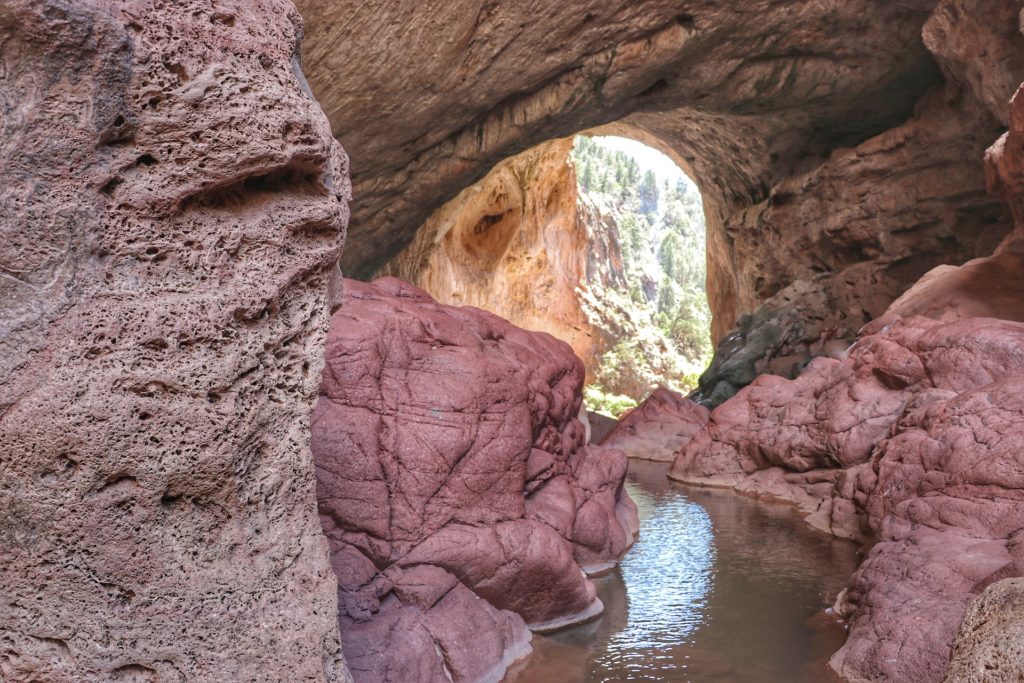 Hikes
Pine Creek is the longest hike being 0.4 miles one way and starts on the East side of the parking lot near the park entrance. Pine creek and Anna Mae have more rock scrambling to get into the cave.
Gowan is the second longest but easiest path into the cave. You get to walk along the infamous stairway and wood path, which is a great photo opportunity. This is 0.3 miles one way to the bottom of the bridge. It is located on the far West side of the parking lot.
Anna Mae is a short path that links up with Pine Creek, it is the shortest option but also a little bit of rock scrambling to get underneath the bridge. It is located on the North West side of the parking lot near Gowan.

Info & Tips
Entrance fee is $7 for 13+, $4 for 7-13 and free for 0-6
Open 9am-5pm on standard days
No pets are allowed on the hikes
Explore Payson while in the area
All ramadas are first come first serve