With year-round delightful weather Phoenix is home to hundreds of events and festivals.If you like food, music, art, sports or all of them then Phoenix might be the best spot in the USA. While this list is a little arbitrary considering tastes, this is a ranking of the best overall experiences in Phoenix of the must-do events.
See here for the Phoenix Bucket List: 17 Things You Have To Do!

1. Waste Management Phoenix Open
Timing: Typically the last week in January through first weekend of February.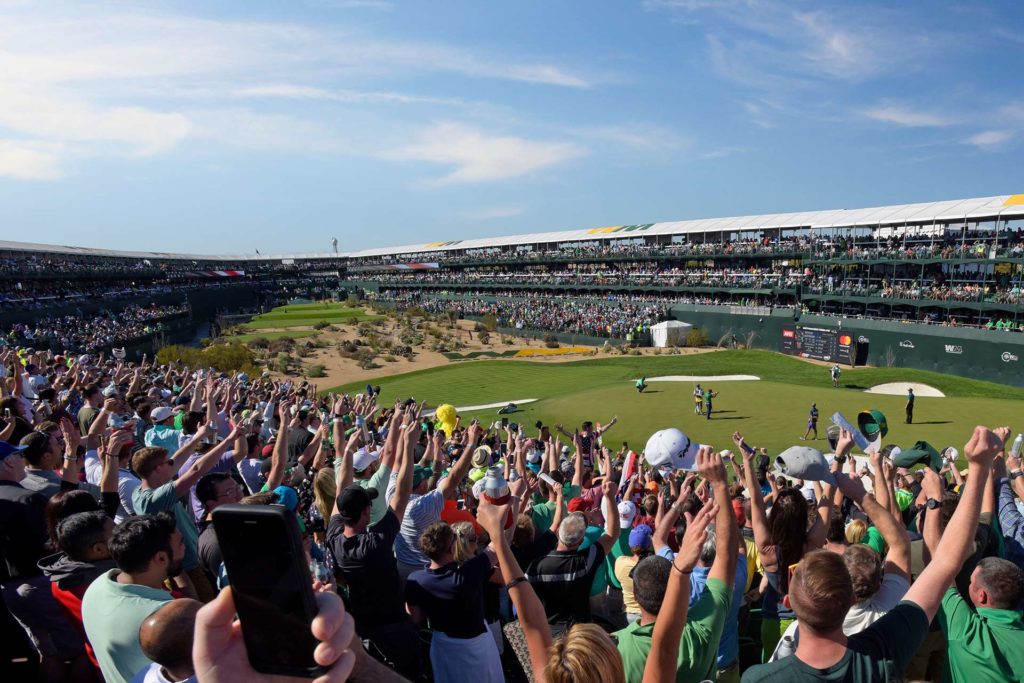 Billed as the greatest party on grass the WMO doesn't disappoint even if you hate golf. The WMO can be compared to the Kentucky Derby or Indy 500 and should definitely be a bucket-list item.
Each year this event gets more ridiculous adding more bars along the fairways, people, food and more chaos. Fun can be had whether you get a general admission ticket or spend some cash to get into the coveted 16th Green Skyboxes or the Greenskeeper area.

The WMO also doubles down with the Coors Light Birds Nest, which is a set of great nightly concerts showcasing top level artists and bands nightly. If you didn't have enough fun at the event then head over to the Birds Nest and keep the party going.
If there are any negatives it is that it is getting too popular with Saturday being chaos, lineups and significant growing prices each year. For other things to do in Phoenix check out these articles: Top, waterfall hikes, Top restaurants, Best things to do, Top hikes near Phoenix &Best bars
2. Country Thunder
Timing: March 22-24, 2019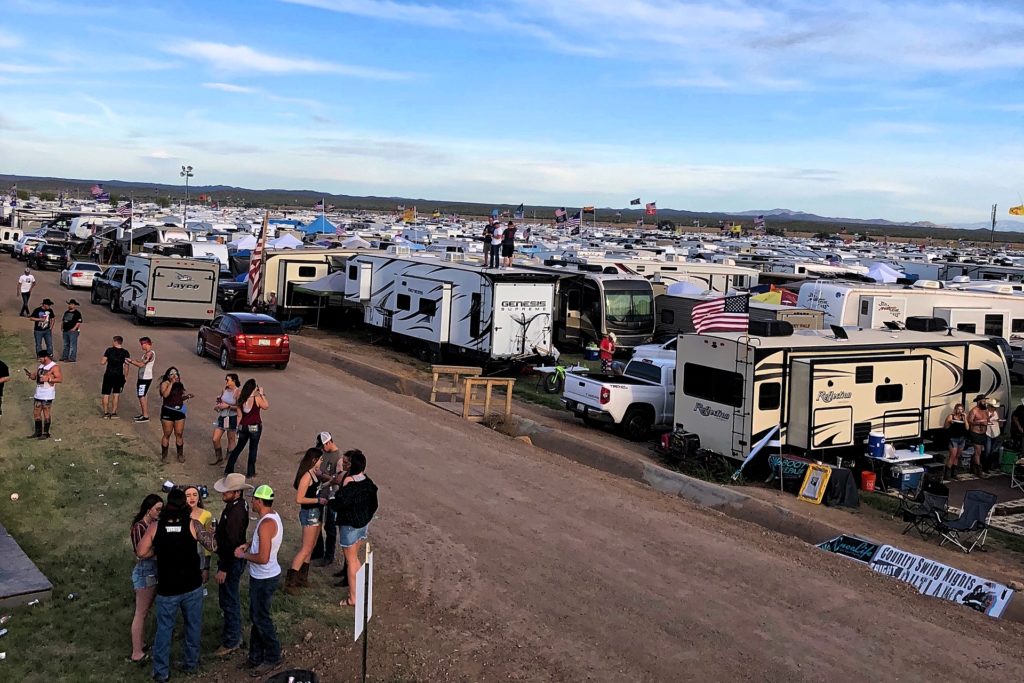 Country Thunder is the perfect sized music festival with some of the best acts in country music. It isn't too big like Coachella where it takes an hour to get in and you spend the entire event lining up.
Country Thunder also has all of the fun, entertainment and amazing acts that you want in a music festival. Not to mention the RV park is connected to the event making it extremely convenient to come and go as you please whether you want to pre-game, post-game or have a nap mid-game.
3. Scottsdale Culinary Festival
Timing: Typically the 2nd weekend of April

This might be my favorite event in Phoenix. It isn't too over-priced yet and you just walk around a giant park drinking, eating and people watching… is there anything better? All they need to do is add a dog park and it'll move to #1 on the list.
4. Spring Training
Timing: All Of April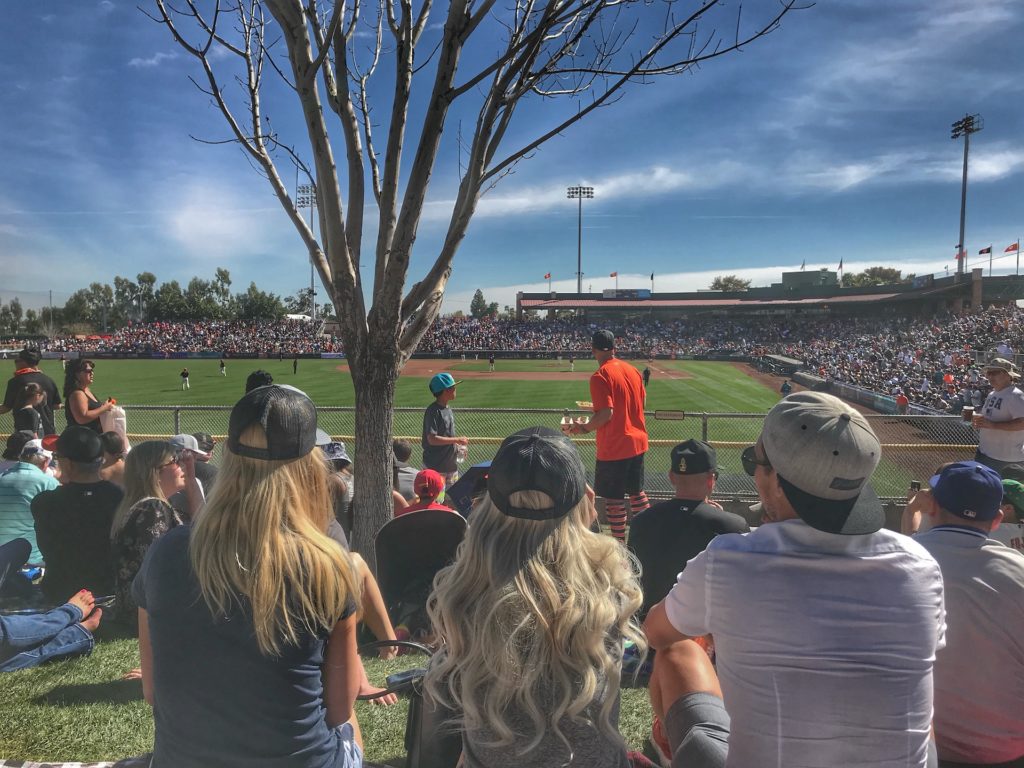 Similar to WMO you don't have to like baseball to have a good time here at the Cactus League. Find a nice spot on the grass with your drink, friends and enjoy the viewing. I highly suggest getting bikes and making a day out of it with a visit to the Scottsdale Stadium in Old Town.
Grab some brunch, head to the game and then bike to the old town bars if you want some extra fun. Some of the more popular stadiums are the aforementioned Scottsdale Stadium, Salt River Fields and Sloan Park.
5. Four Peaks Oktoberfest at Tempe Town Lake
Timing: October…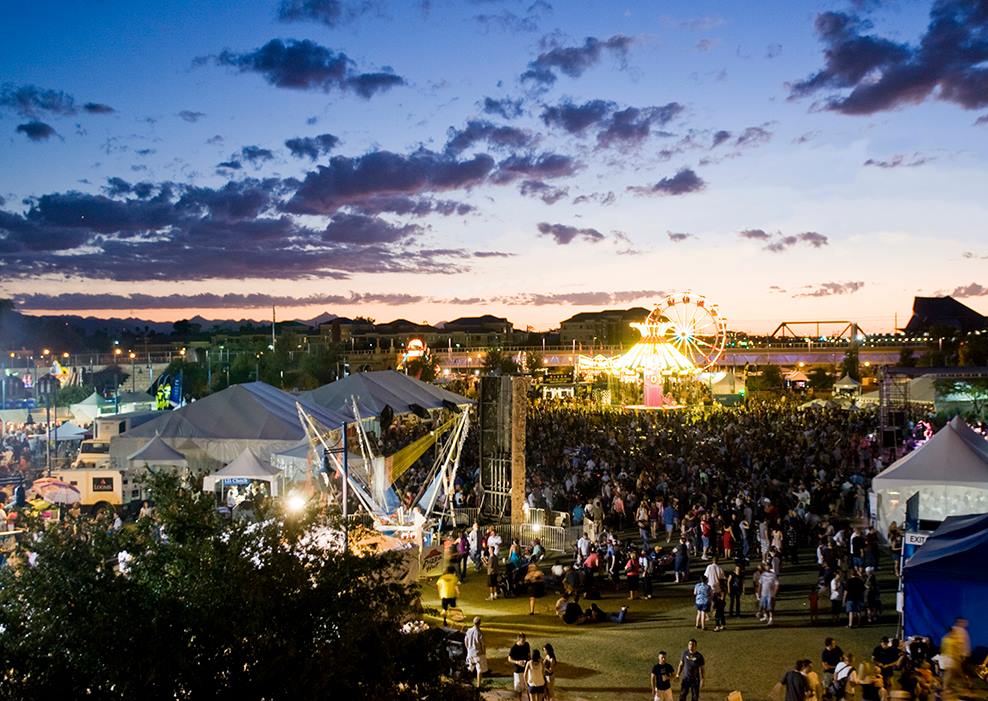 This event is growing by leaps and bounds stabilizing itself as thee Oktoberfest in Arizona. The event has the perfect beautiful location on Tempe Town Lake with great entertainment, live music, carnival rides, games and even a soccer tournament!
It has not gotten too busy yet so get there while you can and enjoy the best Oktoberfest in Phoenix and the Southwest.
6. Bentley Scottsdale Polo Championships
Timing: Late October/Early November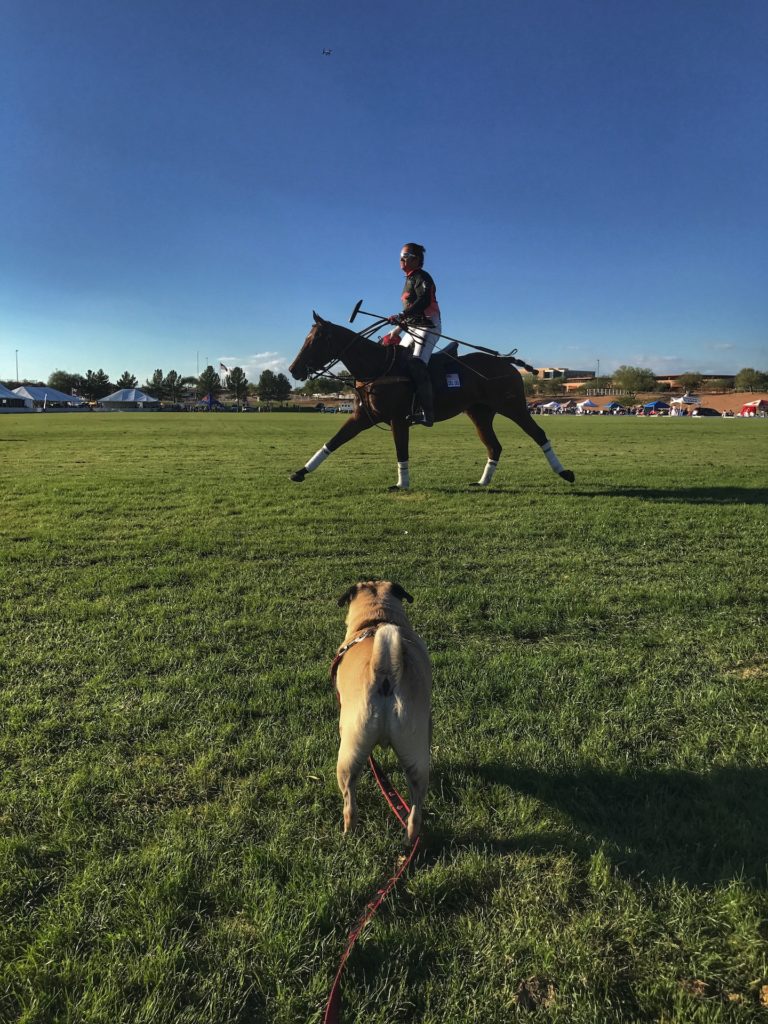 The Polo Party as it is known is a small polo version of the Waste Management Open. It is a great event that is growing like crazy each year. I don't think anyone watches polo or understands how to play but it is a certified good time with beautiful people dressed to the nines.
Scottsdale doesn't need an excuse to party or throw up tented nightclubs so if you want a good party this is one of the best of the year. With a Kentucky Derby like feel grab your sundress, pastels, fancy hats and enjoy a great day drinking outdoors in the perfect Phoenix weather.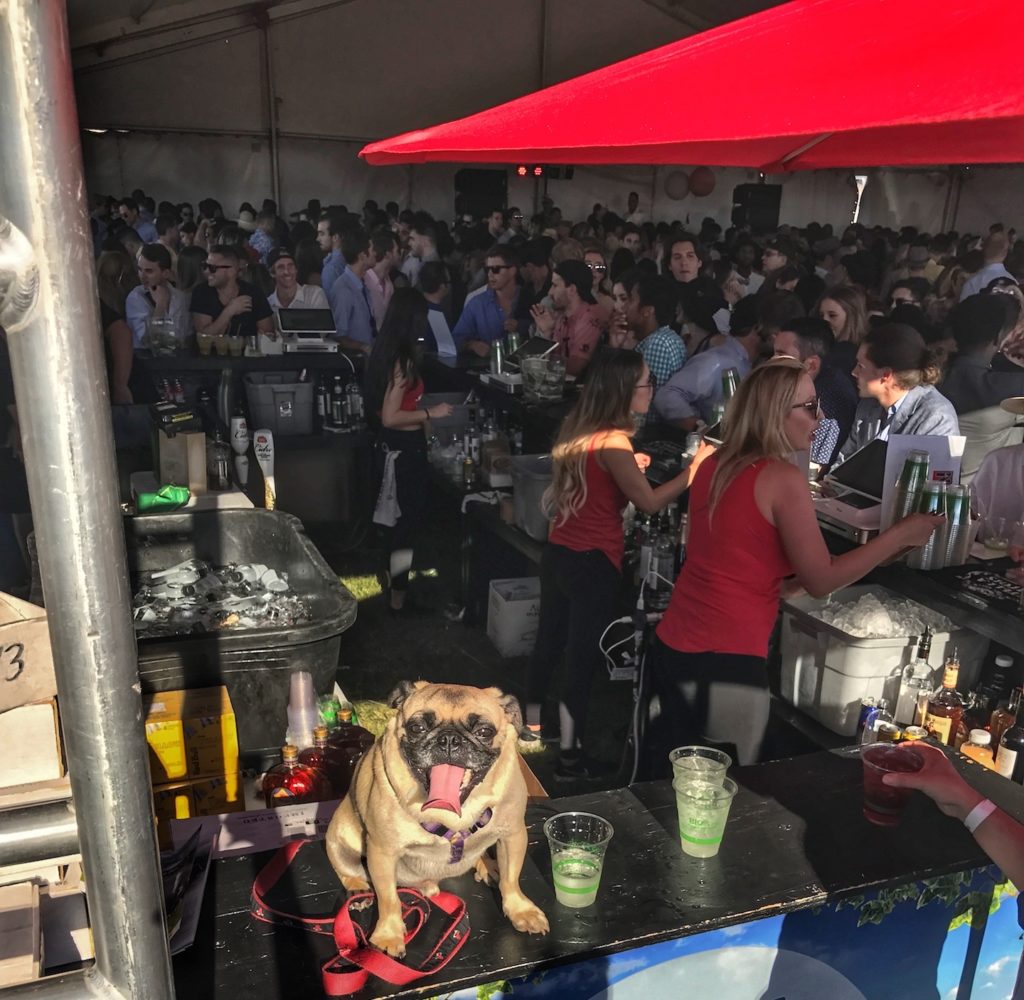 7. McDowell Mountain Music Festival & Pot Of Gold Music Festival
Timing: March

These two festivals are hard to separate so they can be joined together making attending at least one of them a must-do. Similar to some of the events above, they are fun events due to not being too crazy busy yet still bring in solid acts.
They are held in a perfect location in downtown Phoenix and the weather is always spectacular. While not Coachella music lineups they are decently priced, a very fun atmosphere and it's hard to have a bad time there even if the music isn't your favorite artists.
8. First Friday
Timing: Ever First Friday Of The Month

First Friday sneaks in here as it is a local favorite street festival for families and date nights to just enjoy a night of walking around, street performers, art shopping and some next level people watching.
The event continues to grow yearly and it is definitely something to checkout for a couple of hours, grab some good or even a drink from the many bars along Roosevelt Row.
9. Barrett-Jackson Car Auction
Timing: Mid-January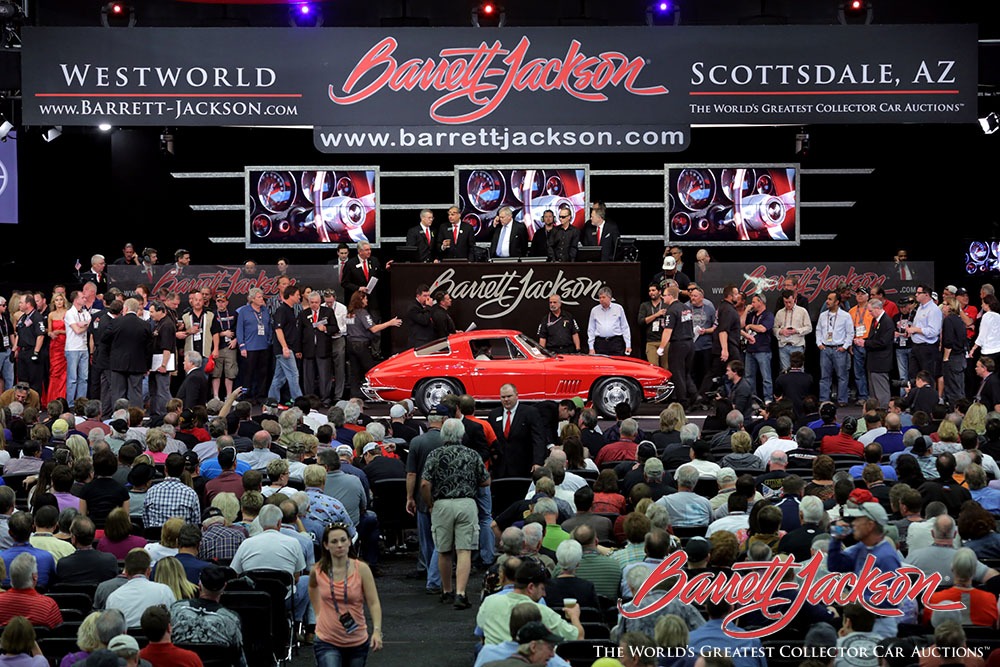 A similar theme so far has been events where you don't have to even like what is going on to enjoy it and the same goes here. The Barrett-Jackson event is arguably the largest and best of its kind in North America so if you are even slightly interested in cars it is recommended to go checkout.
11. Arizona State Fair
Timing: October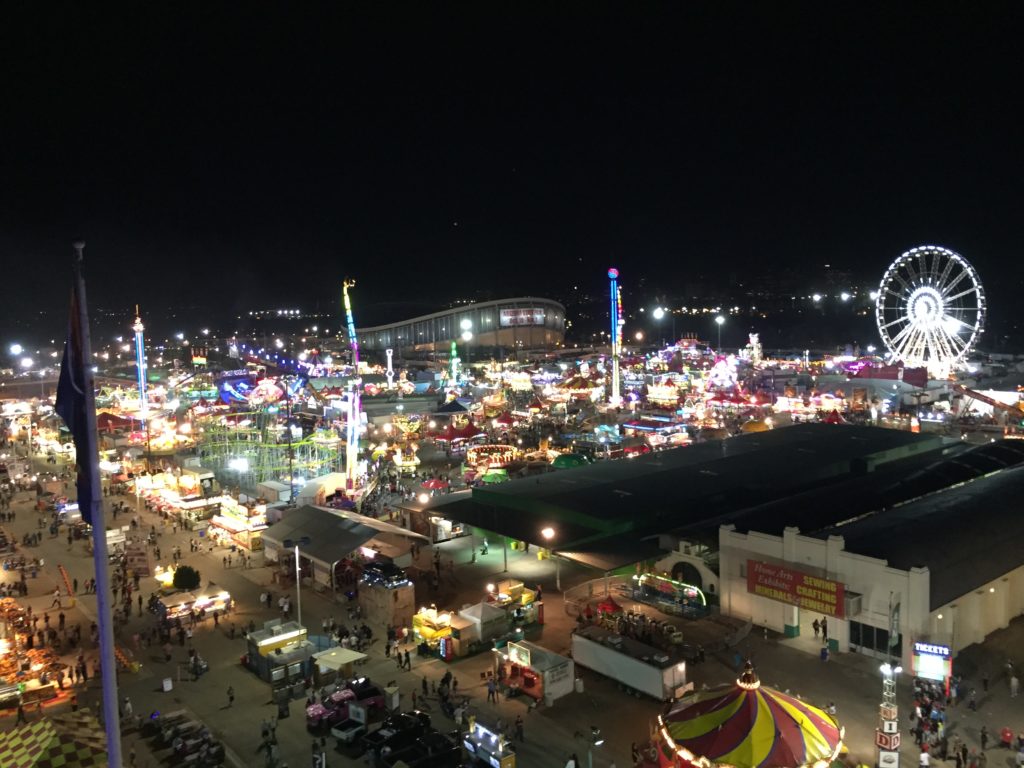 If you are visiting from outside the USA or from a smaller town and have never experienced a State Fair then you absolutely have to go. The event has all the quintessential things you want in a far with rides, games, crazy food, petting zoo or "agriculture center," concerts, monster trucks and even alcohol! The only issue is that it is a hug money-pit with prices for games, rides, food and drinks getting a little crazy.
12. Taco Festival
Timing: October

The Taco Festival used to be higher on this list as it was amazing but is getting a little to big for its britches. While it still is a great time and something any visitor should see the lineups are getting worse and worse making it hard to enjoy the event to its fullest.
With that said, it is a fun festival with over 50 taco vendors, multiple bars, lucha libre wrestling, a Chihuahua beauty pageant, live music and eating contests!
13. Decadence
Timing: NYE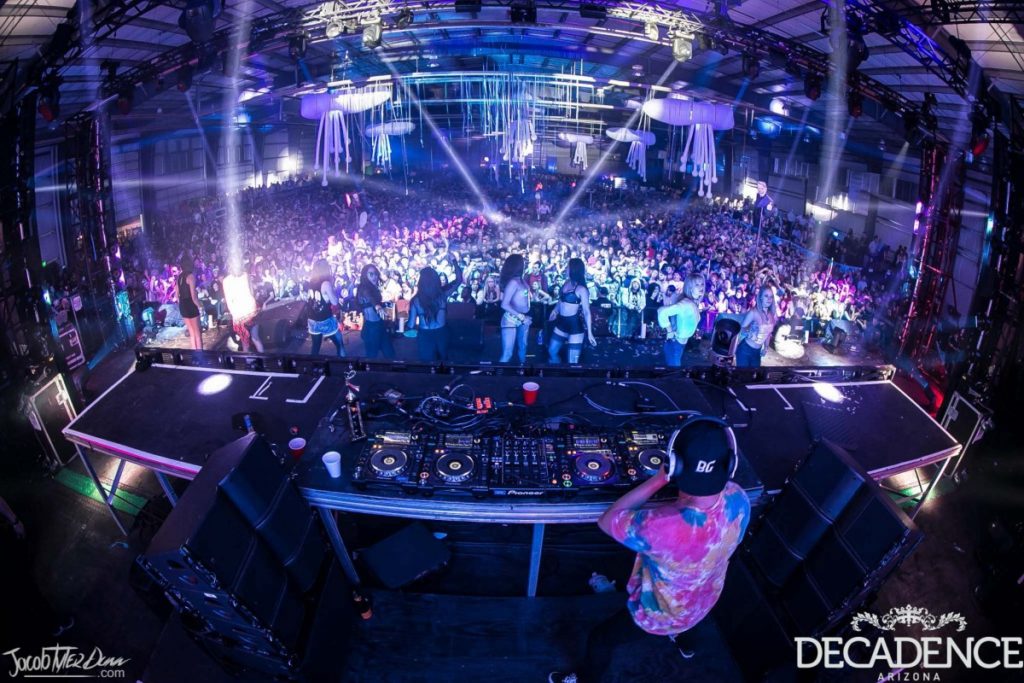 This would be higher if it wasn't oriented more for just the raver but wow, the lineups and the event make it one of the best music festivals in Arizona and the Southwest. If you are into this music then it is a no-brainer and you have to make sure you attend when visiting.
14. Christmas At The Princess
Timing: December

Christmas At The Princess is such a fun thing to do for anyone who loves Christmas. While it is a little pricey the event is great for families and date nights or those wanting to get into the Christmas spirit.
There is a skating rink, train rides through a great Christmas light display, ferris wheel, kids winter playground, light shows, Santa, campfires for s'mores and warm drinks with our without alcohol. One huge money saving tip is to get dinner at one of their many restaurants prior to avoid the giant parking cost.
15. Lantern Festivals
Timing: Year-round

These are just cute and popping up throughout Phoenix year-round. For a great date night in Phoenix head to any of the lantern festivals throughout the year. There is the Lantern Fest, The Water Lantern Festival, Scottsdale Lantern Festival, Lantern Festival at Arizona State Fairgrounds among others.
16. Street Eats Food Truck Festival
Timing: February

Had to get one more food festival in here and some may say this is their favorite food festival in Phoenix. It's really hard to go wrong with food trucks, drinks and 70 degree weather. With over 55 trucks, $2 samples, lawn games, live music and cooking classes this definitely a festival to checkout.
If you liked this article please leave a comment:).
Do you want to add something to it for version 2.0? Let me know!