Sedona is a paradise for the adventurist, the romantics, families and site-seer. It checks most boxes for reasons to travel and is truly stunning the second you round the corner to view those red rocks.
I was skeptical at first due to the hype but now it is my go-to escape from Phoenix especially in the summer heat. Sedona is arguably one of the prettiest and best outdoorsy places in the USA.
There are patios galore, amazing weather, beautiful scenery and activities for days. If you love Sedona then see here For The Ultimate Sedona Bucket List.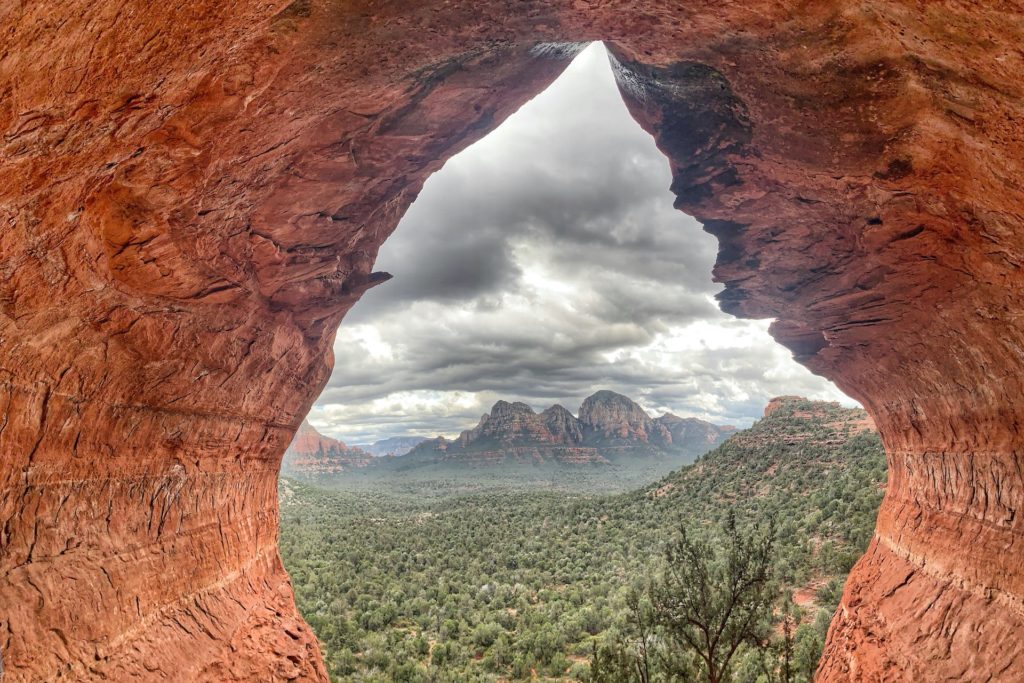 If you are new to Sedona or maybe just want some new ideas then hopefully the list below will give you everything you need. I also have the best options for where to stay at the bottom of this list.
If you have never been to Sedona then don't wait any longer. It truly is the perfect peaceful retreat with so much to do as you will see. If you live in Phoenix it is the perfect place to get some cooler temperatures and escape the city.
You can even just go up for the day from Phoenix if you are visiting and short on time. One day you can still get 1-2 hikes in, some food and wine!
1. Hike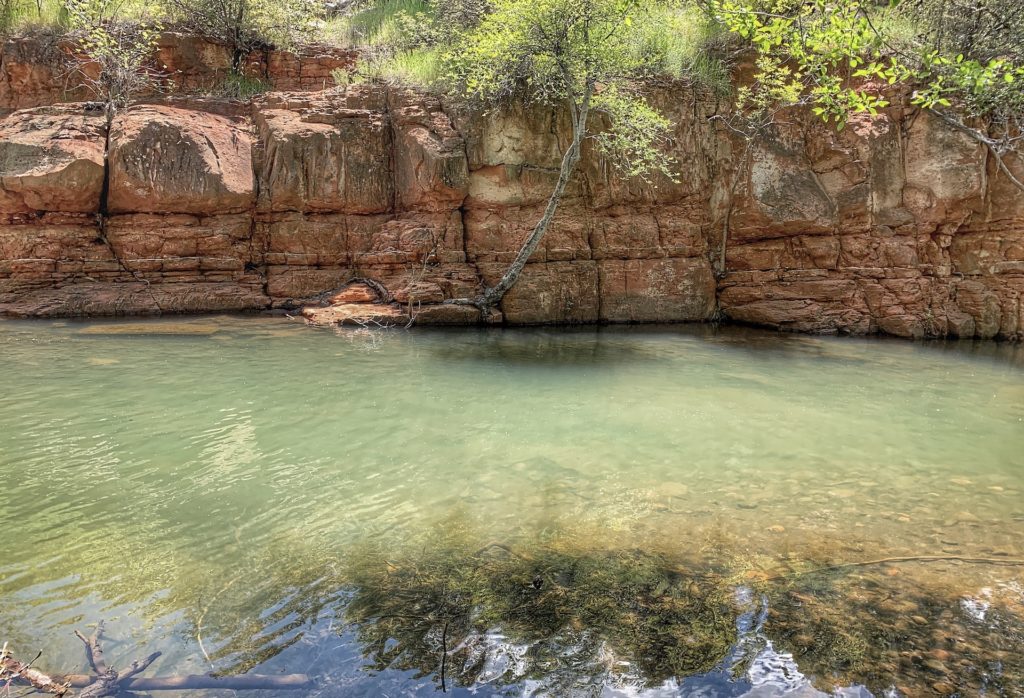 Sedona is a hiking mecca! Whether you want something challenging, a water-hole, something relaxed with amazing views or the perfect picture for the gram… Sedona has it all!
When I moved to Phoenix I kept on being told I needed to get to Sedona… being someone who doesn't like to be told what to do I found it a little nefarious. However, in the end I have been there a ton and find something new and interesting each time.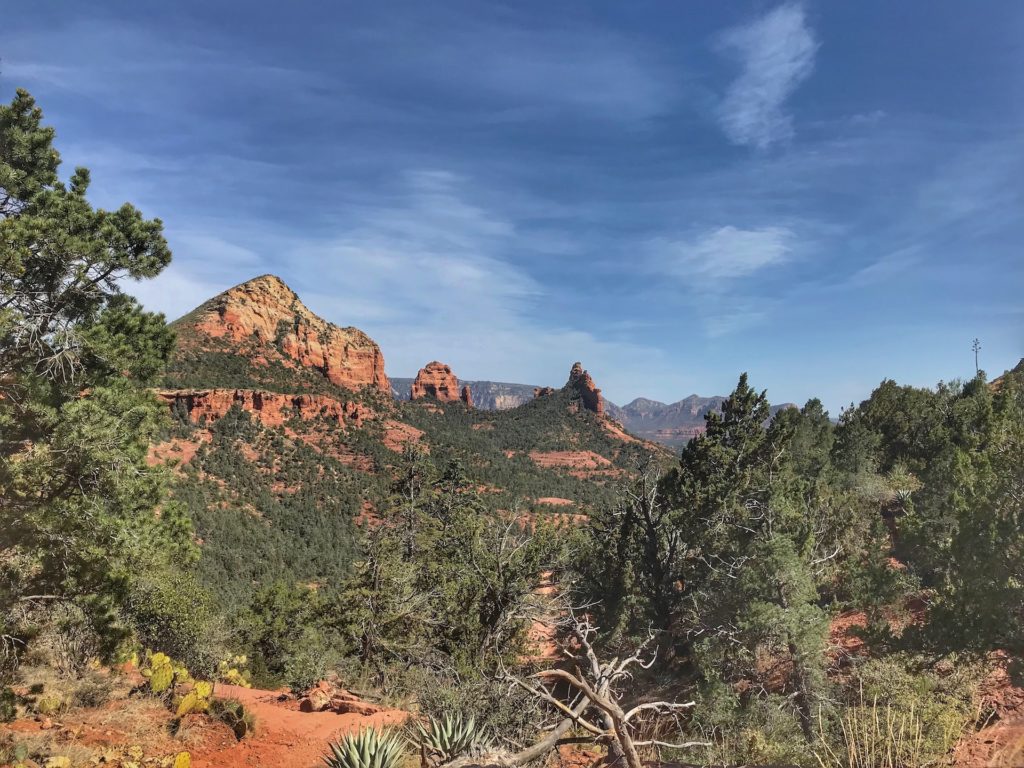 Definitely get up there and I suggest in the Summer when there are less tourists. If you are from Phoenix or Southern Arizona then it definitely is a great place to escape a little bit of the crazy heat.
One of the best times to hike is right when the leaves are changing colors. West fork trail is absolutely gorgeous when you are there and the leaves are changing colors as it brightens up the entire trail in all colors.
2. Winery Hopping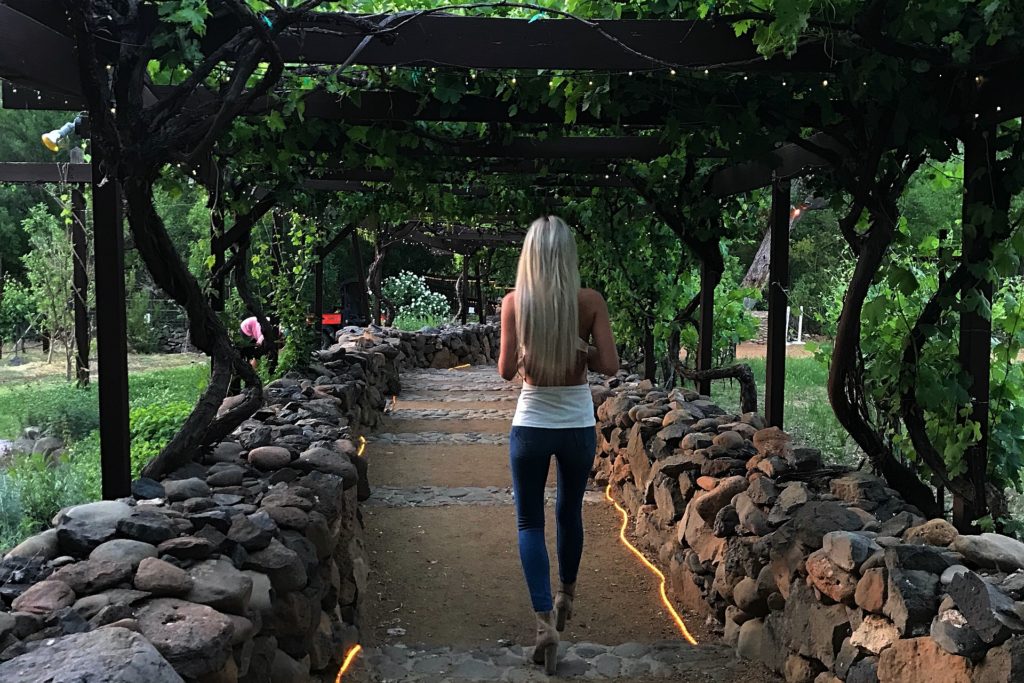 If you are under 21 or don't drink I apologize… but then again maybe Sedona isn't for you. Like many people, you may not know Sedona had some nice wineries and I highly recommend checking them out… thus they being #2 on my list and I'm not that much of an alcoholic.
While these aren't grandiose wineries like in California, they are still quaint little spots that can make for a fun 2-6 hours depending how serious you are in your drinking… I tend to go for 6-8.
I love Page Springs Cellars, which is also right next to Javelina Wine Leap Vineyard Winery Bistro and Oak Creek Vineyards & Winery. DA Ranch is also a big favorite and probably the best alongside Page Springs.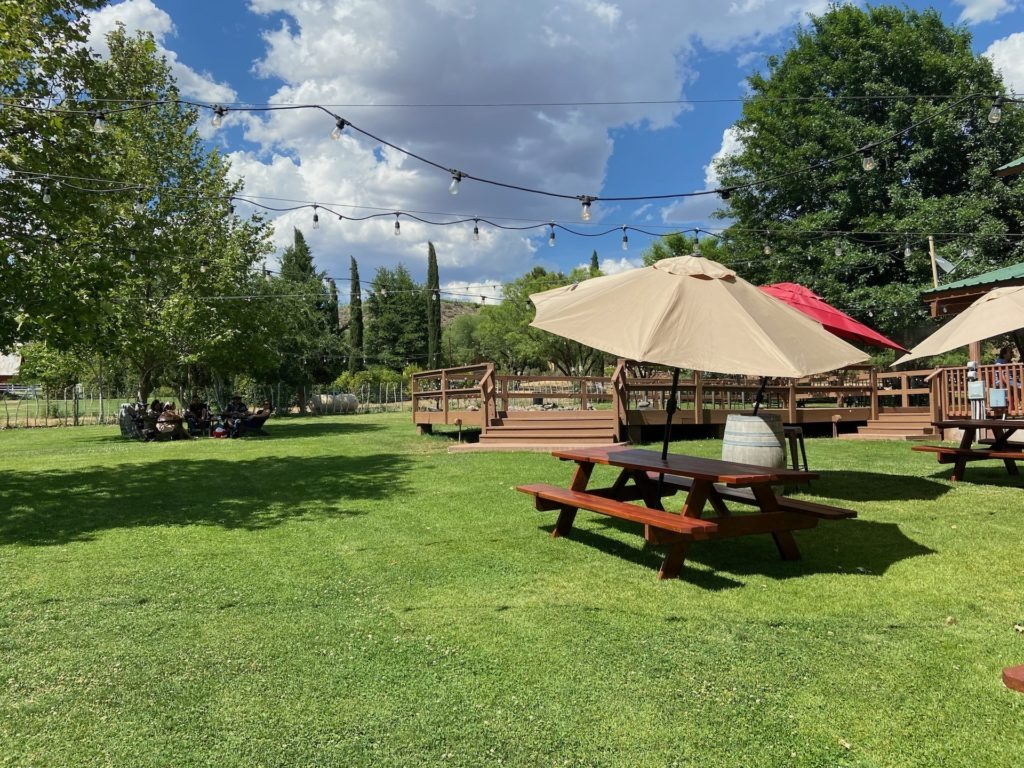 I say hike in the morning then be a winner and go winery hopping in the afternoon checking out Javelina Leap and Oak Creek early then making it to Page Springs around 5pm. There are other wineries but those three are all close to each other and Page Springs is my favorite.
3. Adventure & Sitesee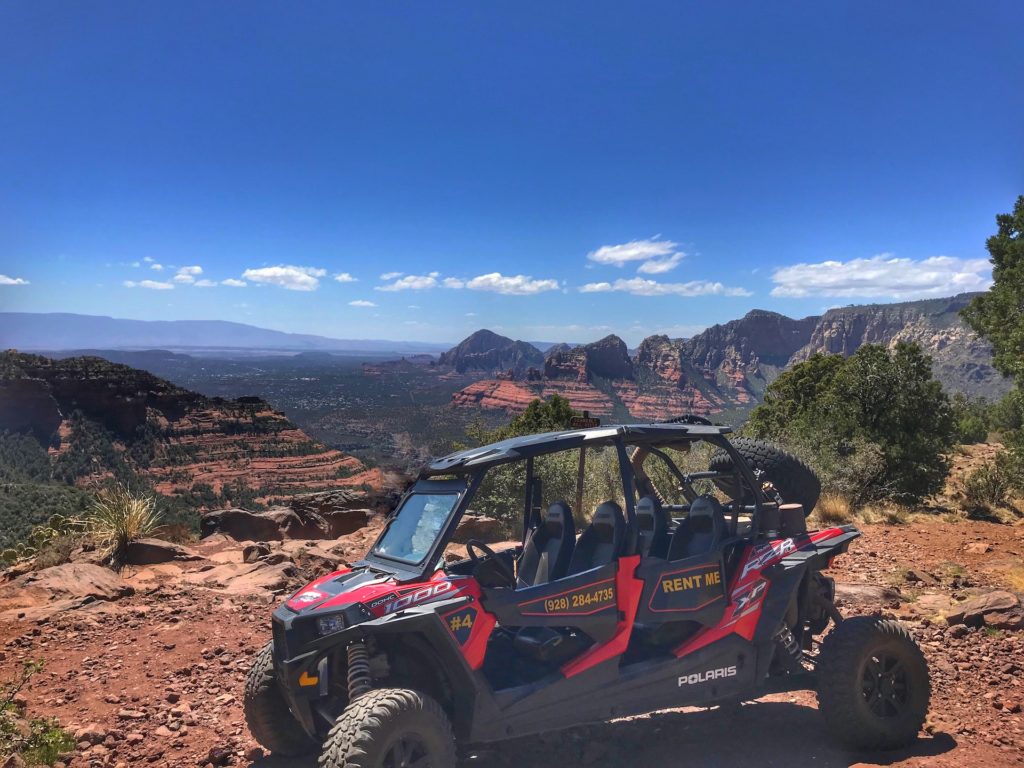 There are more adventures to do than just hike in Sedona, especially if you have a 4×4 vehicle. 4x4ing or ATVing is amazing in Sedona. The ATV places will give you a map of areas to checkout but be sure to go up Schnebly Hill Road having maybe the best view of Sedona.
There is also some forest areas up behind it to see how fast you can go… if that's what you're into. If you are going to Devil's Bridge definitely ATV or 4×4 there as the 45 min walk each way down the vehicle path is a waste of time to get there.
I highly recommend going to Groupon or scouring discount websites to see some available options to save as much as 50% off.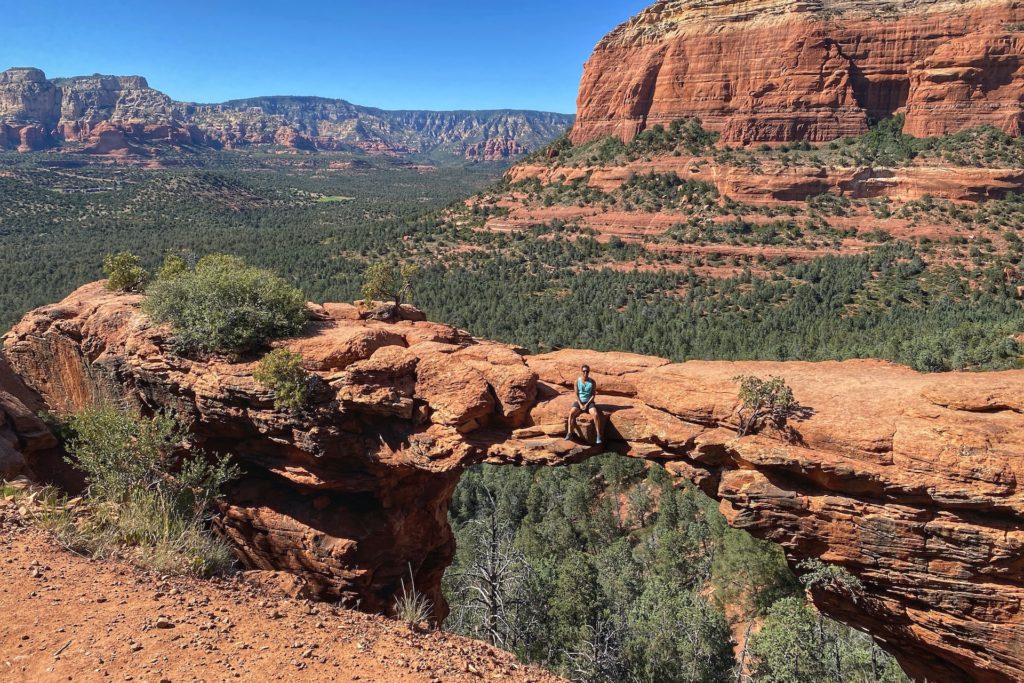 There is also horseback riding, a Hot Air Balloon rides and even Helicopter Tours aren't as pricey as you'd think. If you take a helicopter ride, the 15 minute tour is cheaper and really you get a perfect experience even in that short amount of time.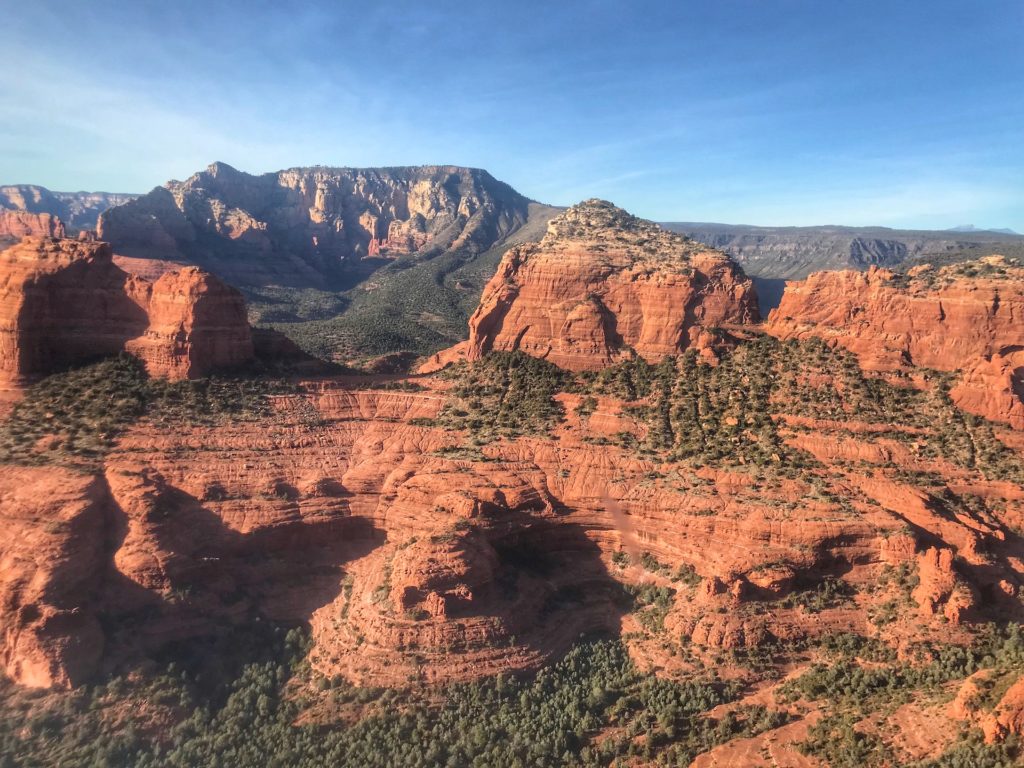 I'd be remiss if I didn't mention the Chapel of the Holy Cross. I enjoy experiencing all religions or cultures when I travel and this is a place not to miss. The Chapel is built into the rock buttes of Sedona and is beautiful from the outside.
However, it is open to the public and please go in to check out the view of Sedona though the giant stained glass windows. Donate to the Church and light a candle as well… surely that will cleanse you of your sins or at least make you feel better about yourself for a few minutes.
It is also one of the Seven Man-Made Wonders of Arizona. You can also do the Pink Jeep tours for something to do but I don't have the patience for tours and rather do it all on my own :).
4. Eat & Drink With A View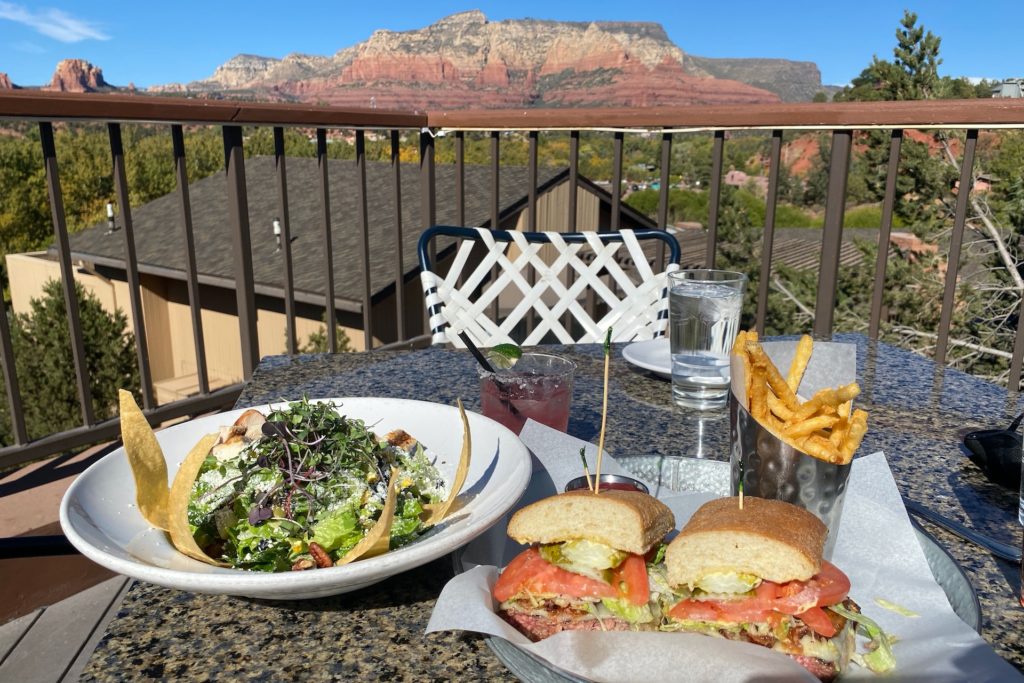 There are some great places to grab a meal in Sedona offering amazing views, romance or snuggling up to a fire. Definitely take advantage of the scenery and patios when there as the weather is normally always beautiful in Sedona. See here for the best restaurants in Sedona.
I have mentioned before that you have to go to Enchantment Resort for dinner/drinks during sunset. Another must do is L'auberge Brunch, while stupid expensive, it makes you feel like how Aladdin must have felt at his first meal inside Jasmine's palace… imagine the scene in Hook when Peter finally imagines all the food in front of him… that's how I felt.
5. Be A Tourist, Energy Vortexes & Unplug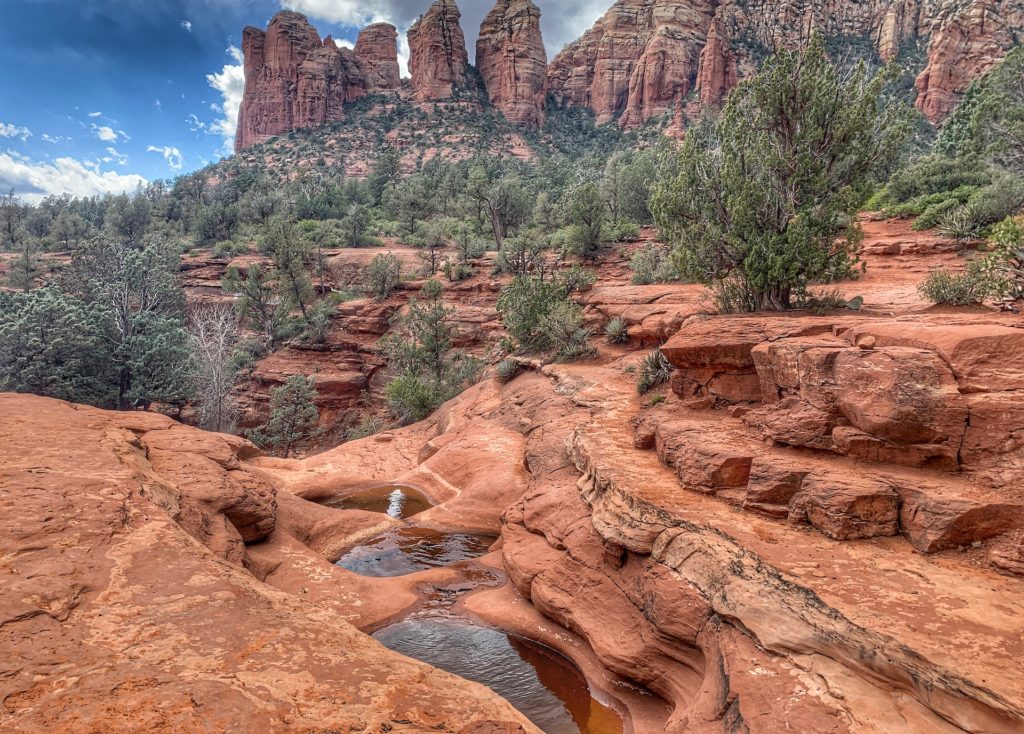 I don't really know how to relax but it looks like lots of people there are doing it nicely in Sedona. You can move at a slow pace through the shops and checkout all of the quirks, get your fortune told, lay by the pool or sip some wine on your hotel's patio.
Either way there is a ton of relaxing things you can do if adventures or dabbling in alcoholism isn't your forte. The shop areas are so cute and quaint, especially when lit up at night and there are a ton of patios to grab a cup of coffee with a view or people watch.
I haven't mentioned the Vortex's yet but they are worth checking out. Sedona has four main vortexes, located at Airport Mesa, Bell Rock, Cathedral Rock and Boynton Canyon.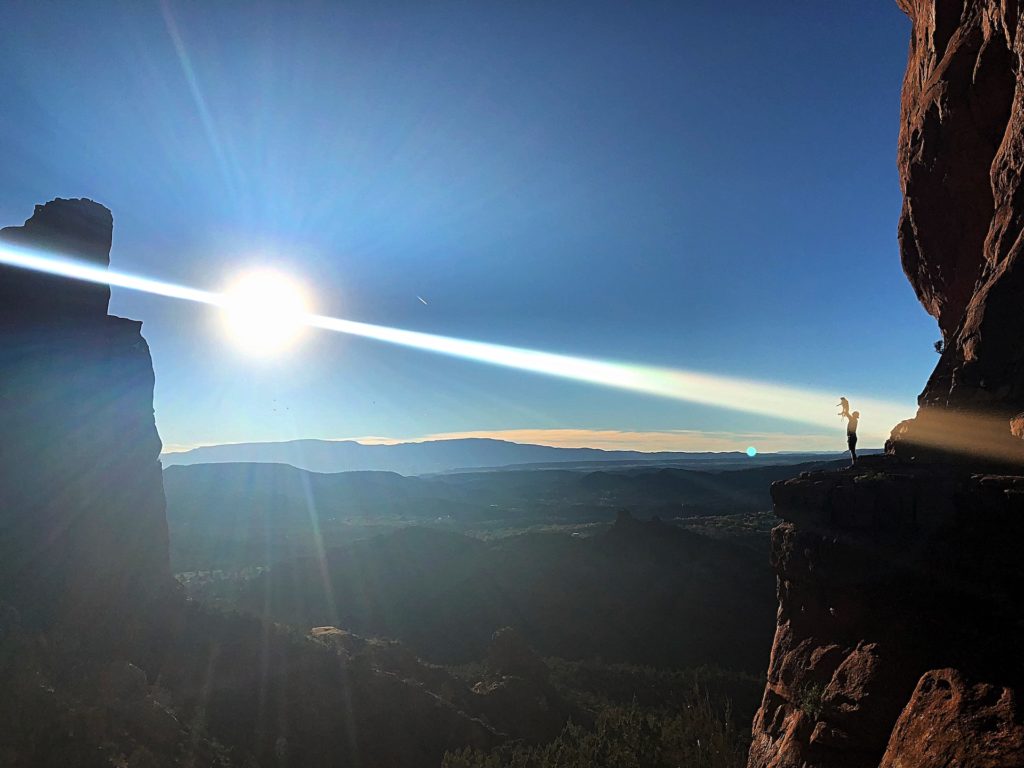 They are supposed to be intersections of electromagnetic earth energy and said to help with reflection, meditation, energizing, vision and higher clarity.
You may feel you are in a vortex when you feel some subtle energy vibrations such as tingling in your body or hands, feel your body heating up or feeling a rush of energy or a shift in consciousness or perception. There are a plethora of sites to google to read up more on these vortexes.
6. Take Pictures

We are in an instagram world and this place will be sure to provide you with plenty of "liked" IG pictures for some time to come. Be nice to your fellow hikers and offer to take their pictures and they will probably take yours.
Please DO NOT be those people who stand on Devil's Bridge forever or the point at Cathedral Rock while others are patiently waiting to take a picture. I really just created #6 so I could vent my frustration about these people that I would like to kick in the shin or throat.
Where To Stay
AirBnB. You can find some cheap gems and might be the most efficient bang for buck in Sedona. With that said, AirBnB fees have been skyrocketing lately so if someone with AirBnb is reading this I want you to know I'm unhappy and partially revolting… unless it's too good a deal of course ;).
Enchantment Resort is absolutely stunning. The accommodations, the restaurant and the views! You will have to pay for it though as it is very pricey but for the cost I would pick it over L'auberge de Sedona Resort & Spa
L'Auberge de Sedona Resort & Spa is perfection and it comes with a cost. I would recommend spending 50% or less on your lodging staying elsewhere to spend more money on food, ATVs or other entertainment if you are on a budget. However, you must go to Sunday Brunch. While it is the most expensive brunch I have ever seen, it is definitely worth the experience.
Kimpton Amara is the best higher end resort without costing a fortune. It's also dog friendly with a great patio.
The 4 options above separate themselves from other others but come with a cost, however if you want a good place to stay without paying a fortune checkout any of Sedona Rouge Hotel & Spa, Poco Diablo Resort, A Sunset Chateau or the Hilton Sedona Resort at Bell Rock. Hotels seem to drop off after that in terms of quality.