Phoenix is one of the best cities to live in… for 10 months out of the year. The year-round warm weather is amazing but when that summer comes along it really puts a damper on day to day activities like getting in your car, dog parks, grocery shopping, running, breathing etc.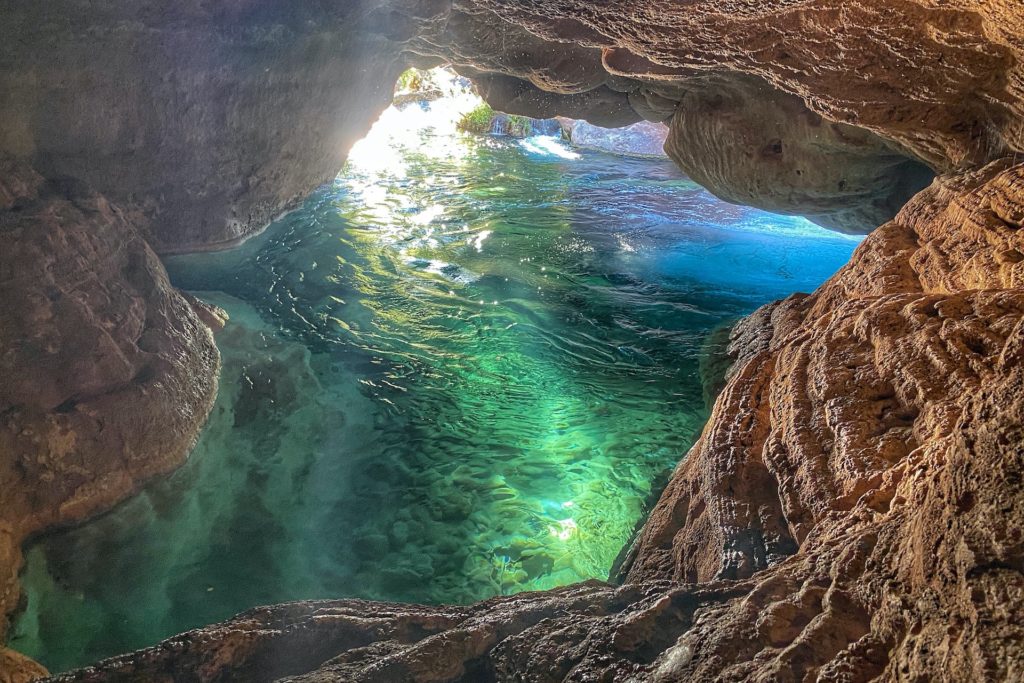 Everyone needs an escape from the Phoenix heat and there are a plethora of amazing ways to keep cool and still enjoy a Phoenix summer.
So what do you do if you're stuck in Phoenix and it is 100+ degrees? The simplest answer is to make sure you take your vacations in the summer to avoid as much of the heat as possible.

If 7-10 day vacations aren't possible then thankfully you have me and this list below. Whether you want to adventure or relax, I have a plethora of things for you to do so you can keep cool and have fun doing it.
For more Phoenix ideas click these links for: Top things to do, top restaurants, top hikes, top events and festivals and top bars!

If you have ever wanted to explore Arizona then the summer is the time to do it. Whether it is a half-day, full day or a weekend trip getting out of the city to explore and relax in some cooler temperatures will remind you how lucky you are to be in such an amazing part of the world.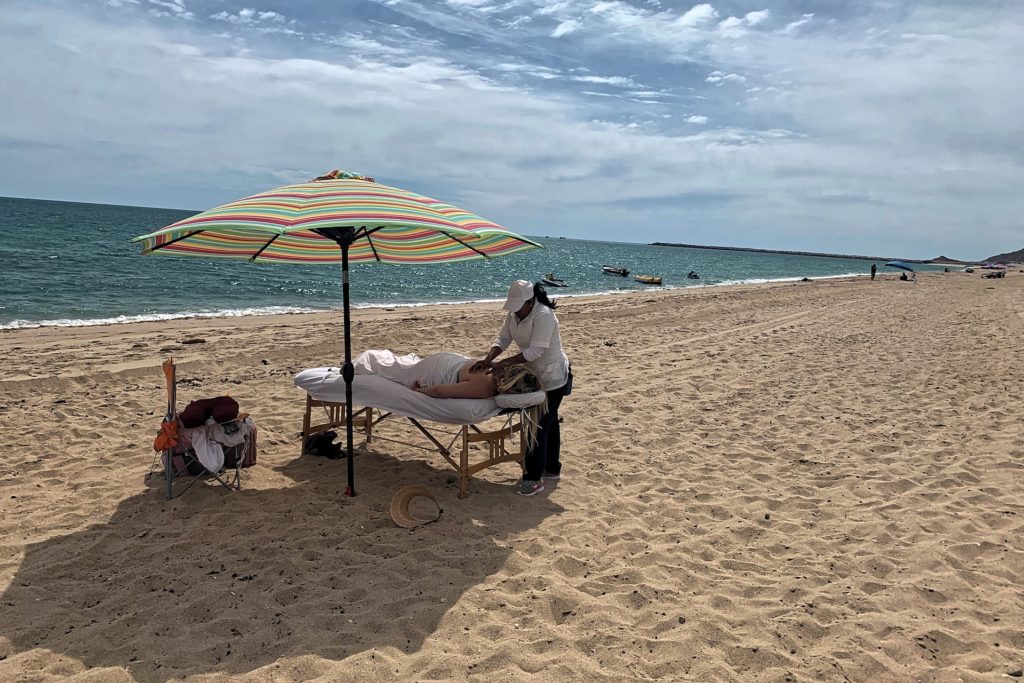 Not many people know that you are just a few hours away from the ocean, crystal clear water, cheap tacos and $1 beers. I would absolutely go here over San Diego given the choice and it is even much closer. See here for 11 amazing things to do in Rocky Point.
Rocky Point or Puerto Penasco is extremely underrated as long as you take it for what it's worth. Being "well travelled" I was told that this place wasn't that great, was trashy etc etc… however I think it is awesome!
Sure it isn't the Mayan Riviera but it has everything you need for a little Mexican get away and is extremely safe. I wouldn't think twice about making the trip out here a few times a year! It truly is half the price or less of a California trip.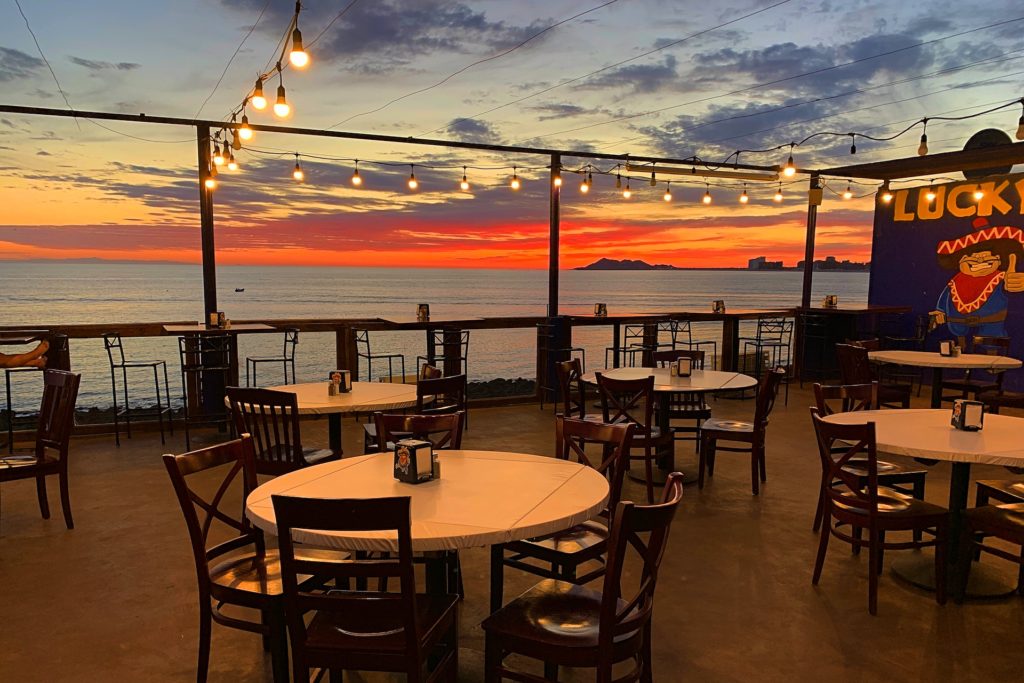 2. Go To Page Arizona

Page has two screen savers on your computer and they are less than 30 minutes from one another… this isn't a joke. Page is a must do weekend trip for anyone in Arizona. The beauty and uniqueness of Antelope Canyon as well as Horseshoe Bend are truly unparalleled in not just Arizona but all of the US.
Furthermore it sits on Lake Powell, which is stunning in its own right. This lake is carved out of the rocks and you can boat, swim or kayak surrounded by the red walls of the canyon making it one of the prettiest lakes in the US.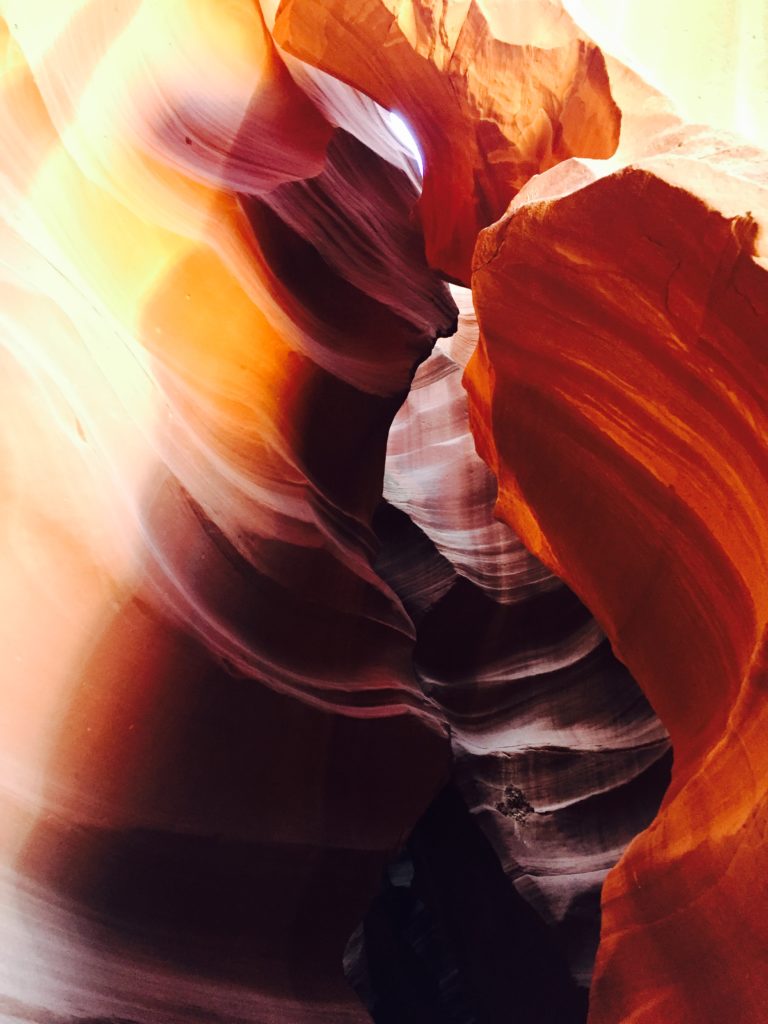 It is about 4 hours from Phoenix but oh so worth it. I hate driving but it was also one of the prettiest drives I have ever been on. You truly go through what feels like 4-5 different worlds on the drive.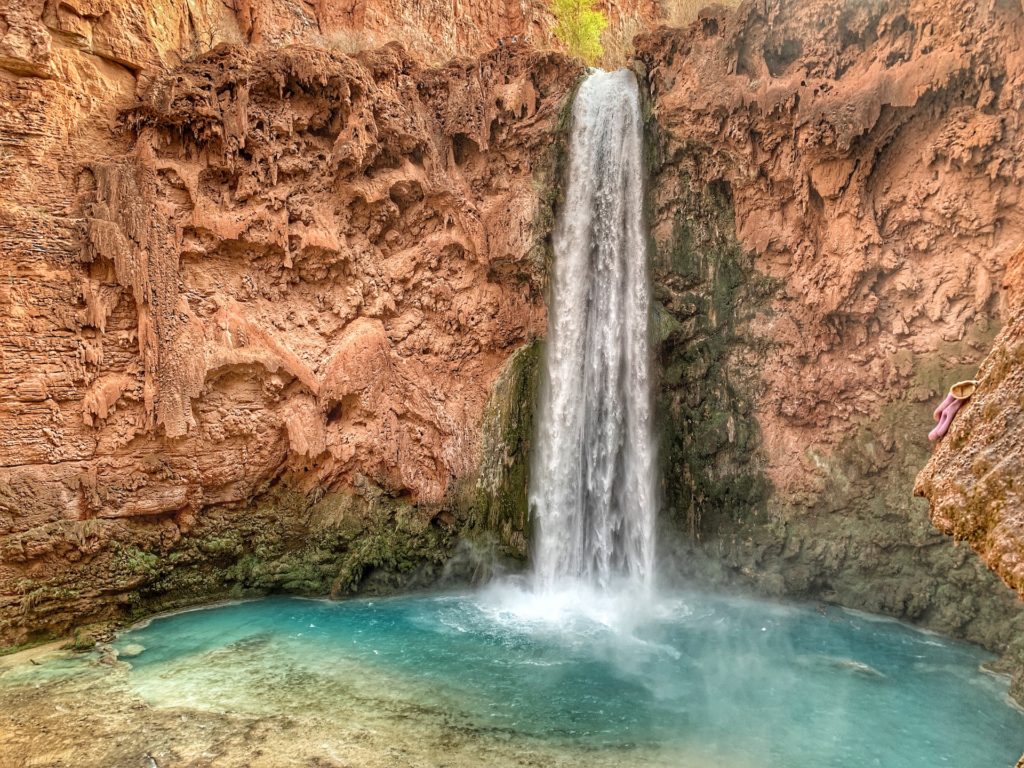 It's crazy but there are literally storybook oasis' in the desert just outside of Phoenix. There are so many amazing places within 2 hours of Phoenix to take a day and play in a waterfall or have a drink at a great swimming hole.
Not all are as hard to get to or as hard to get passes as Havasupai Falls either. For a full list of top waterfalls and swimming holes near Phoenix click here!
Some people don't know that we have the most beautiful colored water in the country at our fingertips with cascading waterfalls adding to the beauty. Many of the best places are starting to be busy so make sure to get any needed permits in advance of trips.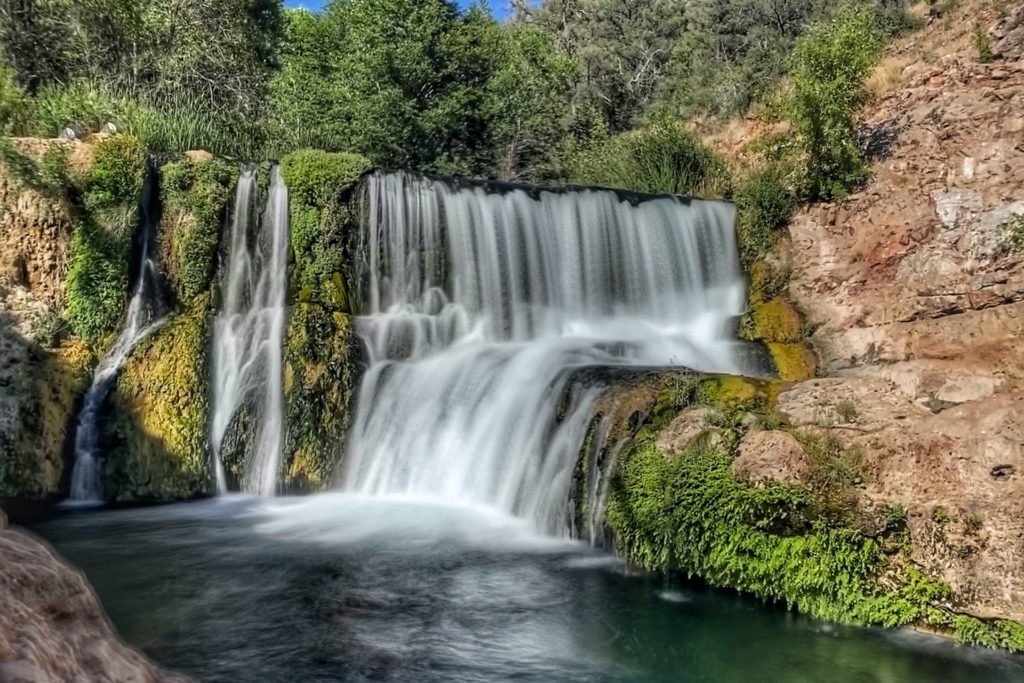 Not to be confused with Fossil Creek, is my favorite day hike in AZ and it has the best water activities to spend a day hanging out. I could go on about this place as it offers the most payoffs of any hike in Arizona (aside from Havasupai) with a waterfall, cave, swimming hole, grottos and the infamous toilet bowl. Permit needed. 2 hours from Phoenix. See the full Bob Bear guide here.

Might be the best hike to escape the heat as you are constantly in and around the water leading up to the falls. Is a nice little hike that gets you in the water plenty throughout the hike so you will surely be cooled down your whole trip and that's the point of this article now isn't it…
There also is multiple heights of cliff jumping if you're into that so make this spot a priority for your summer. Check out our Cibecue Falls Hike Article for some secrets and tips! Permit needed. 2.5 hours from Phoenix.
Water Wheel Falls

True story, on the way there I played Darius Rucker's Wagon Wheel on repeat for an hour driving my lady crazy only to find out it isn't called Wagon Wheel. See here for the full Water Wheel Falls hike guide.
Dumb story… anyways this is a cool spot where you can hike all the way up the smaller falls leading up to the larger one at the end. The hike itself is a great distance for all fitness levels and is definitely best for families out of any of these options.

The water is far from crystal clear but go for a mud bath and cool off in the swimming hole at the top. You can also do mini cliff jumping at the end. Parking pass purchased there. 1.5-2 hours from Phoenix.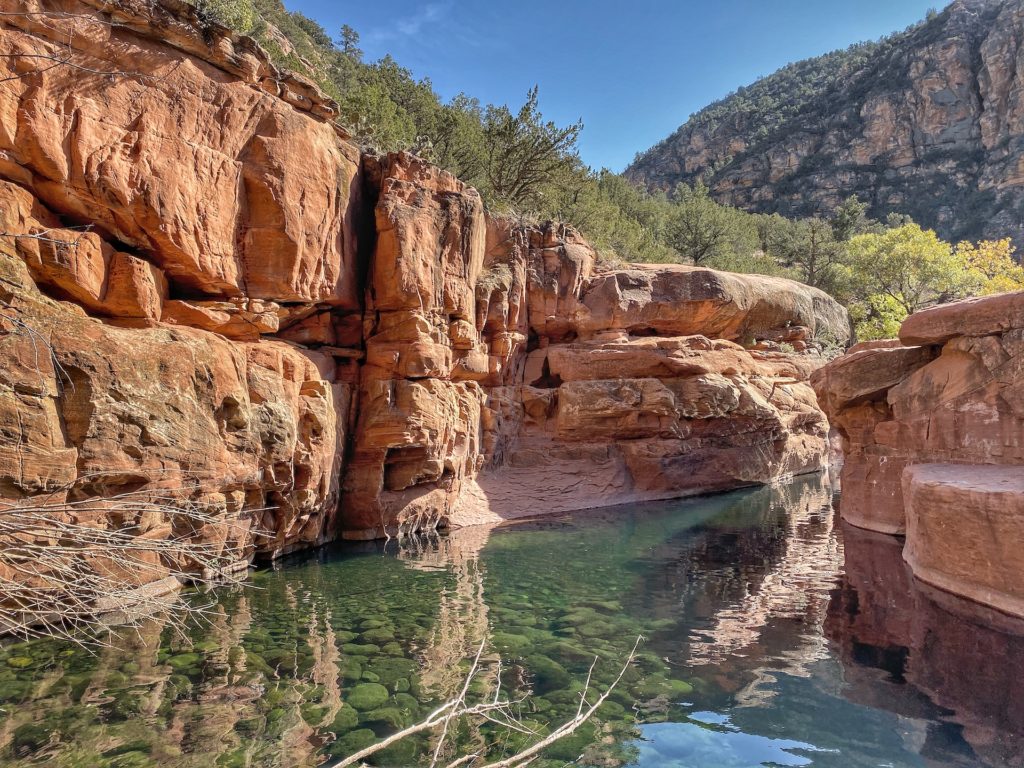 An awesome hike with the best swimming hole in the area. There are also some great springs at the beginning that you can cool off in instantly to start your trip off right. Definitely take your time and enjoy yourself as when will you be back again? See here for the full Wet Beaver Creek Hike Guide.
The hike itself is pretty flat and good for all ages although beware the heat of course. No permit needed. 1.5 hours from Phoenix. For more tips on Wet Beaver Creek and other top 5 hikes in the Sedona area click here.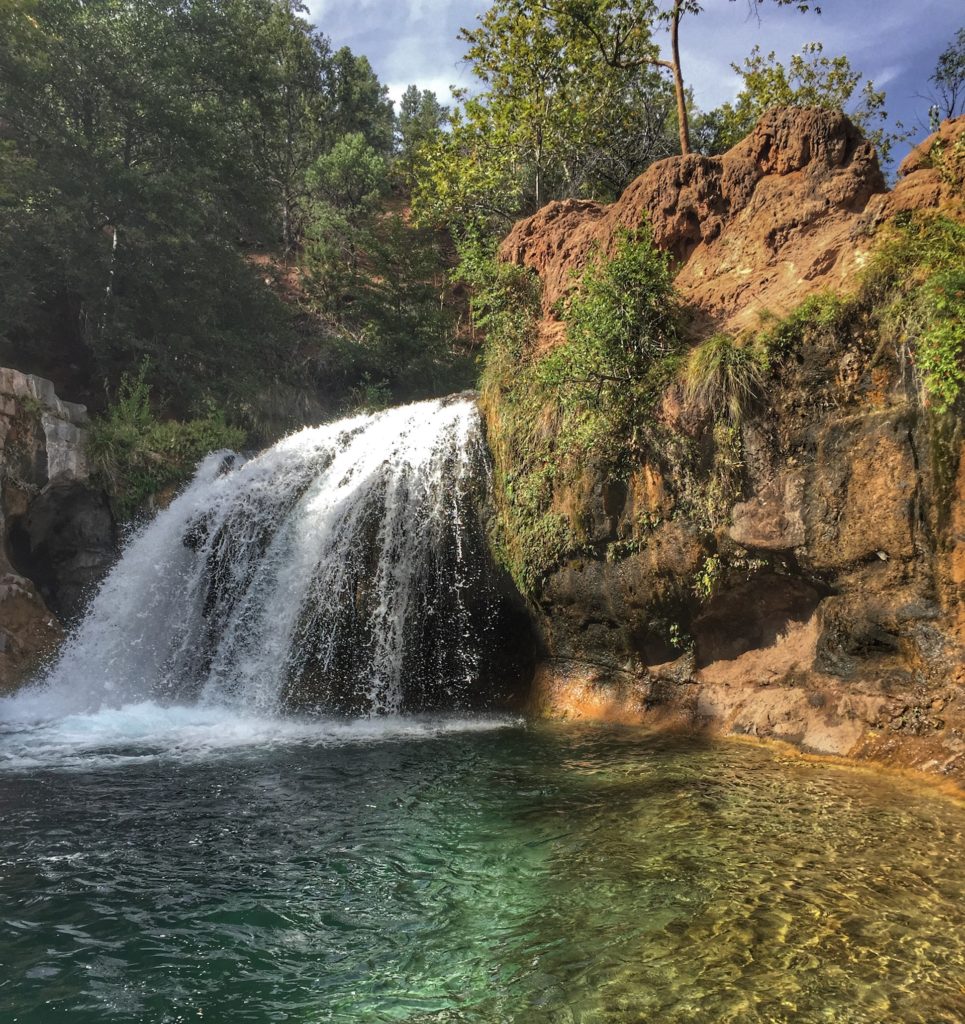 Maybe the most well known waterfall in the area and it is absolutely stunning from the falls itself to the water and creeks all around it. See here for the full Water Wheel Falls hike guide.
Not to mention if you have ever wanted to go behind a waterfall then you can check that off your bucket list because there is a little cave behind the falls. There is also amazing cliff jumping and you can go for a hike up past the falls.
It isn't much of a hike to the falls and the hour of driving on the awful road from Camp Verde isn't ideal for lower profile cars. Bring a cooler, some friends and go enjoy this real life desert oasis. Permit needed. 2 – 2.5 hours from Phoenix.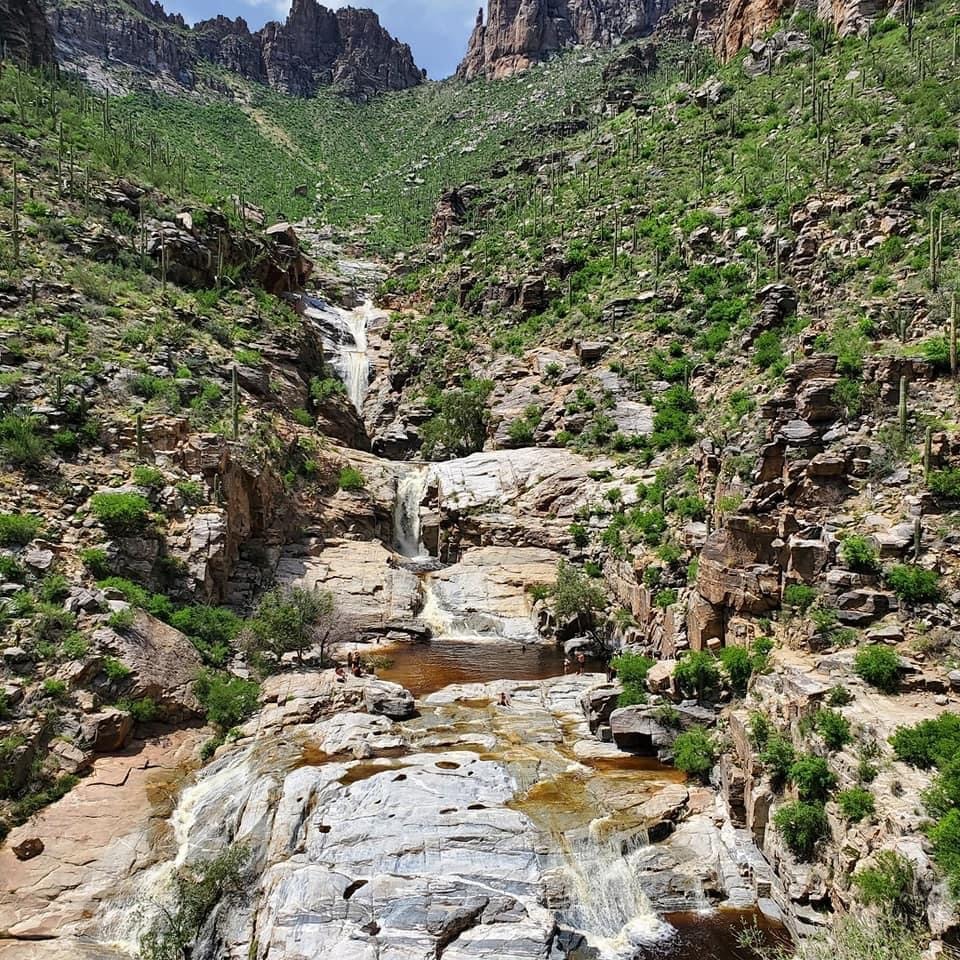 There's not much better or more relaxing than a waterfall, let alone seven of them. Two hours from Phoenix and within Tucson city limits is another gem.
This hike takes you criss-crossing seven times over the pretty Sabino Creek with some great flowers and is nature at its finest along the way.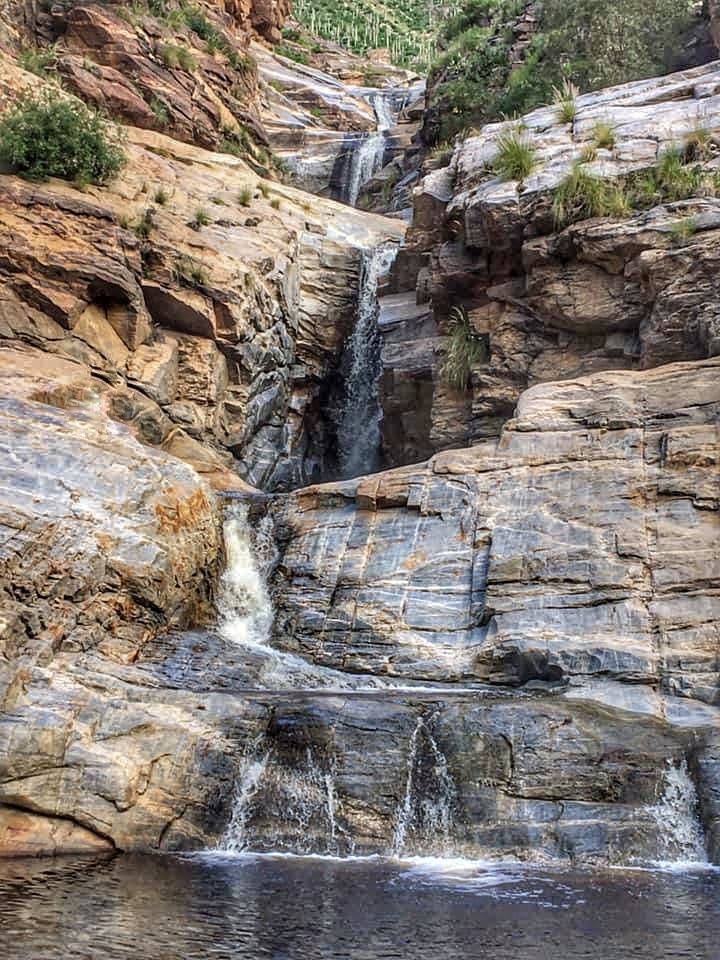 The hike itself is long but not too hard and very cool for kids if they can make it. Parking pass purchased there and 2 hours from Phoenix. See here for the entire trail guide.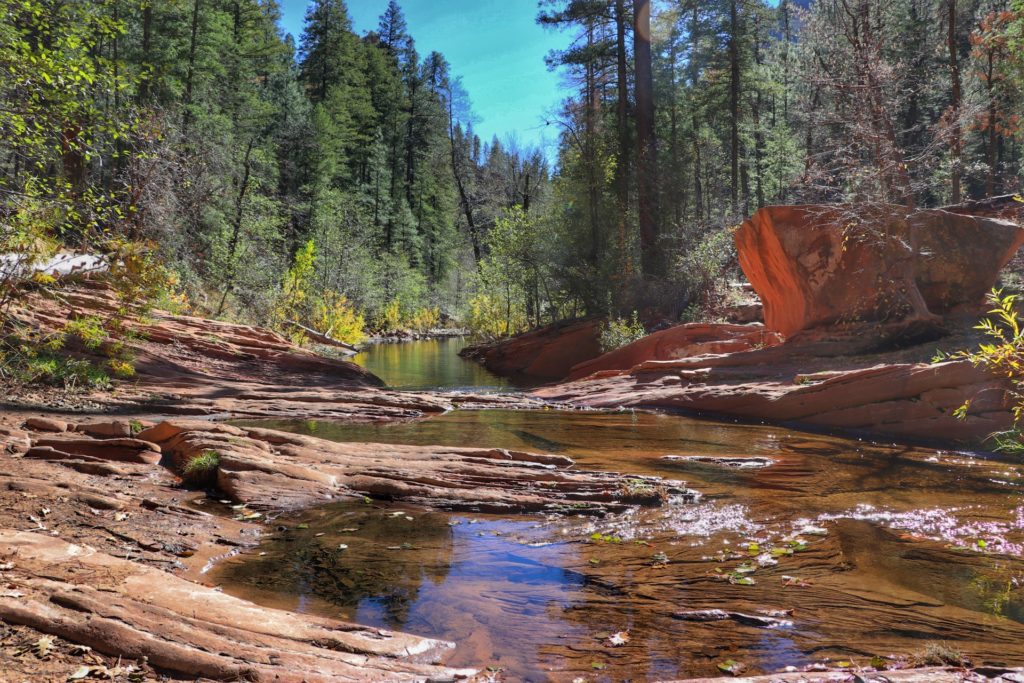 One of the most popular hikes in Sedona and for good reason. It is an easy hike of which you can turn around at any time meaning any fitness level can do this one.
It is consistently shaded by trees and you cross the water every half mile or less making it constantly refreshing and cool.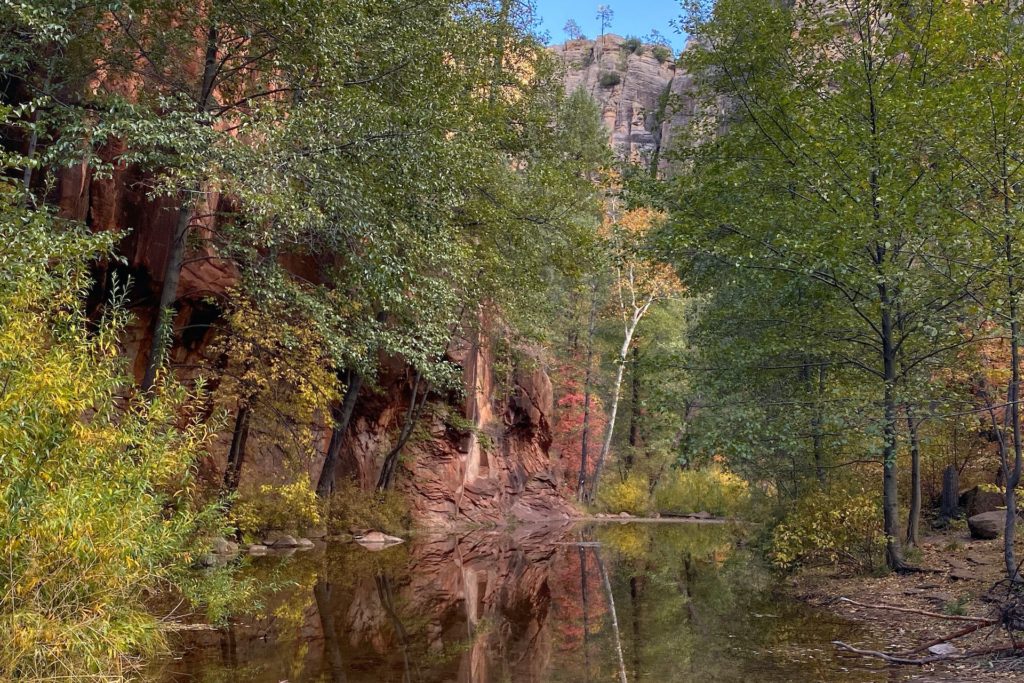 For a more fun unique adventure you can just walk in the water the whole way up as long as it isn't going to fast when you go.
For more info check out our Sedona hike post here or top things to do in Sedona click here.Parking pass purchased on site but sometimes there is a long wait. 2 hours and 15 mins from Phoenix. See here for the full West Fork Trail guide.
4. Salt River Fields Tubing

Snooty people hate on SRF tubing but it is a certified great time! Water – good, tubing – good, coolers & drinking allowed – good.
A bit of a local secret, aside from the giant billboards on the highways, this place gets passed over by tourists but should be a mandatory stop.
If you haven't been yet then be sure to head out with friends and a full cooler or two.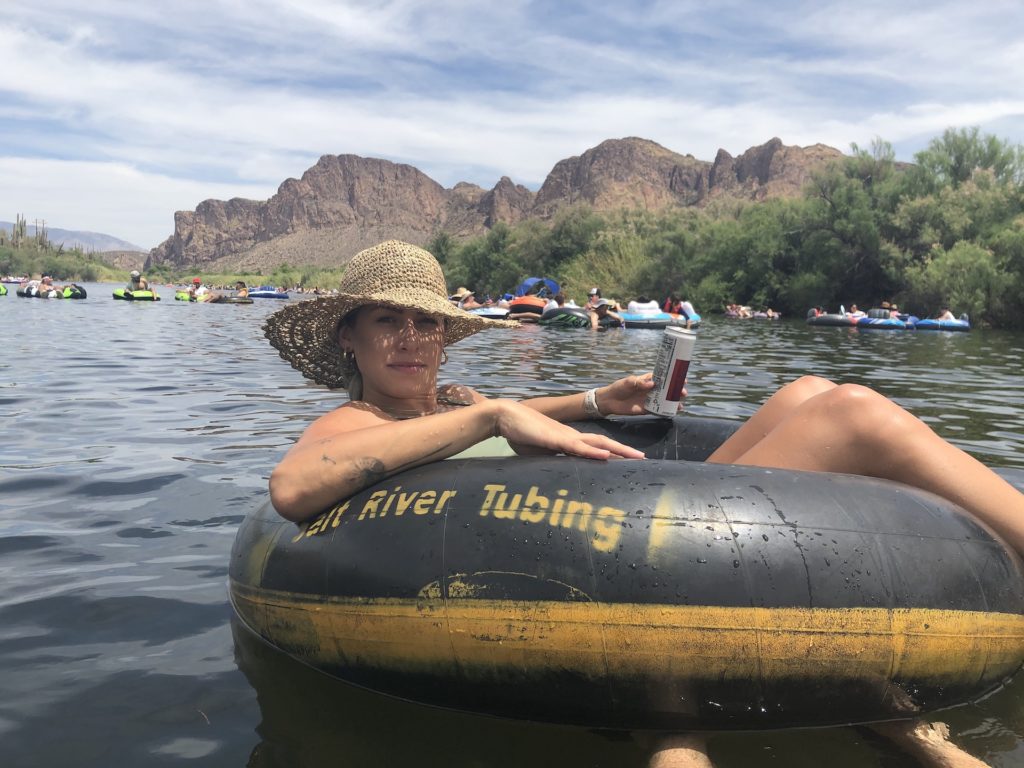 Do be aware that there are cops arresting people who are noticeably over intoxicated and my mom lost my favorite Texas Tech towel in the rushing waters… it was 6 years ago but I won't forget.
This place is great as you are supplied tubes, a bus drops you off and picks you up from the river. In the heat of the summer nothing beats hopping in a tube with some cold drinks, friends and talking a 3 or 5 hour trip down a little river with mini rapids from time to time.
5. Mogollon Rim, Payson & Strawberry Arizona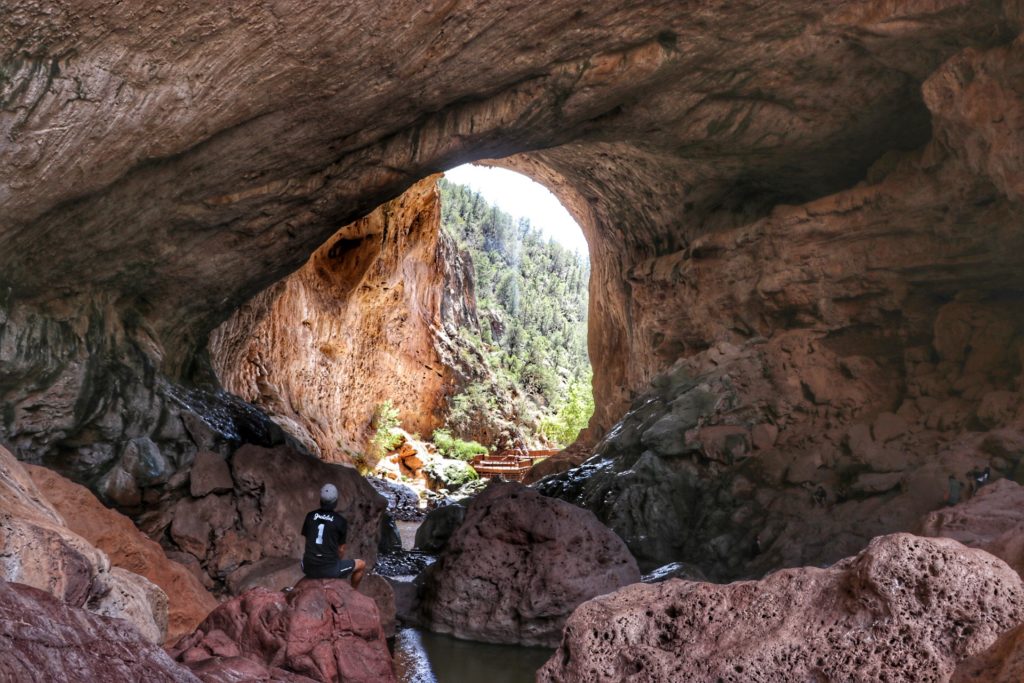 This is one of my favorite places to unplug in the world. Small towns, lakes, forest and adventures abound. The aforementioned Fossil Creek and Water Wheel falls are located here but there's more!
Tonto Natural Bridge is here, which is so cool as is Big Kahuna Falls via Barnhardt Trail.

There are plenty of lakes scattered throughout the area and much needed cooler temperatures if you head into the forest. It is a great spot for camping and hikes as well. See here for the Tonto Natural Bridge State Park guide.
6. Lakes


Not enough people do lake things here and this needs to end as Phoenix is surrounded by a ton of large beautiful lakes throughout the state and as close as 30 minutes from downtown.
Lake Pleasant is enormous and offers all water activities you need including renting a boat if you need to and it is only 45 minutes from downtown Phoenix. Saguaro Lake has all water activities and also some great hiking.

Canyon Lake is extremely picturesque, rents boats has hiking and camping. Apache Lake and Roosevelt Lake are also a couple great options. As mentioned Lake Powell is one of the prettiest lakes in the entire country.
7. Sedona

Hopefully you don't need this site to tell you about getting to Sedona but if you do then let's do this. It is cooler than Phoenix and there are also plenty of water activities that I mentioned earlier in the article.
One I didn't mention is slide rock, which is a great spot if you have a family. Here are a few ides or your Sedona trip for top 6 things to do in Sedona as well as a romantic couples Sedona weekend trip.
8. Take Advantage Of Lower Resort Spa Pool Prices

Phoenix is a paradise for pools and spas. If you are a local it's time for that staycation to take advantage of the cheaper prices in the low season.
If you are in town to relax or maybe for a bachelorette party then stop by one of the world class resorts and spas. The warm weather and mountainous settings of Phoenix make it a great place to relax by the pool and get some R&R.
Favorite spas include the luxurious Sanctuary Camelback Mountain Resort & Spa, Joya Spa at the Montelucia Resort, Center For Well-Being At The Phoenician, Arizona Biltmore Resort & Spa or Revive at JW Marriott Desert Ridge.
9. Pools & Waterparks

Kind of a lazy answer from me… www.google.com. There are a ton of pools for families, spa days and for partying.
For partying I suggest Maya for crazy and W for trendy and a touch more chill, Adeline for an older crowd, Hotel Valley Ho can be fun and then Talking Stick Resort is… interesting…

The spas above in #8 have some great pools to relax at for a relaxing girls or family trip as well.