Choosing the best restaurants in Nashville is near impossible. Nashville is a foodie hotspot with a ton of amazing places to eat making the choice extremely hard. Below are great options for the best Nashville restaurants for lunch or dinner!
You could put tons of restaurants in this article but there are a couple of amazing Nashville restaurants that you must visit, which are places I never miss each time I am in town. They are also some of the best restaurants in Nashville for groups. They have tons of space and great if you want to bring a crew!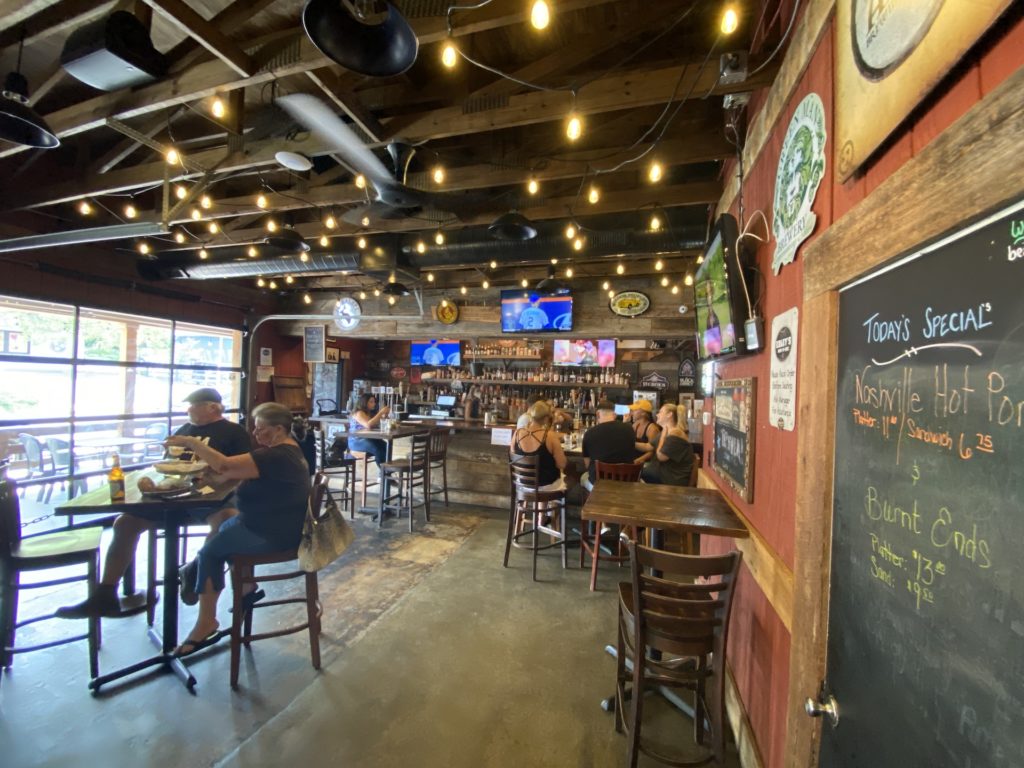 At one of these restaurants I have overheard multiple people say "this is the best chicken sandwich I have ever had" and I would have to agree. The other was voted best Barbecue in Nashville from the Nashville Scene readers pool!
Both restaurants are local Nashville spots with multiple locations. They are affordable, casual and have a local flare vs. being some trendy fine dining place.
One is definitely a lesser known local gem in a strip mall type building, which is always where the best food is. The other is located on 12th South around a ton of great places to eat, shops, bars and seemingly endless attractive people walking their dogs or running by.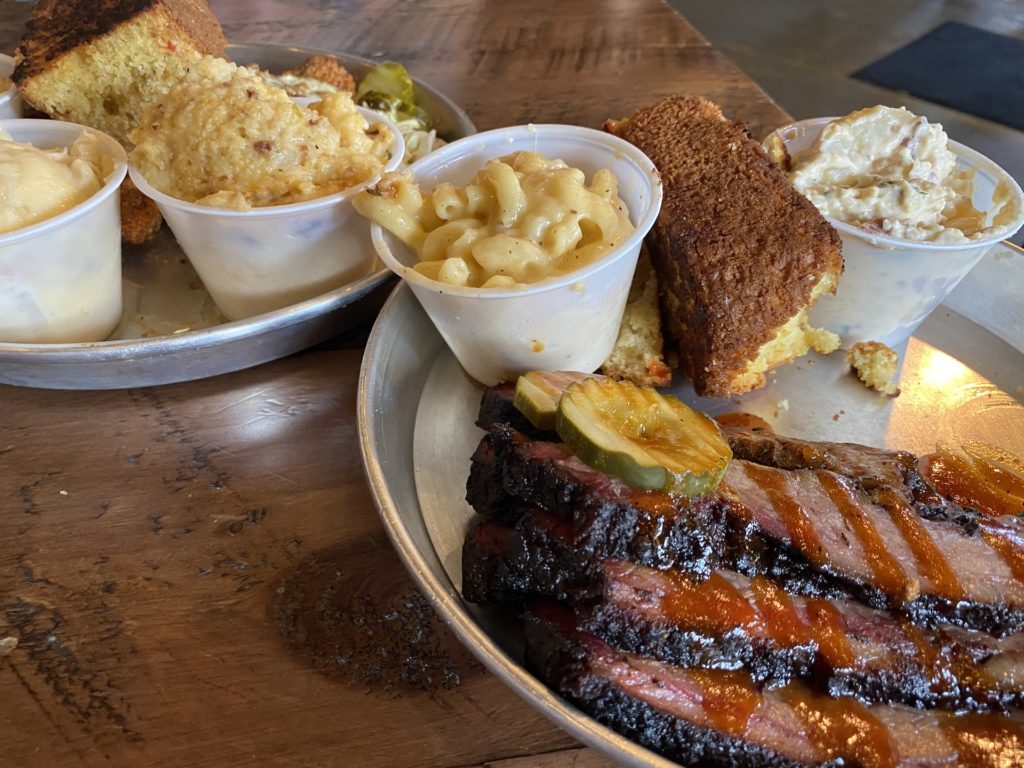 Fortunately or unfortunately both are heavier southern style food, with incredible flavors but they won't be trim on your waistline. When in Rome though right?
I wanted to add in a healthy restaurant option but my local chef friend Jackson Greaves said, "if your readers want healthy then tell them to go to California, this is Tennessee." Then my friend Trae told me I could go to this plant based restaurant and "eat all alone if you want."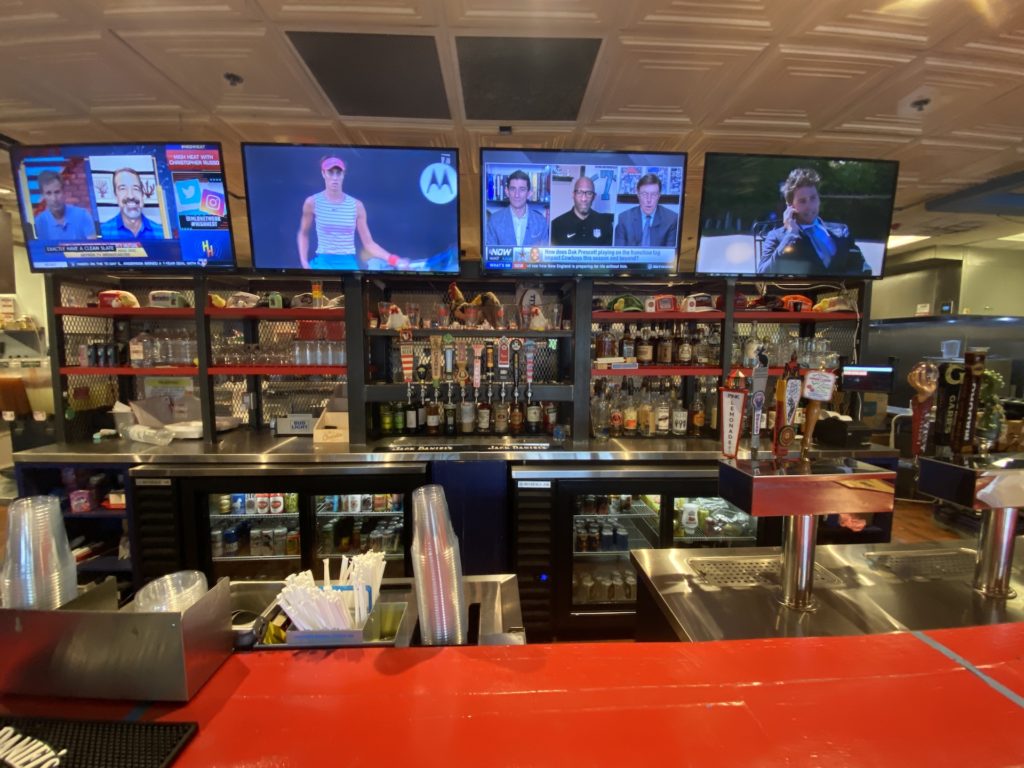 Touche friends… touche. Thus, here we are, some good southern cooking with taste for days and two of my favorite restaurants in the USA. These are both restaurants you absolutely have to go to when visiting Nashville.
The Best Fried Chicken In Nashville & Maybe Anywhere In the World

Waldo's Chicken & Beer is arguably the best fried chicken I have ever had and chef Jackson says it is definitely the best. No hoke joke every time I go I hear someone tell them that… and this is in Nashville!
If you want a place that is more known only to locals and a touch off the standard tourist path, then you have to go to this place. Their whole motto is "always made from scratch" and you can honestly tell!
Their batter is honestly perfect, it is so light flavorful and then the chicken is juicy and it absolutely is cooked to perfection. You can tell this is handcrafted and freshly made each day vs. most places I have tried in Nashville or anywhere.

You have to try this standard chicken sandwich, their chicken fingers with multiple homemade sauces or my favorite the fowl mouth sandwich. The foul mouth is spicy as heck but maybe the best sandwich I have ever had.
I will modify it slightly by adding pickles as well as knocking out some jalapeños from the coleslaw so I don't die. Wow, you have to try and and be amazed.
They don't just do fried chicken either if you want to be kinder to the waistline, they also do amazing fire-roasted chicken. Either way, if you want chicken, they have it and some of the best ever!
Their sides are also great and you could drink all of their sauces. If you want drinks too you have to try their from scratch margarita or any of the ton of local brews they have on tap.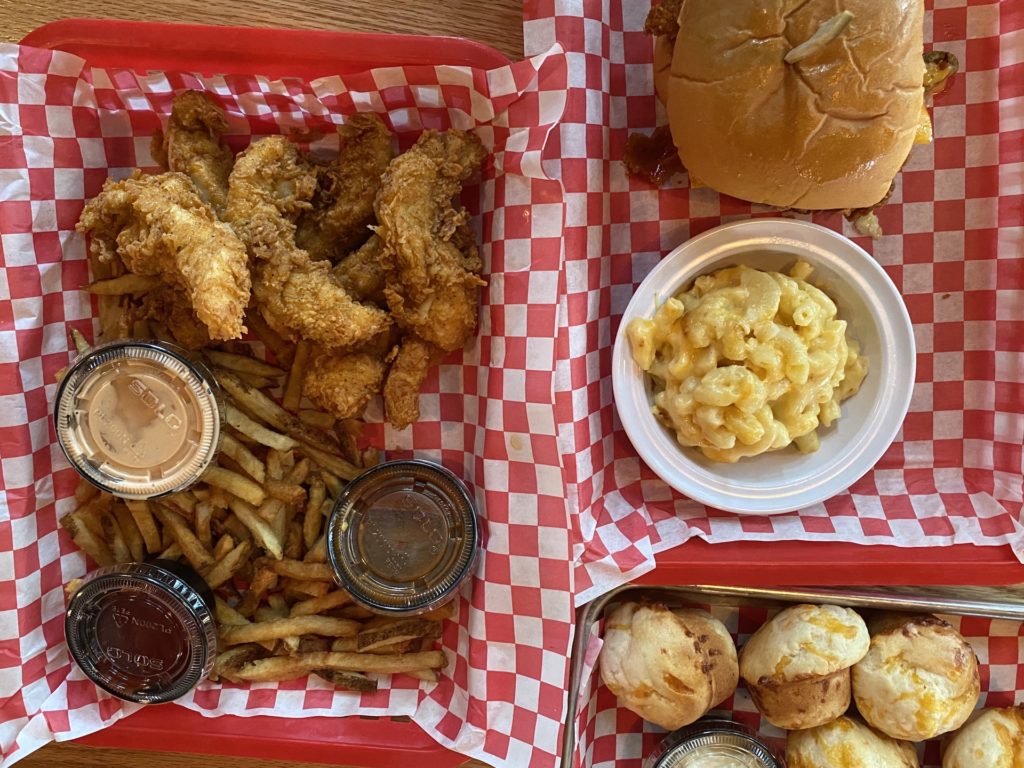 One of the reasons their chicken is the best on earth is because of their pickle brine that they brine the chicken in. The pickle brine adds so much flavor, tenderness and of course since pickles are my favorite food, this just makes even more sense.
They are located in Germantown in Nashville at 1120 4th Ave North and they also opened a restaurant in Tulsa, Oklahoma! They are famous for from scratch entrees, homemade sides and award winning sauces!
This place is no frills, comfortable and even has multiple TVs if you want to watch the game. You can even bring your dog to their patio while you stuff yourself and enjoy one of their many cold beers on tap.
The best Bar-B-Que in Nashville

Edley's Bar-B-Que is a Nashville staple that has now grown to 3 locations across Nashville, one in Chattanooga and one in Lexington, Kentucky. My favorite is the location on 12 South in a really cool area with great people watching.
The also have an outstanding bar with tons of cocktails and every other drink you could ever want. The patio is perfect and they have a ton of TVs making it a great place to watch games and have lunch or dinner.
They go above and beyond with their own sauces and pickles, we all know I love pickles. They have a ton of great BBQ and the ambiance actually reminds me of The Woodshed in Ft. Worth, but even better food. If ever in Ft. Worth, Texas definitely check out The Woodshed though, right on the water, amazing spot.

Edley's is maybe my favorite restaurant in Nashville and is my first stop every time I go. It was ranked the best BBQ in Nashville in 2013, 2014, 2015 & 2016. I am sure they probably just took some time off to let other people have fun with the trophy.
If you have 2-4 of you then definitely get their huge share platter for $65, which gives you 3 choices of meat, sides and….. so amazing and their brisket is incredible.
Edley's is a tribute to all things southern and the service is impeccable. You don't have a true waiter but their staff is asking you how things are non-stop and are extremely attentive.
They smoke their bar-b-que low and slow, made fresh daily using local White Oak wood. Their sides and desserts are also made from scratch and farm fresh!
Try the Best Restaurants In Nashville now!
While picking the best restaurants in Nashville or anywhere is impossible, these two are perfect spots, with great bang for your buck and are extremely chill & comfortable.
If you are new to Nashville or just visiting then definitely make sure to hangout in the 12 South area with a ton of great cafes, restaurants, chill bars and parks.
Another great spot for drinks, if you want to try something different than Broadway, is Midtown or Demonbreun street. They both offer multiple options of chill places, louder places, which are all a bit better, local and more chill than the Broadway tourist chaos.