What are the best restaurants in Page, Arizona? It can be hard figuring out the best place to eat in Page but we figured it out for you!
While Page is a small little town there definitely are a bunch of options and often you only have 1 or 2 days in the area so you don't have much time to find the best food in Page!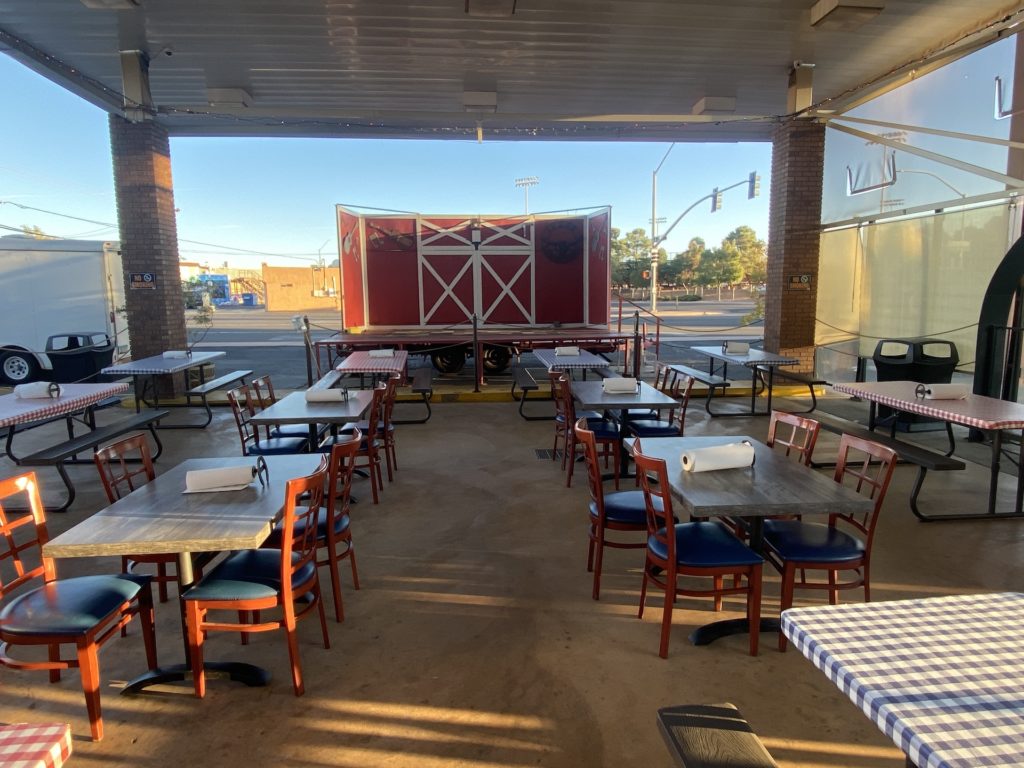 Thankfully we have eaten everywhere in Page and there are two restaurants that separate themselves as the places you have to try and truly are the best places to eat in town!
Our places are not for people on a diet though and they shouldn't be since you are on vacation! Unfortunately if you are vegan or vegetarian these are not the best places to eat in Page for you either.
Our top restaurants in Page are comfort food and some of the best food in not only Page, but truly can rival anywhere we have ever eaten!
One restaurant has the second best fried chicken we have ever had and it is only behind our favorite Nashville restaurant, which you can find here. The fried chicken is so juicy and it is perfectly coated flaky crust that melts in your mouth.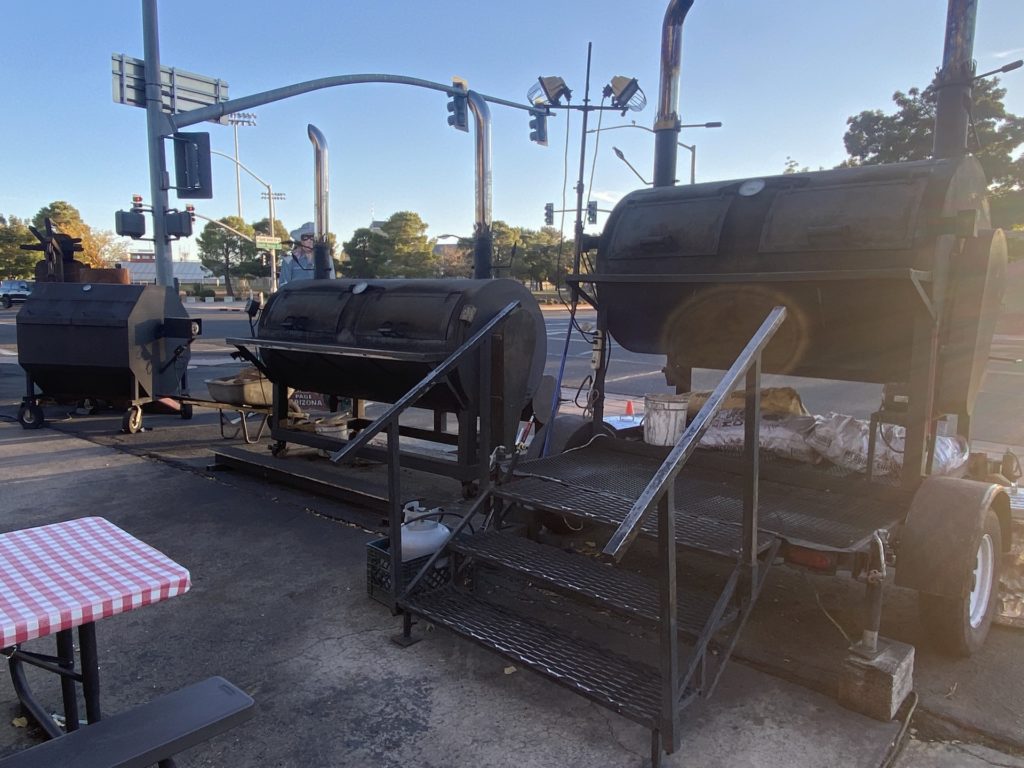 The other restaurant is in the top 5 of BBQ we have ever had as well, with only some places in South being its rival! Hands down one of the best if not the best BBQ you will find in Arizona!
With all of that said, what are the best restaurants in Page, Arizona?
#1 Best Restaurant in Page, Arizona | Big John's Barbeque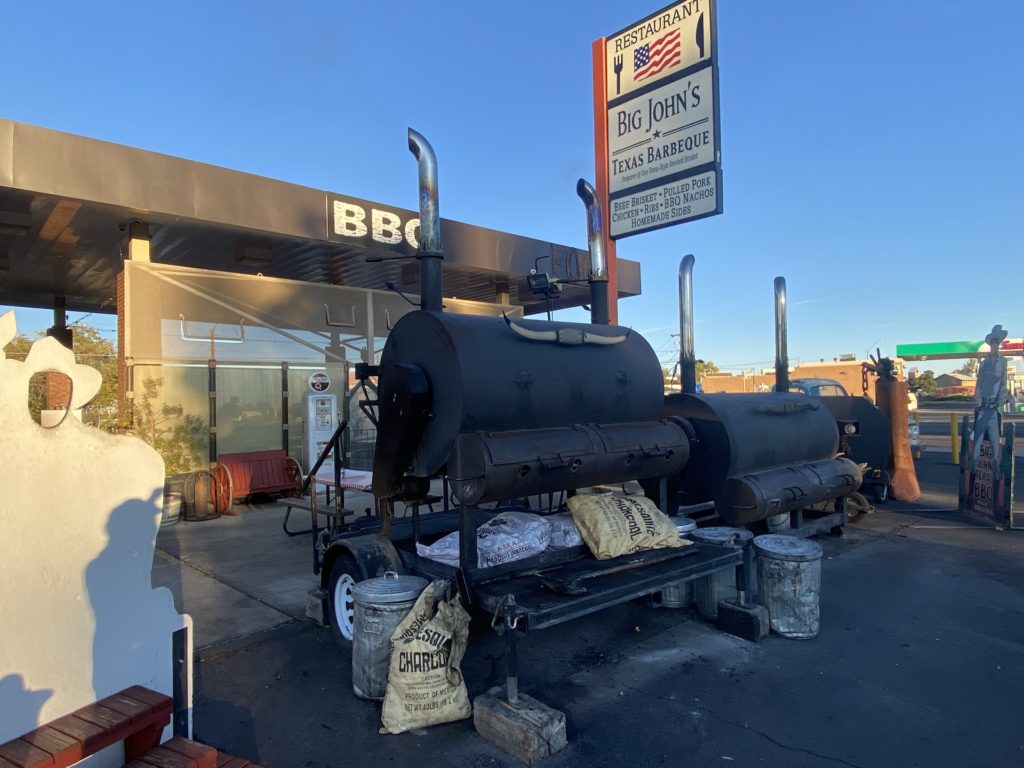 We can go on about the food but you don't get the title of best restaurant anywhere with just food alone. You need ambiance and Big John's provides some of the best ambiance of any restaurant we have ever been to!
At one time they had just picnic tables outside and this was amazing as you huddled up family style next to complete strangers from all over the world. Page is such a major international tourist destination with Antelope Canyon, Horseshoe Bend & Lake Powell it means you never know who you will meet and where they are from.
This setup of sitting next to complete strangers was maybe awkward at first but after a drink or two and some great food, you found yourself new friends from all over the world!

The picnic tables are now gone, potentially due to covid, but there is still is that amazing atmosphere with tons of people from all over chowing down.
To aid in the atmosphere is the stage with live music! Not many restaurants have live music and a little dancing to complete your amazing night.
All of this and we haven't even gotten to the food. Big John's Barbeque giant smokers add to the ambiance as you know you are about to have an incredible meal!
The quality of the food is unreal as their giant smokers and Big John's upbringing in the DFW Texas area makes for some quality authentic BBQ. They cook their BBQ slow with a simple mix of spices and it comes out incredibly.
Big John has won awards and cook-offs around the country with his BBQ trailer before finally settling down in Page where he opened up the restaurant in an old gas station.
Just a heads up, Big John's is closed from Nov. 1-Feb. 1st, 2021 during the slower winter season. Not sure if this is just COVID related or yearly, something to check on their website before going though.
2nd Best Restaurant in Page, Arizona | BirdHouse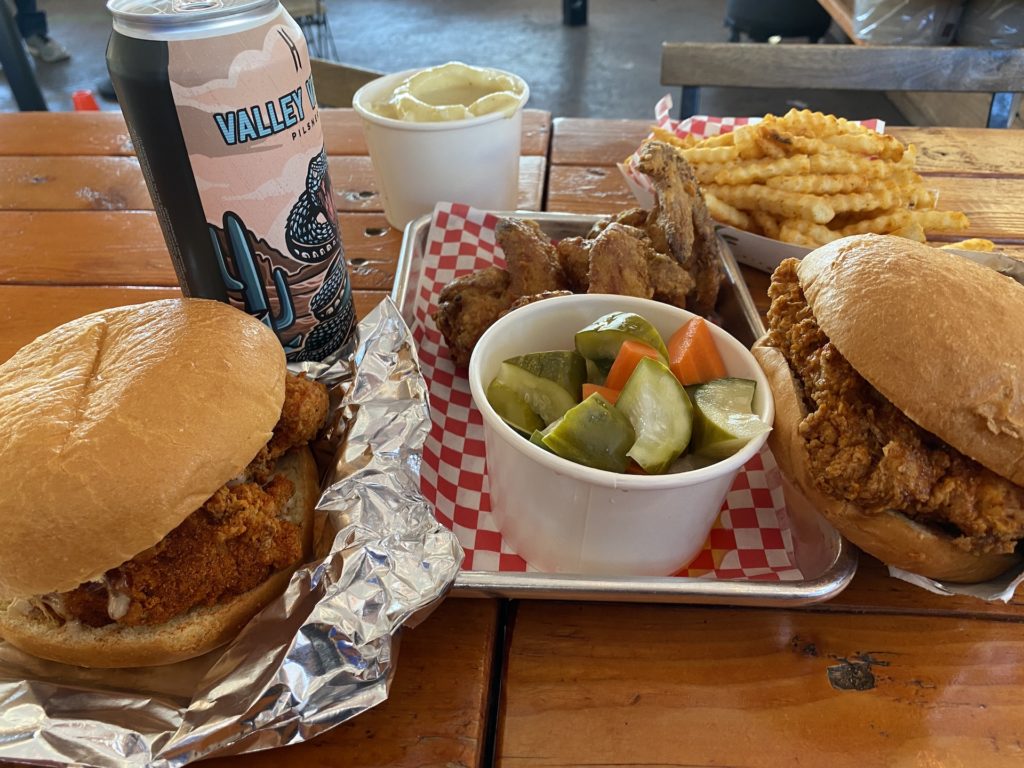 BirdHouse is a pleasant surprise in Page as you never knew you could find fried chicken this flakey and tender outside of the south!
As mentioned before, you had a long day of traveling around, walking tours, maybe kayaking, maybe drinks on the lake and now it is time to dive into some comfort food!
Their menu is simple but all the places normally are, they know what they do best and they make the best. Get yourself a spicy chicken sandwich, chicken a la cart, wings, tenders, half a chicken or whatever your heart desires.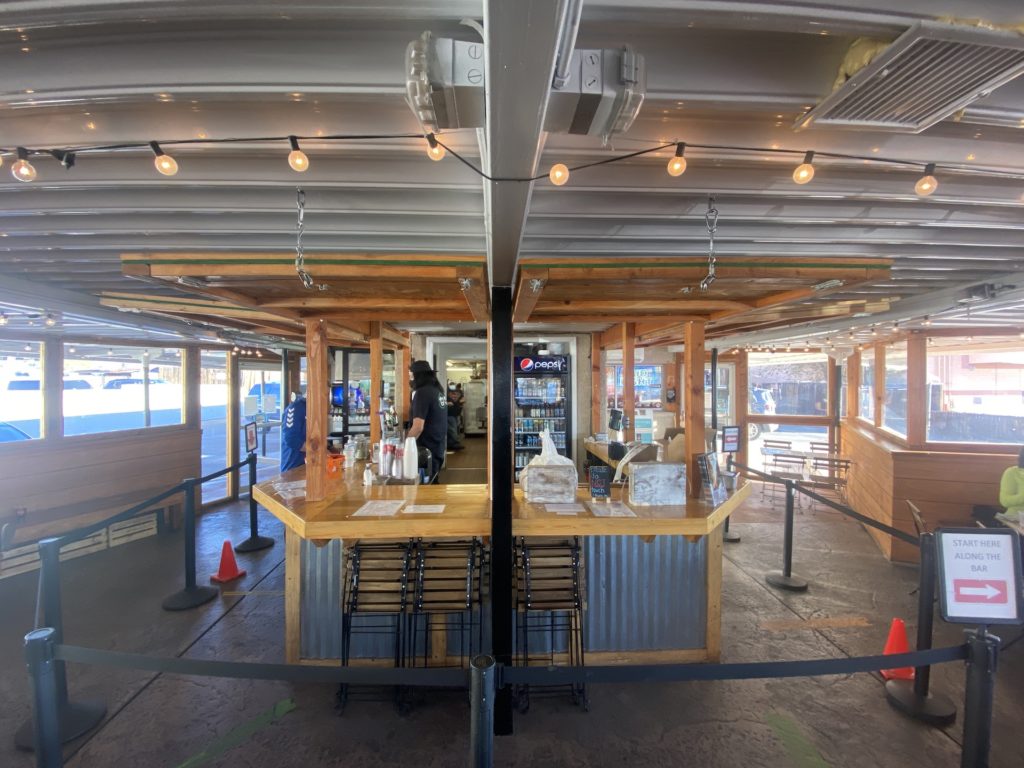 They also have chicken flavor choices if you want original, spicy or honey butter. They also give you the option to mix spicy & honey butter for the best fusion around!
Not only is their chicken amazing but their sauces are also what put them over the edge! Of course their sides are incredible as well! Try them all and the seasoned fries are incredible too.
As a pickle connoisseur I will have to say I didn't like them, which I was so looking forward to. I think they are quick pickles and a touch on the sweet side with unique seasonings. However, the rest of the sides are amazing!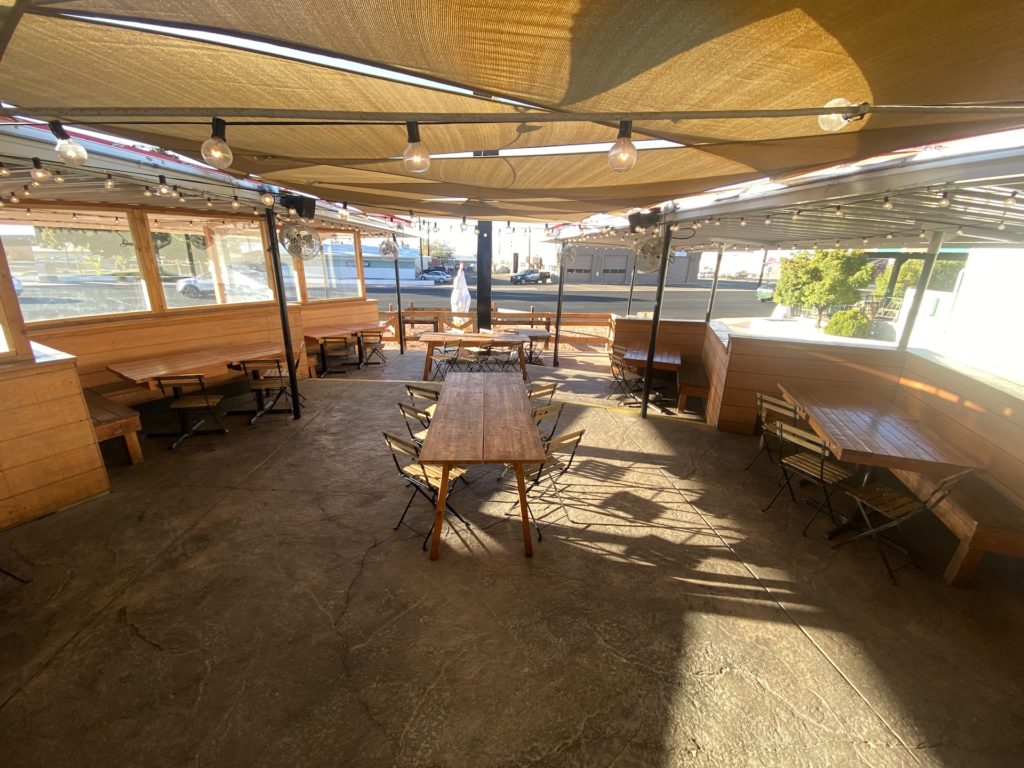 Prices are very affordable with single meals for yourself or order a full family meal! They also serve local beers and have a great outside patio to enjoy dinner or lunch on! Be sure you stop into this place and tell them Inspire Travel Eat sent ya!