White Claw recipes are sweeping the nation and it is time to open it up to all hard seltzers since truly the main three hard seltzers are pretty interchangeable. Don't believe me? I did the hard seltzer taste test for you to find the best in this link here!
What hard seltzer is best for cocktail recipes? Is it White Claw? Bud Light Hard Seltzer, Natty Light, Truly or Corona Hard Seltzer? Well, truly (pun intended) it really won't matter a ton since the fruit and ingredients will knock out any taste differences .
With that said, Truly & Bud Light hard seltzers have the least sugars and are the "healthiest" if you will, so if you want to cut the calories & sugars than go that route. If you want the strongest than try Natty Light Hard Seltzers and to be honest they aren't that bad!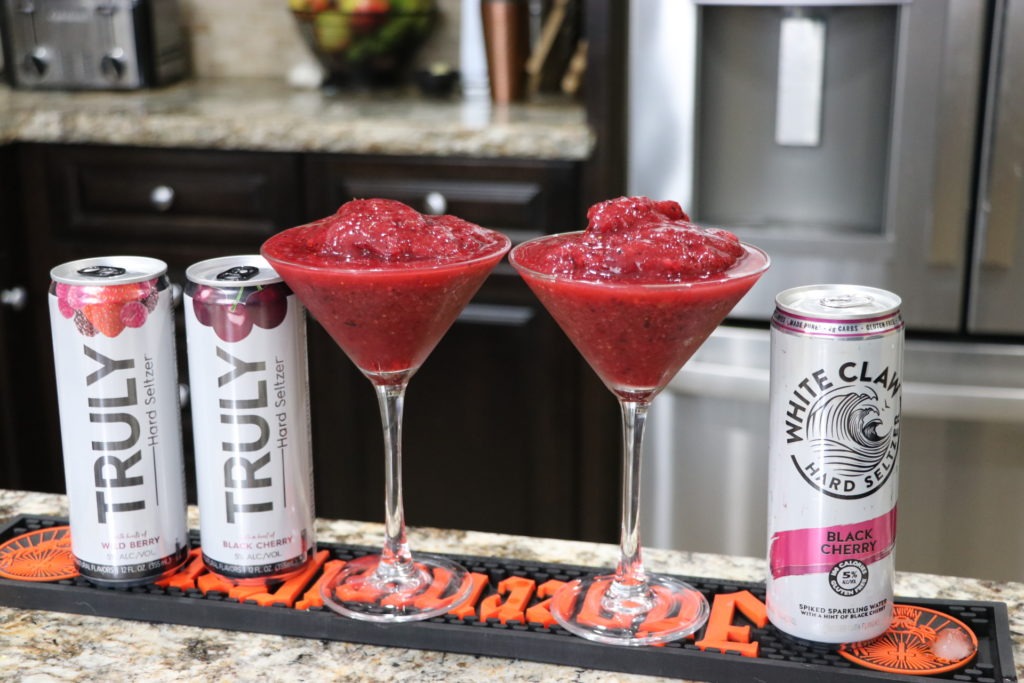 I originally made a 5 Amazing White Claw Recipes and since then one more has come up so I had to create this article! It sticks itself out from the rest as my new favorite along side the best shot on earth, which is also in this article!
So trust me when I say these are the two best hard seltzer recipes out there as I have made them all! Hard seltzer recipes are perfect for hosting and they are Truly the easiest thing to make (see what I did again there?).
These are the perfect drinks when you are hosting a party or something for the summer and the pool. Really nothing will be the better drink of the summer than the hard seltzer froze!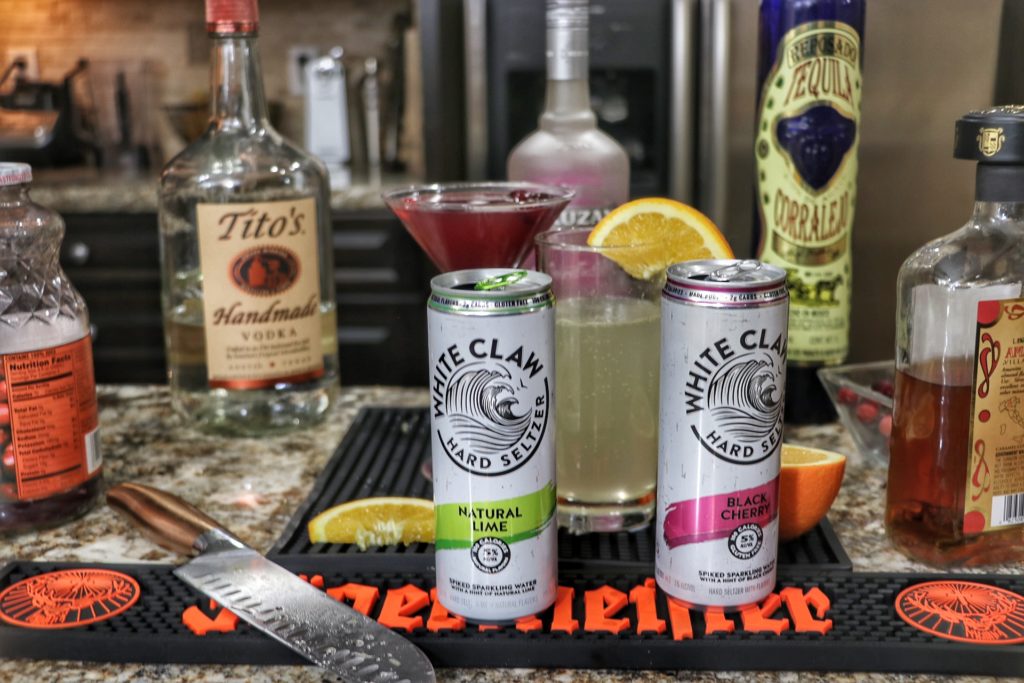 Whether you use Bud Light Hard Seltzer, Truly, White Claw or any hard seltzer these drinks are a couple of my favorites ever. You only need a few ingredients for these recipes and really can just pull it off with two if you had to, which makes life all that much better!
As with any recipe on the site I always preach to make this your own. What flavors do you like, do you like things sour or sweet? Use the recipe as a guide but then write your own book!
If you want to even make it a smoothie then add in bananas or ice cream! You can do anything you want with these recipes so get creative and let you imagination flow.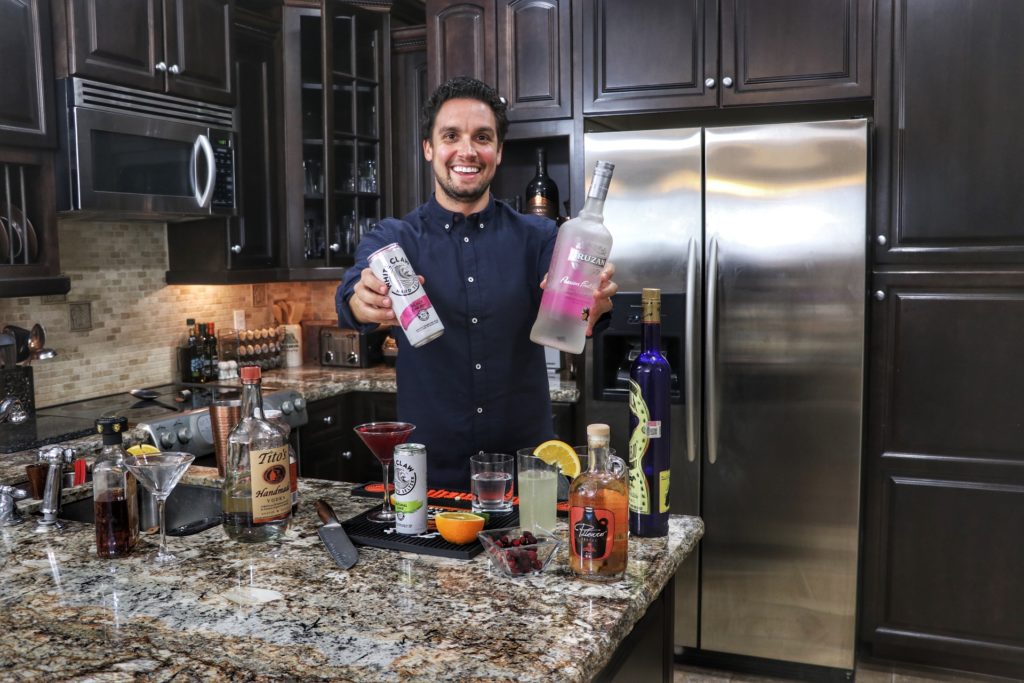 Cooking is supposed to be fun so do whatever you think makes sense. If you hate the lime flavor, like many of us do, then this is an even better time to spruce it up and make a cocktail out of it.
The whole premise of this site is to inspire and use your imagination. If you loved this drink then you will also like the 5 best shots of all time article as well as our campfire cocktail s'mores recipe! All over the site we have a ton of unique drink and hosting ideas so be sure to check them out!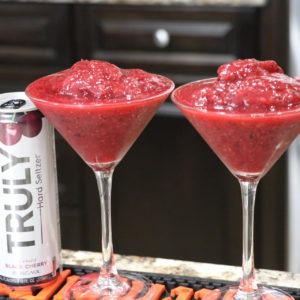 Best Frozen White Claw Hard Seltzer Recipe
This is hands down the easiest best recipe on this site. Everyone loves a White Claw slushie recipe! The recipe isn't so much as important as just the idea itself. Everyone loved frozen drinks... everyone loves White Claw... well now everyone is happy.
Print
Pin
Rate
Ingredients
1

can

White Claw

or any hard seltzer

1

cup

frozen mixed berries

or frozen fruit of your choice

1/2

cup

Ice

Fruit garnish
Optional
1-2

oz

Amaretto, flavored vodka or flavored rum.

Non-flavored okay too
Instructions
Pour frozen mixed berries, ice and White Claw into a blender... blend... serve.
Print Recipe

Amazing White Claw Hard Seltzer Shot Recipe
This is the best alcohol shot recipe on earth! If you want to make a shooter for a party this is the best tasting shot recipe ever.
Print
Pin
Rate
Ingredients
1

White Claw

1/2

oz

fruit flavored vodka or rum

1/2

oz

amaretto

If no amaretto it works fine just using all 1oz rum or vodka.
Instructions
Fill a short rocks glass with White Claw to just over the height of the shot glass.

Mix amaretto and vodka/rum into shot glass.

Drop shot glass of amaretto & rum/vodka into the white claw then chug!
Print Recipe