What are the best things to do in Vancouver, Canada? Vancouver is a stunning city and there are so many things you have to do!
Vancouver is habitually ranked as one of the most beautiful cities in the entire world. This urban paradise is one of the greenest and cleanest cities on earth all while along the ocean with snow-capped mountains towering in the distance.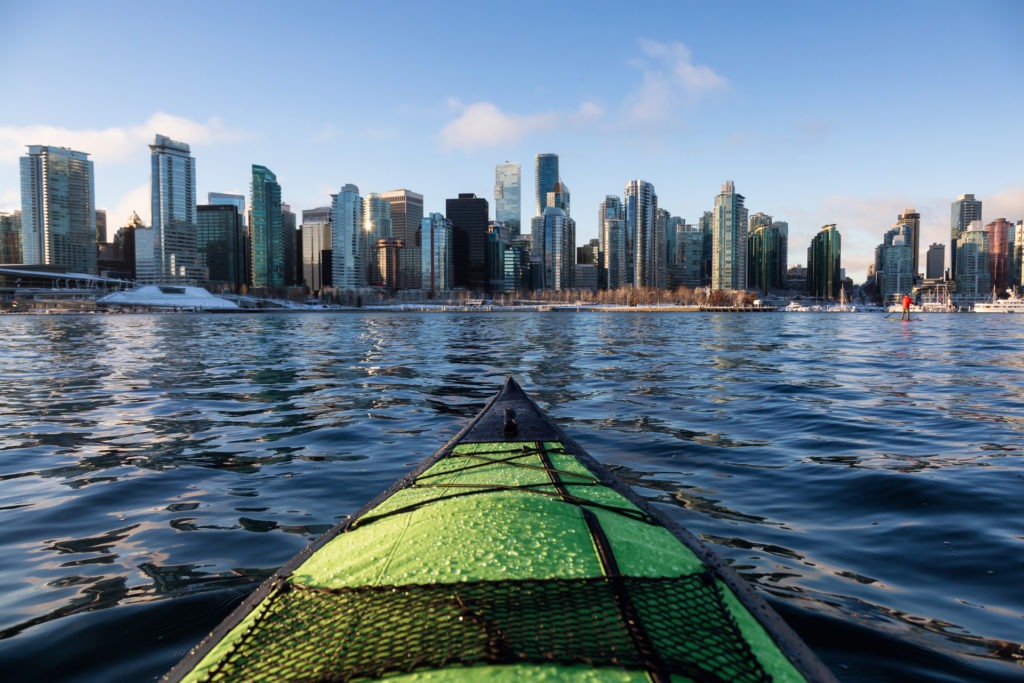 Vancouver has plenty to do for everyone especially if you love the outdoors. If not the adventurer then it is also a great spot for shopping, beaches, sailing, nightlife, site-seeing and more.
It is also a great walking city that is extremely safe and clean so if you are staying downtown just go for a walk, rent a bike or go for a run and explore the incredibly diverse and exciting city. Vancouver also has some of the most unique and beautiful beaches with the mountain and city vistas as a backdrop.
So what are the best things to do in Vancouver? Here below is a list of everything to do in Vancouver, Canada with tips and other fun ideas for a great vacation to vancouver.
1. Stanley Park

This beautiful 1,000 acre park is one of its kind. Stanley Park is a giant urban oasis coming in at 15% larger than Central Park. With an aquarium, towering trees, walking trails, restaurants, the infamous sea-wall and more it is a must-see when visiting Vancouver.
I would recommend renting bikes and going for a relaxing trek around this amazing area. If you are a runner than going for a jog around the sea-wall is the best idea for your trip.
2. Trip To Whistler And Sea-To-Sky highway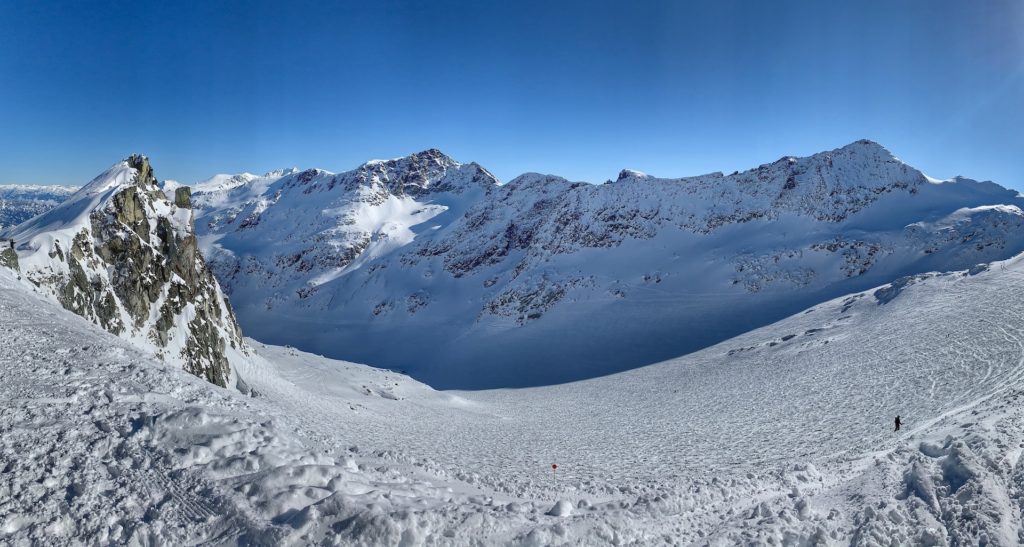 Just 1.5 hours from downtown Vancouver you can see one of the world's best ski resorts via one of the world's most beautiful drives. For a better breakdown of the top things to do in Whistler click here.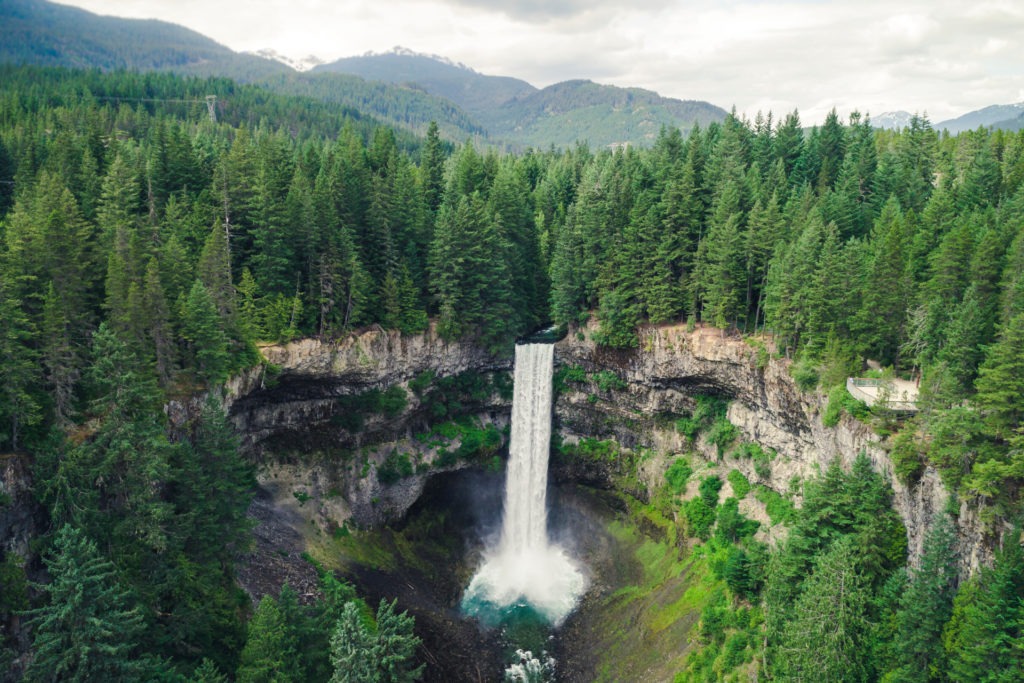 Even if it isn't ski season Whistler is worth the trip for hikes, drinks, scenery and more. I would recommend even staying half your trip up at Whistler to take in a plethora of activities during all seasons of the year.
3. Lynn Canyon > Capilano Suspension Bridge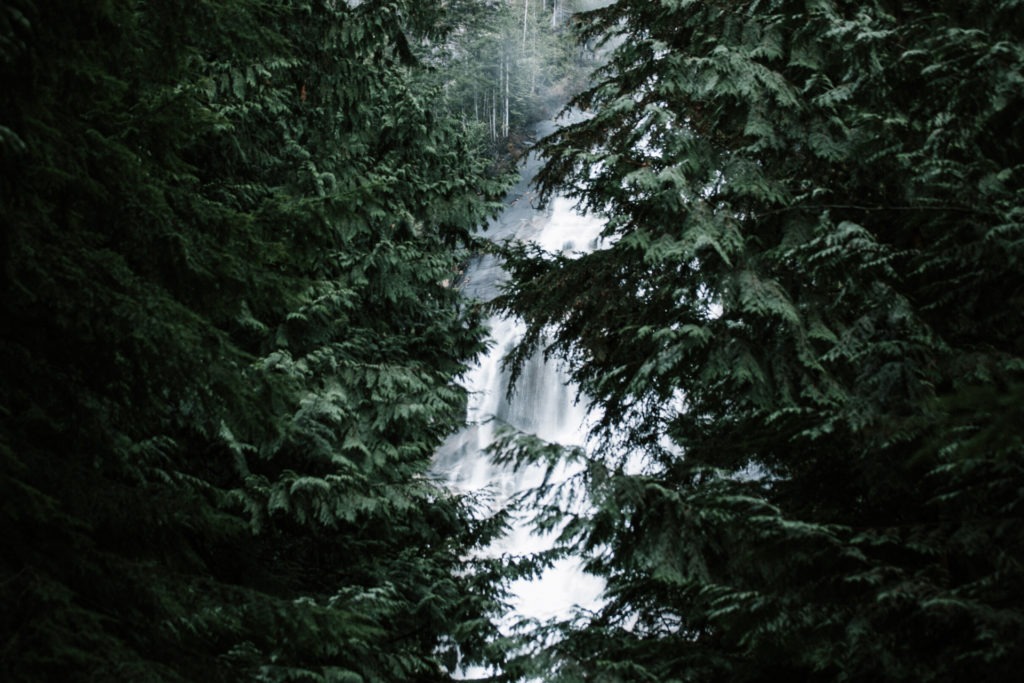 I am going to say what no other website does and that is to go to Lynn Canyon before Capilano Suspension Bridge. I know, blasphemous right?
I think it offers more to do, is less busy, equally or more beautiful and not to mention it is free! Lynn Canyon also has significantly less tourist busses; waterfalls you can walk to; trails for hiking; swimming holes, cliff jumping (frowned upon) and a nice suspension bridge as well.
If you're a tourist another great plus is that saying you went to Lynn Canyon as it's "a bit more of a local hidden gem" feeling like you did something and know something that others don't. If you are looking for a serious hike or a simple hike this is a great spot for you.
4. Kitsilano Beach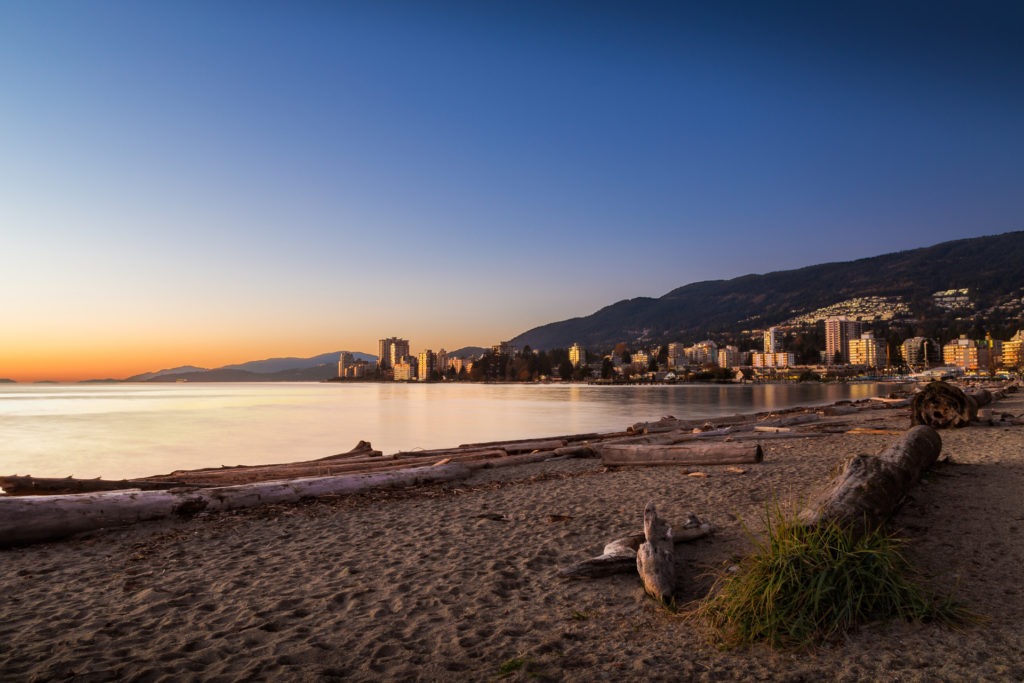 A beach in Canada? Sounds crazy right? In fact for 3-4 months Kitsilano beach is as good as any beach you will ever come across. This is a spot for all ages to take a dip in the ocean while having one of the best views of downtown Vancouver and the surrounding mountains.
You can get here from downtown in 5 minutes with a cab or even make it more fun with a bike ride over there. While there make sure to stop in the pillar beach bar The Local and get their signature Caesar drink.
5. Grouse Grind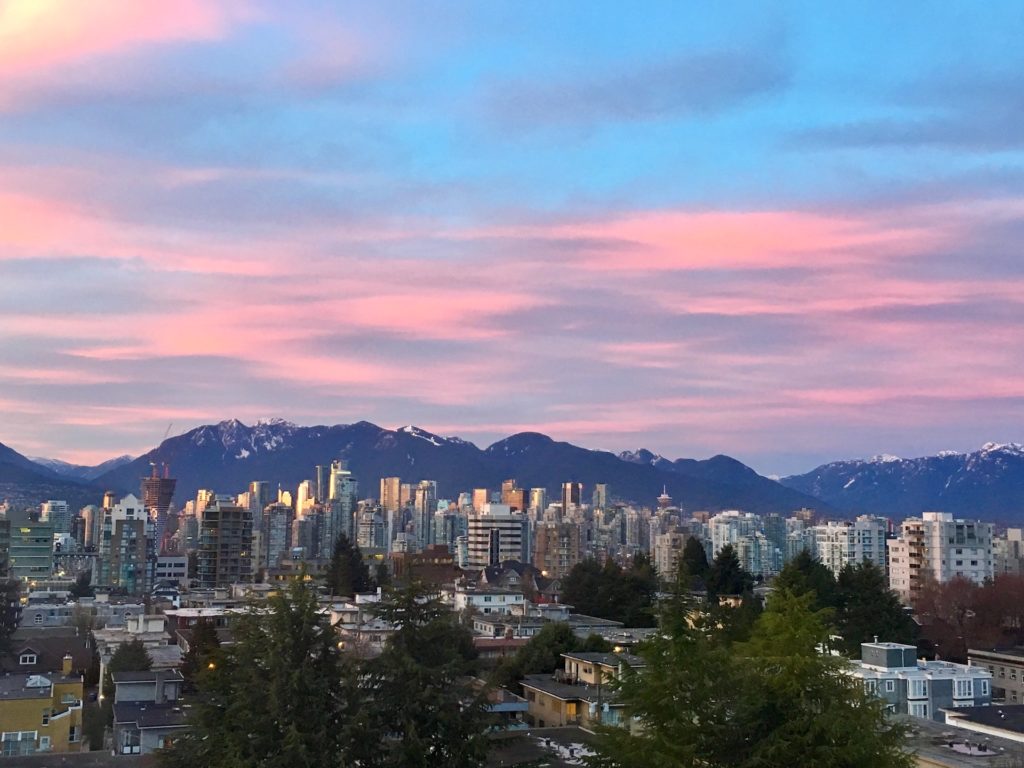 By now you may be tired of me telling you to exercise on vacation or this is your favorite blog on earth because of it. This hike can be done by everyone but it is not easy whatsoever so be warned.
With that said, you are rewarded at the end with amazing views, bears within a conservation center and even a bar and restaurant at the top! More good news is if you are not that active or don't want to hike back down there is a Gondola to get you there.
The Grouse Grind is a 5.8km (3.6 mi) round trip gaining 853m (2,800 ft). You can even officially time yourself with a Grind Timer Card where your name and time will appear on a monitor at the top.
https://www.grousemountain.com/grousegrind
6. Get Out On the Water

Being right on the ocean and surrounded by lakes Vancouver has a ton to do for people wanting to get out on the water.
Fishing, whale watching, kayaking in deep cove, sailing trips or getting to the stunning sunshine coast island are just a few of the options to explore the area and see even more of its beauty. There are also hundreds of lakes and rivers in the area so get excited if water activities are your thing.
7. Capilano Suspension Bridge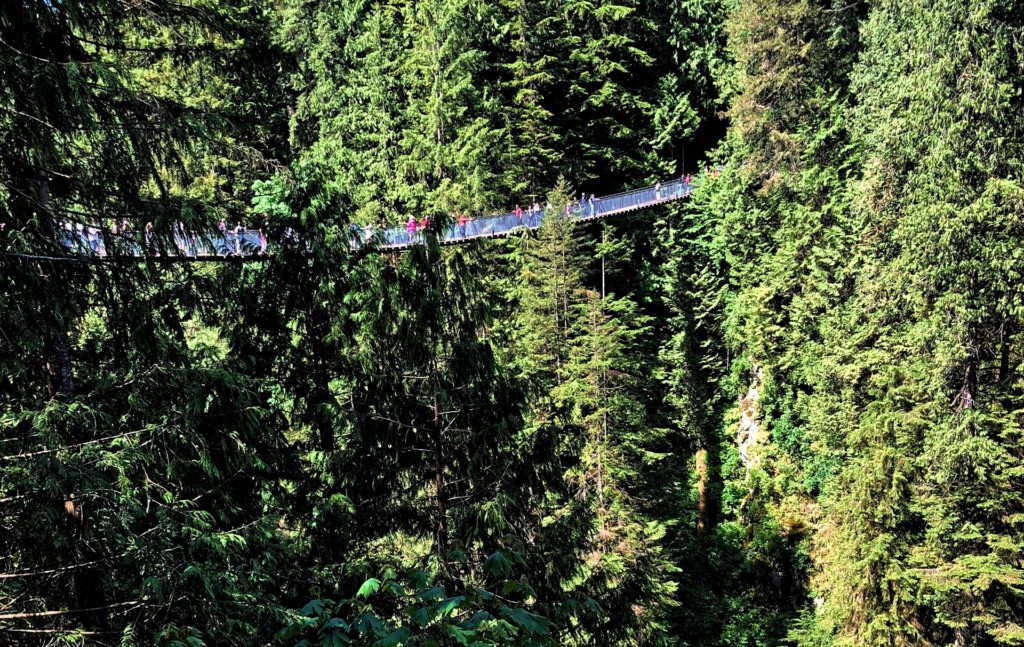 The award winning bridge is definitely a unique and amazing site to see as you are crossing a swaying bridge 70m (230 ft) above the pretty Capilano river.
This tourist hot spot allows you to not only cross the bridge but also do a tree-walk through the rainforest, do the cliff-walk as well as learn about the areas culture and history along the way.
Do note this is a very popular and touristy area so try to avoid peak times if you can and it comes with a price tag of $50+ per adult.
8. Granville Island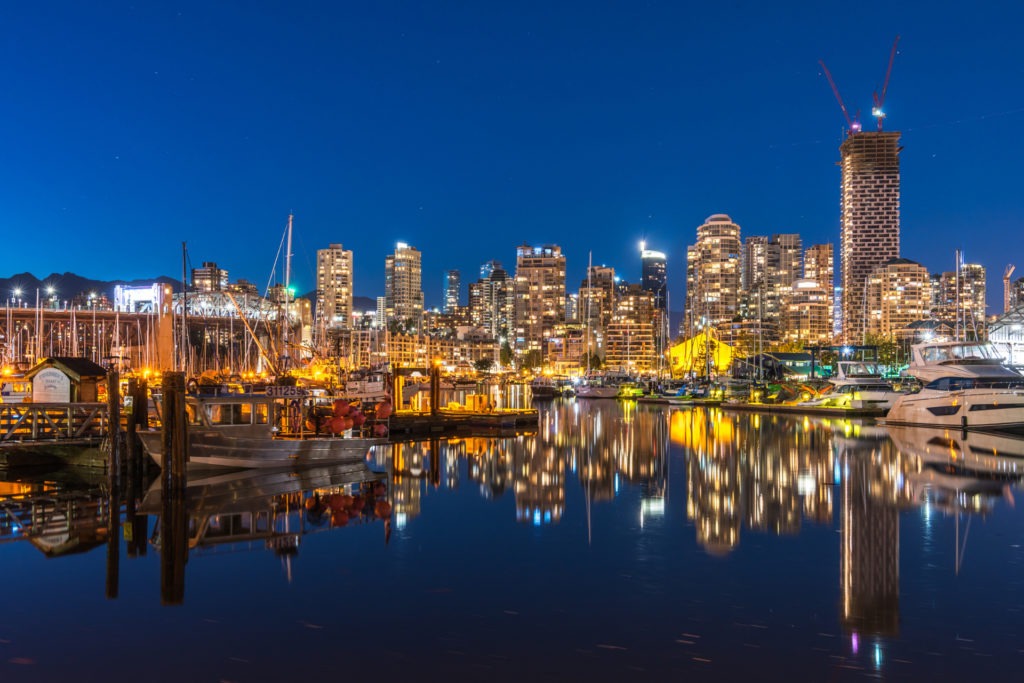 Home to the best open air market in Canada and maybe even North America. Granville Island is a great spot to meander around through the market, stop into trendy restaurants and cafes or just people watch at this quaint perfect spot.
9. Day & Nightlife – Granville St & Yaletown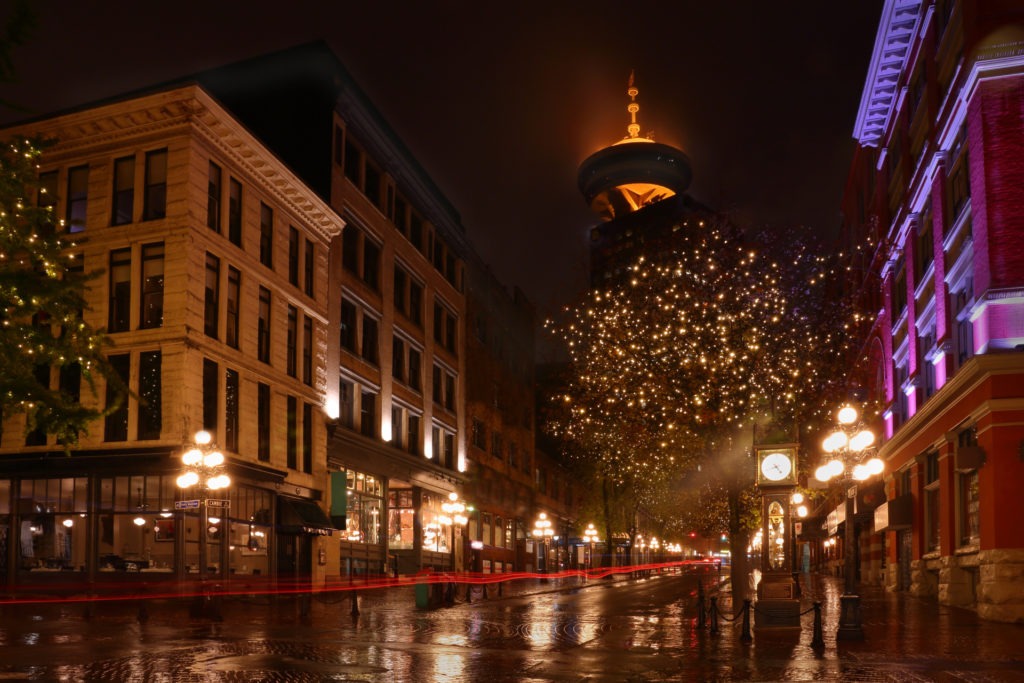 If you are in town to get drinks then you already know that not many cultures can drink like Canadians… aside from maybe Aussies or the Irish.
Vancouver offers options for every type of drinker whether you want upscale martinis with a view, a soccer pub, relaxed drinks overlooking the water or to get blacked-out at clubs on Granville Street or Bars in Yaletown. A nice blend of everything is in Yaletown, where for a view and chill drinks checkout English Bay and Granville island.
10. Robson Street Shopping
Robson Street is kind of like Canada's Rodeo Drive with the highest end brand stores to gift shops with souvenirs and trinkets to bring home from your trip.
It is a great place to go for a stroll, do some window shopping and grab lunch. Even if you are not a huge shopper it's a cool spot to checkout for an hour.
11. Eat

Vancouver is a foodie paradise with some of North America's best seafood, asian food as well as some french Canadian flair. With 44% of Vancouver residents being of Asian heritage you are sure to find some of the best Asian food you will have on the continent.
Being on the water and surrounded by rivers and lakes it also allows for the freshest fish and seafood you might ever have. On to top of that I suggest having a different type of crepe every single morning
12. Richmond Night market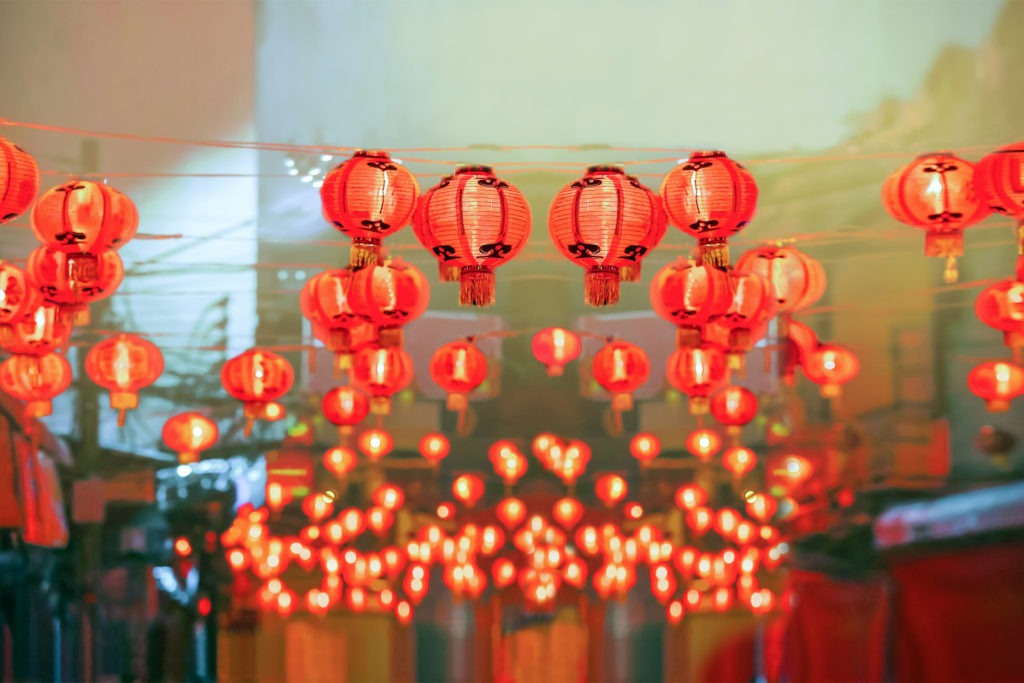 I would recommend this over Granville Island to certain groups of friends as it has such an amazing feel like you are literally transported to an Asian street market or festival.
This is a great spot for shopping, culture and a foodie paradise. If you want a little more culture to your trip then skip spending too much time at Granville Island and come here.
13. English Bay & Sunset Beach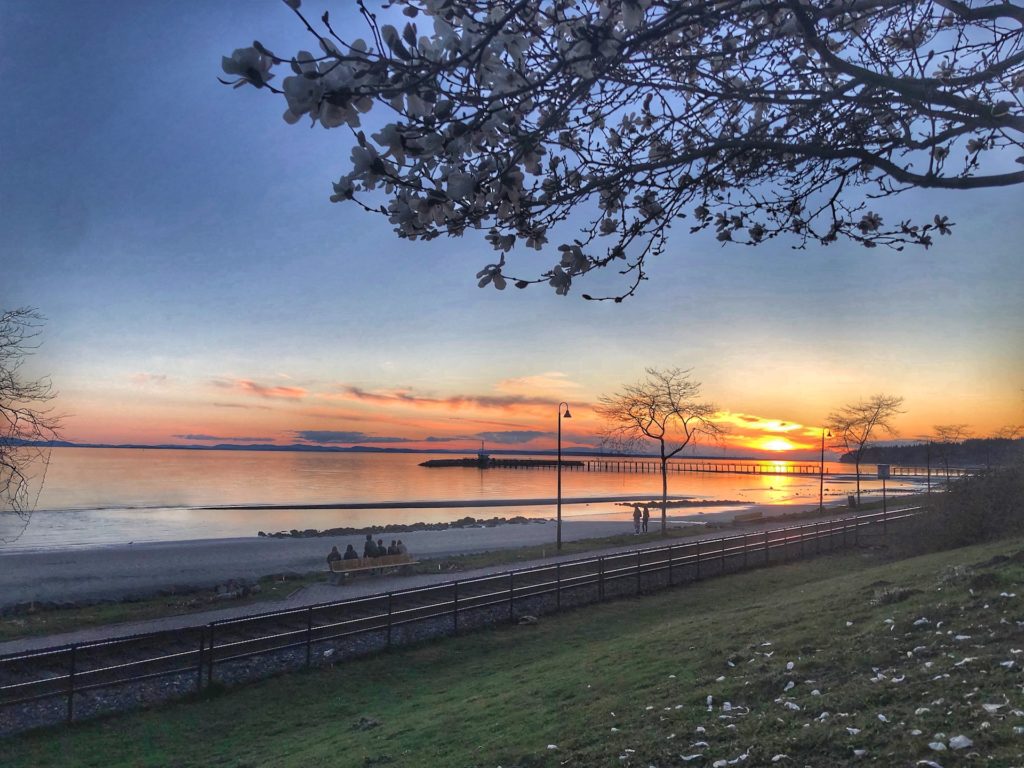 English Bay has the best sunset view in the city making it a great place for dinner or drinks. Sunset Beach is also one of Vancouver's gorgeous beaches to take in on your trip.
14. Spanish Banks Beach

It's a toss-up between Sunset Beach and Spanish Banks depending what you are looking for. The great thing about Spanish Banks is it is about 12km (8mi) from downtown Vancouver. This makes it a lot more quiet, relaxing and has an incredible view of downtown and the surrounding mountains.
It is a huge beach with volleyball courts, running/walking/biking paths and a famous beach soccer tournament that was won by infamous C-Murda & The Rdogs.
15. Chinatown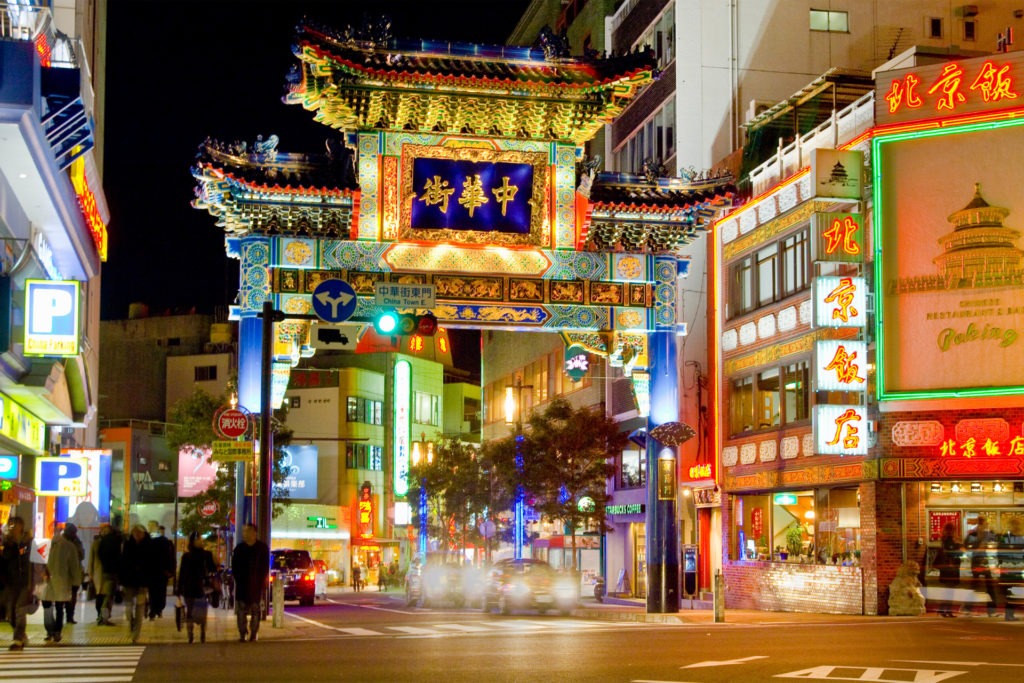 A nice little walk through Chinatown is definitely worth visiting with all of the shops, unique food and of course authentic food since 20% of Van's population is from China.
16. PNE
Vancouver's version of state fair is a great spot for families or the child in you to ride rides, see concerts and eat fair food.
There is often amazing concerts and events here as well so be sure to check the schedule for your trip. https://www.pne.ca/
17. Hockey night in Canada

If you have never seen hockey game then this could be higher on the list as it's always great to see a countries national sport and their fans.
This would be higher on the list but most of the USA has access to hockey and it probably isn't nearly as expensive of a ticket as the ones here in Vancouver.