Everyone who has never been as to make a choice. Where do you go when you visit Quintana Roo? Do you make your hub Cancun, Tulum or Playa Del Carmen? It is a nerve-racking and anxiety ridden decision as you want to do it all and make sure you have the best vacation since you may only get 1 a year or every two years if that!

It really comes down to what you are looking for in your vacation but I think in the end it comes down to two choices. While there are the three main options you can of course go to many other places in the area such as Holbox, Playa Mujeres or Cozumel.
If you have been to the area before then definitely try something new like Holbox up north to get away from the crowds. You can go to Playa Mujeres or Cozumel as well but I suggest just doing those on day trips vs. being stuck on the busy islands for your trip and unable to see some of the amazing things the mainland has to offer.
I really suggest staying on the mainland as there is so much culture, history, activities and amazing things to do as you will see here or on this list: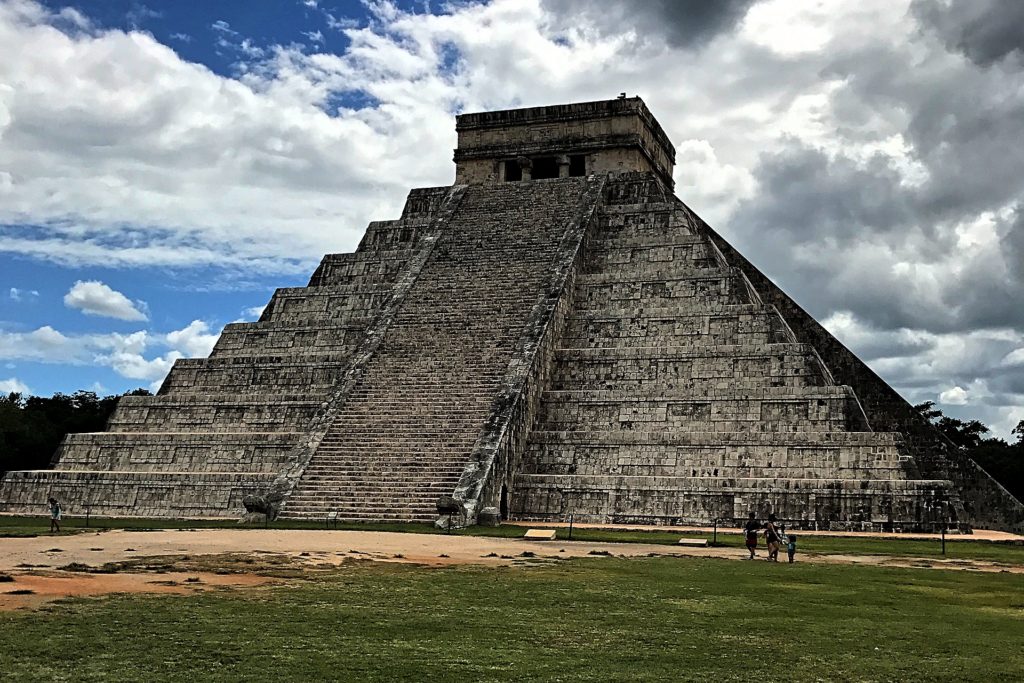 Playa Del Carmen

Before I say don't choose Playa Del Carmen out of the main three options, I really love Playa Del Carmen. There is so much you can do there and it is a great gateway to both Cancun and Tulum since it is in between both.
You are away from the Vegas-ish lights as well of busyness of Cancun and there are more affordable comfortable hotels near the beach than Tulum. Playa is close to Cenotes, similar distance to Chichen Itza and has the amazing shopping and entertainment district of 5th avenue.
Playa has a bevy of nice hotels and truly is just as good of a place to vacation as Tulum or Cancun if it's what you like or if you have been to Tulum or Cancun already.

I am definitely not saying don't go or stay in Playa Del Carmen, I would just choose Cancun or Tulum, pending your taste, over PDC. However, if you want something in the the middle of both or you have a great hotel rate then PDC is a good spot… I just suggest Tulum or Cancun over it. Why you ask? Well let me get there.
Cancun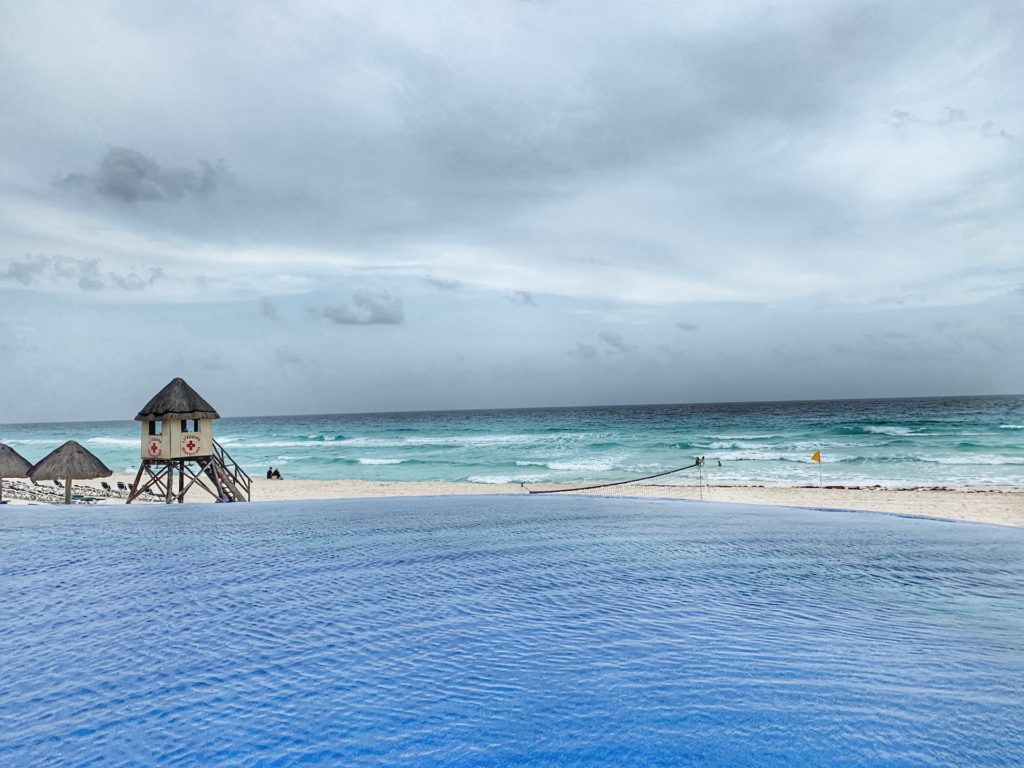 Cancun is underrated… if that's possible. I say that as it is painted with a brush for being for kids on Spring Break or known for the strip of bright lights and street hagglers with elements of Las Vegas. It is true it is extremely busy and a far cry from a quaint getaway to Mexico.
With all of that said Cancun has its place and its own charm. The beaches in Cancun far and away are better than those in Playa or Tulum. They are significantly wider and nicer sand and prettier water in many places.

There are a vast amount of nice hotels as well if you want to be in Mexico but have the comforts of 4+ star hotels. There are a ton of nice places to eat with all of the American fine-dining chains and you will always be comfortable if that's what you seek.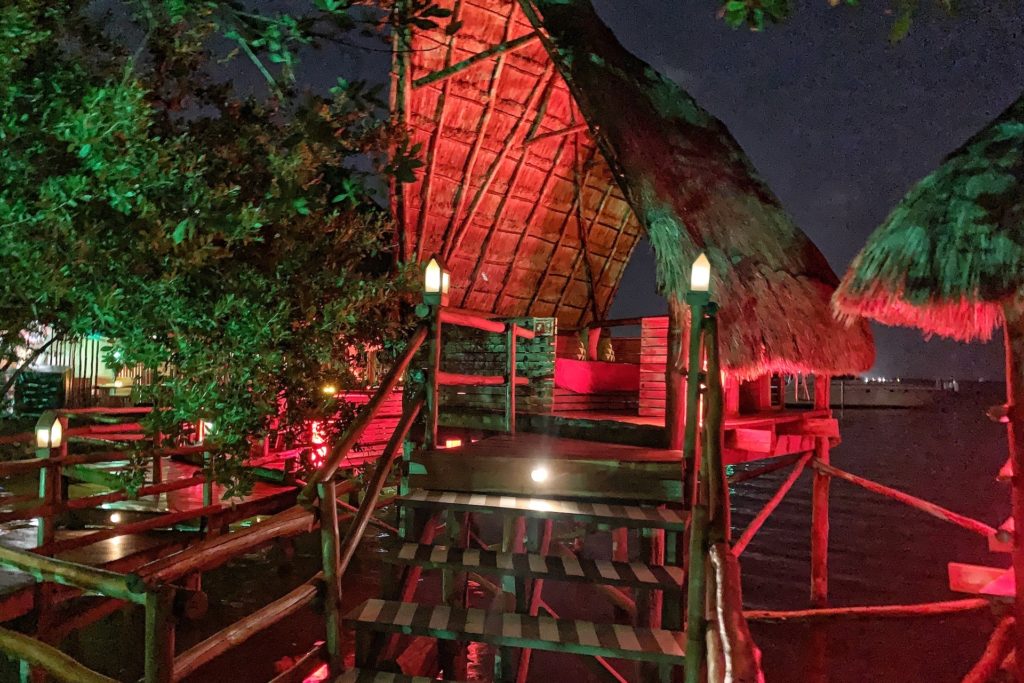 Now as you may know if you read this site that this is the opposite of why I say to travel… and it's true. However, if comfort and a taste of Mexico is what you want then Cancun is a great spot. You can also test your limits and go to some more uncomfortable places in Cancun for a taste of the authentic like Parquet De La Palapas.
There is plenty of shopping to do, shows to see and unique sites you won't see anywhere else. Did you know there are thousands of crocodiles in the lagoon!? There are $1 tacos, cheep drinks and you can find all the knock-off designer shopping you need. Cancun also is a perfect spot to launch all of your excursions. Whether it is swimming with whale sharks, a trip to Chichen Itza or whisking away to the islands.

Overall I say if you want comfort or safety as you dip your toe into Mexico than Cancun is a great place to start! You will never be bored and if you are then there are a plethora of water or land excursions to show you some things you have never seen!
Tulum

Tulum is a place like none other in Mexico or anywhere in North America. Imagine 50% Mexico and 50% Bali. Tulum epitomizes the word "bohemian" with its artsy feel, yoga retreats and eclectic vibe.
With that said, I don't want to scare you for while it is somewhat hipster/artsy/bohemian it is a magical place for anyone who isn't into that scene. You will find gorgeous hotels and some of the most amazing architecture, design and art through the entire area.
You truly will be in awe walking around the street that runs along the beach with each restaurant and hotel offering its own unique look.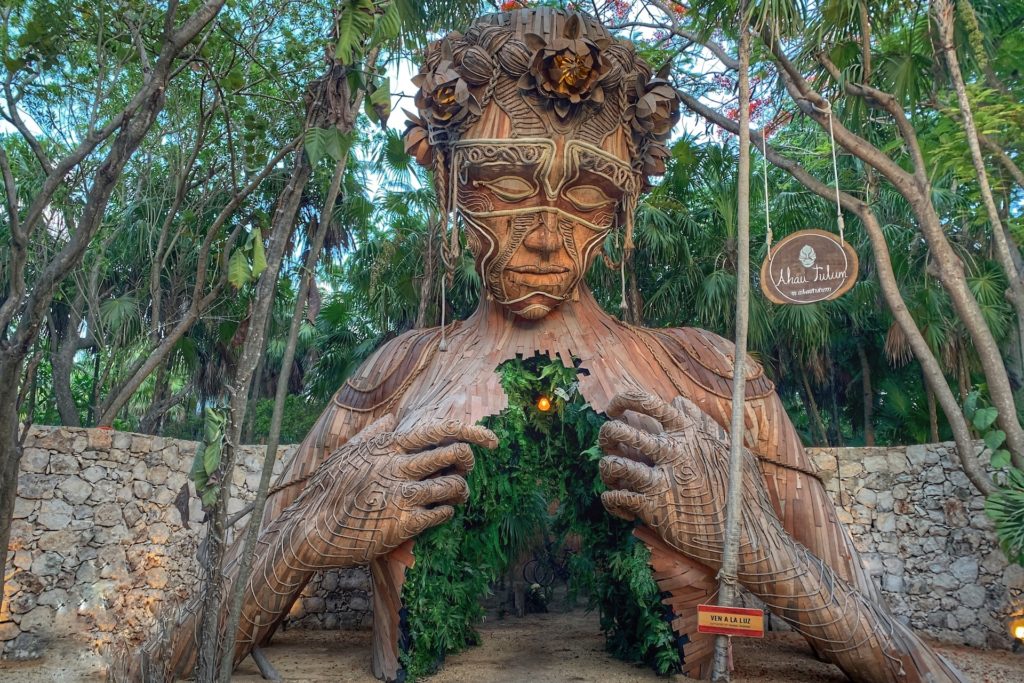 Tulum is nicely the opposite of Cancun. Tulum is a place where there are areas without cell service, biking is the best method to getting around and where everything is slower, quieter as well as more peaceful. The best thing to do in Tulum is just walk, drink, eat and see the sites… if that doesn't say vacation than I don't know what to tell you.
Tulum is also in the heart of all the cenotes in Quintana Roo. As you may know I love cenotes per my 5 Amazing Centotes Article. On top of that Tulum offers two ruins nearby in the Tulum Ruins and Coba. Tulum is also much more in the jungle than Cancun or PDC, which gives you a chance to have some amazing views or hotel locations.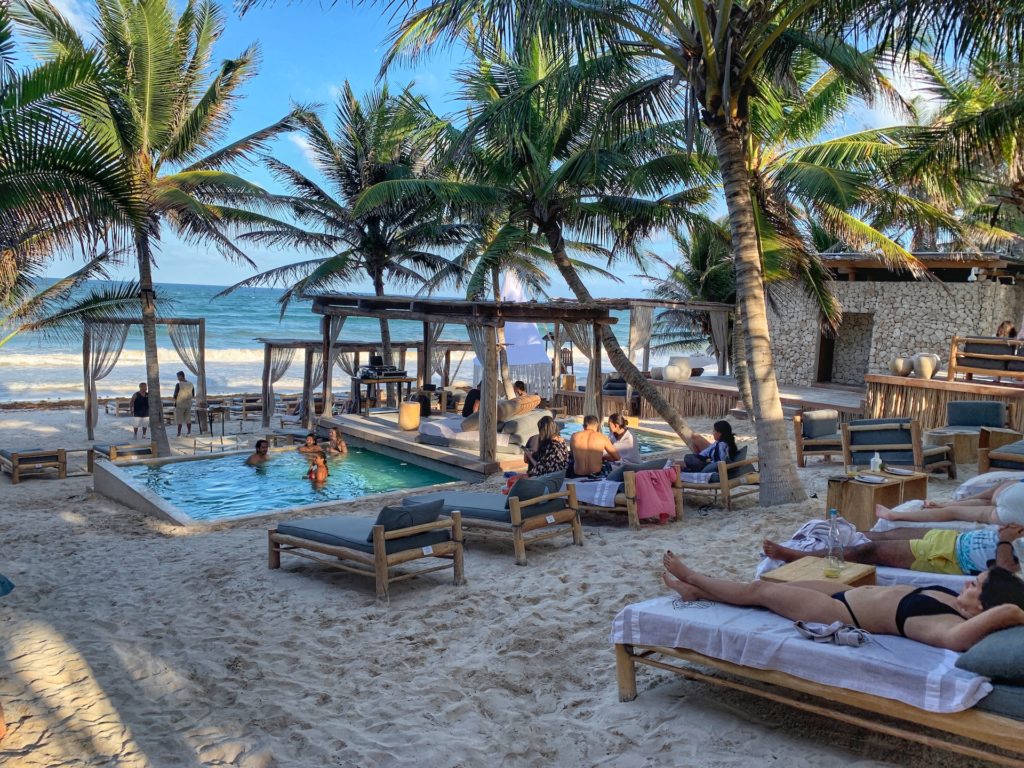 Conclusion
I say Tulum or Cancun as they are the two extremes and a place you will see things you won't see back home. If you have time I would definitely split time between both Cancun and Tulum. As mentioned Playa Del Carmen is nice as well but I think Tulum or Cancun offer more depending what you are in the mood for as well as they offer more excursions or activities that are centric to each location.

What do you think? Where is your favorite place in Quintana Roo? Let me know in the comments for version 2.0!