What are the best things to do in Whistler? Where should you go in Whistler, when should you go and what must you see on maybe your one trip to one of the most beautiful places on earth!
Everyone wants to go to Whistler as it is one of the best winter places to go in the world. With that said, everyone should because it is the best and biggest winter sports area in North America.
Whistler is the more beautiful Canadian version of Aspen or Vail surrounded by lakes, waterfalls, hiking trails and world class views. When you are visiting this winter mecca there are a few things you have to do and cannot miss!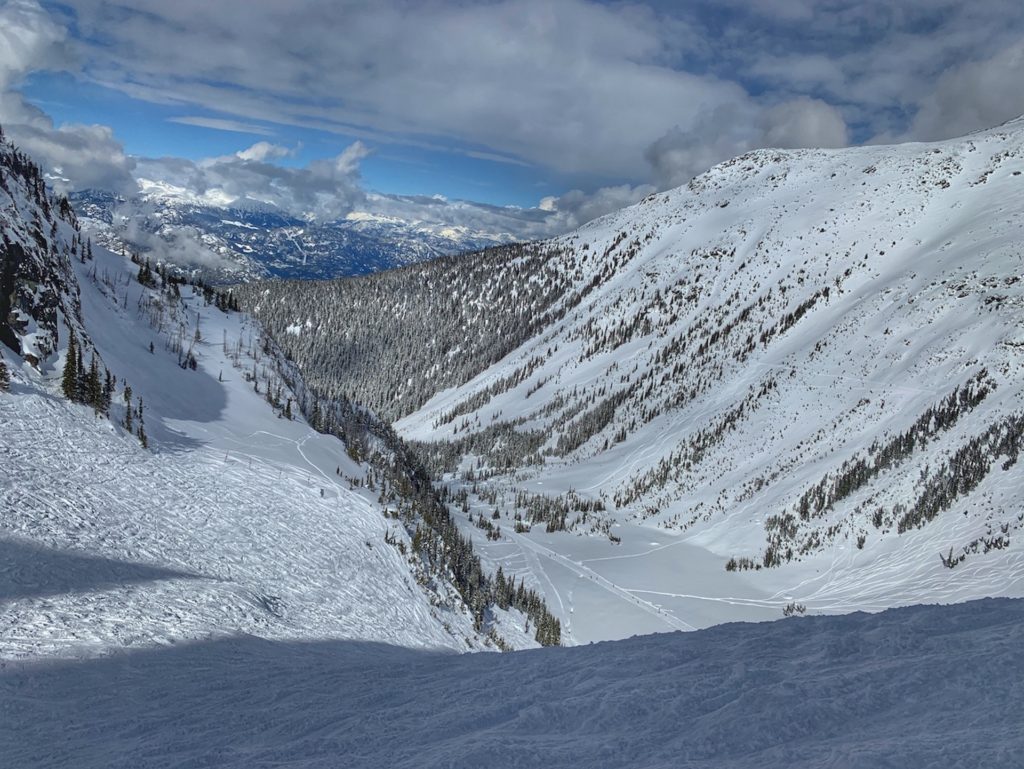 What's more is on the way to Whistler you can spend a couple days in Vancouver soaking in one of the most beautiful cities in the world. One trip and you can be checking two world-renowned places off your bucket list.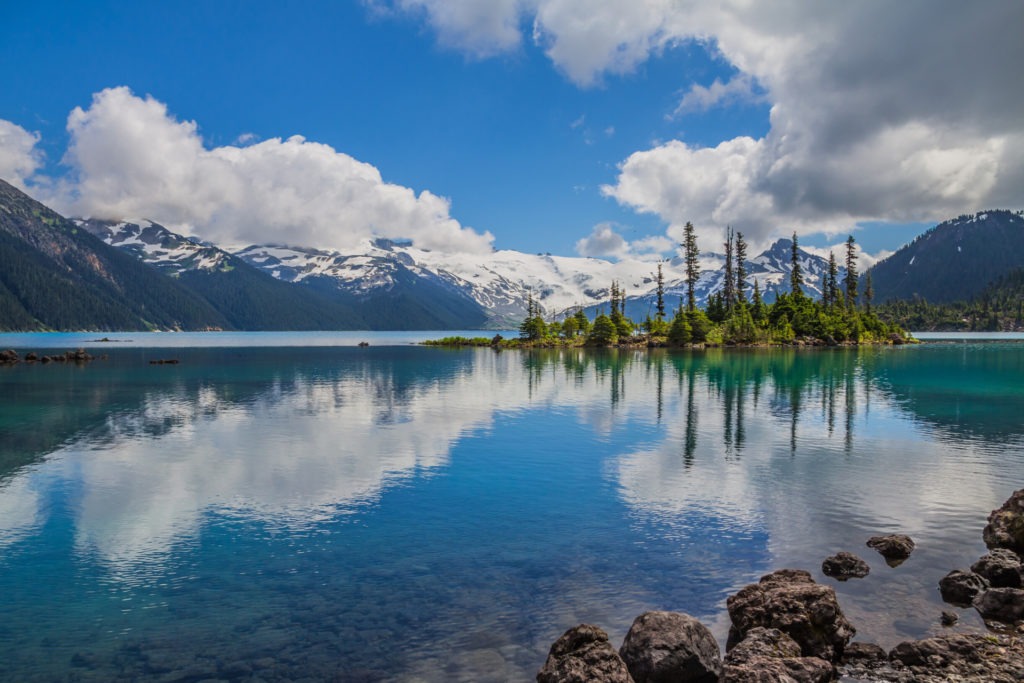 There is so much to do in Whistler for families, the adrenaline junkie or just a romantic getaway with someone special. I'm not even going to list "ski Whistler Blackcomb" like everyone else because if you need Google to know to ski or snowboard there then I don't know what to tell you. If you are looking for top things to do in Vancouver click here.
Extreme Sports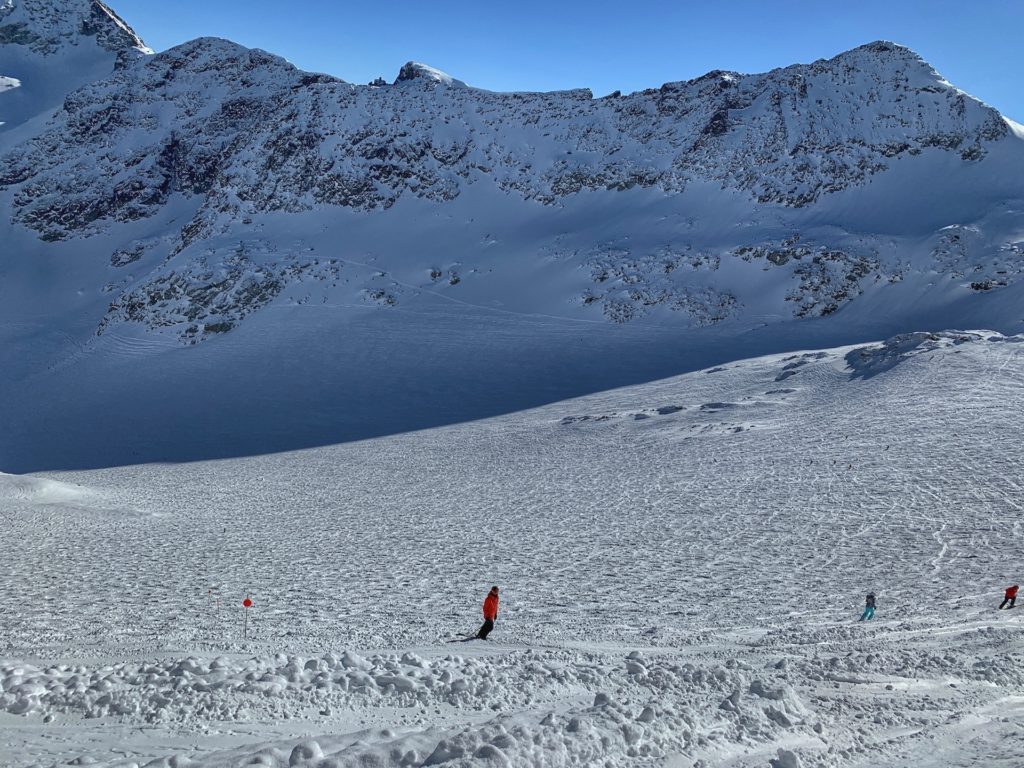 Whistler is an adventure-hound's paradise in the winter and the summer. With some of the best ski runs in the world, incredible bowls, snowboard park and 8,100 acres of terrain you are sure to have the best snowboard or ski vacation of your life.
If that's not enough for you then you can go down a bobsleigh/skeleton/luge track! Another year-round option is zip-lining 2,100m (7,000ft) over breathtaking mountains, forests and rivers. While not as extreme be sure to also look into backcountry snowmobiling and world class cross-country skiing or snowshoeing.

If it's the summer then the world class mountain bike park is sought out by everyone and is home to the Red Bull Joyride 2018, which is the largest slopestyle competition in the world.
Hiking & Waterfall Chasing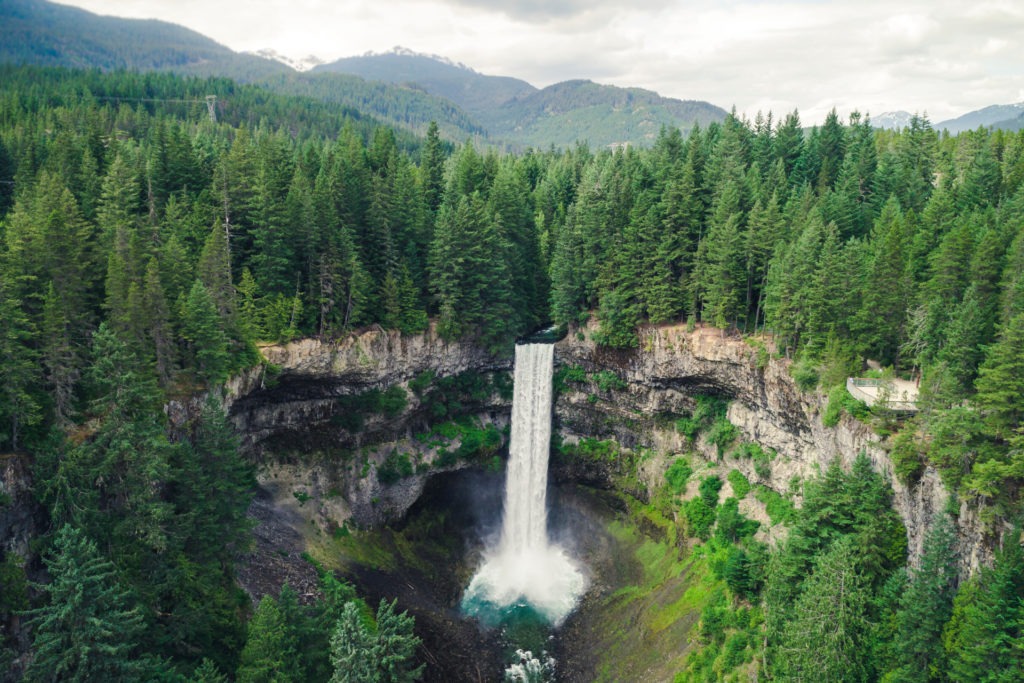 It goes without saying that the best way to see the views in the Summer are to go on a hike through the incredible wilderness. Some of the best hikes are Panorama Ridge, High Note Trail, Cirque Lake, the instagram friendly Black Tusk, the incredible colored waters of Joffre Lake or Wedgemont lake, Russet Lake and Rainbow Lake.
If it is waterfalls you seek then head to the most iconic in the area in Brandywine Falls but don't stop there and feel free to checkout Rainbow Falls and Alexander Falls, which are both in the area. Nairn Falls and Shannon Falls are a bit of a trek so maybe save those for another time since you want to stay near Whistler as much as possible if it is your only trip here.
Whistler Village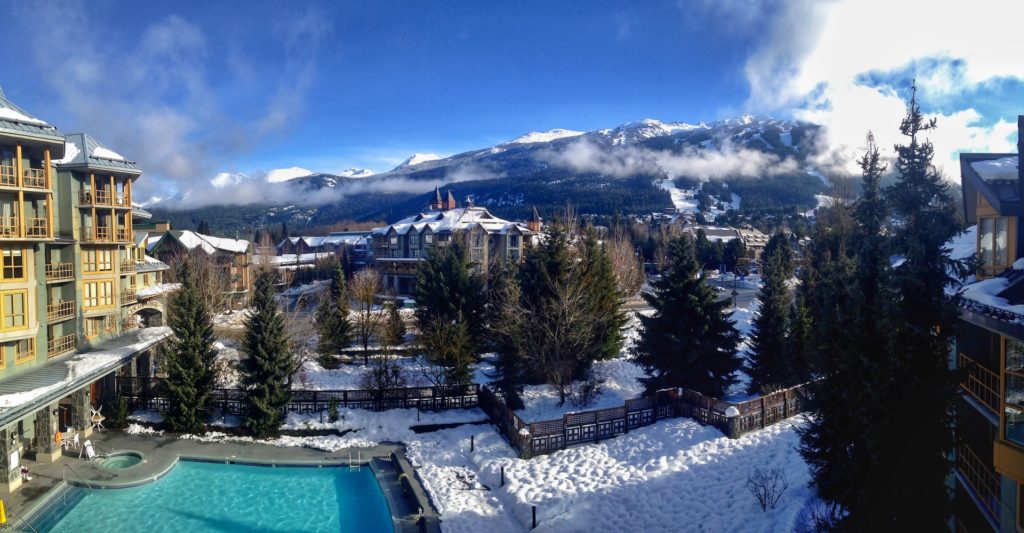 Whistler Village is the quintessential ski village paradise offering everything you want in a village. Do you want to go skating; do romantic sleigh rides; camp fires, hot tub; shopping; vodka tasting in the Belvedere Ice Room, spa; eat at numerous restaurants; art galleries and museums?
Plus don't forget the most important… the best apres ski on earth with world renowned day and nightlife for the partiers. The only issue with Whistler Village is you may come in for lunch, have a drink and never go back out again.
Whistler Olympic Park

This is an amazing park but I guess that goes without saying since it was an "Olympic facility" so don't really need my help there I guess.
Here you can tour to see multiple olympic games areas, take a selfie with the Olympic rings, shoot a biathlon rifle or even ride down the world's fastest bobsleigh, skeleton or luge track. You can go down the track solo or with a pro pilot in the winter and summer!
Lost Lake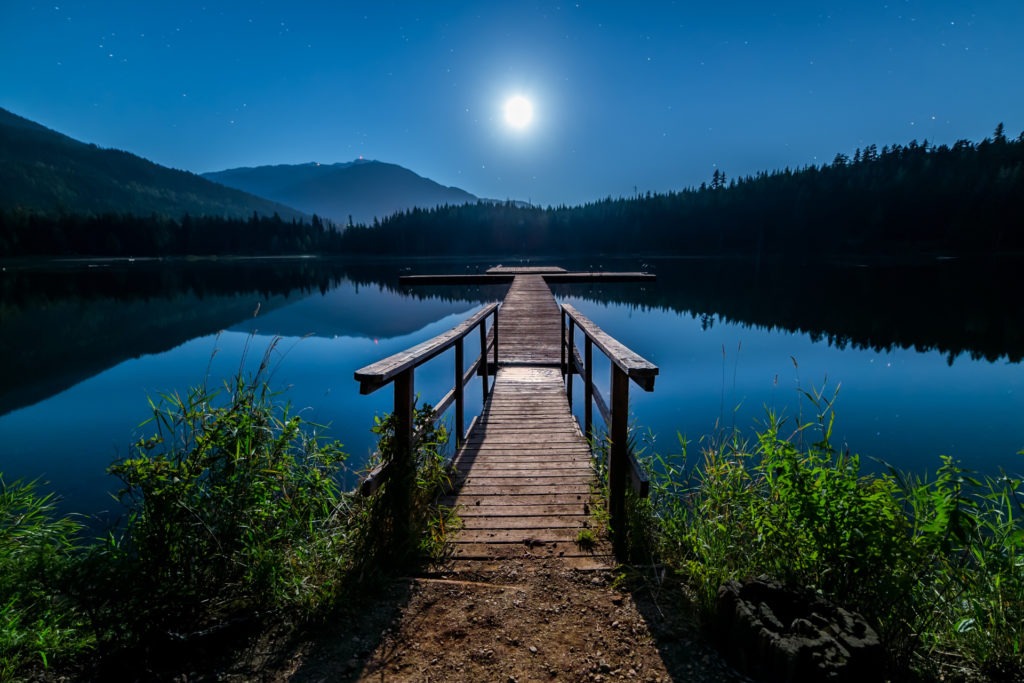 In the summer this is another little slice of paradise near Whistler. You can bike or walk here from the village and it is a great spot for swim, fishing, paddle-boarding, kayaking or even just a drink and a tan. Definitely a nice little trip for a few hours for some down time in the summer.
Peak 2 Peak Gondola
This is a bit of a no-brainer as it is one of the most breathtaking rides on earth with unparalleled 360-degree views of glaciers, mountains, lakes and the entire area. There are additional bonuses such as riding the glass-bottom gondola and the rooftop dining at the top.
In the summer it can also be great starting point for access to a ton of hikes. Stretching 5km (3mi) and as high as 436m (1,400ft) you will get a birds eye view of this incredible landscape.
The $65+ for adults is the reason it is so low on the list as hiking or snowmobiling to views seem like a better value if you're able.
Whistler Golfing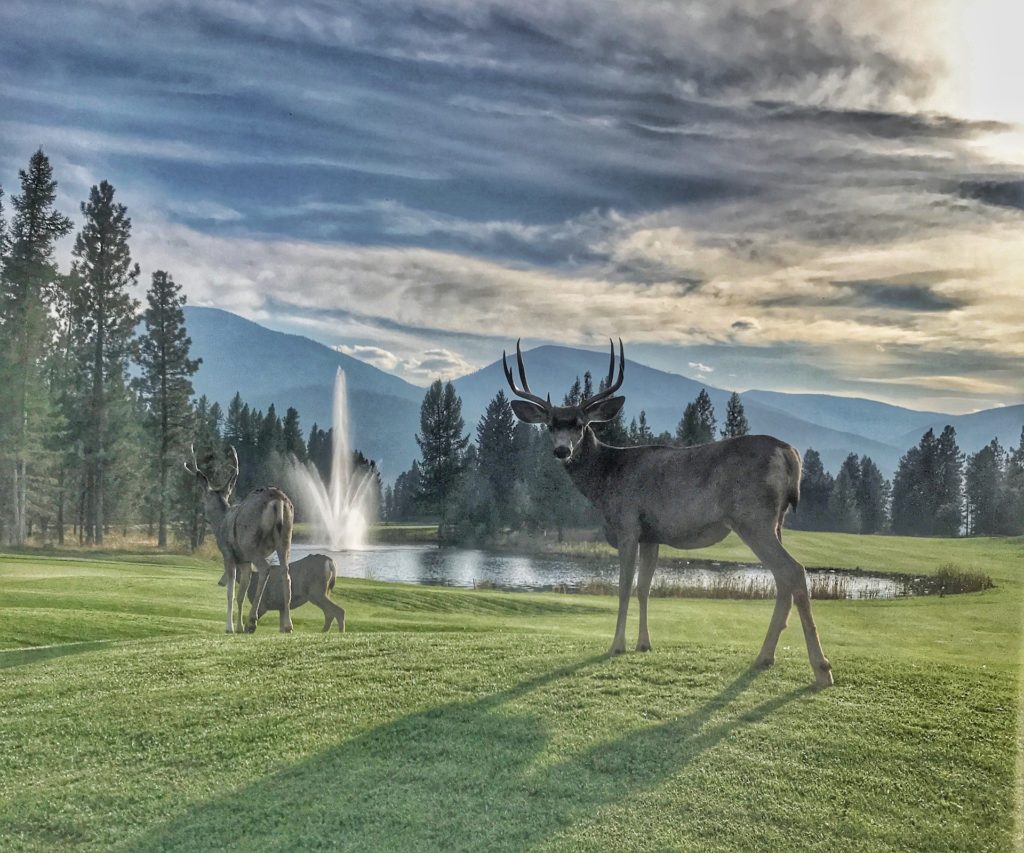 If you are a golfer or a drinker who enjoys being on the golf course then definitely grab the sticks and hit some of the most attractive golf courses on earth.
It's not often you can golf surrounded by a rainforest, towering mountains and glaciers while drinking a stronger % Canadian beer. The best rated and main golf courses are Fairmont Chateau Whistler Golf Club, Nicklaus North Golf Course, Big Sky and Whistler Golf Club.
Whistler Spas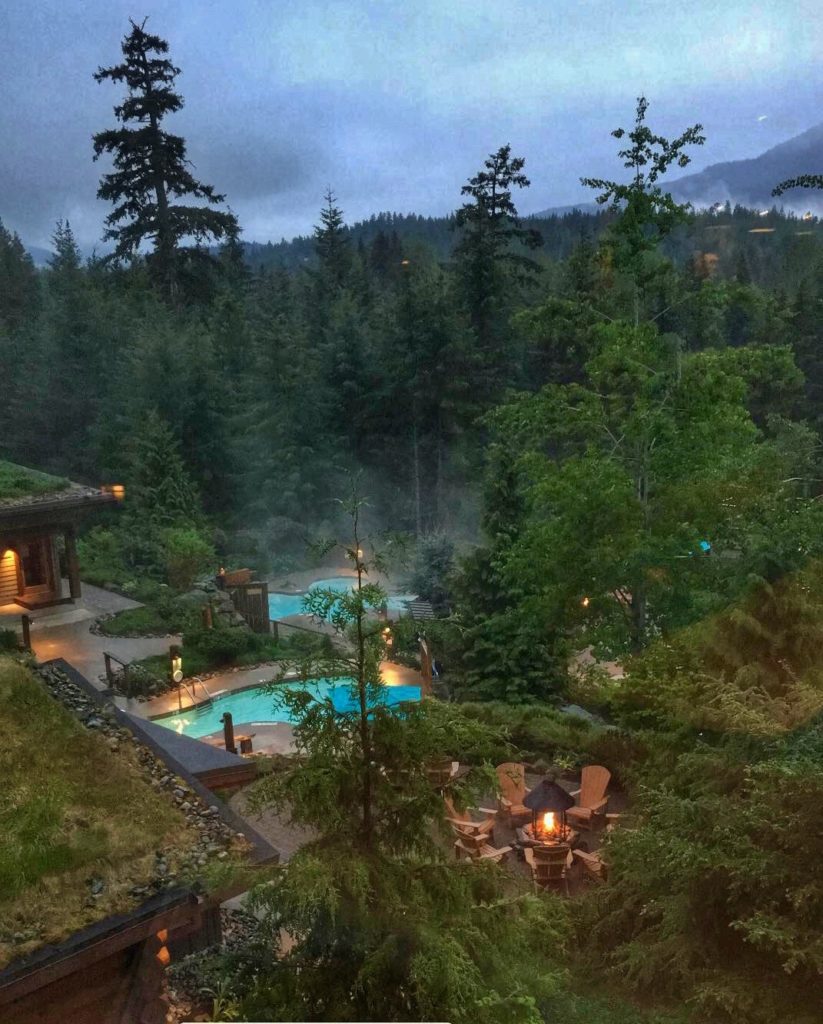 Relaxing in the thermal spas of Scandinave Spa is another bucket list item or instagram picture for all you millennials… and myself.
While Scandinave is incredible there are multiple spas in the area to be pampered and relax. Furthermore most hotels have hot tubs to sit outside with a drink and hopefully watch the snow fall surrounded by the forest in paradise.