Foam rolling is one of the best things I wish I knew about a long time ago. It is my least favorite best friend as it helps so much but hurts so good along the way. I run my body into the ground like I am 21 again however my body is not happy with me as I get OLD!  I felt like I might have to quit soccer & basketball but the foam roller and proper uses have been a life saver.
The foam roller is an athletes and anyone over 30-years-old best piece of equipment in the gym. Why is a foam roller so useful and how does a foam roller help? Overall it is one of the best tools for recovery. It can also be a great for warming up and it is is huge for soft tissue help. Be sure to match your foam roller exercises to whatever muscles you are working out or have worked out.

I was lucky enough to get physical therapy & work with the VP of athletic performance, Kyle Porter, from the prestigious Center For Athletic Performance & Physical Therapy in Scottsdale, AZ. Kyle is also the head of performance for the Team USA 6v6 Soccer Team as well as coaches Olympic Development Program soccer teams.
With Kyle's help I was able to get the best foam rolling exercises for legs as well as get some amazing tips along the way. These exercises have been incredible in my rehab from knee & hip surgeries where it feels like after any leg workout/game/run my joints and muscles are going to fall out. With that said, here are 4 great leg foam roller exercises.
HAMSTRINGS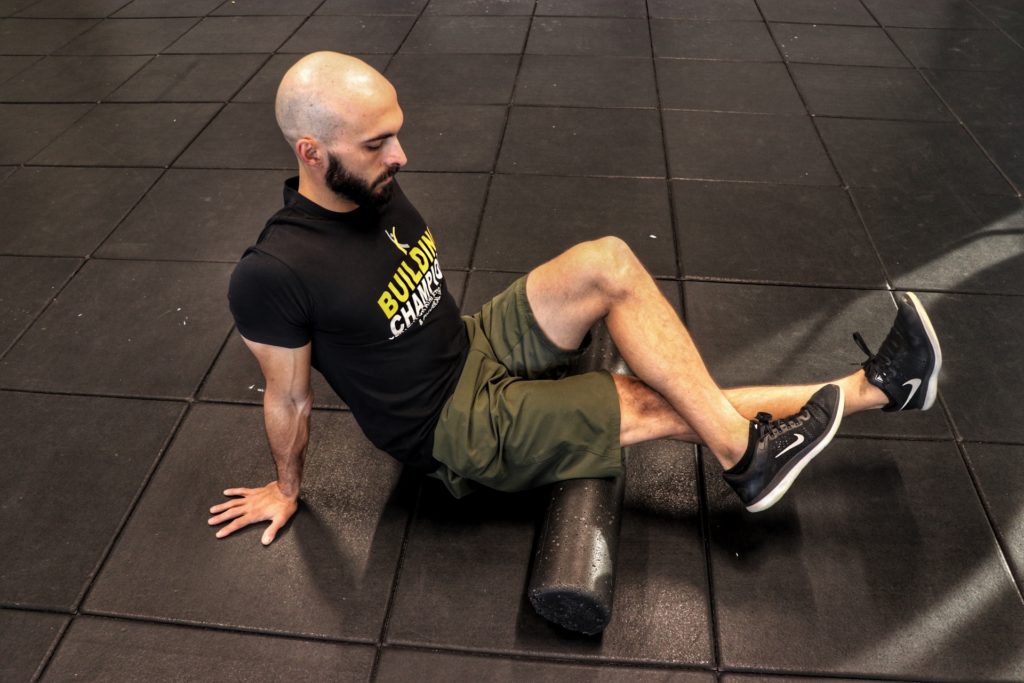 Obviously hamstrings are extremely important pieces of your legs and here are great tips for how to foam roll your hamstrings.
Put all of your weight into hamstring.
Flex quad.
Go from above knee up to glute. Do not go over back of knee.
For more intensity stack one leg on top of the other.
To hit multiple muscles in the hamstring point toe up, point toe out and point toe in.
Do 5 sets of all toe positions on each leg.
CALVES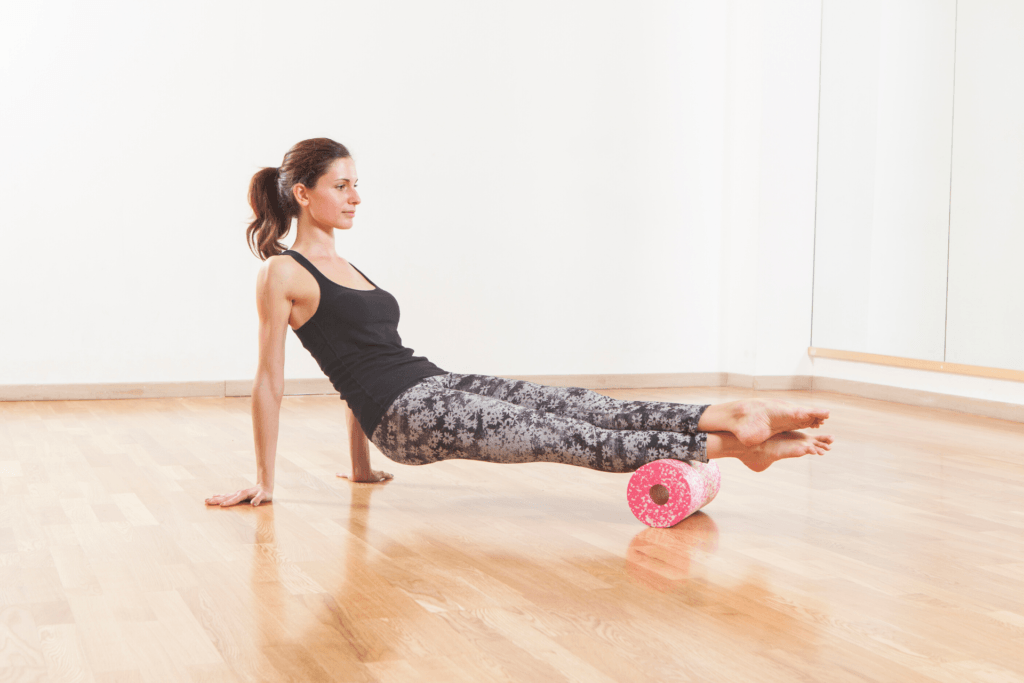 Point toes up.
Go from below knee down to achilles tendon.
Again do not go over back of knee.
Stack legs to intensify.
8-10 sets on each side.
QUADS
Hands In pushup position.
Start above knee up to hip.
Game Changer! Extra Tight Spot? Find your tight spot, pause, lift up knee and go back and forth to help release it.
8-10x on each side.
ABDUCTORS
Knee at 90 degree angle.
Keep foot in line with hip.
Rock from inside knee to groin.
Remember to breath.
8-10x on each side.

These are all perfect to help your leg recovery especially if you find your muscles or always sore and tight. These exercises have honestly been a life saver!
For a great performance center and physical therapists in the phoenix area check out The Center For Athletic Performance & Physical Therapy here.
Did you like these, did they help, do you have any favorites? Please share in the comments below.