Welcome to our expert guide on the best things to do in Rome, Italy's captivating capital that effortlessly marries ancient history with modern-day charm.
Rome, with its rich heritage, iconic landmarks, and vibrant atmosphere, offers a treasure trove of experiences for both seasoned travelers and first-time visitors.
Below I will unveil the city's top attractions, hidden gems, and cultural wonders that will ensure your time in Rome is nothing short of extraordinary.

Get ready to immerse yourself in the eternal city's enchanting blend of ancient marvels, mouthwatering cuisine, and captivating traditions.
Rome is one of the most amazing cities on earth and there are some things you absolutely have to do!
This list is different and better than most Rome bucket list articles as it is hopefully most unique, emotion evoking and best experience version of any list you will read.
This is has a few things to do in Rome that standard websites don't. This article is not going to tell you to go to the Colosseum and 5 museums (that all look the same) then call it a day.

If you need Google to tell you to go to the Colosseum then this article isn't for you.
I have two other must read articles for Rom we well on top things to do in Rome.
Here is The One Things You Absolutely Have To Do In Rome & here is a link for 17 Amazing Tips & Tricks For Rome, which are both must reads to be honest… this article one you should read but the other two are beyond helpful.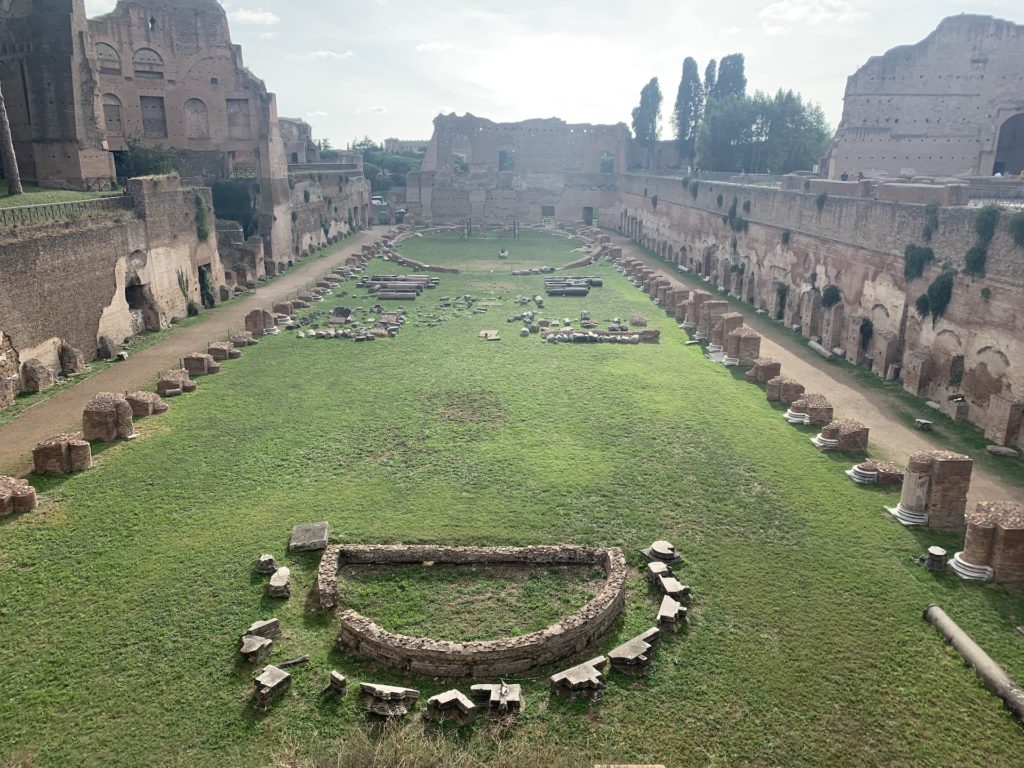 Before you ready further know that this list IS NOT for someone who wants to look at painting and rugs all day. There are like 100 museums in Rome and after you see a few paintings and small statues… you get it.
Now, there are some that set themselves apart of course but Rome has so much more than some famous paintings you wouldn't know were famous if someone didn't tell you.
Not to be a cynic as some people love art but I can only handle like 27 paintings or rugs… call me A.D.D… cause I am but… there is so much unique things to see I don't want to waste this article telling you to go to 8 museums.

One thing I want this article to do is share with you places that evoke emotions and are things you have never seen before. That is probably the reason this list is a great one for you to read over others.
This article tells you to go see things you have never experienced before and a couple of thigns that will will make the hair on your arms stand on end. If you have read my Rome articles you know I think it is one of top 3 places I have ever seen.
So much so I will repeat something I have in another Rome article about my thoughts… just in case you haven't seen it. For The Only Thing You Need To Do In Rome… check out this article which is one of my favorites I have ever written.

I can't even just call the city Romantic because it's so much more than that… it needs its own word.
A word that encompasses the movie Titanic, Catherine Zeta Jones & the most expensive bottle of champagne drank by little Cupids pouring it on you as you make sweet love & fight a gladiator simultaneously to the sounds of a harp, while hand feeding 42 puppies dog-friendly cookies at the same time but also watching Game of Thrones Season 8 Episode 5…. however, doing it all in God's name under the watchful eyes and blessings of the Pope.
All of that means Rome, that's the word I was looking for…. hopefully I didn't oversell it.
The Must-See Things in Rome: Obvious Spots But with Tips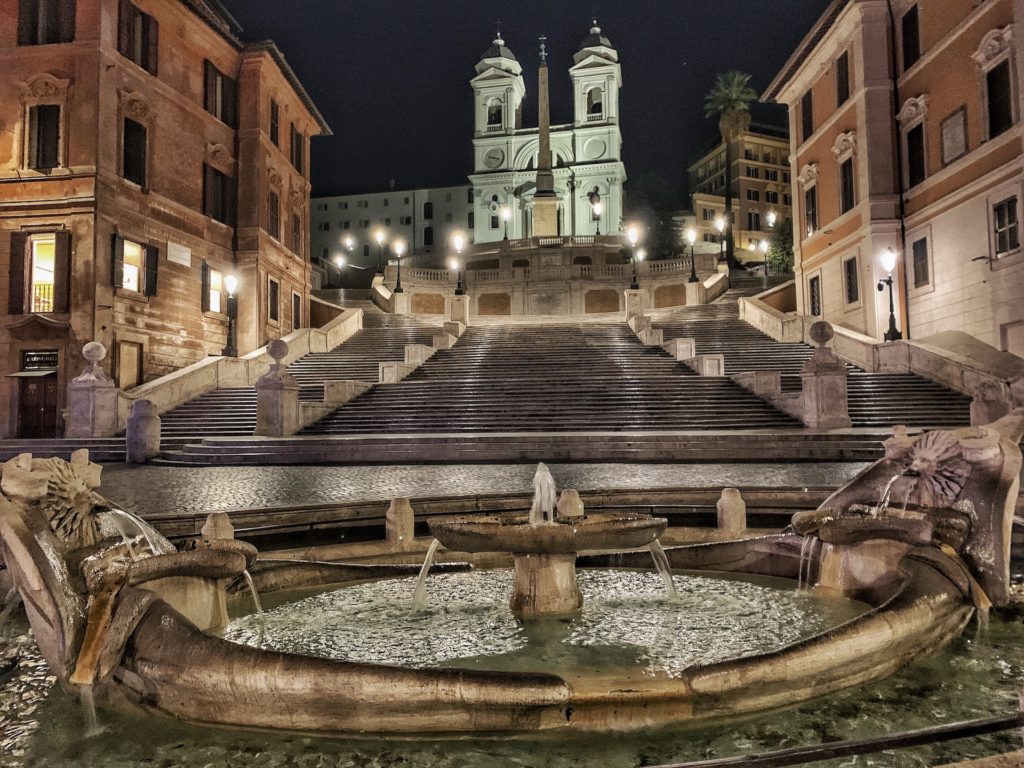 The Spanish Steps and Trevi Fountain are of course must sees, it's also nice that they are basically right next to each other! If there is one tip… it is go late at night or early in the morning the day you arrive since you might be jet lagged and time doesn't exists.
I even went after the bar closed at 2am and had both to myself! The Vatican: see my article on 17 Tips On Rome for the best tips to visiting the Vatican, they def are must read tips honestly.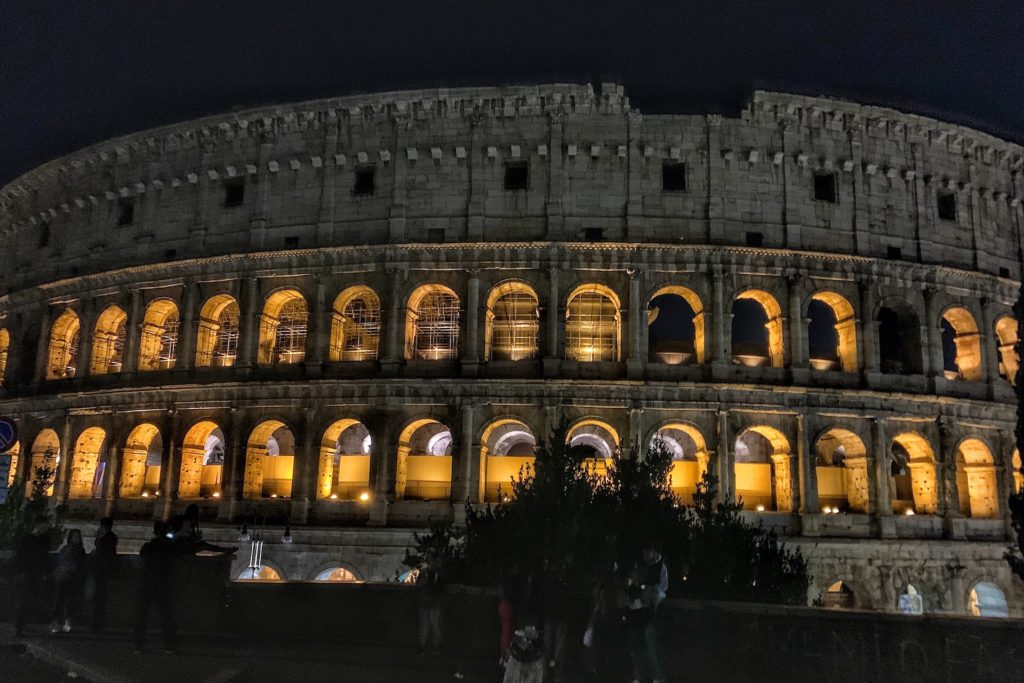 Clearly you have to see the Colosseum, Castel Sant'Angelo & Pantheon as they are absolutely stunning but I really suggest seeing them at night as well… wow. The Colosseum is also one of the New & Wonders Of The World, so check that off your list!
Visit Villa Borghese & Borghese Museum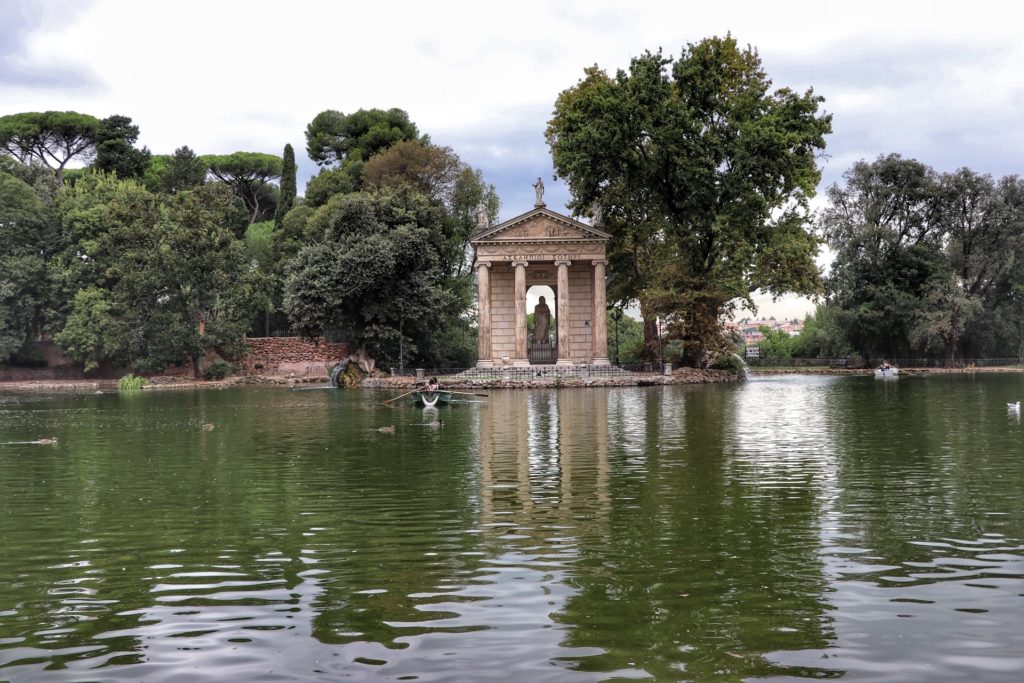 I would almost say this is similar to the Central Park of Rome. If you are with a significant other the park is a must visit as every corner is a musician playing something romantic for your picturesque stroll.
It is absolutely stunning with an option to go on romantic row-boat ride, see the museum and there is even a track if you want to exercise. It is visited by locals and tourists alike as it is the perfect place to go for a stroll on your trip.
Stroll Trastevere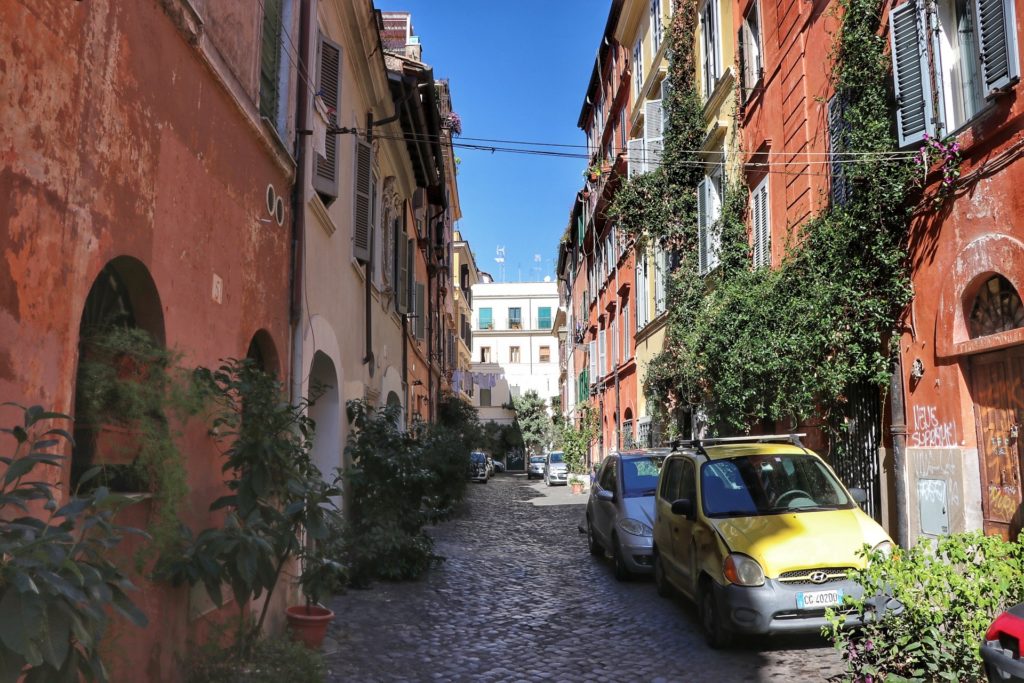 When you think of europe you think of those narrow streets with cute little balconies, laundry flowing overhead, as well as the ivy and flowers draped along the charming buildings. Well, Trastevere is that!
It isn't an enormous areas so you can just spend 2-3 hours there soaking it in and having a nice little stroll. It is a perfect place to get your camera out and soak in this authentic and beautiful neighborhood.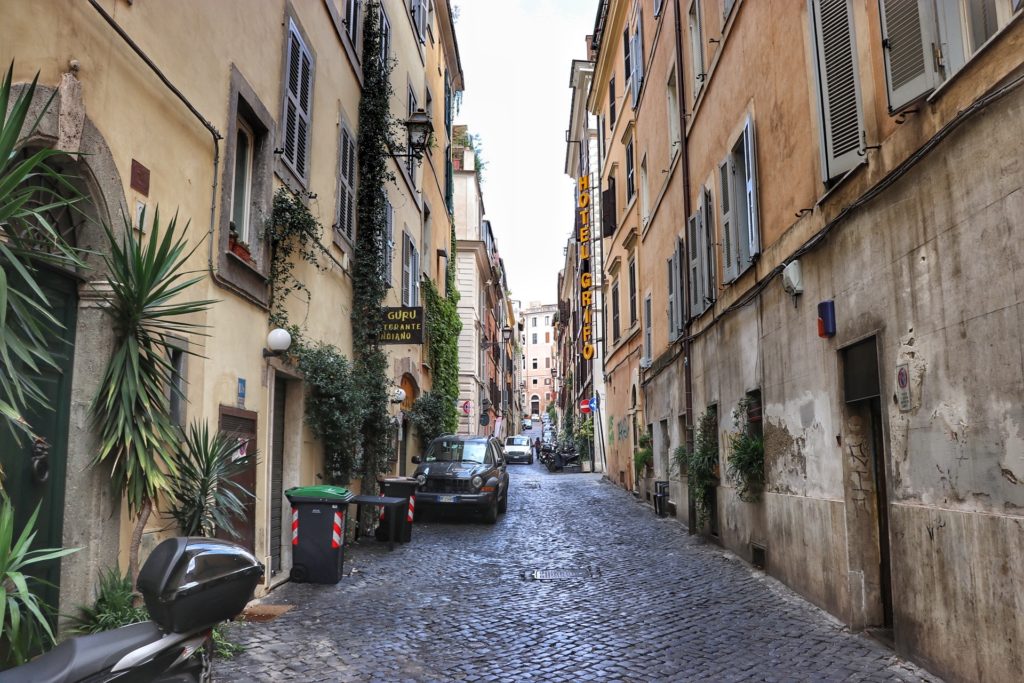 Trastevere is also home to the incredible Basilica of Santa Maria, which also has a great gift shop, and the Church of Santa Cecilia. Be sure to donate and light a candle at Santa Maria to fully integrate into the experience and get your wishes and blessings out there.
Like all of Rome, Trastevere has some great piazzas to linger at, enjoy some gelato and people watch, relax and look at your map or drink some wine you carried along with you and needed a good wine drinking spot.
Piazza di Santa Maria, Piazza di San Calisto and Piazza Trilussa are a few piazzas to check out along your walk. For the best 17 tips on Rome, including the absolute best time of year, see this article here.

What is also great is that Trastevere is an incredibly authentic drinking and eating hot spot. Check out one of the artsy craft beer bars or eat on one of the many patios throughout the area.
Of course there are museums there to hop into as well. One of the best things on the edge of Trastevere gets its own number though as it is amazing.
Climb/Walk/Run Gianicolo Hill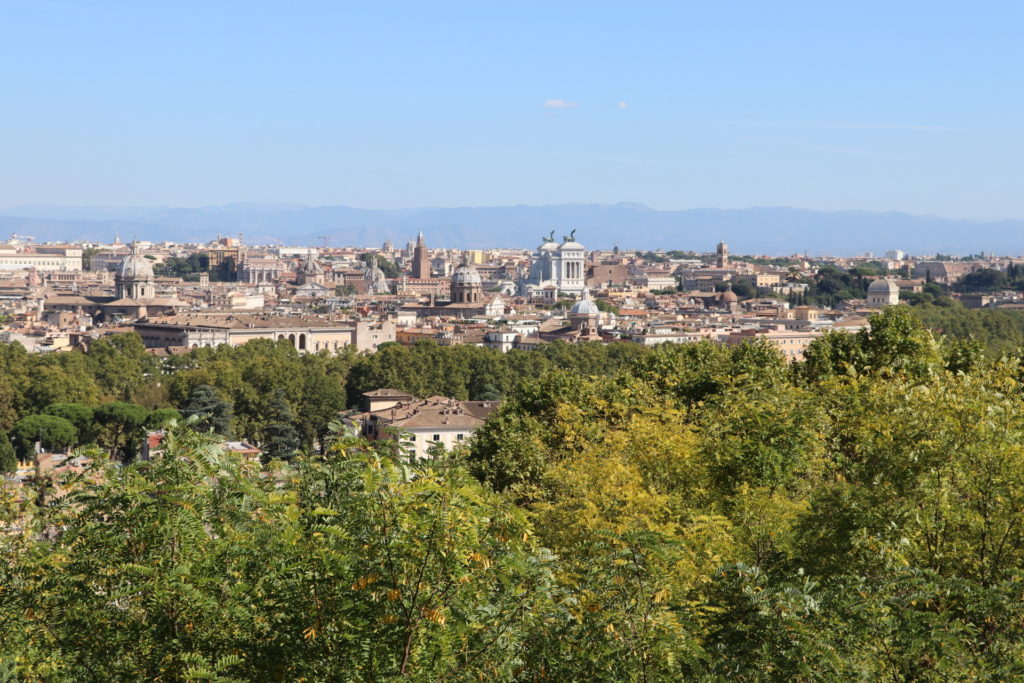 Between Trastevere and the Vatican is Gianicolo Hill, which not only has some amazing structures, embassies and things to see in its own right… it also will give you some of the best views of Rome.
It isn't an incredibly tough hike but it might seem like it if it is hot outside or you have been walking all day. With that said, there is cold beer and drink carts at the top so that might help you get there as well.
It would be a great place to just sit, soak in the sites and have a drink while you give your legs a rest to enjoy the stunning views of Rome.
Capuchin Crypt
I am going to throw a curveball at you as this one isn't on a lot of people's top Rome lists but… you have to go. I think you should travel to see things you have never seen before and this my friends… is just that.
While I mention I don't live seeing similar museums over and over… I do love things that evoke an emotional response… and this my friends… does. This museum contains bones and remains of close to 4,000 bodies.
Located underneath the Santa Maria della Concezione dei Cappuccini lies one of the top 3 more memorable feelings I had in Rome. It gave me chills, took my breath away and just was… I dunno… a real unreal experience.
I have never seen anything like it and I remember just being jaw dropped as I entered… it isn't very long and is cheap to enter so it is well worth 20 minutes of your time. Time value only based… 20 minutes of the Capuchin Crypt was maybe better than 3-4 hours of the Vatican Museum and lineup process etc.
The Capuchin order believes the remains of former friars are a reminder of the swift passage of life on Earth and our own mortality. SHORTNESS OF BREATH!
That was what I was trying to remember! Sorry, I was trying to tell the history of the museum but it just came to me what I felt when I went through there… it felt like my chest was tight and I was short of breath… it was CRAZY.
I won't bore you with more history as you will see for yourself, just go. I am sorry I don't have pictures as they aren't allowed but don't look at pictures first! Just go and be surprised.
Go Piazza Hopping

No, not pizza hopping… but do that too. I won't lie… I didn't know what to expect when I went to Rome and that was probably the best thing as I got off the Metro… turned the corner and walked into Piazza del Popo as someone was playing the violin and instantly fell in love… like WOW.
The Piazza's in Rome are incredible not only for their beauty but mostly as it is a meeting place for locals, a place to sit on a restaurant patio, or somewhere to drink your cappuccino (or wine) to people watch and see the world go by.
Here are a few you HAVE to see… but per my #1 advice, don't overplan to see them out the gates… just bump into them on your other ventures in the city. Hell I ran into one of the best ones by accident the first steps I had in Rome. Anyways… here is a good list of some to see.
Piazza del Popo is just stunning as it is just inside the Walls of Rome with an Egyptian Obelisk and a couple gorgeous twin churches of Santa Maria in Montesanto. It is also a link to Villa Borghese gardens, which is something you have to see as well of course. Some even more interesting history is that it was a main place for public executions, which ended in 1826.
Campo de' Fiori is one of the more well known piazza's in Rome with bars, restaurants and a beautiful market that dates back to the middle ages. If you want to get some late night drinks, this is the spot.

Piazza della Rotonda is well known as it is home to the Pantheon but it also has these perfect water fountains that I loved as much or more!
Piazza Navona is maybe the most famous piazza as it has a ton of history dating back to markets, public games and is probably the most beautiful piazza in Rome.
Piazza della Madonna del Monti is small but it is always packed with people as it is within site of the Colosseum. There are a couple great patios there so grab a beer, cappuccino, wine or gelato before heading to the Colosseum.
Piazza di Spagna is an easy one as it is set on the base of the Spanish Steps. Not only is there the Spanish Steps but there is an incredible obelisk that is worth visiting just for itself. A little tip on the Spanish Steps… go late at night to have for yourself. I stumbled there after the bar and not one soul in site.

Pizza di Santa Maria is a good one to visit when going through Trastevere. It is also where you'll see Basilica di Santa Maria and that is definitely a must see as mentioned.
Head inside, donate and light a candle, soak in the church and definitely stop in the gift shop!Those are just a few but per my tips… just go wander around and you will see a ton more!
Attend The Papal Audience at Saint Peter's Square

I already feel blasphemous as this should be #1 so I don't get hit by lightning but… I needed to mix things up a little and not be too basic… even though this one and the next ones are pretty standard.
What an experience, the setting is stunning in Saint Peter's Square and the energy, emotions and spiritual experience is incredible, even if you aren't a catholic. You can experience the Papal Audience on Wednesdays when the Pope is in town. For tips on the best way to visit this checkout my 17 tops for Rome article.
The Roman Forum

The Roman Forum is sooooo cool. I don't wanna say the Colosseum isn't cool but it is just one structure… the Forum is this giant area with so much history and things to see.
The main area is truly so beautiful and it doesn't seem real at all with all of the structures endless amounts of things to see. It also has the Palestine Hill, which gives you beautiful views of the city and all of the structures. The Roman Forum was probably my favorite site in all of Rome just due to the amount of things to see.
Take One Day To Be Free And Just Explore

This is honestly the best city on earth to just get lost. It is so safe, it has something new around every corner and each turn will give you new excitement!
I recommend using your first day to be the one in which you walk around and enjoy your stroll. If you had a long flight the last thing you want to be in on a schedule when you're tired, jet-lagged and maybe grouchy…
You can already see dealing with your significant other on 4 hours sleep rushing to some attraction when you land only to wait in line for an hour in the heat while some pushy people of a country you don't like butt ahead of you in line and you take it out on her/him all because you didn't just relax for a day or two. I am just trying to help you not fight on vacation day 1… the rest of the days are on you.

What Is The Best Area to Stay In Rome
Rome is so safe and walkable you can stay pretty much near any of the major sites and be happy where you stayed. Like most people I got really overwhelmed with where to stay as there are so many options.
With that said, after spending time there you really can say anywhere as every corner has a coffee shop, amazing restaurant or incredible site to see. I would suggest staying central anywhere near Piazza Navona / Pantheon area, or the Trevi Fountain & Spanish Steps area is great and lots of places to stay as well.
Staying near the Spanish Steps & Trevi Fountain is close to the metro line, which is really helpful. With that said, you could stay near Capitoline Hill / Roman Forum / Colosseum area and be right near the metro line as well as be surrounded with things to do.
My best advice would be to just find the best value in a hotel, with good reviews, which is somewhere central and book it. Trastevere is really nice as well or you could stay near the Vatican, however, I would suggest more central ideally though near the Pantheon or Spanish Steps.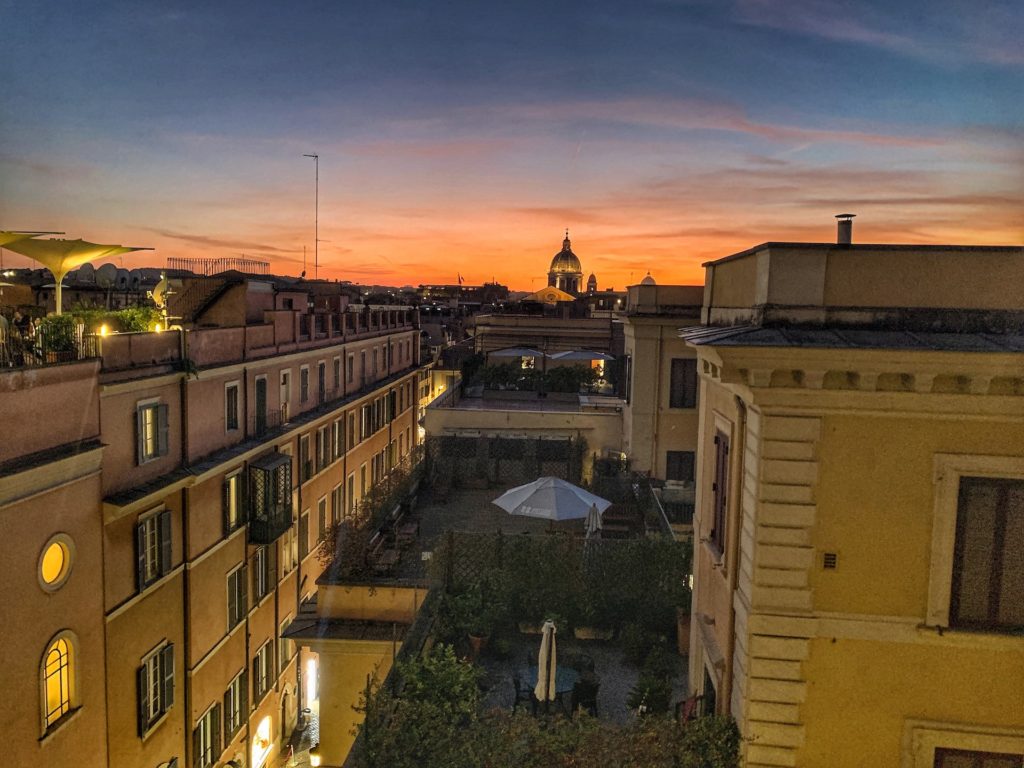 Should You Get The Roma Pass?
Should I get a Roma Pass is a common question of visitors. I am torn on whether to get it or not and when that is the case I say don't get it. You get two free museums (if you buy the 72 hour pass), one being a line skipping pass for the Colosseum, however you still have to reserve a spot to see it… so it's still an extra step regardless.
Then I went to the two museums I actually wanted to see and Villa Borghese as well as Capuchin Crypt didn't even accept the Roma pass. The Roma Pass is good for transportation, but you can buy that separately simply enough and as I mention you should be walking around everywhere as much as you can anyways.
Furthermore, you still have to pay for the metro line that takes you from the airport to Termini Station, which is €14.
Transportation in Rome
So you don't get too overwhelmed, out of the 3.5 lines, you will most likely only take Metro Line A, which is commonly marked in orange and it runs every 5-10 mins.
The metro directions are based on the terminal station at the end of the line so Line A is Termini to Batistini. This line will bring you to the Vatican, Spanish Steps, Trevi Fountain, Roman Forum, Colosseum, Capitoline Hill, Galleria Borghese, close to the Pantheon.
Tickets can be purchased at all metro stations via credit card and cash. You can buy single ride tickets or purchase 24 hour, 3-day and 7-day passes.
If you don't know what you are doing I would just buy a 3-day pass and call it a day since it is pretty cheap and saves you stress of planning out each step, how often you need a pass etc. The metro is open from 5:30am to 11:30pm and open late until 1:30am on Fridays and Saturdays.

Getting To & From The Airport in Rome
Getting To & From Fiumicino Airport
From Fiumicino airport you can take a bus, Leonardo Express to the Termini Metro Station or a Taxi as the main methods. There are also private airport shuttles that run around €7-10 however if you have traveled you know sometimes these can be overwhelming when you arrive and not knowing how to trust with everyone shouting for you to come with them.
Bus is the cheapest obviously, called the COTRAL lines and they leave from Terminal 2 arrivals. Just follow signs to the Regional Bus Stop and hop on, people will guide you as well if you are unsure. It will cost €3.50-4 and takes about an hour where you can get off at either Termini Station, Comelia Station and Magliani Station.
The Leonardo Express is a good option at only €14 and it takes you from the airport to Termini Station. From there you would take the Metro, bus, a taxi or walk to you hotel. This is nice as it takes just 30 minutes to get to Termini, where the bus takes an hour.
Taxi is a great idea if you have a group of people as it is €48 but if there are 3-4 of you then it is almost the same price as the Leonardo Express but it will also drop you off right at your doorstep vs. having to find your way from Termini Station.
There are shuttle companies as well such as the T.A.M., SIT, Terravision & Atral all of which cost €6-7 and will drop you off at Termini. These will take 50 minutes so really the bus and the Leonardo Express seem the best cost-benefit analysis. Not to mention, as with shuttles you sometimes are waiting for the companies to fill their seats before they take off.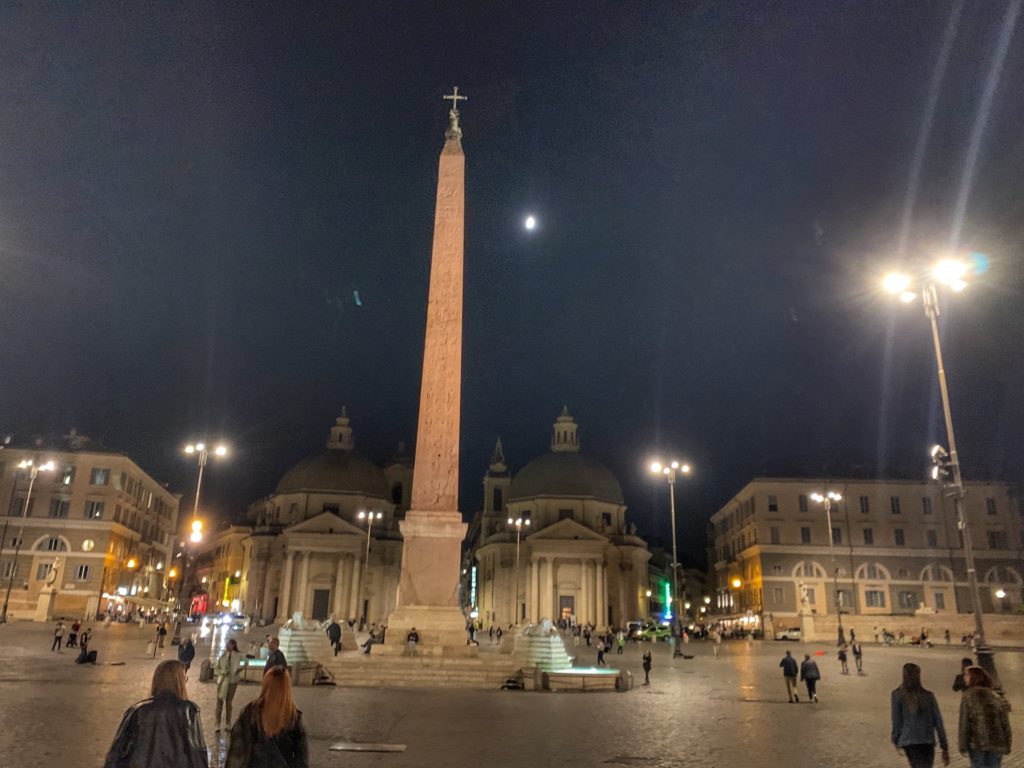 Getting To & From Ciampino Airport
This one is a little trickier as it is a smaller airport. To be honest if there is 2 or more of you then take a taxi. It is closer to the city than Fiumicino and is only €30. The other option is to take the COTRAL bus to get off at Metro A Anagnina Station and then go to Termini Station.
From Termini then you have to figure out your method from there to your hotel… so it is a lot. I think spending the €30 to get dropped off at your door is worth it for piece of mind in this case.
What To Eat & Drink In Rome
Everything! Literally you will have no shortage in finding amazing places to eat and drink. I don't even like coffee and got addicted to their cappuccinos, they're ridiculous! As you walk around Rome you will see a cafe and restaurant on every corner.
Normally you can see which ones are busy and go for it! Also ask your hotel, friends or locals about their recommendations however there are 100+ places you will be happy with.
Best Rome Tips
Finding a good resolution map for Rome online was near impossible so here is a better resolution one for you as well!