Cancun and the Riviera Maya is the best place to visit in Mexico. If you are asking yourself where to visit and what is better, Cancun or Cabo San Lucas? It is Cancun and the Riviera Maya all the way.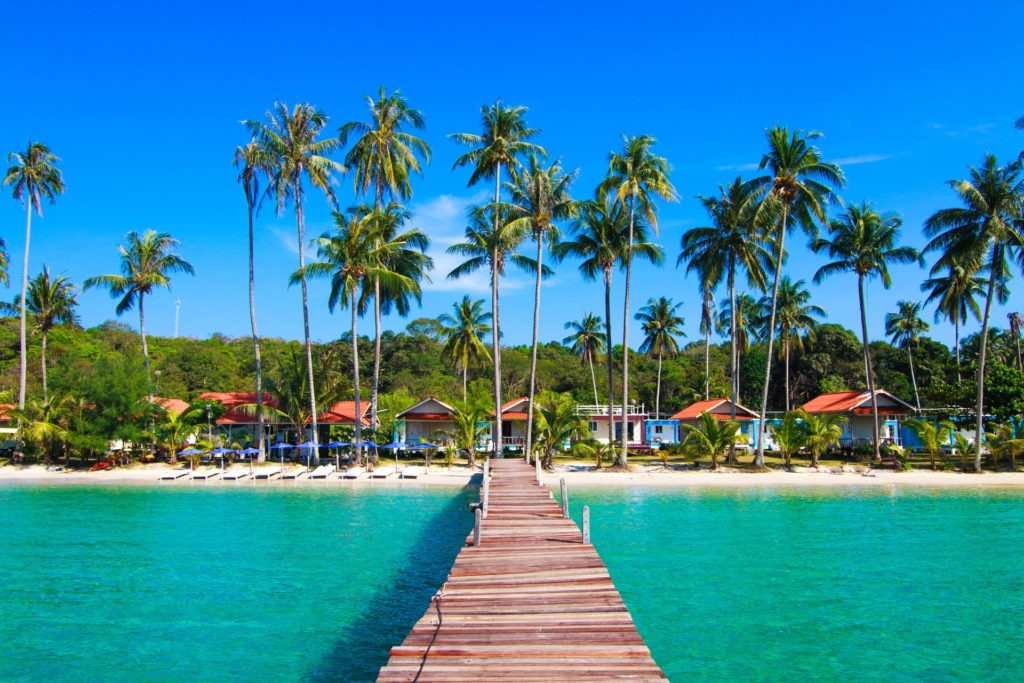 The Riviera Maya has significantly more culture, adventure, history and things to see than anywhere else in Mexico. Cancun is not only has the major tourist metropolitan feel but you can also escape to the jungle and have adventures there in no time at all.
If you live in the USA or Canada and need a vacation but are short on time and money, then this is the place you have to go. While not cheap per se, it is only a short flight from Houston or LA and you can visit here for 4 days or for 14 days and always do something new.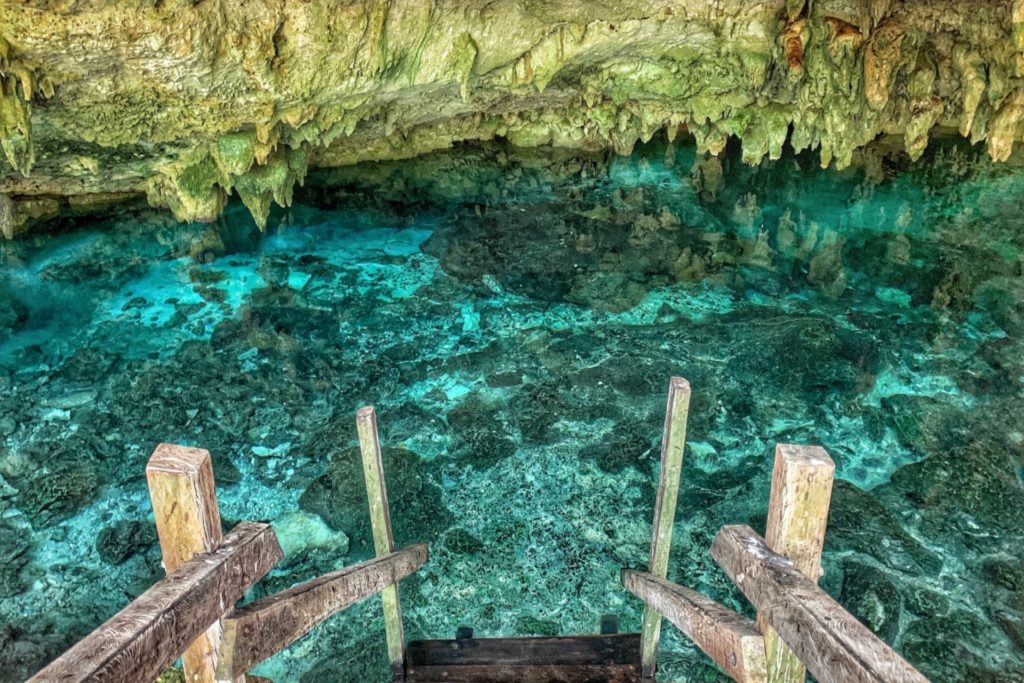 The entire Riviera Maya region is one of my favorite places on earth as it truly as a ton of unique things to see and do while being immersed in a different culture. Yes, it can definitely be tourist but we are tourists and where isn't touristy nowadays.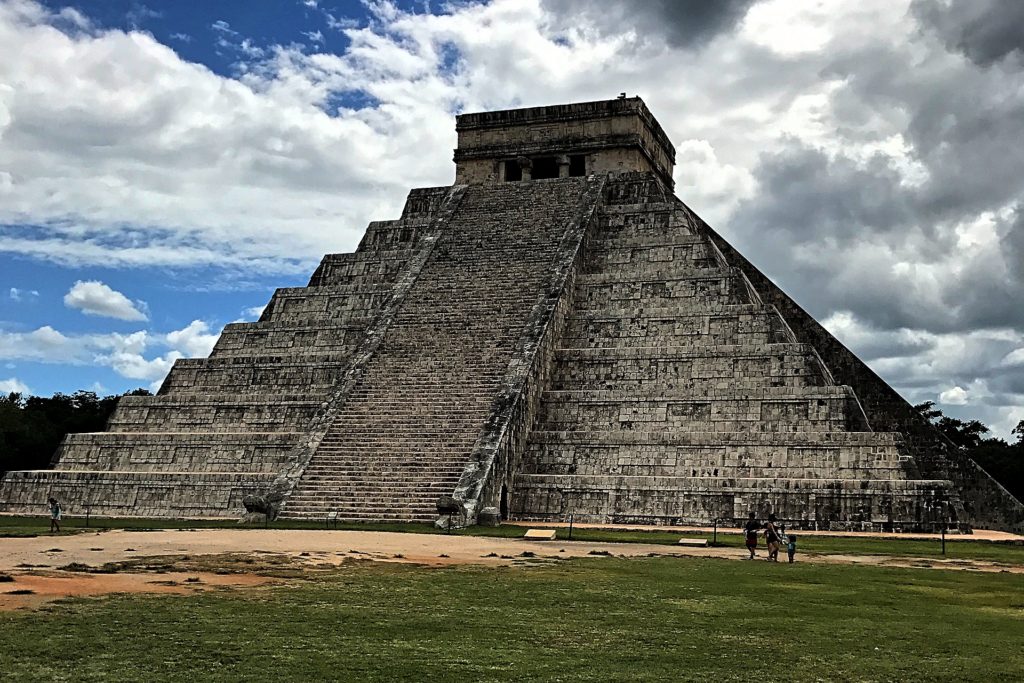 If given the chance, go to Cancun and the Riviera Maya as soon as you can. Tulum is another favorite spot in the area and worth a day or multiple day trip from Cancun. With that said, if I haven't convinced you yet here are 32 reasons you must go to Cancun and experience the Riviera Maya.
See A Wild Cancun Crocodile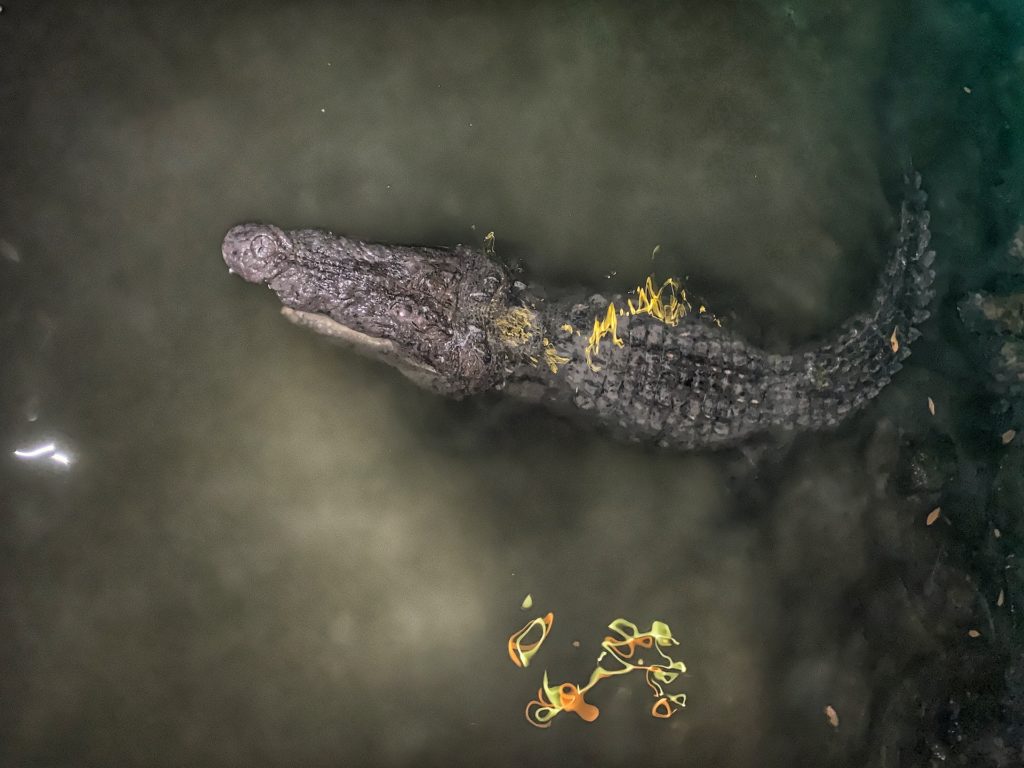 Are there crocodiles in Cancun? Yes… yes there are, they are in the Cancun lagoon and they are huge! There are not a ton of them and they are relatively harmless to tourists. In fact stats say you are more likely to drown at the beach than be attacked by a crocodile.
Yes, I was shook as well, I had no idea these were in Cancun, let alone being national geographic size! According to the government there are only around 25 adults in the lagoon and they are harmless. I am sure people in Florida are laughing as crocodiles arne't a problem at all in Cancun… they are worth seeing though!

Should you Swim In The Cancun Lagoon?
No… no do not do that. While you are not likely to be attached, why risk it and the pollution in the lagoon is awful. How often are there crocodile attacks in Cancun? If you just went by news stories it seems like one every 1-2 years and it is normally someone swimming or near the water at night.
Where you can see a crocodile in Cancun?
There are two places, you can see the wild ones around the hotel zone in Cancun. A great place to see one is by the restaurant Thai, it has one that basically is now a pet who gets fed by the staff thus never leaves.
The other place to see them is at Croco Cun Zoo! Croco Cun Zoo isn't too far from Cancun and worth a stop in along a day trip south to cenotes, Playa Del Carmen or Tulum.
Visit Cenotes

Cenotes are arguably one of my favorite things in the entire world. They are native to this region in Mexico and so cool! Everyone loves swimming holes and this water is like no other!
The Yucatan Peninsula is swarming with cenotes so you absolutely must visit at least one on your trip if not 2-3+! Most of them are located just South of Playa Del Carmen and around Tulum but it is well worth a day trip to go cenote hopping.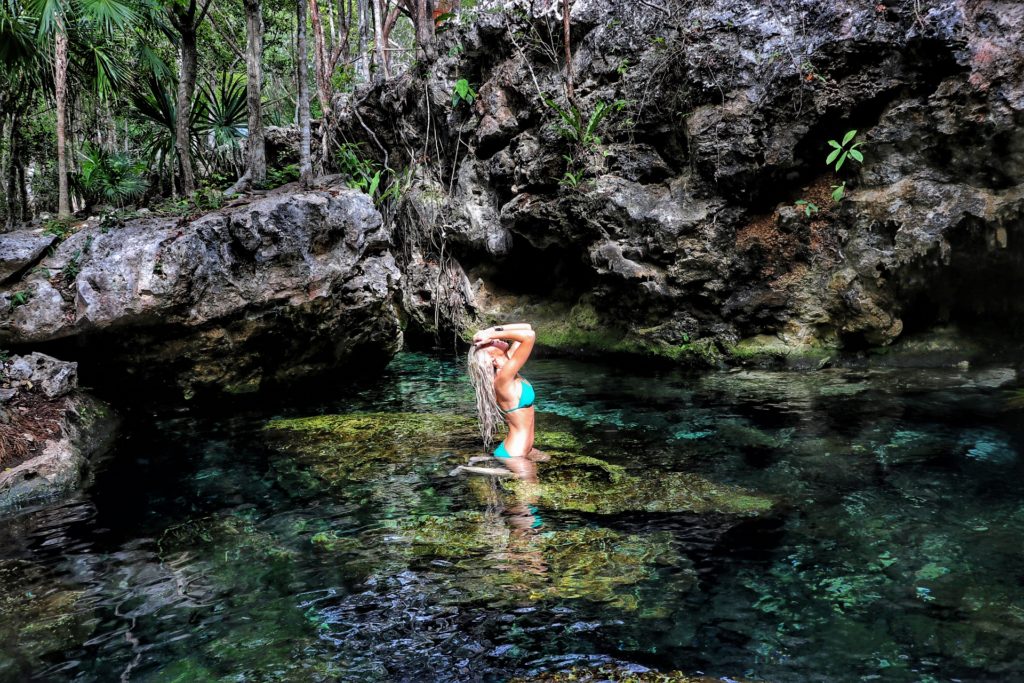 What is a cenote?
Cenotes are mythical natural swimming holes are rich in history as they were once sacred wells and even were human sacrifice locations for the Mayans. These cenotes are networks of unexplored cave systems and are havens for adventurers, snorkelers and scuba divers.
Some historians believe they even can be linked to the extinction of dinosaurs. There are often even those little fish who take off your calluses so you get a free fish pedicure as part of it! For 6 amazing Cenotes near Cancun see here.
What are the best cenotes?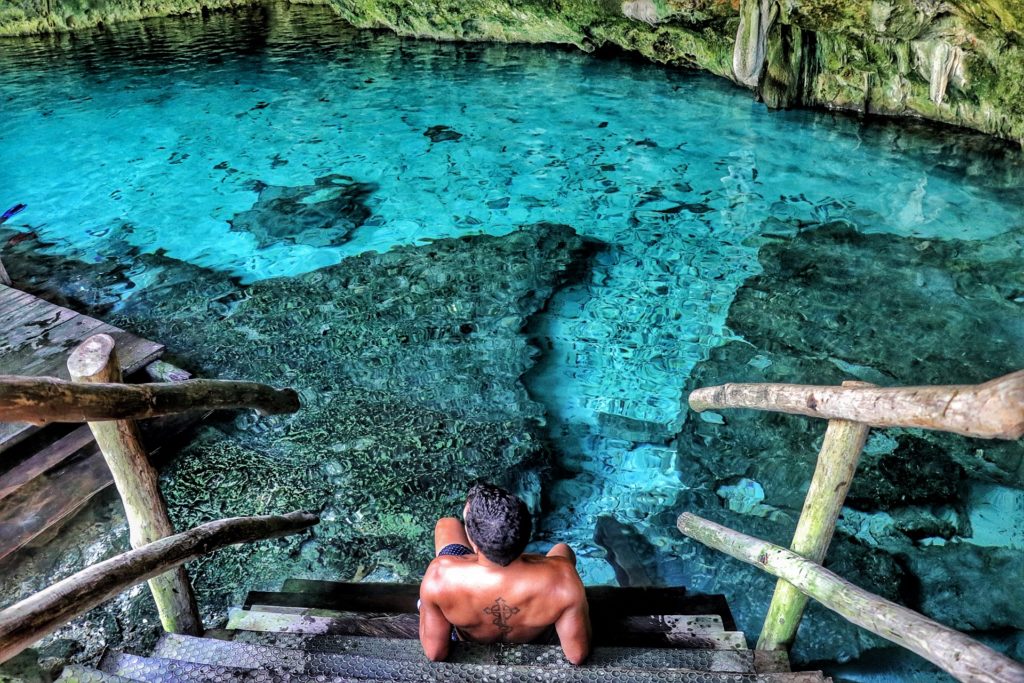 There are a ton of amazing cenotes throughout the Yucatan Peninsula. Some favorites are Cenote Ik-Kil, Cenote Dos Ojos, Cenote Jardin Del Eden, Grand Cenote, Cenote Labnaha, Cenote Azul as well as the Cenote Calavera & Temple Of Doom. For more info, locations and how to get to each see our article on the Best 6 Cenotes Near Cancun & Tulum.

Other favorites to within the Mayan Riviera to look into are Cenote Choo-Ha, Cenote Ponderosa, Cenote Oxmal; not to forget more secret Tankach-Ha that has cliff jumping. While not for swimmers there is also El Zacaton, which is good for scuba divers but also home to the floating grass island.
See Sea Turtle Nesting Sites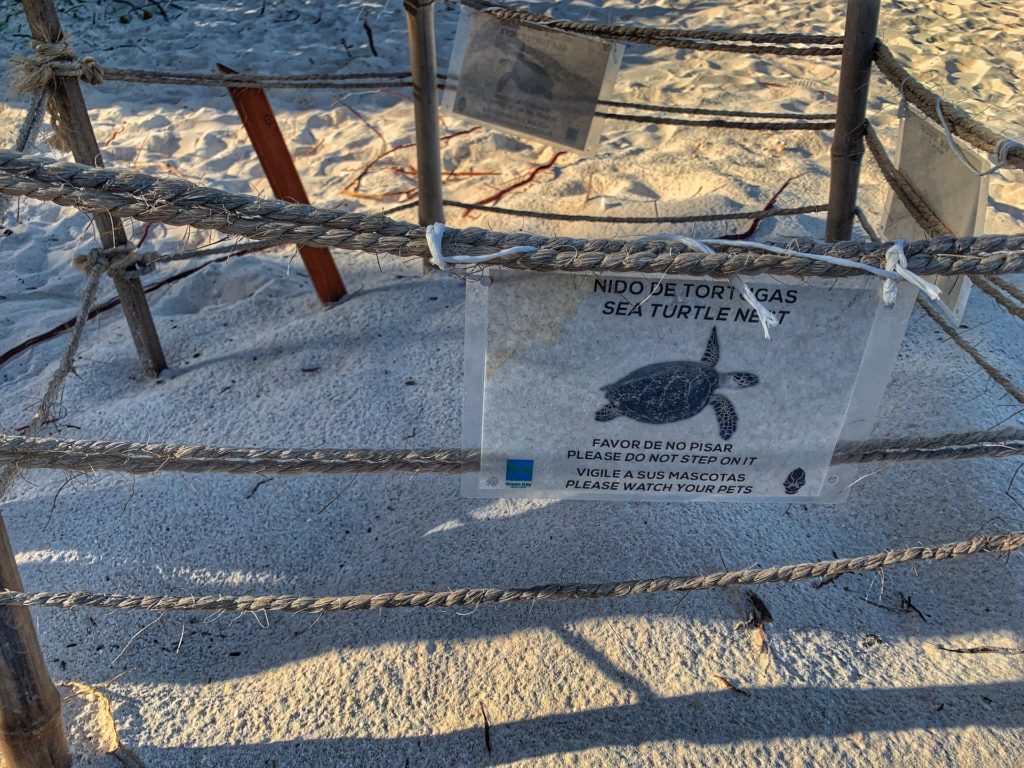 Sea turtles and their nesting sites are on of the coolest things you can see being so close to nature. I love seeing giant sea turtles so being able to witness something like this is amazing!
Tulum and other locations in the Riviera Maya do their best to protect the area and even rope their nesting spots off! Please be very mindful of all the wildlife in the area. As we know humans continue to intrude on nature thus be extra careful and respectful here!
Visit Parquet De La Palapas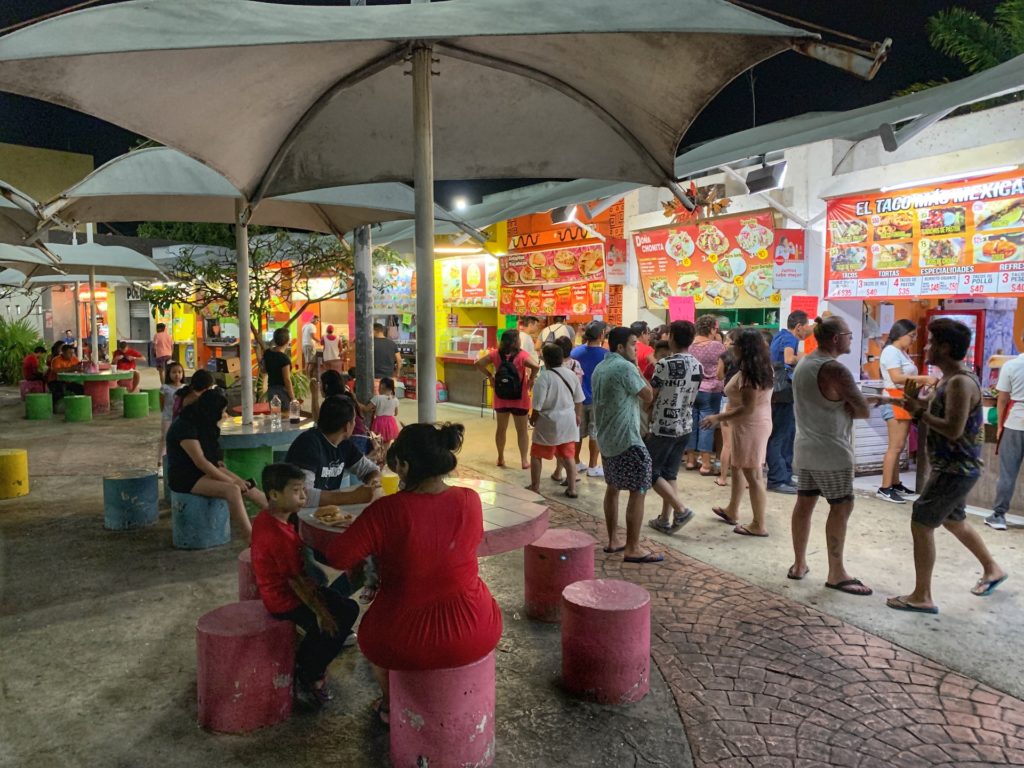 My number one piece of travel advice is ALWAYS to go experience things you cannot at home. I personally did not travel to Mexico to get drunk and lay by a pool, I can do that year round in Phoenix.
Traveling to Mexico means seeing the culture, searching for unique experiences and diving into authentic Mexico. If you want to visit something off the tourist map then go to Parquet De La Palapas.

Drinks are $1, there are cheap authentic food stands, incredible people watching and you can be immersed in local Mexico. Our Mexican waiters & hosts were a little shocked myself and my tall blonde female friend went there alone but it was amazing.
It is completely safe and people are so welcoming there, you definitely have to go! It is just inside the Cancun city center and 20 minutes from the hotel zone.
Swim With Whale Sharks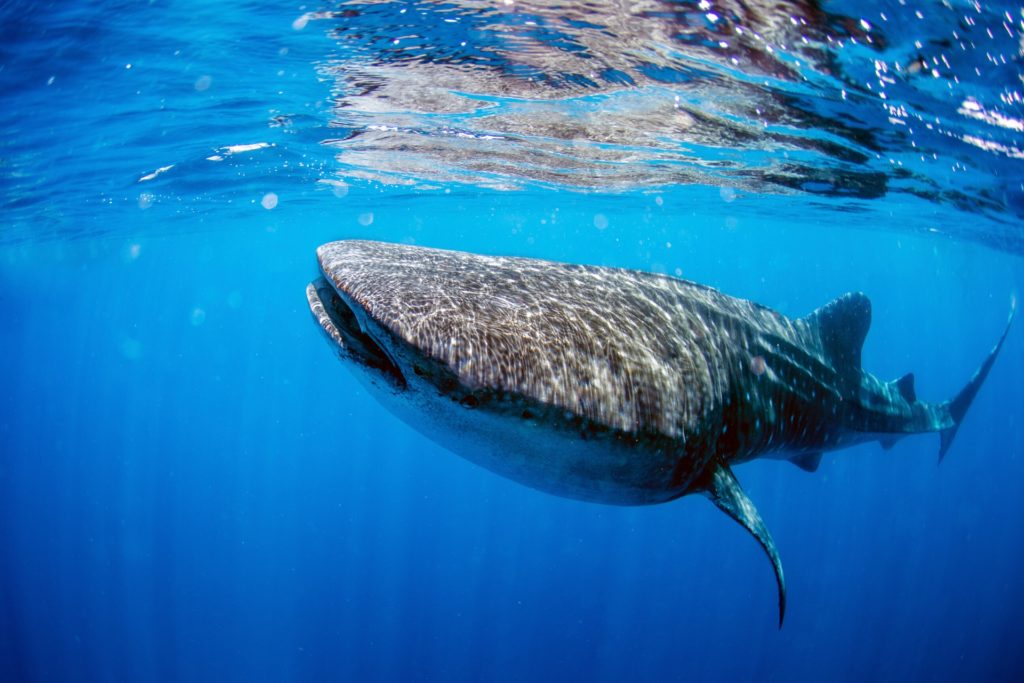 What is more of a bucket list than swimming with sharks! Near Cancun you can swim outside of a cage with the world's largest fish coming in at 40-65 feet long. You can book a day trip with any tour guides and clearly it is a once in a lifetime experience.
You can have this breathtaking experience in Isla Contoy and it is absolutely a bucket list item. Whale shark season is mid-May to mid-September with prime time being in June and July. Don't worry, they are whale sharks and completely harmless to humans.
Visit Chichen Itza & Cenote Ik-Kil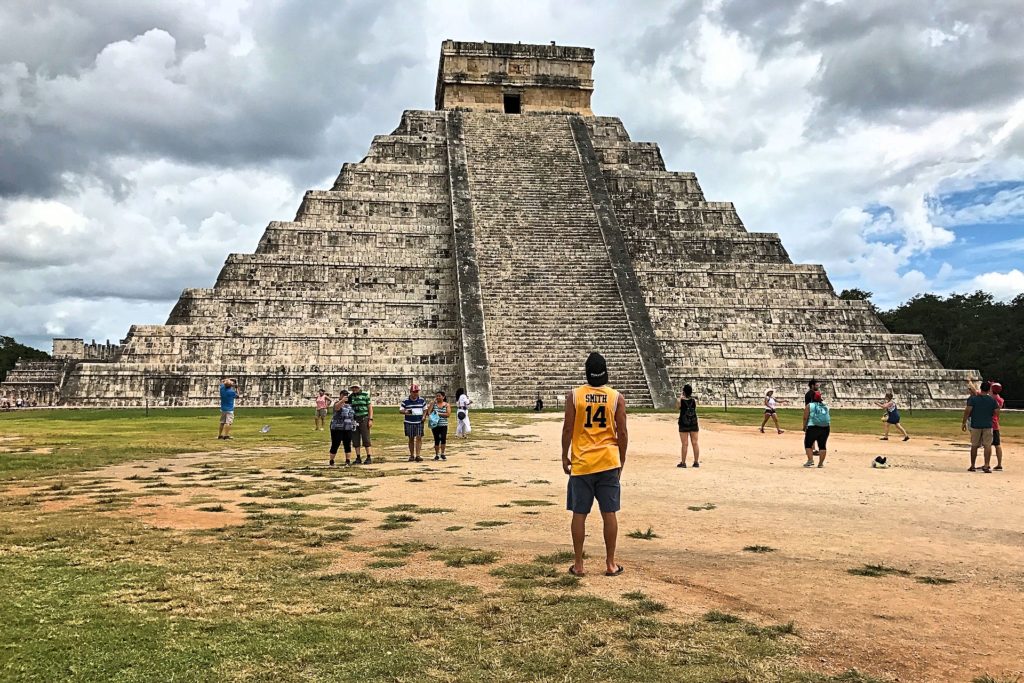 This is a no-brainer as Chichen Itza is one of the new 7 Wonders Of The World. When will you ever be near one of the wonders of the world again? It is a bit of a trip out of Cancun but well worth it. The ground are huge and the history is spectacular.
Chichen Itza is a pre-Columbian city and is said to be one of the mythical great cities of all time. The history dates back to 750 AD. There is a Temple Of The Warriors, Great Ball Court, Group Of A Thousand Columns, Mercado and more! The place is spectacular and you have to visit. If you want to get extra excited before your trip watch Apocalypto.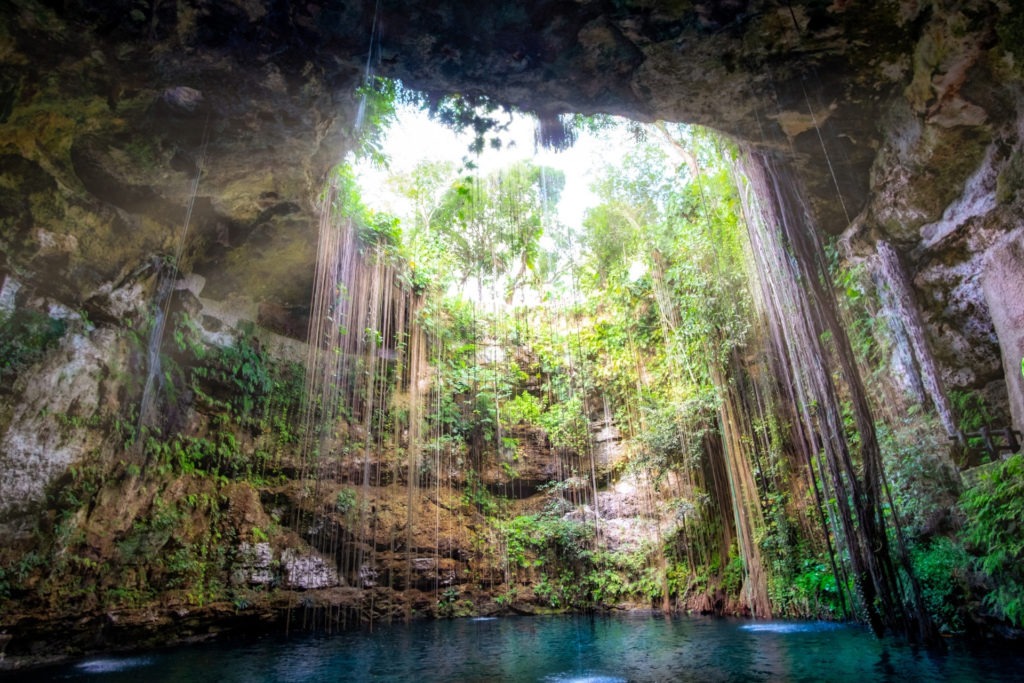 Chichen Itza comes with another treasure not to be missed, which is just 15 minutes way. Cenote Ik-Kil is one of the most beautiful things I have ever seen. Just minutes from Chichen Itza is and 85 foot hole going down to the water.
Ik-Kil was a sacred Mayan site and it was a location used for human sacrifice. Bones and pieces of jewelry have been found in the waters of the cenote! If you wanted to dive deep into history these two places are amazing ways to do it!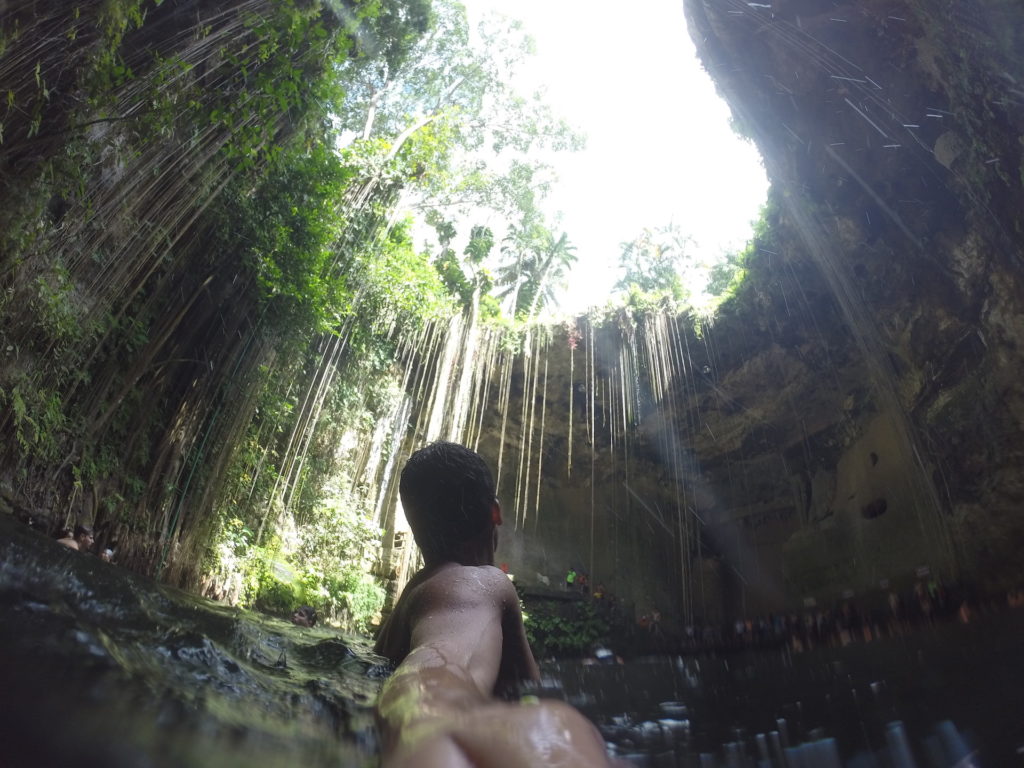 Your day trip isn't done there either! You can add to this trip by quickly stopping by Ek Balam ruins of which you can climb to the top of. There is also a cenote there to stop by as well.
I highly recommend renting a car to get here and just paying the entrance fees for the park and the cenote. You can come and go as you please, not be waiting on anyone and overall just relax and be on your own time. The drive there is extremely simple as well. There are plenty of tour companies or private shuttles to take you there as well if you go that route.
Visit An Underwater Museum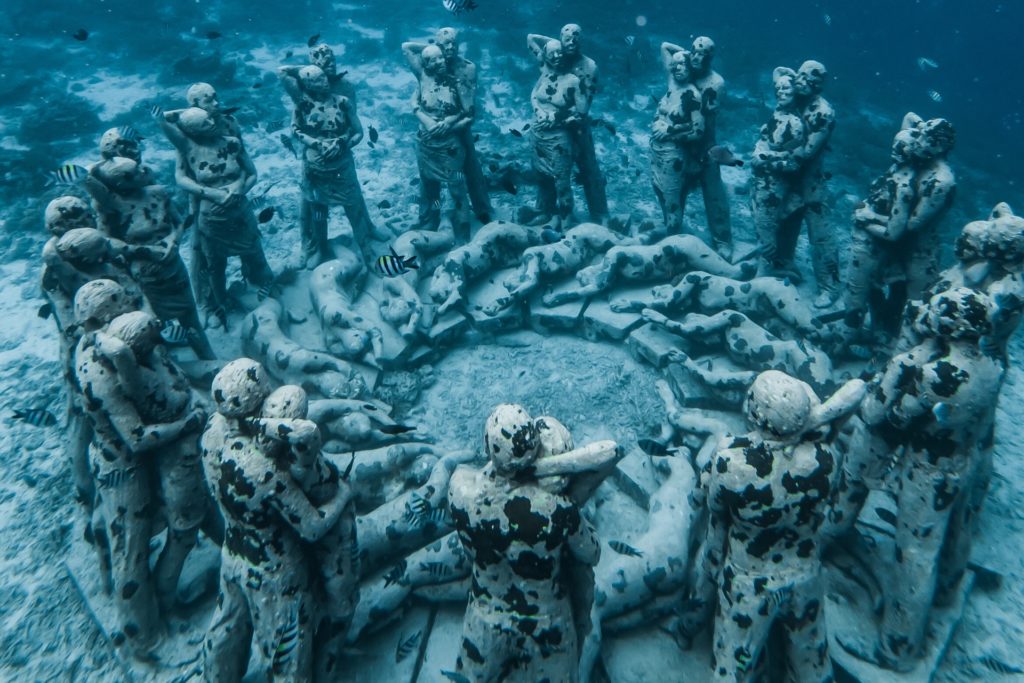 This might be the only underwater museum on earth and the only one I have ever heard of. The Museo Subacuatico de Arte is one of its kind and is a must see. It is formed in the waters surrounding Cancun and Isla Mujeres. If snorkeling or scuba diving is your thing then this place must be visited.
The statues underwater are clearly some of the most picturesque and stunningly eery things you might ever see. I am unaware of other museums like this making it potentially a once in a lifetime experience to see and take pictures with truly remarkable art.
View beautiful unique artsy structures in Tulum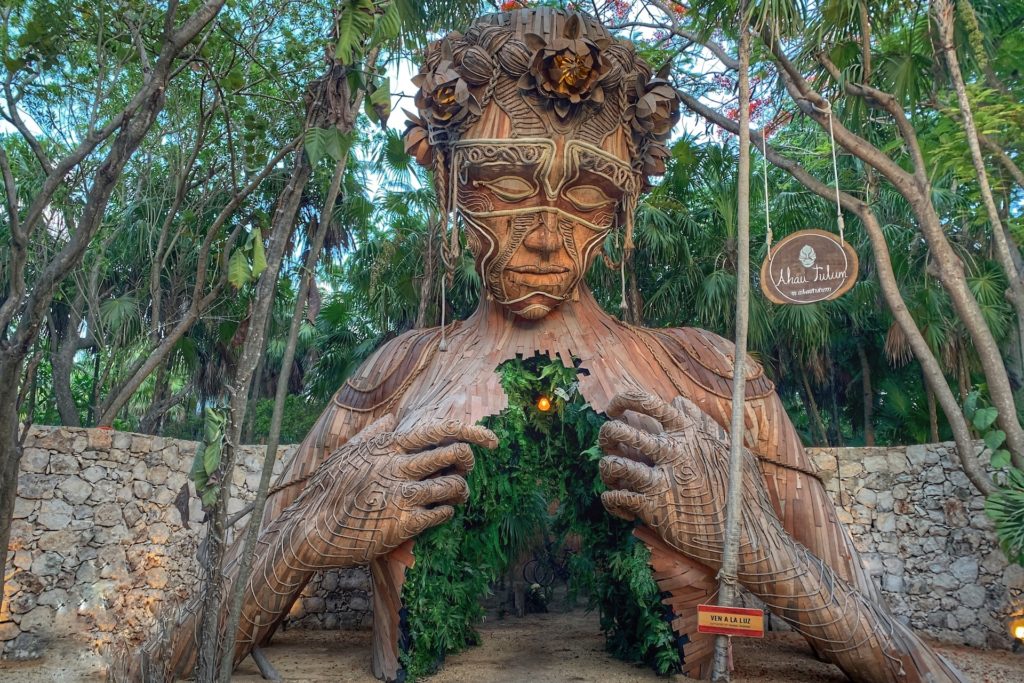 The art in Tulum is absolutely incredible. From the structures to the restaurants to design of pretty much everything along the hotel zone area on Tulum-Boca Paila.
You have to beach bar hop in Tulum walking along the beach and the road to hop in and out of places along the way. From jungle like tree houses, rooftop bars, swing bars, and more the whole area is swarming with beautiful creativity.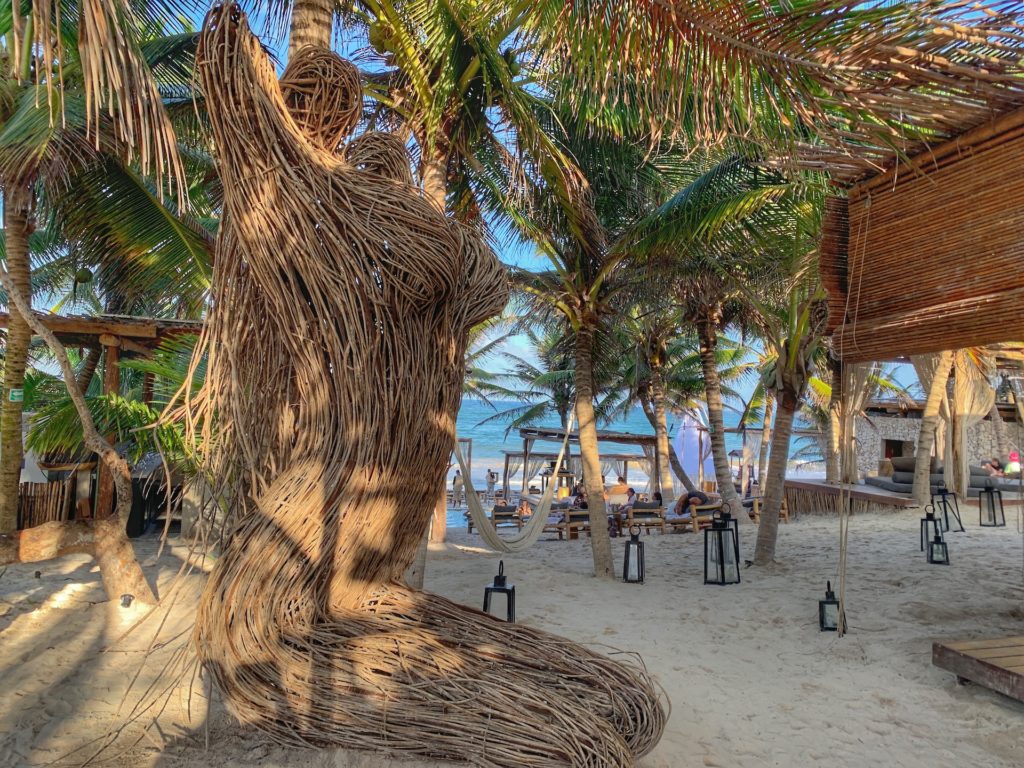 Tulum and Bali might be the main epicenters for this kind of scenery, which adopts the surrounding area and jungle. If you have never been to Tulum then you definitely have to go there for at least a day trip if not multiple days.
If you are visiting Cancun for 5-7+ days I would definitely try to split time between Cancun and Tulum just to experience two vastly different areas and feels. The bohemian vibe of Tulum is definitely a cool experience. You will want to visit before it becomes the tourist overrun Cancun, which of course it is already becoming.
Eat At Thai & Feed The Crocodile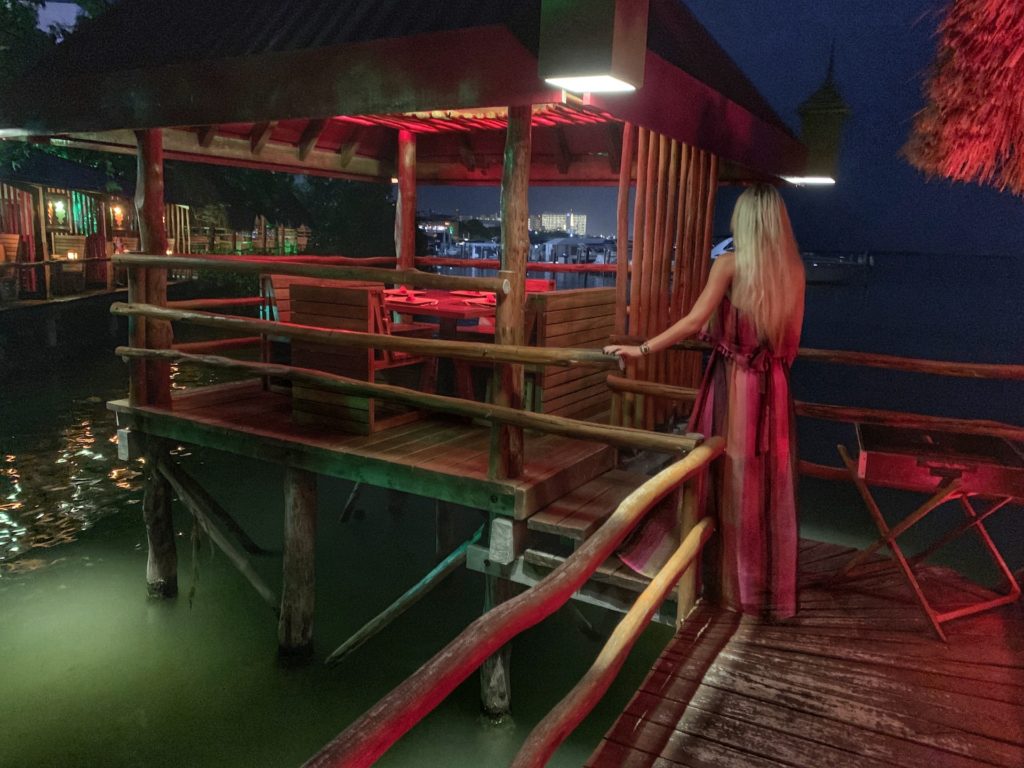 Thai is one of the coolest restaurants in North America! No joke, it is so cool and unique. I am not sure of any other places in North America where you can eat in stilt houses over a lagoon with wild crocodiles in it.
As mentioned above there are wild crocodiles in the Cancun Lagoon and Thai has a resident croc that essentially lives there and gets fed by the staff. It is HUGE and I had no idea crocodiles were in Cancun.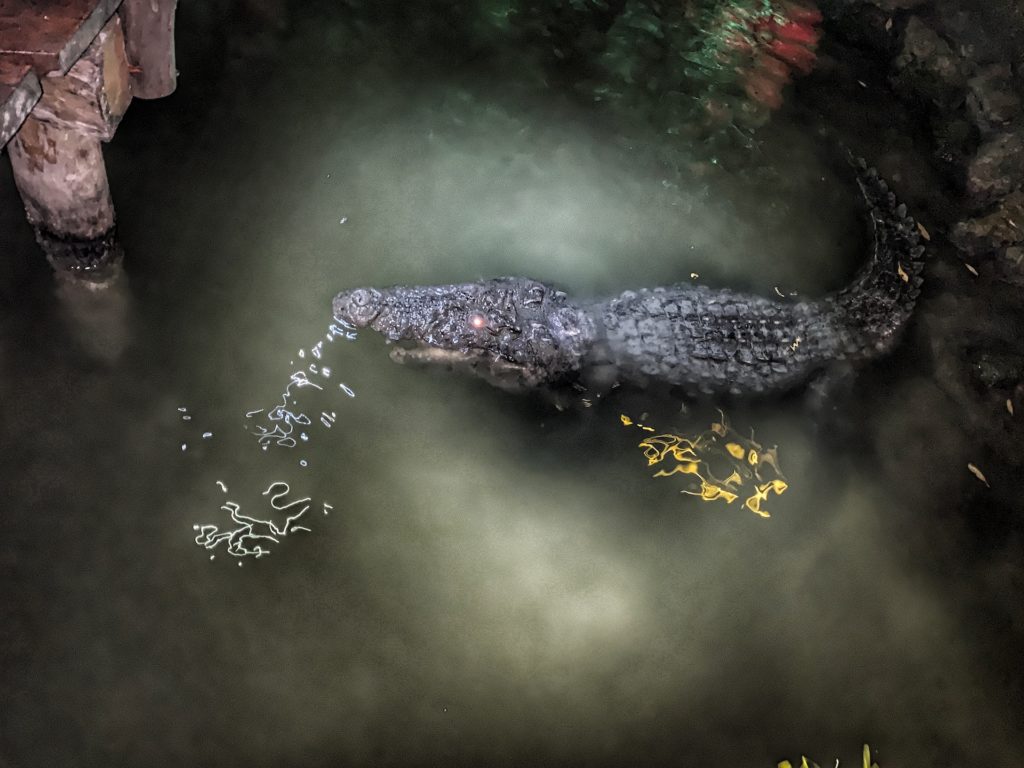 Aside from the wildlife, the setting is absolutely incredible and the food is great too. Truly one of the best settings for a meal I have ever seen anywhere and you must make a reservation there next time you visit Cancun! It is located in the hotel zone in the main shopping village.
Get a Drink At the Bar Outside The Cancun Airport, Take a Deep Breath, Relax and Grab a couple for the road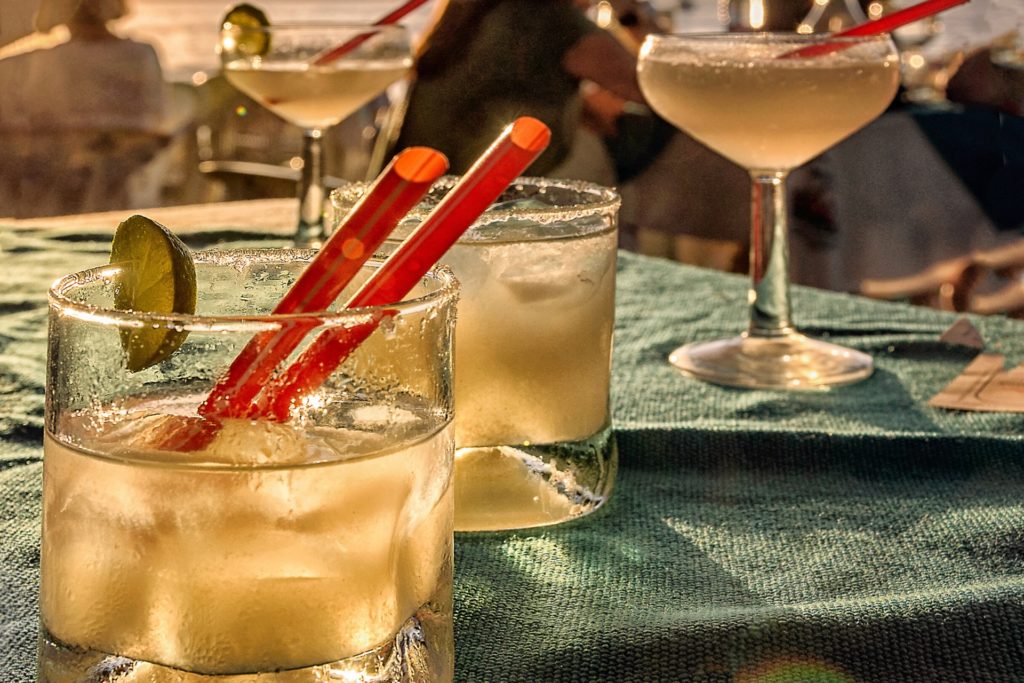 This is maybe the most important tip for all of Cancun and even Latin America. You just flew however many hours, probably a little stressed from the family, customs lines and trying to find your shuttle or rental car people.
On top of that you are hit with the chaos of people trying to get your attention and sell you something or give you a ride. So relax, you are very safe, find your shuttle person and be prepared to wait 15 minutes to an hour to actually get on the road.

Just accept it, don't sweat it, you can't control it, Latin America runs on a much slower time clock than the USA or Canada. Really, that is why you came here right, to not be rushed and not be on a schedule?
So soak it in, take a breath, remove time from existence and go buy yourself tequila shit, a margarita or Mexican beer. I even recommend changing into shorts and sandals if you haven't already. Grab a couple drinks for the road or even ask your drive to stop at a gas station just outside the airport to get some more really cheap beer vs. the airport pricing.
Eat From From a Street Vendor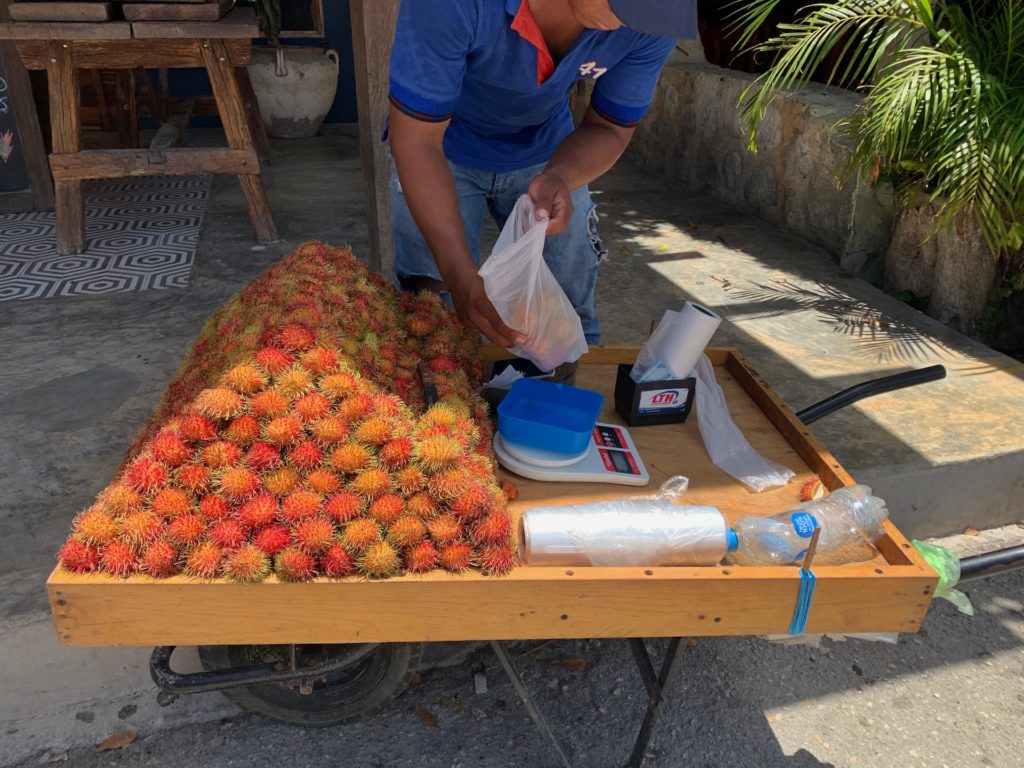 Eating from street vendors is one of my favorite things to do out of all traveling. I have eaten scorpion, all fruits, stuffed frog, crepes, tons of chicken, tacos, drinks and more! It is completely safe and you need to dive right in!
Often this will be the best most authentic food and the it is what the locals are eating so you will be fine! It is also really cheap so that is another positive. Furthermore you are helping a local that is just trying to make a buck vs. maybe a more capitalistic owner at a fancy restaurant who isn't even from Mexico and has a mansion.
Visit Cozumel or Isla Mujeres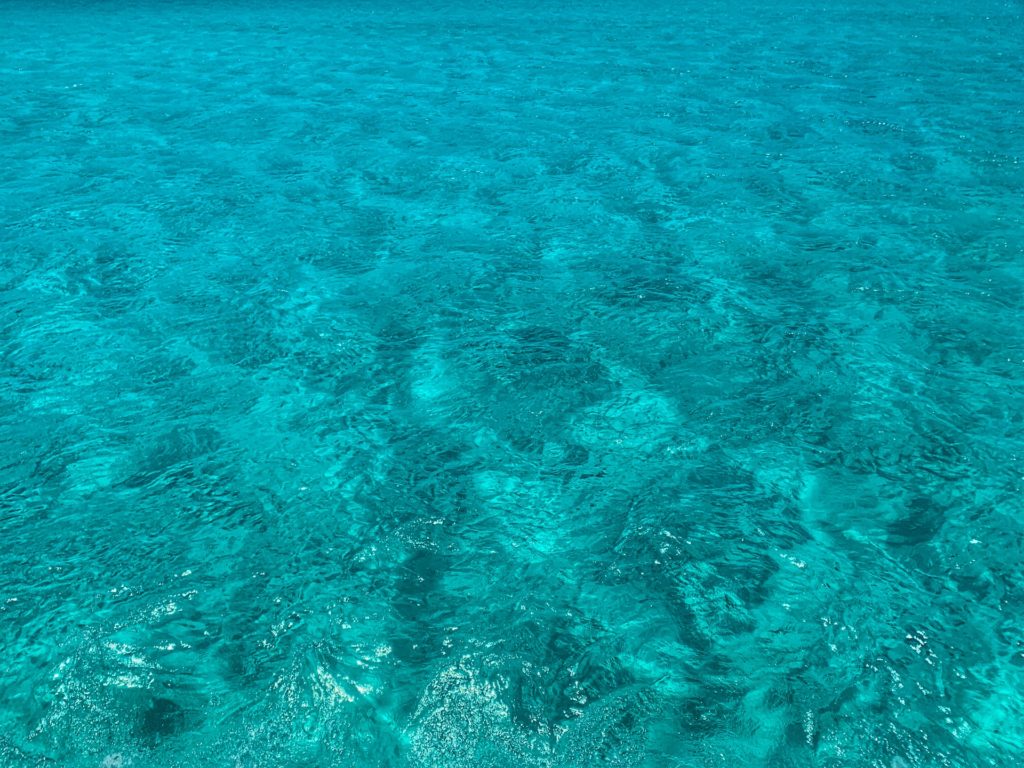 While getting overpopulated these islands still have some of the prettiest water I have ever seen. You can easily take a ferry across the water to both islands and enjoy a day out on the island.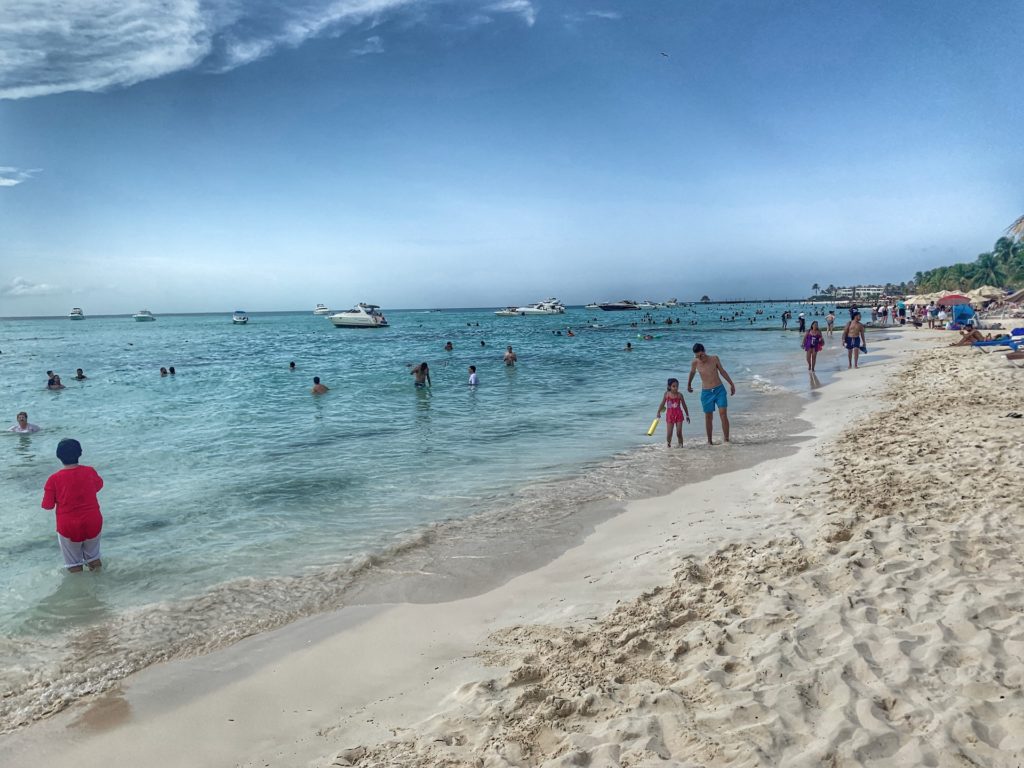 Both places have scooters and golf car rentals to allow you cruise the whole island to beach hip and sitesee. Somewhat quell your expectations of Isla Mujeres as it is starting to come off as a photoshopped Instagram picture. If you had to choose I would 100% go to a day of centotes or a day trip to Tulum over the islands.
Visit Mayan Ruins In The Riviera Maya

This goes without saying as when might you ever see historical ruins like this again? There are many to see in Cancun and Tulum if you didn't have time to do a day trip out to Chichen Itza.
Right in Cancun is El Ray, right in Tulum is the Tulum Ruins and nearby both is Coba and the Xaman Ha Ruins. There are also the San Gervasio Ruins on Cozumel and the Ruins of Ixchel Tempe on Isla Mujeres.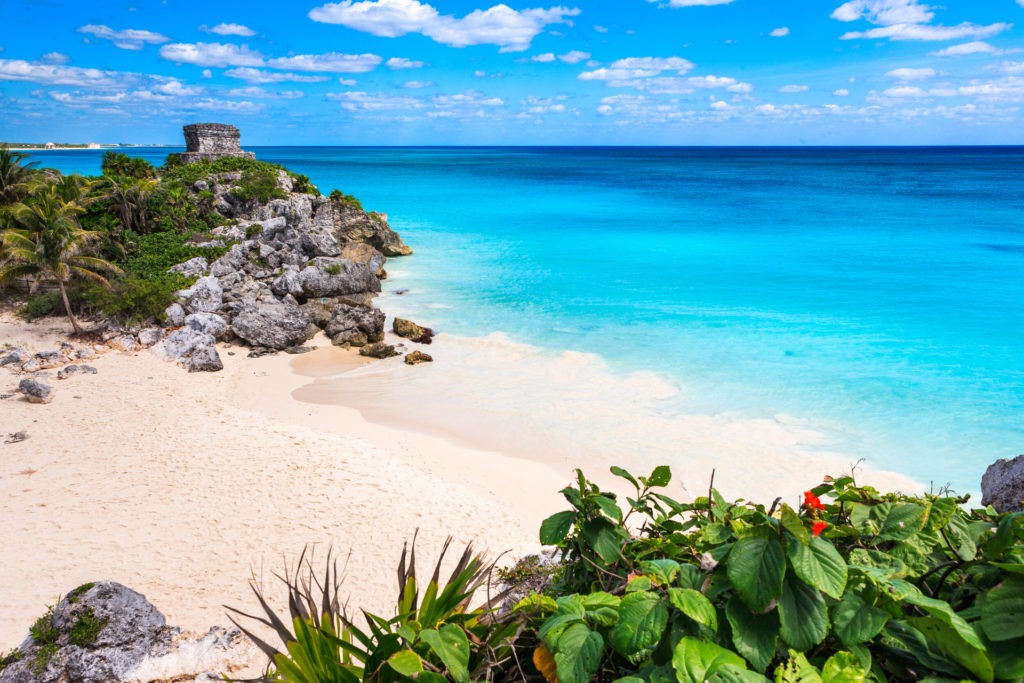 There are so many scattered across the area and all some go back to the BC era. They all have their unique charm and it truly is a feeling of stepping back into history, which is something you have to take advantage of when you travel.
Street Party In Playa Del Carmen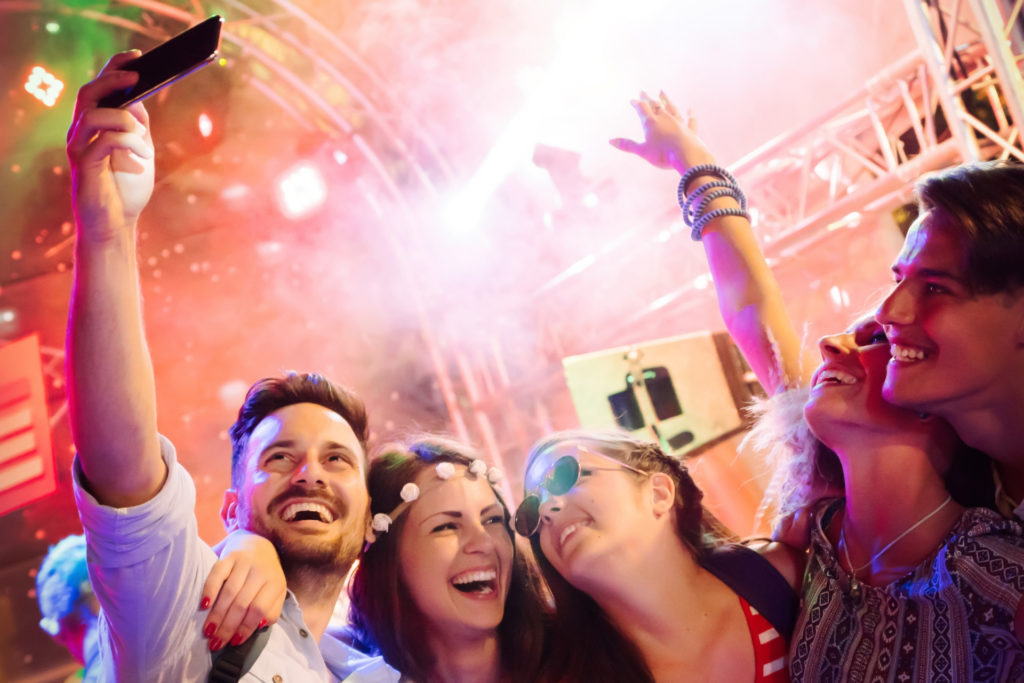 Playa Del Carmen is home to one of the cooler parties on earth as 5th avenue shuts down turning into an entire street party where you can float in and out of bars and drink in the street with hundreds of other people.
I am not sure if this is an every Saturday thing or if I have just gotten lucky a couple times in a row but definitely seek this out if you want a good time!
Jump Through a Cenote Hole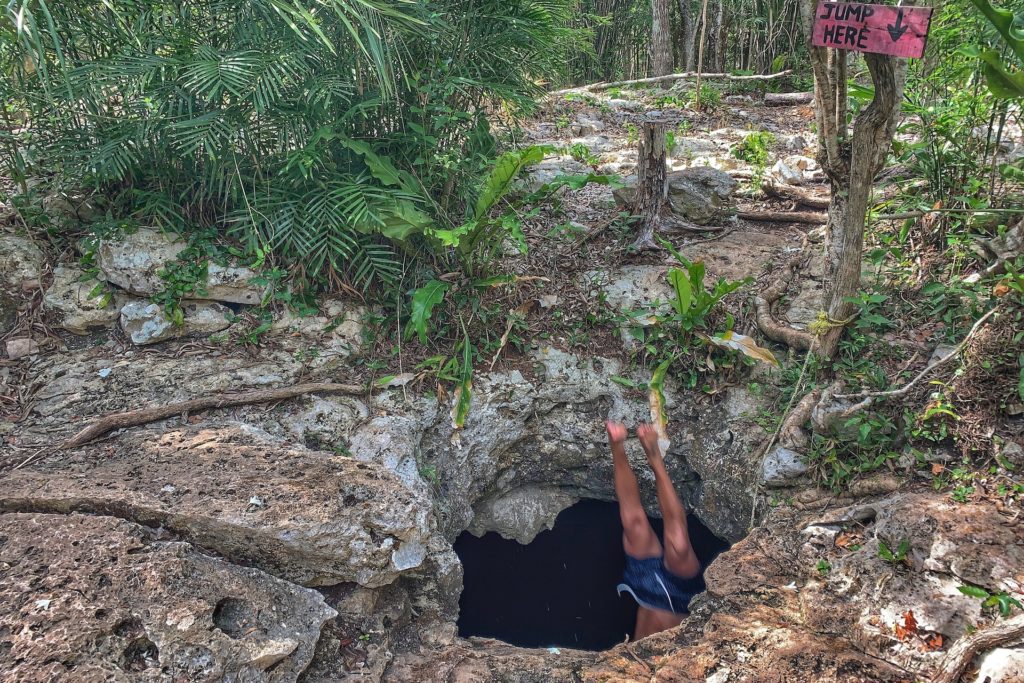 As mentioned, you have to go to cenotes when you are in there area. This one cenote in particular, also known as the Temple of Doom, is a unique spot to jump through a little hole into the water below.
The cave you also jump into is swarming with bats, making it all the more interesting and quite the experience. The cenote is very accessible just minutes from the heart of Tulum so if you want this to yourself be there exactly when it opens or be ready for a ton of people.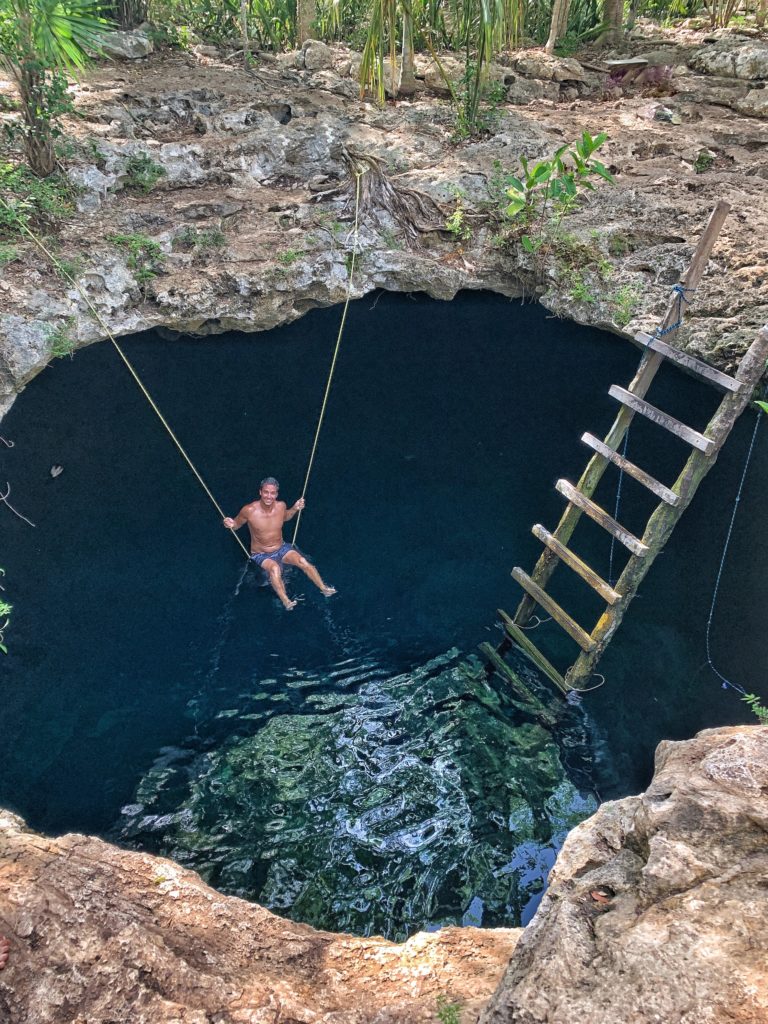 Where is the Temple of Doom cenote? Well it is Cenote Calavera and while it has poor reviews online, it is worth a quick trip out there to check it out, just try to go when it isn't busy.
Stay At An Over Water Bungalow Hotel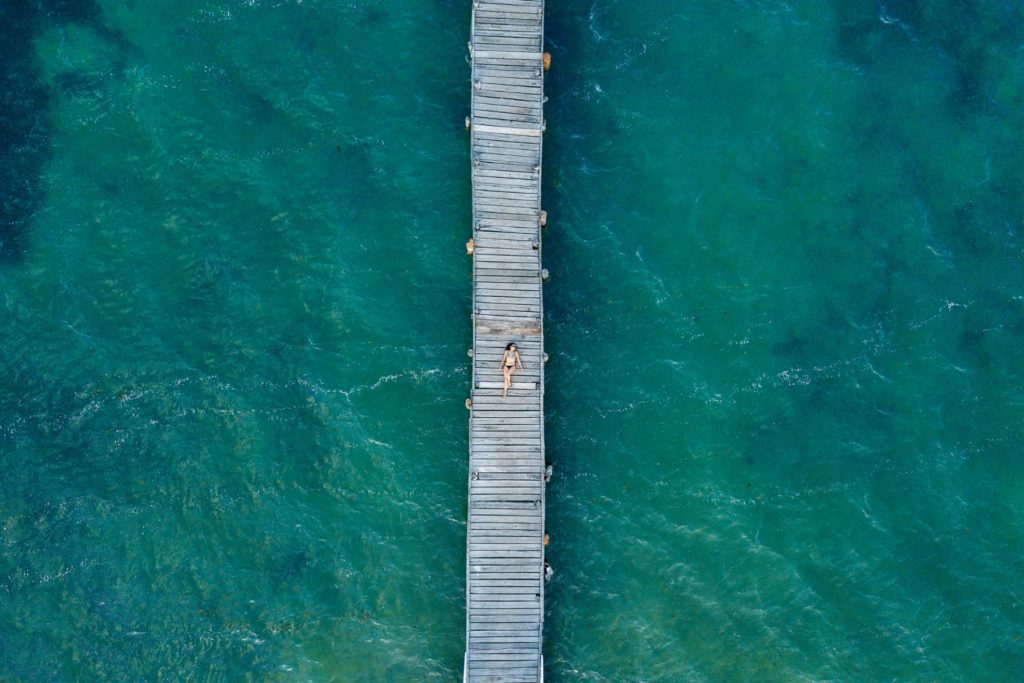 Yes, the Riviera Maya has over water hotels! Of course this is something you have to stay at if you can afford it! The Palafitos Overwater Bungalows are 45 minutes from Cancun but also come with a $1,000+ price tag!
Find the perfect instagram Picture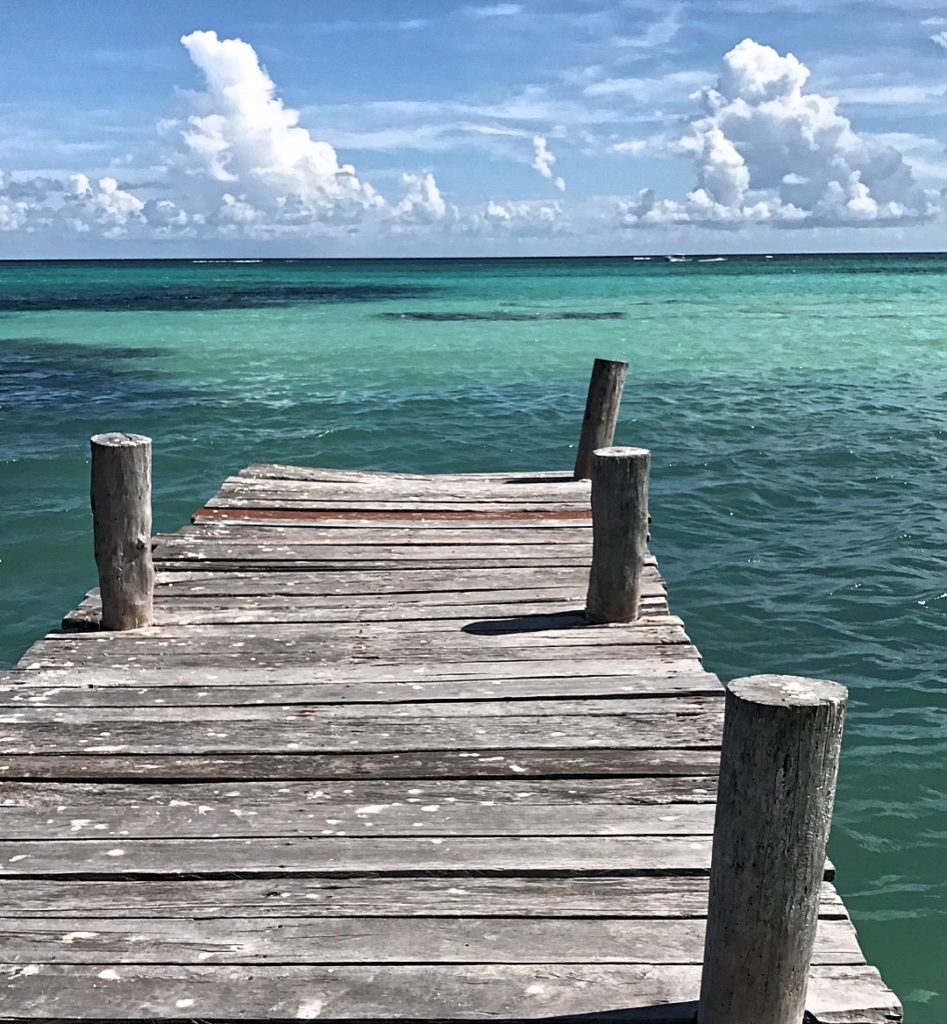 The world has become taking the perfect for better or for worse, heck this website is created on unique cool pictures to find. Tulum has a ton of amazing places for pictures and all over the Riviera Maya there are a ton of docks and beaches to give you that incredible shot to summarize your vacation. Yes, picture taking has become a little annoying but it is what it is!
Take A Catamaran Trip & Be A Human Kite On A Spinnaker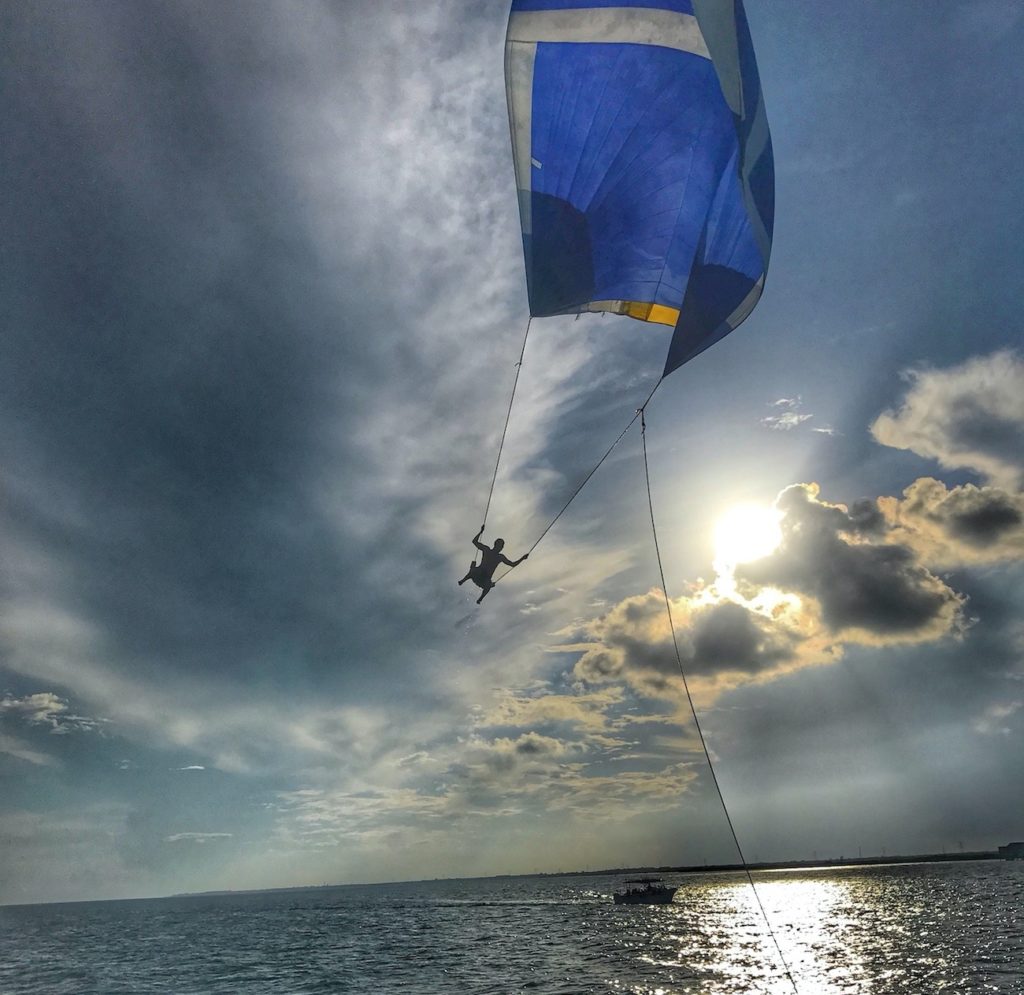 I have done some unique stuff but this was one of the most random amazing things. Here we are on a lovely catamaran ride for a friends wedding with 50+ people and they break out this giant kite!
If you are booking a catamaran tour be sure to ask if they have a spinnaker as it was incredible. You sit in a little swing seat and get taken up into the air flow back and forth! Typically there is only one way to get off and that is flying through the air!
Swim With Sea Turtles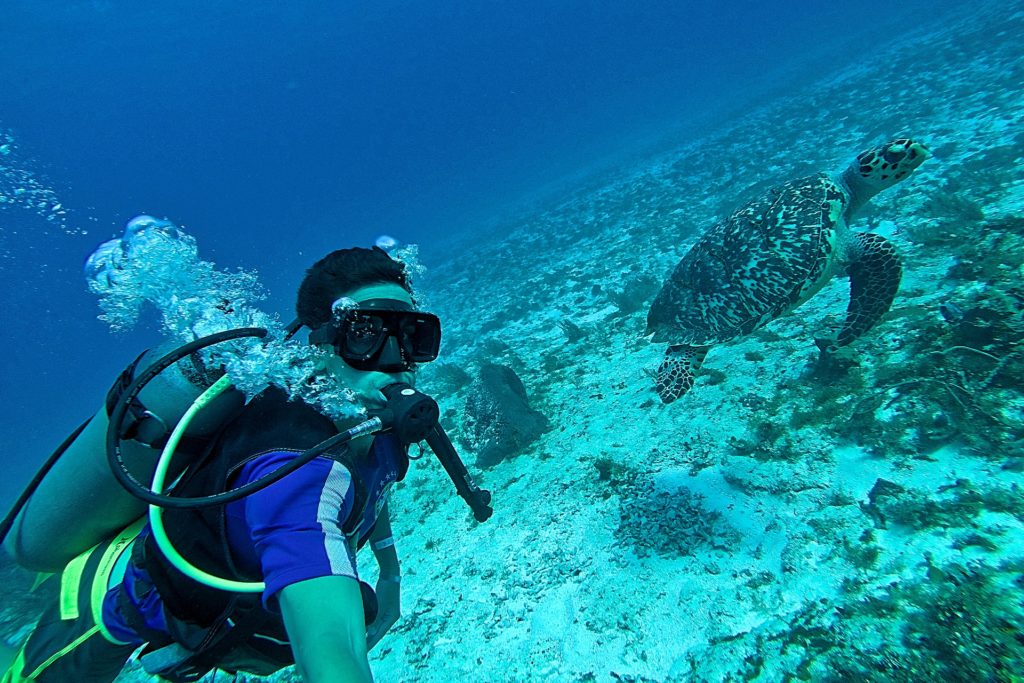 Since you can see turtle nesting sites surely there are turtles in the water right! Whether you want to snorkel or scuba dive, there are a plethora of turtles out in the water.
Off Cozumel is a hot spot as well as snorkeling options near Akumal. If you really want to experience this there are many guides and tours you can go on to get out there and snorkel with the beautiful undersea wildlife.
Have A Drink On A Swing

Something about drinking on a swing just make it taste better. If you ever read my 4 secrets to making the best cocktail, this actually goes along with one of them.
Ambiance is a key to a great cocktail so it just makes sense sitting in a swing with your feet in the sand makes it the perfect setting for a perfect drink. There are plenty of places in Mexico with swings to sit in for your happy hour or an entire day!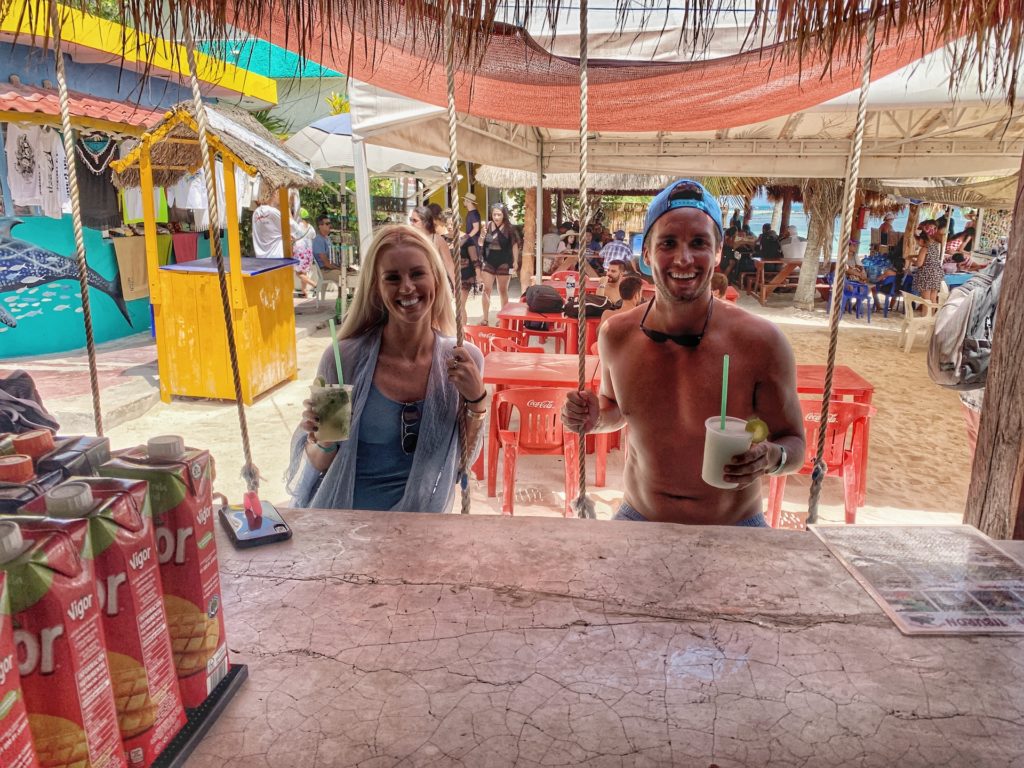 Swim in the Kaan Luum Lagoon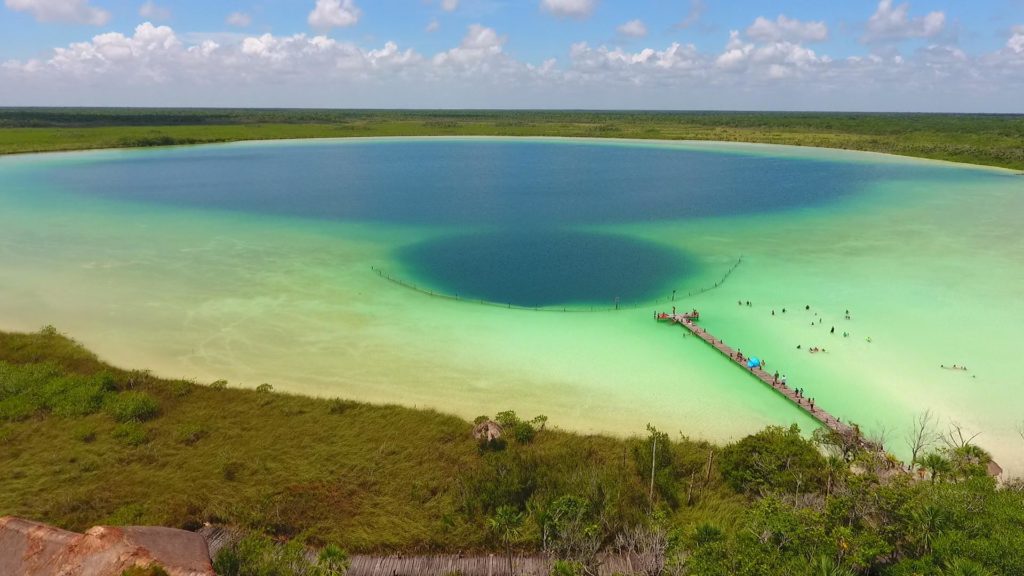 The Kaan Luum Lagoon is a secret little oasis in the middle of the jungle outside Tulum. This incredible place is a great spot for swimming, scuba diving and you can even if yourself a little mud bath!
Cliff Jump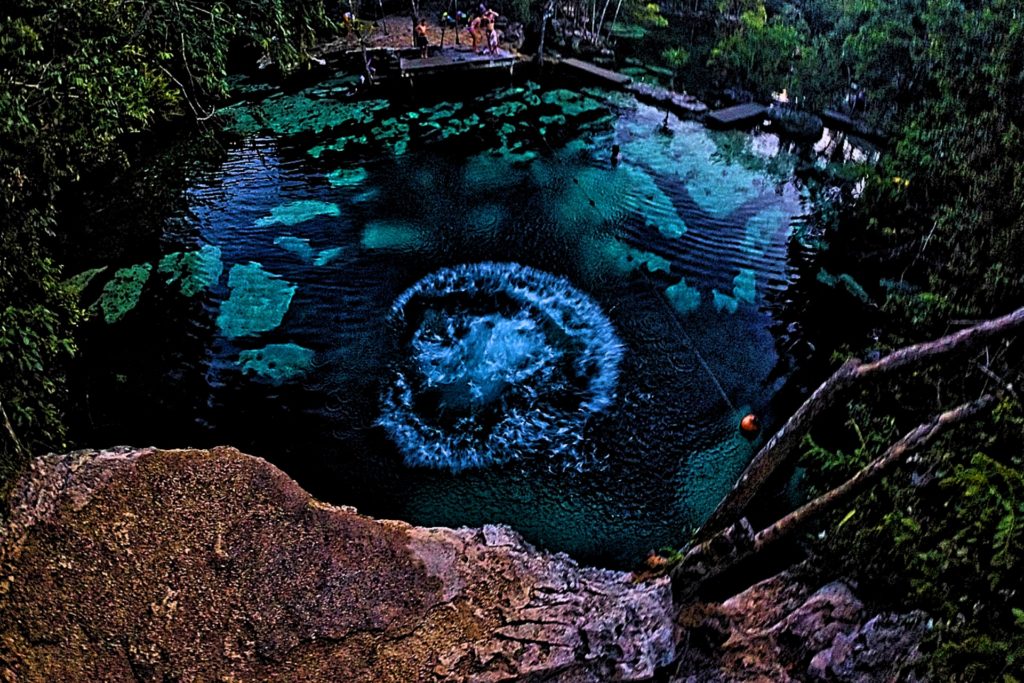 A theme so far has been facing your fears, and here is your fear of heights! There are a few cenotes where you can take the plunge and jump into the beautiful blue water.
Above is Cenote Azul and is a great cenote to visit. Below is Cenote Jardin Del Eden, which is one of the best cenotes to see and makes our 5 Amazing Cenotes in the Riviera Maya article.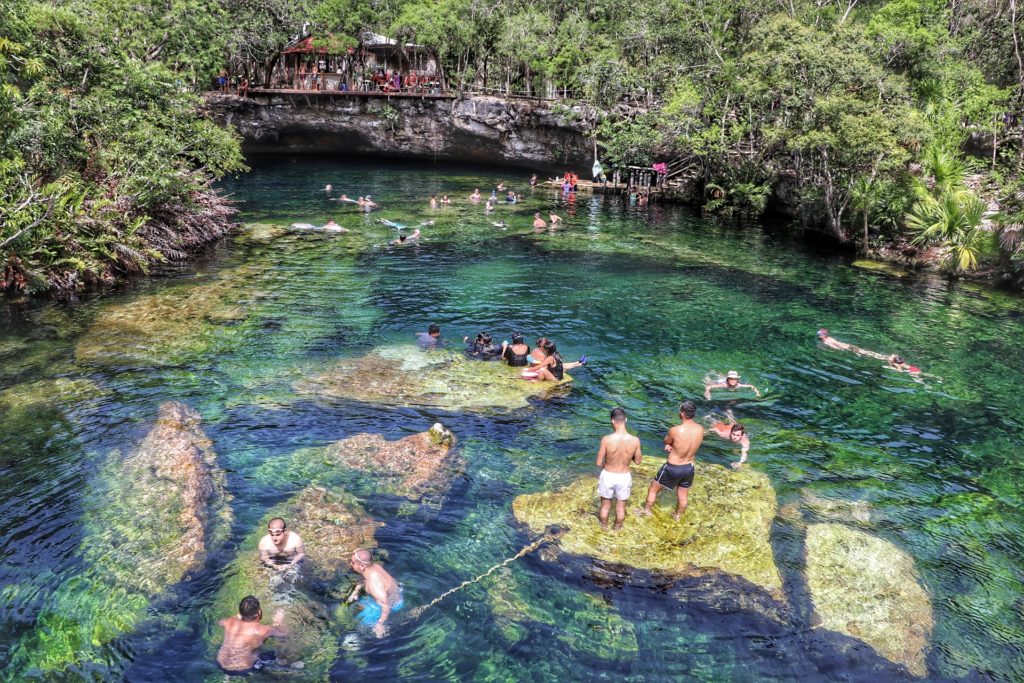 Have a Drink With The Sand Between Your Toes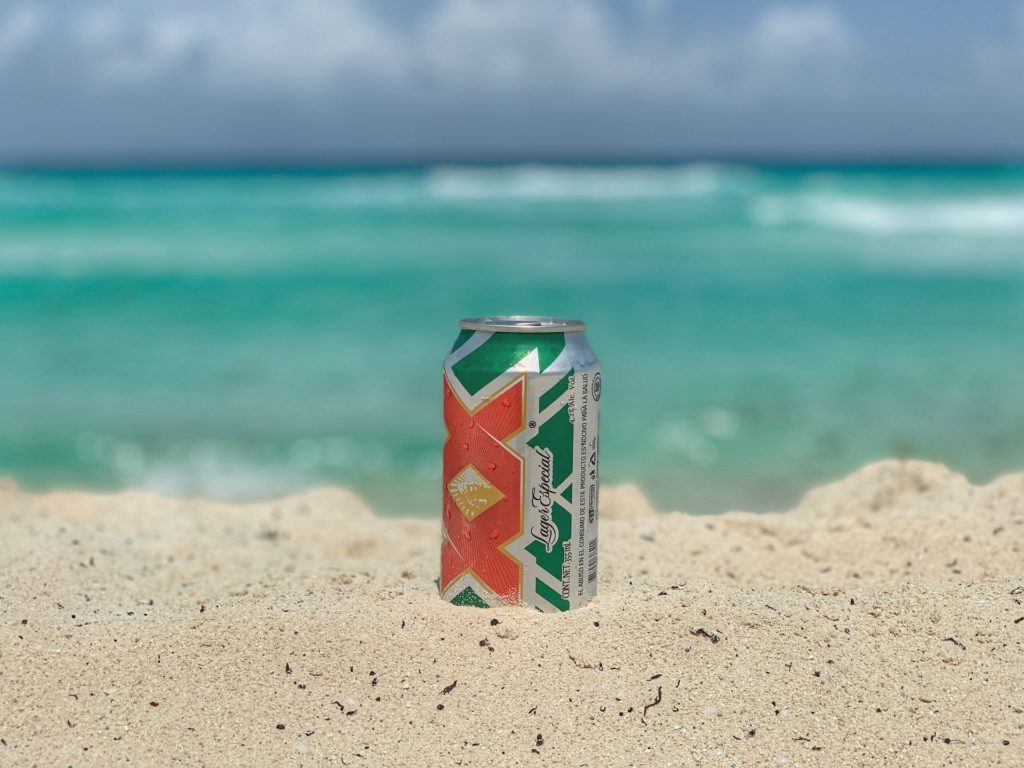 Nothing says vacation like drinking on the beach. Having your first drink and sitting in the sand gives you that, finally this is vacation moment. It normally, and should be, the first thing people do the second they get checked into their hotel.
Now is the time to take a deep breath, leave all your stresses back home, soak in some sun and enjoy yourself.
See a Wild Iguana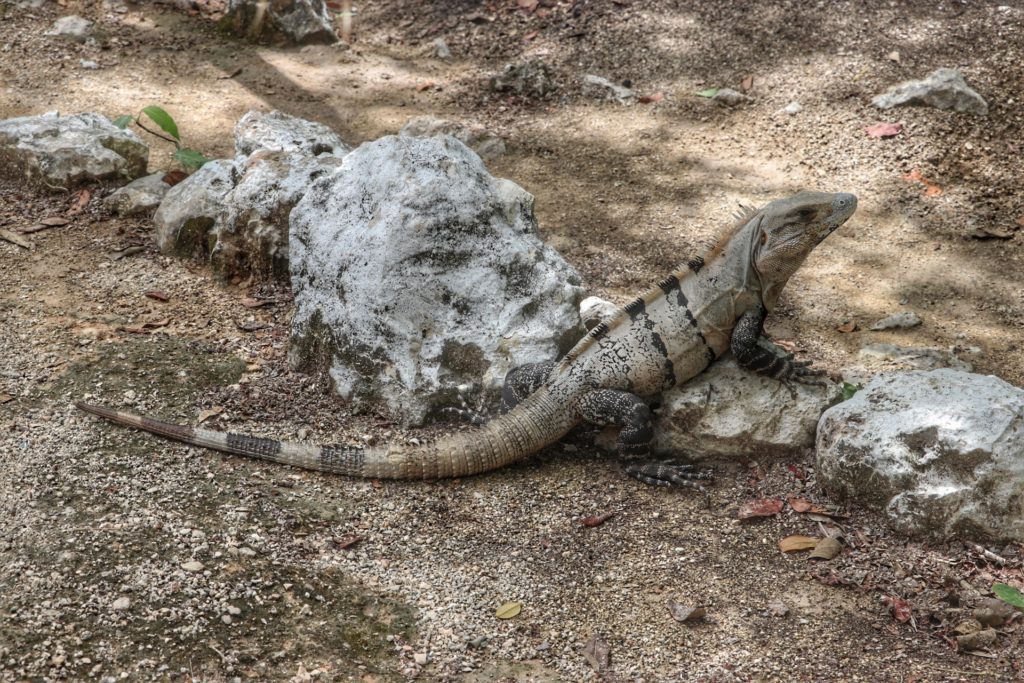 Seeing wildlife always makes a trip better and in this case it can be so exciting to see some of the huge iguanas hanging out around the area. The kids in all of us love seeing these prehistoric lizards!
They are typically more in the jungle areas and near cenotes vs. the more urban cancun and beach areas but always keep your eyes open.
Unplug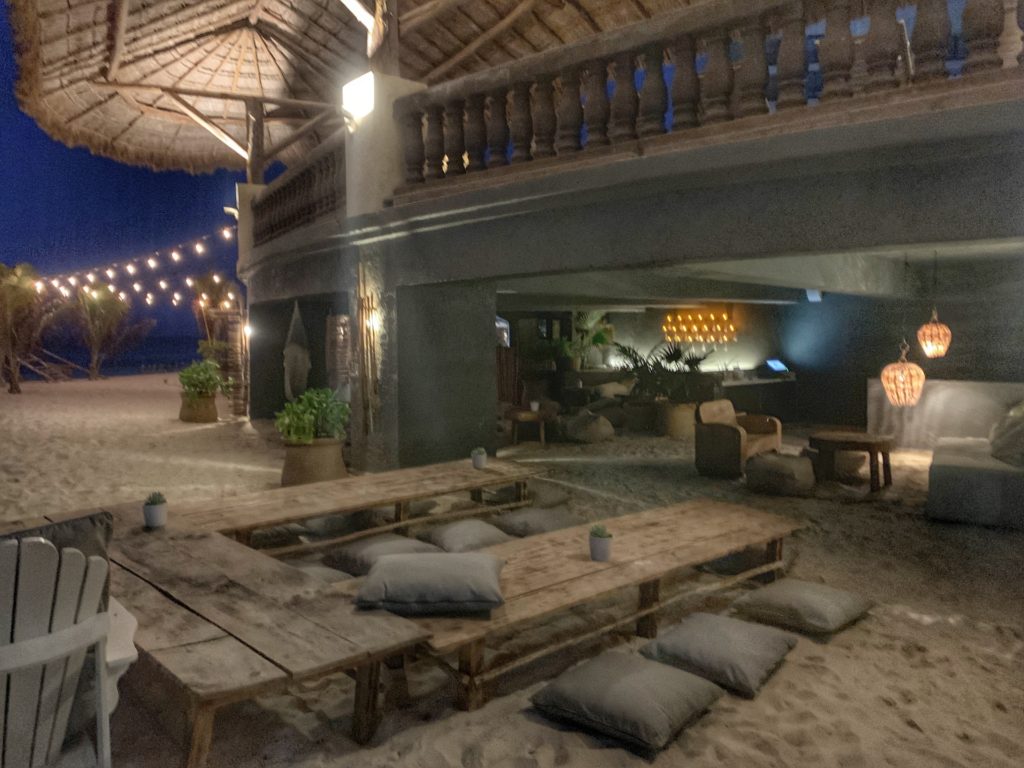 Do Some Water Activities!

Have you ever wanted to paddleboard, banana boat, sail or snorkel? Well Mexico is the place to do it. Not only is the water amazing but the cost compared to doing it in the USA is typically much cheaper as well.
Now is the time to live your vacation and spend a little extra on having some fun. There are so many water options in Cancun and the Riviera Maya make sure to take advantage of them all.
Buy Souvenirs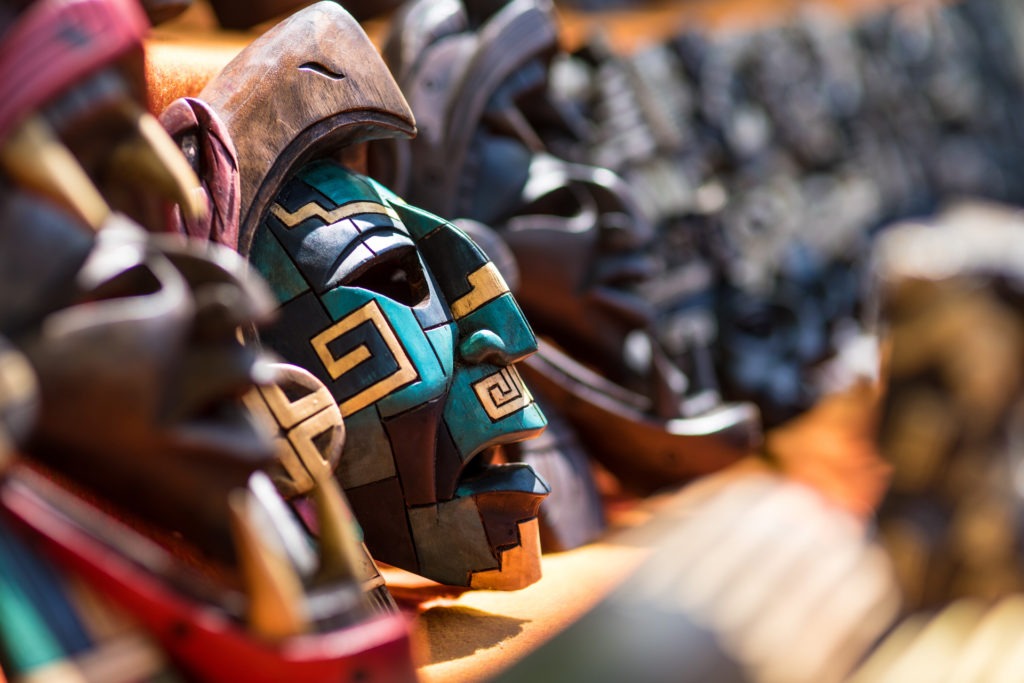 There are so many unique souvenirs to take home from Mexico making shopping one of the most fun things to do! Whether you want clothes, decorations, art, drinking glasses, alcohol, jewelry or really anything, Mexico has it!

Be sure to support the tourism industry and spend some cash at the multiple gift shops and stands throughout the country. Even just a few bracelets or cheap knick knacks could help out the family selling them.
Bar Hop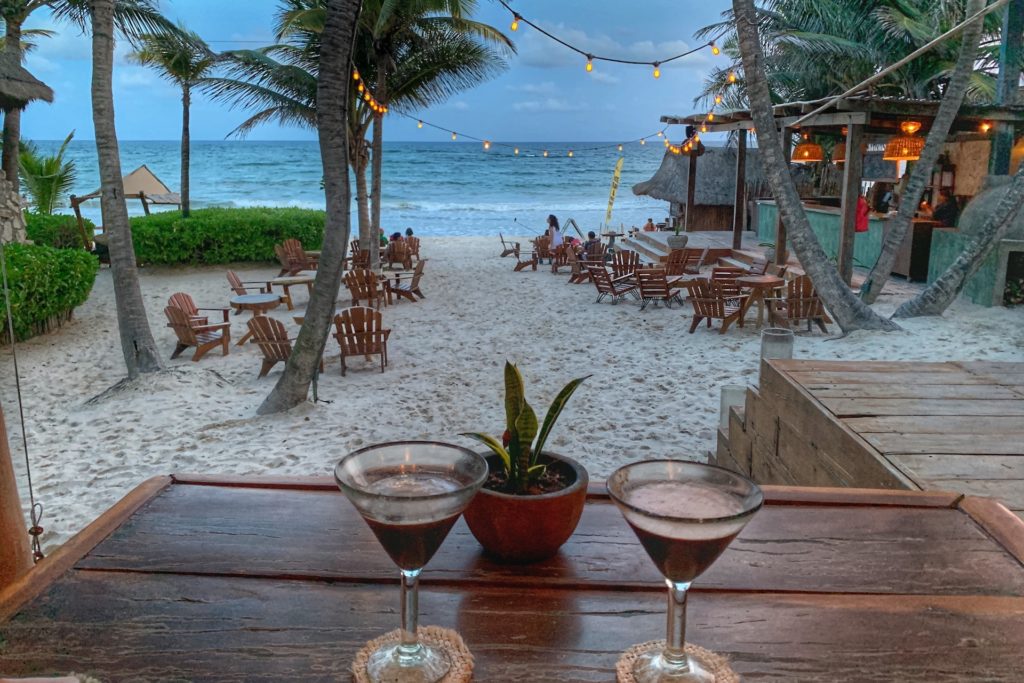 Cancun, Tulum and the entire Riviera Maya have a ton of incredible bars to checkout. Whether you want a stunning beach bar, tequila bar, wine bars, crazy nightclub or even a bar that has live entertainment, you will find it!

Cancun and the area is home to so many unique places to grab a drink, try the local fare and kick back and relax. Of course beach bars are a must do when visiting as well as some incredible rooftop bars spread throughout the area.
View Tulum Ruins From The Beach

Maybe one of the prettiest and most unique sites in all of the Rivera Maya. I am not sure how many places on earth have ruins up against the stunning water and backdrop of the Gulf Of Mexico with that turquoise water.
You absolutely have to go for a walk on the beach and take a look at the ruins from the beach as it is stunning as you can can tell.
Visit an Adventure Theme Park

There are a ton of theme parks in Cancun that have a lot of fun things to do for the entire day! Whether you want to float in a tire, swim or snorkel in crystal clear water with tons of fish; walk or bike through the peaceful jungle, laying a hammock or zip-line there is something for everyone seeking a unique park experience.
Check out Xel-Ha, Xcaret, Xenotes or Xplor. They do come with a higher cost though starting at $40-50 USD for kids and $80-100 USD for adults.
Explore the Cancun hotel zone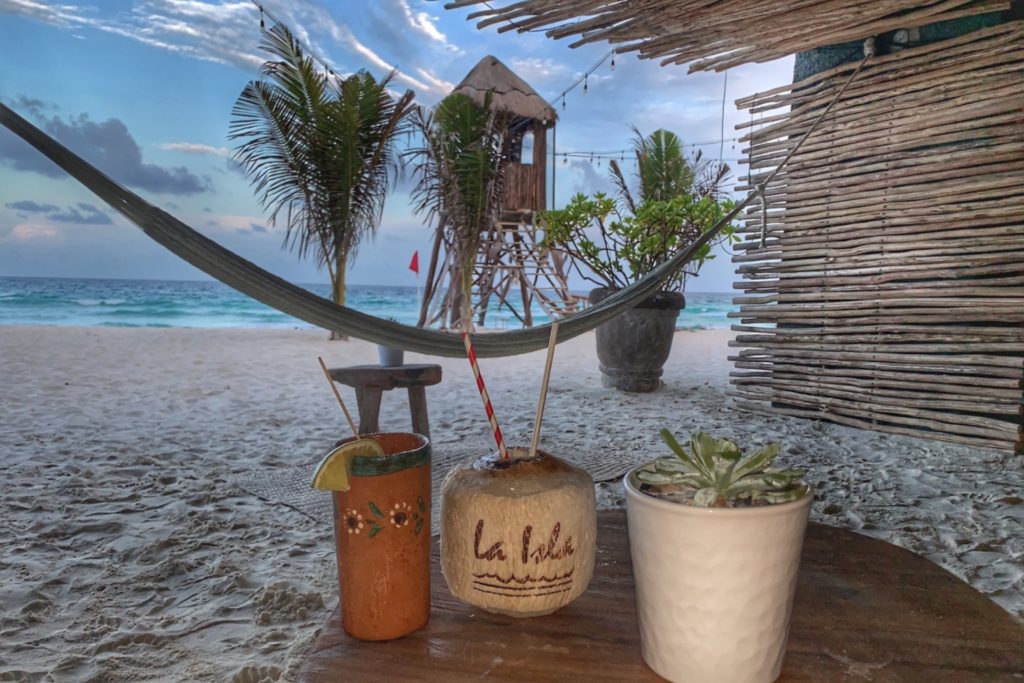 The Cancun hotel zone is touristy but in the best way… I mean you came to be a tourist right? Don't get shamed for going to shops, restaurants and bars. The hotel zone is swarming with a ton of unique bars and restaurants that you have to see!
Whether you want to find an elegant place to eat or just find a swing and have your feet in the sand, you will find it in Cancun or anywhere in the Riviera Maya. Time to relax, try some new drinks and food from sunup to sundown.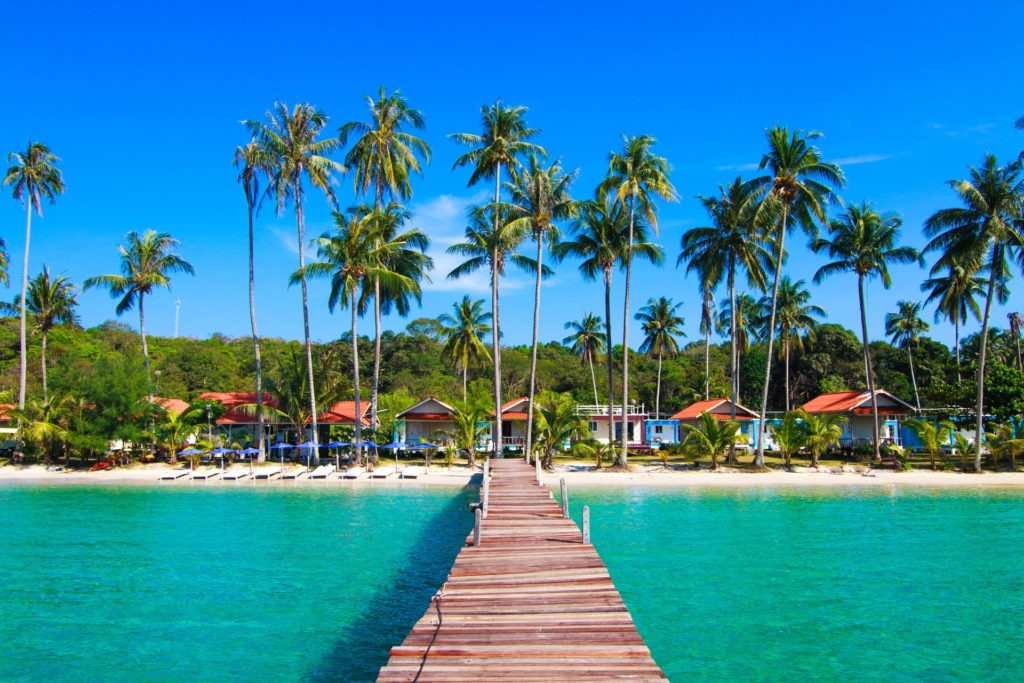 Practice Your Salesmanship & Haggle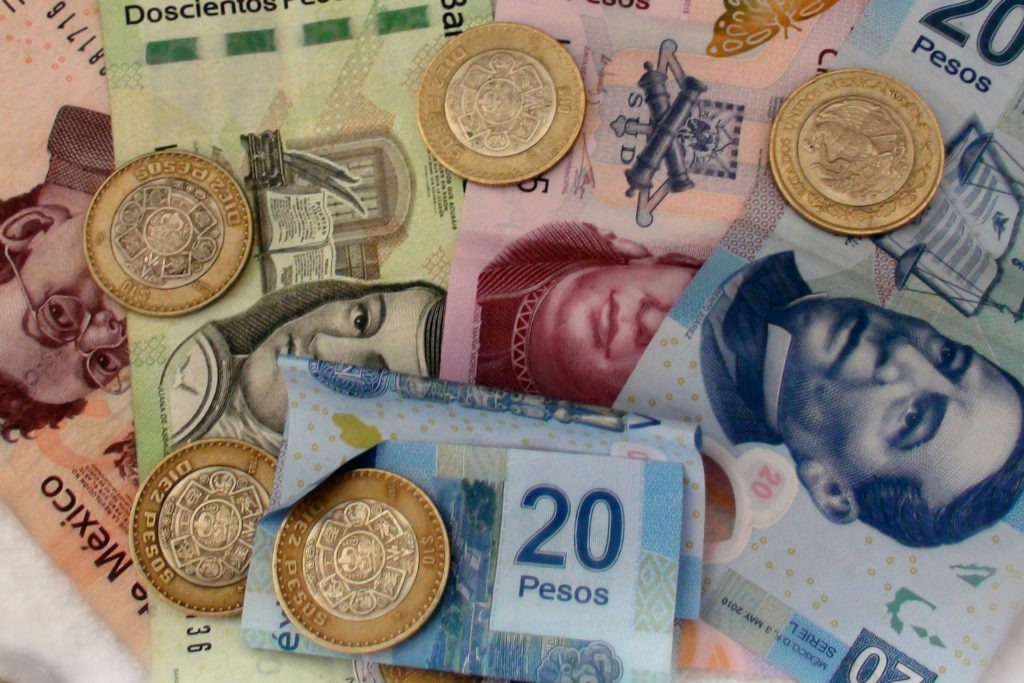 Everything is negotiable in Mexico… try not to be offensive when you are negotiating but know there is typically a little wiggle room. There is definitely wiggle room if you buy multiple items so always try to aim for around 25% off the original price with deeper discounts for buying in bulk.
Ideally you should go around to all the shops and see what shop has the most of what you want and then buy in bulk there for a bigger deal vs. just getting one-off deals at multiple shops. However, as mentioned, feel free to haggle but don't be offensive as this is their livelihood and $5 to you could be dinner for their family to them.