These are the best and my favorite easy meal prep recipes with tips, tricks & ideas! As someone who started a meal prep company it only makes sense to give you some simple meal prep recipes with great tips and ideas to get started.
These meal prep recipes are not only tasty, easy but also budget friendly so you can eat healthy cheap! Meal prep can seem daunting and overwhelming but I simplified it for you to make it simple, fast and helpful for the waistline!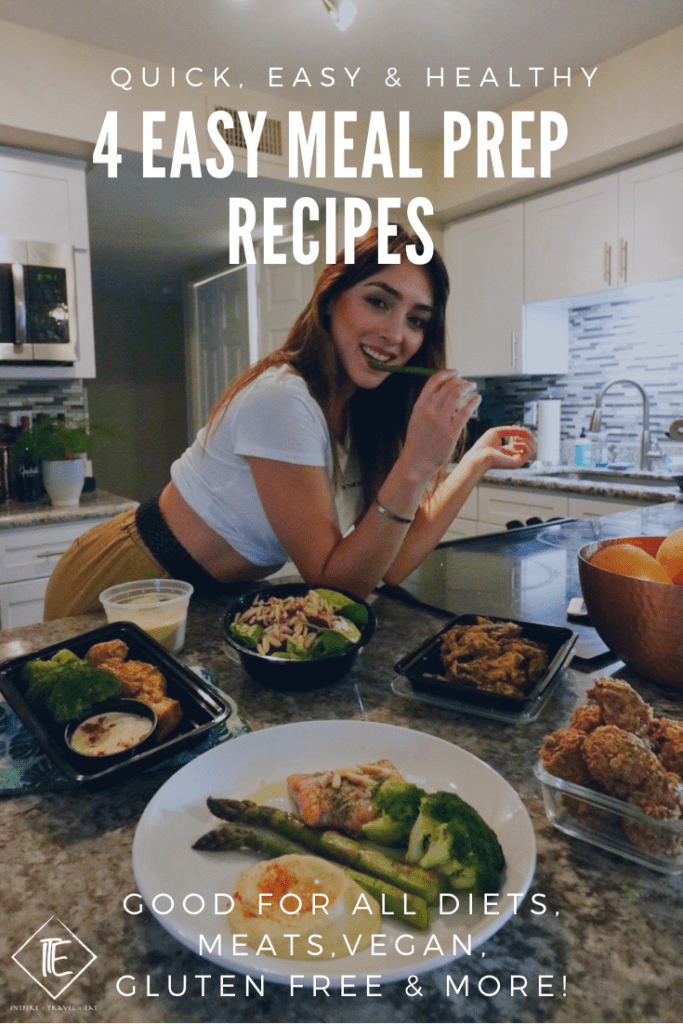 I started a meal prep company with a chef friend a couple of years ago and it was an amazing learning curve as well as just great insights for myself personally on best practices, great ideas and more!
Our recipes were all mediterranean based, which is said by most health professional and sites to the the healthiest diet on earth!
A mediterranean diet delivers all nutrients needed, is light and full of flavor. With said, these recipes below you can make to any flavor.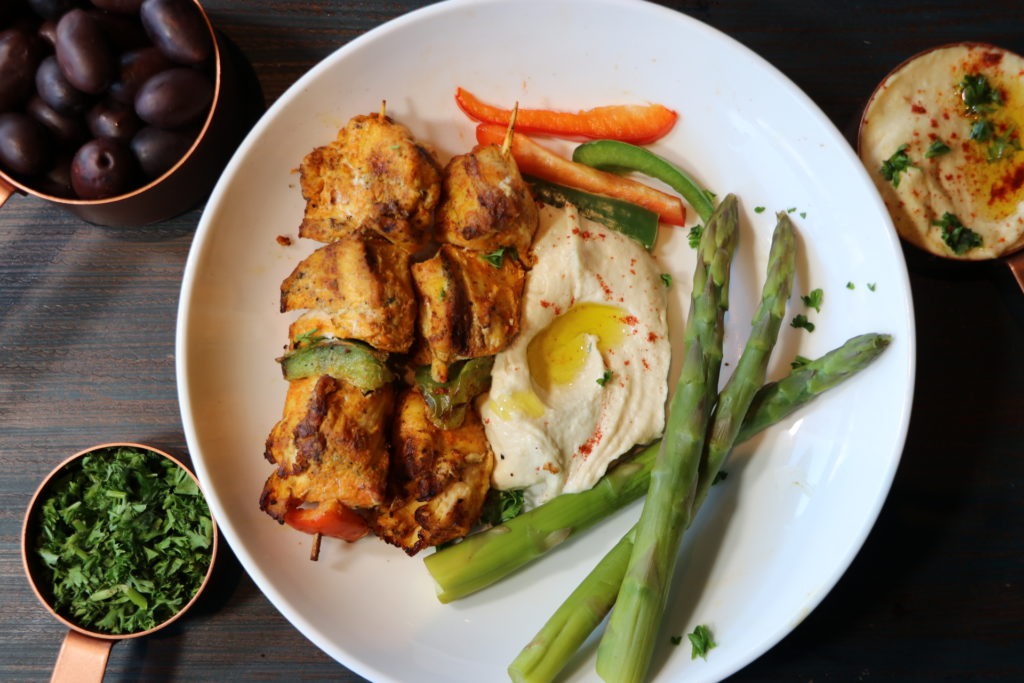 What is great about these simple ideas and quick meal prep recipes is that you can flavor them to whatever you are feeling to change things up for your week.
Whether you want your meal prep to be mediterranean, Mexican, asian or plain with some light seasoning, the recipes are very customizable to your favorite tastes.
Often I will split my meal prep into two different types of food so it mixes things up for the week. These meal prep ideas are so versatile and can make them vegan, keto friendly, steak, shrimp, chicken, salmon, ground turkey or whatever you'd like.
These meal prep ideas are really flexible where you can use whatever veggies you like, rice, cauliflower rice, beans. Feel free to mix and match all the options to keep things unique and fresh vs. eating the exact same meal for the week.

I also threw in a simple protein ball recipe as well, which is amazing and a great pre-workout or any time snack! These recipes are all great if you are in a rush to workout or so tired after working out you need something quick.
We often got asked if meal prepping good for weight loss? Of course meal prepping is great for weight loss and your diet. Below we mention great benefits of meal prepping.
Meal Prep Tips & Best Practices
Meal prepping seems overwhelming but the best tip you can get is to just go do it. Nothing you do the first time is perfect and as you do it a couple of times you will start to get a better process down and your own ideas of best practices.
This article of course will help you from making any mistakes and perfecting it as perfect as possible. So below is a list of some great tips to help you get there quicker than later!
Start Simple With Your Meal Prep… baby steps
Start simple with your meal prep. Don't try and worry about making your own cauliflower rice or hummus from scratch… go into it with baby steps.
Start with cooking your own meat & vegetables and using some store bought simple sides if you want.

Get your timing down and cook levels then as you get comfortable add more stuff to your cooking plate. If you go in trying to learn how to make your own hummus, sides, cilantro lime rice from scratch, dips and more, it may overwhelm ya from doing it again.
However, if you want to make cauliflower rice then use this extremely easy cauliflower rice recipe. Making it is actually way easier than you might think, just grating/blending it and then drying it.
How to cook Vegetables very easily
More than often I just throw all my vegetables (sweet potatoes, broccoli, asparagus, brussel sprouts) on a large baking sheet with a little oil, salt & pepper and I even stack my sweet potatoes. Then I put them in the oven for 25-30 minutes or so at 400.

100% of the time they come out amazing. It is nice too as get a few different textures across the board with some of the sweet potatoes being more soft and others more crisp. If you want easy, this is easy and I never notice the difference from when I am meticulous with it.
Often I will just throw them in the same pan as my salmon if I am baking my salmon… it can be so easy for you and just make your own improvements from there!
Undercook Salmon or Steak a little
Cook steak or salmon a little rarer than normal as you don't want to dry it out and also remember you will be microwaving it later on so it will cook more then.
You can try to be perfect with your vegetables but honestly, it is not necessary. I am always in a rush so quicker and easier the better on my end and here is what I do.
Buy Store Bought Sides to Keep it Simple At the Start
I buy hummus from the store and it goes with everything. I have it on the side no matter if it is salmon, steak or chicken as my protein. It is healthy, filling, tasty and loaded with vitamins and nutrients.

You can make your own rice or Trader Joes and other healthier stores have some great frozen rice options that take 3 minutes to microwave.
Of course there is the simple uncle ben's microwave bags as well, but it is not as organic/pure as making your own or some health food store options.
Remember less is more, you can always add some flavors at the end or when you go to eat it later that week. Start simple and flavor it after.
Marinate Your Meat
Everything is better when you marinate it off course. Whatever flavor profile you are going for definitely try to marinate for 4-24 hours prior with a little oil, seasoning and of course garlic if you are a garlic lover.
Brining chicken is great too if you can even for 30 minutes before cooking. Brining is just putting your chicken in some warm water with a lot of salt. It will make your chicken juicier and more tender.
How Do You Meal Prep?
Meal prepping is the process of making all your meals at once for the week! As mentioned in this article it can be overwhelming and seem like a lot of work but an hour of meal prepping will save you time in the week, money and ideally inches on your waistline!

Benefits of Meal prep
There are so many amazing benefits to meal prepping but the main reasons are healthy, cost and saving time.
Meal Prep For Weight Loss
Meal prepping helps your portion control a ton if you want to count your calories or be sure to watch how much you are eating. Of course you also can make it very light and healthy by eliminating any extra sauces and seasonings.
Tasty Custom Meals For The Week
Meal prep allows you to stop eating food out or having the same sandwich, boring salad or frozen meals when you could be eating something much tastier and more nutritious.
Save Money & Help Budget
The meal prep benefit of saving money is amazing as well. You can buy all your meat, vegetables and such in bulk at once and cook it for the week. $40 can have you with 10+ meals, which is great for you for the week as well as if you have a significant other or family you want to prep for.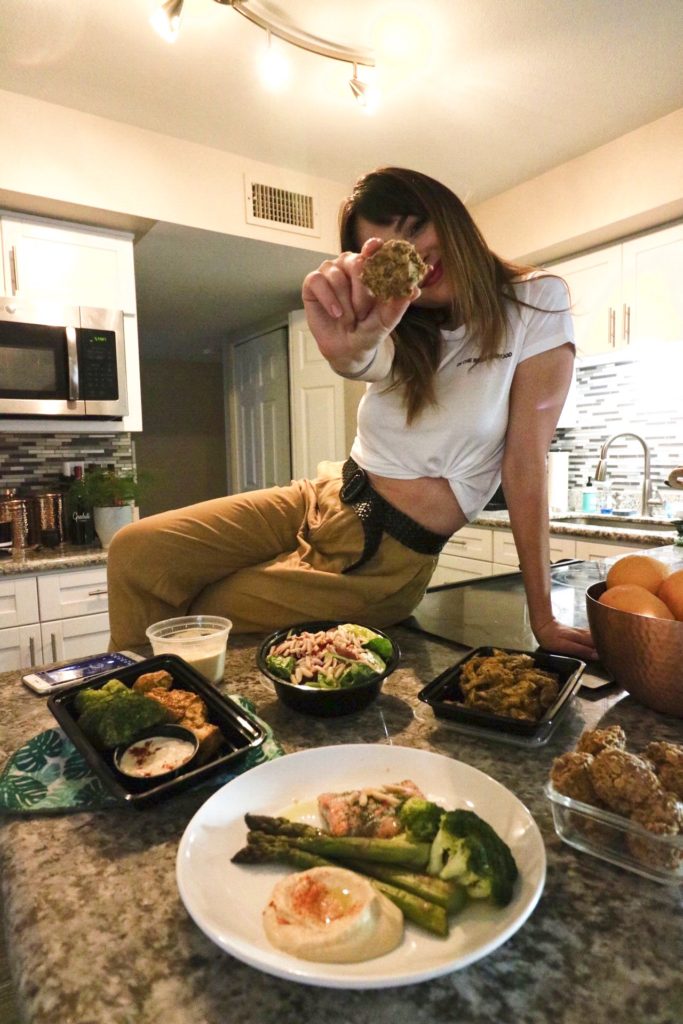 Quick & Easy
Having something quick at the ready is of course another huge benefit of meal prepping. In this new day and age where you just want to grab something quick at lunch, or a quick meal after work before the gym, or when you are exhausted getting home at night and don't want to cook.
Instead of grabbing fast unhealthy food or paying $20 for carry out and a warm meal, just go into the fridge and grab one of your meals!
Control What You Eat
Making your own meals allows you to have control over what you are making. You can be sure you limit any extra salt, any allergies you might have, be sure it is gluten free if needed and more.
How long can you keep meals in the fridge?
Your meal prep will last in the fridge for 4-6 days. 6 days is typically when you will start seeing or smelling signs your meat get a little too old but I often have prep that lasts 7 days.
Of course the longer you wait to eat it the less fresh it is and the more it might dry out. 4-5 days is normally a sweet spot and is great as typically you meal prep on Sunday for the week so you can plan ideally up until Friday at lunch or dinner.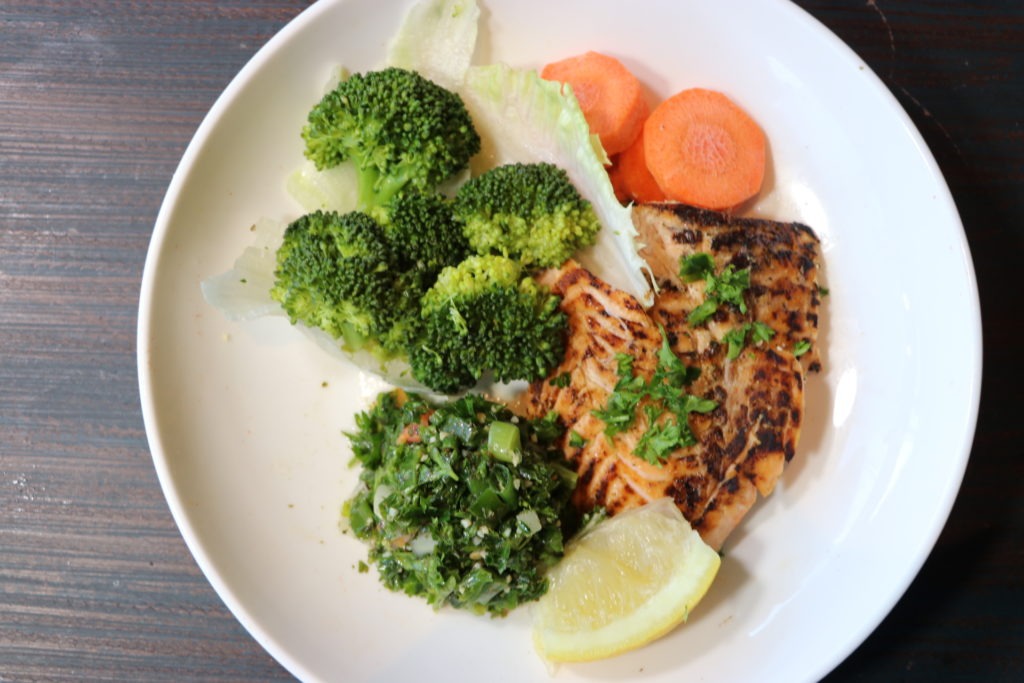 What Day Should I Meal Prep
Meal prepping is best on Sundays. Typically Sunday you have a lot more extra time than a weekday. You can get to the grocery store, maybe have time to marinate things, cut everything up and overall just a lot more time to relax and prep.
Can you freeze meal prep recipes?
Yes you can but it is not advised as should try and meal prep each Sunday or Monday for the week vs. freezing out all the nutrients and such from your meals.
Furthermore rices, lettuce, pastas, asparagus and sweet potatoes don't reheat from freezing very well at all.
How to Make Cauliflower Rice?
Making cauliflower rice is so simple as it is just blending or grating the cauliflower into couscous like texture and then drying it. Here is the quick recipe for you to make cauliflower rice in 10 minutes or less.
Make Lettuce Wrap Meal Preps
This is fun, obviously so simple and everyone loves lettuce wraps! If you want to cut out some carbs and add a nice crunchy lettuce texture it is literally one small extra step. Just buy a head of iceberg lettuce or wide romaine lettuce and tear it off to make your little cups.
Lettuce wraps are a great idea to mix things up some and add in your meat, some diced vegetables and bingo, all done.
Meal Prep Recipes
Below are a few meal prep recipes but they are all interchangeable. If you want to use tofu, salmon, steak or any other vegetable you like, go for it!
You can keep things fun by mixing around your veggies, starches and meats or add different flavors.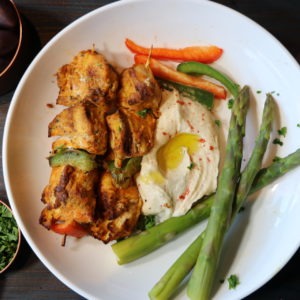 4 Easy Meal Prep Recipe Ideas
These are the best and my favorite easy meal prep recipes with tips, tricks & ideas! As someone who started a meal prep company it only makes sense to give you some simple meal prep recipes with great tips and ideas to get started. 
These meal prep recipes are not only tasty, easy but also budget friendly so you can eat healthy cheap! Meal prep can seem daunting and overwhelming but I simplified it for you to make it simple, fast and helpful for the waistline!
Print
Pin
Rate
Ingredients
Rice Bowls
2

lb

protein

chicken, steak, ground turkey, salmon or meat substitute

2

lb

vegetables

Brussel sprouts, asparagus, broccoli are great.

2

lb

rice

brown rice, jasmine rice or any preferred rice

2

tbsp

olive oil

salt & pepper to taste
Protein, Sweet Potato & Hummus
2

lb

proten

chicken, steak, salmon or substitute

2

sweet potatoes

cut up into 1/3 inch round chunks

1

cup

hummus

2

tbsp

olive oil

salt & pepper to taste
Lettuce Wraps
1

head

iceberg lettuce

2

lbs

protein

ground turkey, ground chicken shrimp or meat substitute

2

cup

water chestnuts, diced

4

cloved garlic, minced

2

green onions, diced

2

cups

diced vegetables like peppers or carrots and peas

optional

2

cup

cauliflower rice

optional
Optional For Above
Make it to your favorite taste with spices & sauces

Mexican, asian, greek or keep it plain.
Instructions
Storage
Most everything can be put into the same container portioned out to your meals. Would keep lettuce & hummus in their own container. Can always keep everything separated in its own container as well.
Rice Bowls
Saute vegetables on a frying pan or skillet with oil with oil until tender.

In oven can even toss vegetables with a little oil, salt & pepper. Put in oven at 400 degrees for 25 minutes. Check on them at 20. Or steam them if you would like.

Cut up and saute your protein in 1 tbsp of olive oil with salt & pepper and a little garlic if you'd like. Cook until done, pending the protein will be 5-10 minutes.

Salmon baking instructions here.

As mentioned cook your salmon and steak one level rarer than normal since you will reheat it.

Cook rice to instructions.

Can toss your rice, vegetables and protein in your preferred seasonings or sauces.
Protein, Sweet Potato & Hummus
Peel and cut up sweet potato into circular pieces about 1/3 inches thick.

Now you can keep it simple and just bake your sweet potato in with your protein and done.

Or, can cook separately to make sure you have the perfect doneness you would like for your veggies.

Can saute or bake your protein. Saute with some oil is easiest. Cook until done, pending the protein will be 5-10 minutes.

Use store bought hummus until you are ready to make your own!
Lettuce Wraps
Cook ground chicken or turkey until brown and cooked throughout.

Add in vegetables and additional asian or preferred sauces and seasonings. Remember less the better to keep it healthy!

Cut stem off lettuce and break off the whole iceberg lettuce cups.
They are amazing and last forever! They last in the freezer a long time as well and taste great lightly frozen!
Print Recipe