How to travel cheap on a budget is what everyone wants to do! Whether you want to travel cheap around the world, budget travel in the USA or do affordable europe traveling.
We all want to travel the world on a budget but it seems we can't afford it… which is where this article comes in to help you travel on budget.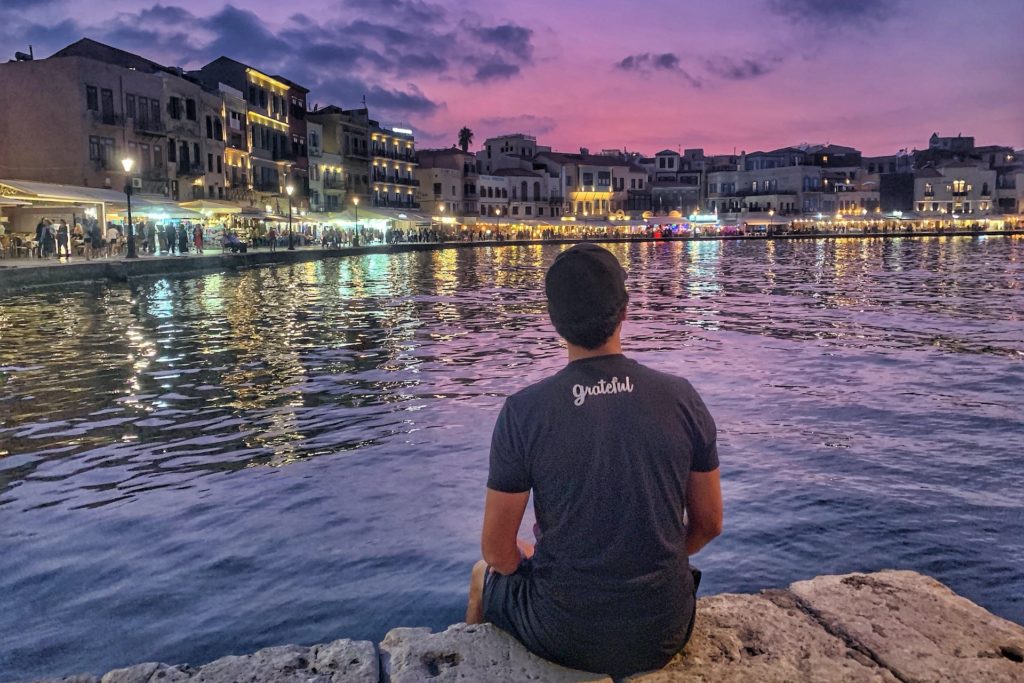 After traveling to over 30 countries, hundreds of cities and almost all continents I have gathered together the best tips, hacks, tricks and created the ultimate guide to travel cheap.
The cheap travel tips below will help you with ways to travel on a budget, best places to travel cheap, affordable travel destinations as well as cheap travel tips & hacks.
With travel being tough due to COVID-19 you may just want to travel cheap in the USA if you are local or travel europe on a budget, which is all possible to do this locally with the tips below.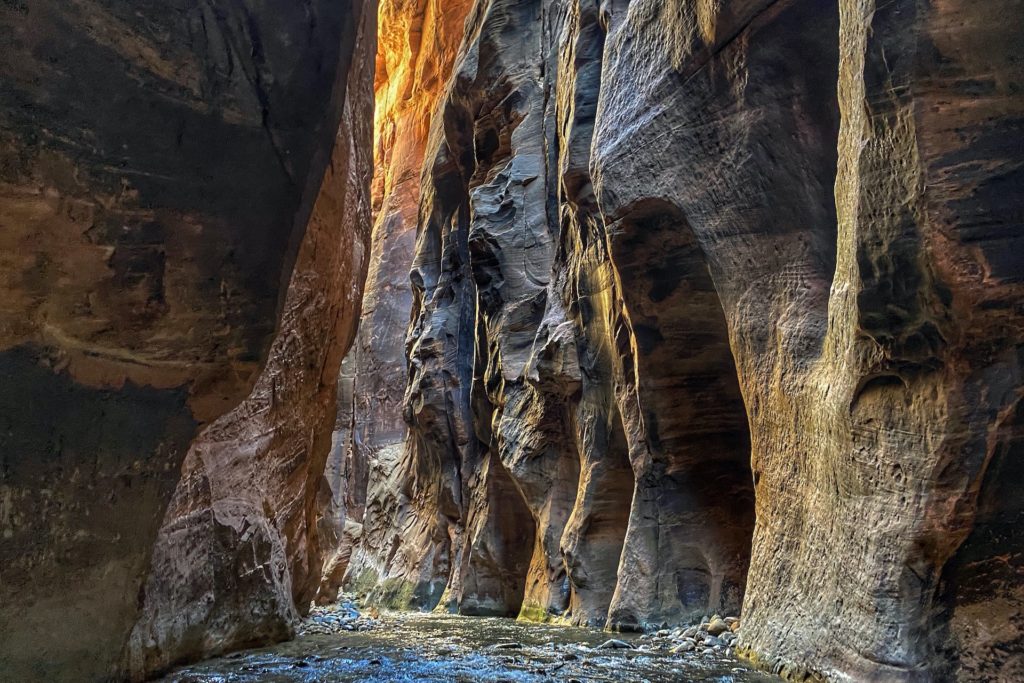 With these cheap travel tips I hope you can save up and be creative so that you can achieve some of your all-time bucket list trips while traveling on a budget.
I have been lucky enough to travel a lot and try to do so cost efficiently so that I can do it as often as possible. The more ways I can travel cheap the more traveling I can do!
With these budget travel tips and tricks hopefully you can start to go on an amazing vacation 1-2x a year or more to see all of what the world has to offer.

People think a trip will cost $5,000 and they just can't afford it but there are so many ways to travel for cheaper than you'd think. Whether you plan efficiently or pinch pennies that tropical vacation can be just $1-2,000 away!
The key is finding value and below are some great ways to be as efficient with your travel budget as possible. See here for my top overall travel tips & tricks click here.
If you are looking for cheap travel destinations in the USA or near the USA, see this article for a list of top 5 places to travel cheap from the USA or Canada Click here.
Be Flexible On Your Destination To Travel Cheap

If you want to travel cheap then be open to going anywhere on earth at any time of the week, month or year. Doing some last minute travel cheap can payoff if you are open to just winging it wherever the cheap flights are.
Did you ever play that game in school where you spun the globe and put your finger down to see where you were gonna live when you grow up?
Well do that now but with search engines for your trip. Being flexible can open up tons of cheap options and locations for you to checkout as you search for a great deal.
Google Flights is awesome where you can go to the main page (desktop is more user friendly), enter an airport and then scroll around on the map to see costs of flights to anywhere in the world for your dates.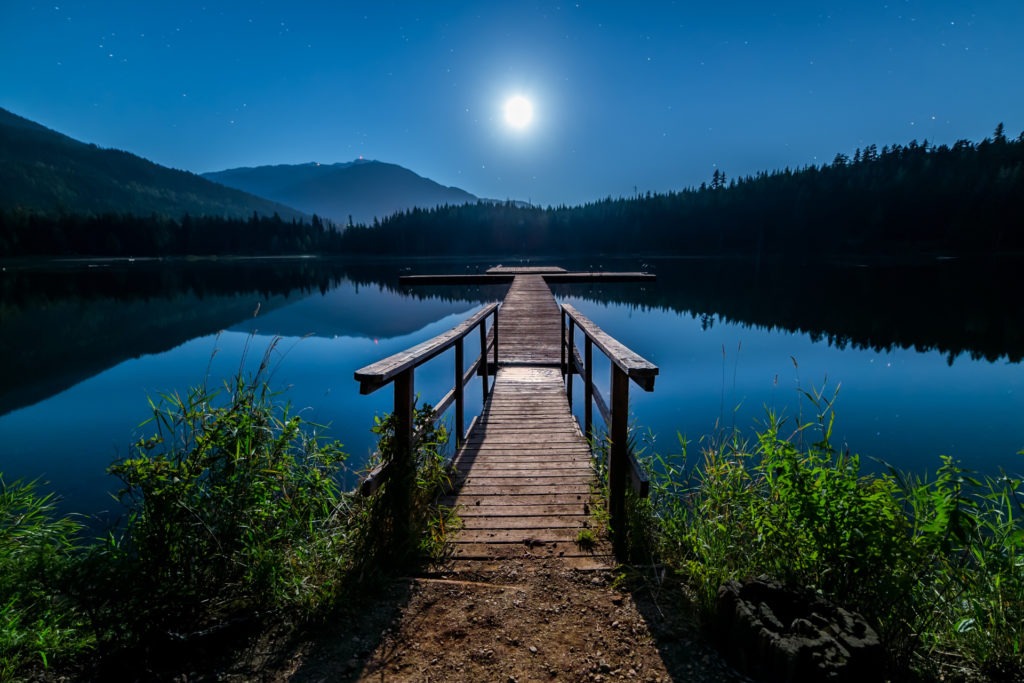 It actually is a bit of a rabbit hole once you get started as it opens up the entire world to you! Skyscanner and greatescape.co offer "search everywhere" option and Groupon is another great place to checkout.
What is the best cheap travel destination?
It is wherever is cheapest at the time when you do your google flights & hotels search. Be open to traveling anywhere in the world. One day a flight to Rome could be $200 or Budapest for $400. Be flexible and open to going anywhere!
Be Flexible On Timing To Travel Cheap
To get cheap flights you need to be open and flexible when you fly whether it be time of the year, month or day of the week. Flying midweek is normally cheaper because most people travel on weekends etc, pretty common knowledge.
I often will take Wednesday through the weekend off so I can fly out Weds to save on the flight but also make my trip an extended long weekend or a 12 day trip from Wednesday to two Sundays away.
If you want the cheapest flights you need to be flexible for your time of the month as well as avoiding flying around holidays at all costs.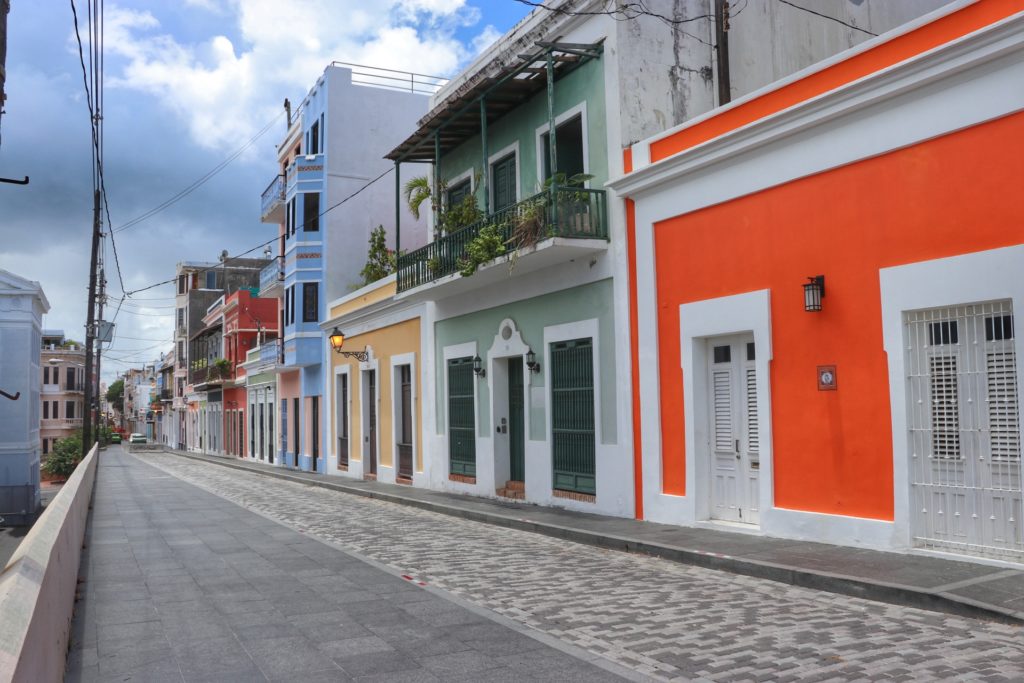 When Is The Best Time To Buy Cheap Flights?
The best time to buy cheap flights is the start of January. This is simple economics with supply and demand. Typically people travel over the holidays as well as spend all of their money over the holidays.
Thus, airlines and the tourism industry know people aren't spending a lot of money at this time. To encourage spending airlines and tourism type companies lower prices to get you to purchase then, similar to when they raise prices during peak times.
With that said, if you want to buy the cheapest flights then be looking at the start of January to get the best flight deals.
Traveling On A Budget By Eating & Grocery Shopping Like the Locals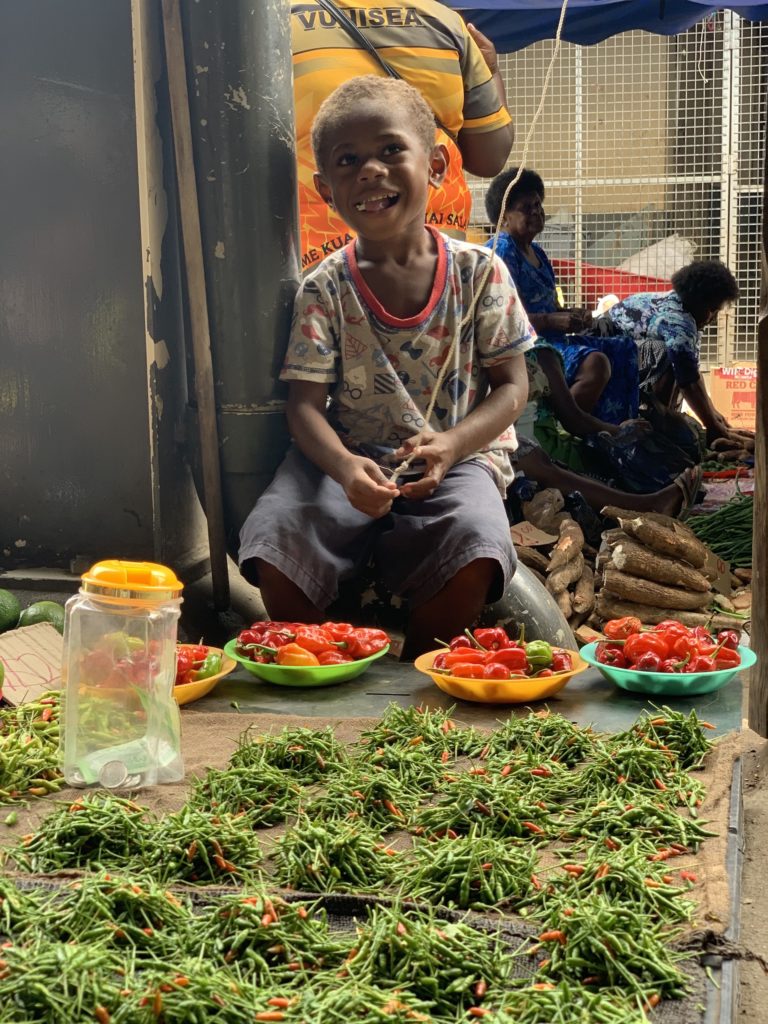 If you aren't eating the local food then you need to change your travel life! Eating local food not only is a great way to eat cheap when travelling but it is also an amazing way to dive into the culture.
For whatever reason going grocery shopping or to a market is one of my favorite things to do when traveling. You should be experiencing every single part of another culture by trying all their own dishes, even if you might not love them anyways.
With that said, an added bonus is normally eating like a local is so much cheaper. You can get so much fruit, eat street meat or visit local small restaurants for a fraction of what it costs to try and find American food wherever you are.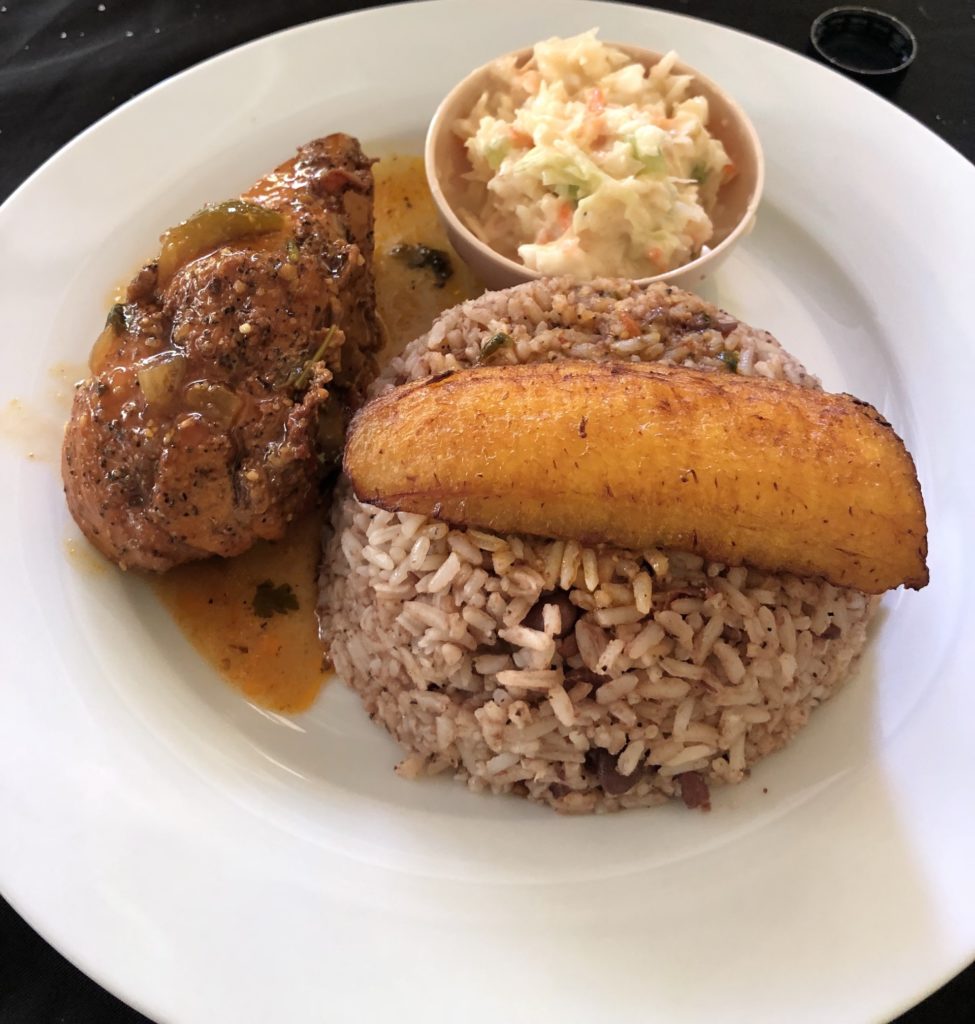 Drink the local beer, eat the local cuisine and grocery shop for as many meals as possible to save money but also to truly experience as much of the culture as possible. If you want to travel on a budget then you need to be eating like a local!
Sacrifice Comfort To Save Money Traveling
If you want to travel cheap then you have to stay at budget hotels and book cheap flights to save money. It's easy to say but it is not easy to put it into practice.
This contradicts some of my other travel beliefs about spending to have fun but if you are on a budget then you gotta do what you gotta do.

At the end of the day remind yourself that for a 7-21+ day trip, in 5 years from now you aren't going to remember your flight that didn't have movies or a bus that took 4 hours longer so don't let some time or conveniences stop you from a trip of a lifetime.
Use budget airlines to fly cheap and sacrifice some of the comfort you want. Remember if you save 50% on a flight that just means you can travel twice as much! If you want to travel cheap then you need to use budget airlines.
There are also busses or trains everywhere in the world that will take longer but are cheaper than a flight, private shuttle or renting a car. Overall if it means sacrificing a little comfort or time to make your dream trip happen then do it!
Even if it means you have to pinch pennies to do two trips vs. just one then it is a no brainer, travel cheap and travel more!
Travel Cheap By Going During The Down or Rainy Season

If you want to save money on flights and tourism then try going during the down tourism season. What's the cheesy saying? Life isn't about waiting for the storm to pass but learning to dance in the rain.
Sure "rainy season" in countries sounds bad but unless you get extremely unlucky often rain just comes down hard for a couple hours a day at most in tropical destinations.
You could get unlucky and get a few days but don't let the threat of "rainy" or "green season" scare you off especially if you are going to save $1,000+ on hotels and flights.
How To Drink Cheap When You Travel?

If you want cheap drinks on vacation there is one easy answer. You need to drink like a local. This is not the time to be picky, don't drink vodka in Mexico, don't drink whiskey in Jamaica, don't ask for tequila in Thailand.
If you want cheap alcoholic drinks when travelling you need to drink whatever the local drink is. Anything local is cheap where the imported vodka from the US or wherever is where the cost goes up. This includes local beer and local liquor, whatever is local is what is cheapest.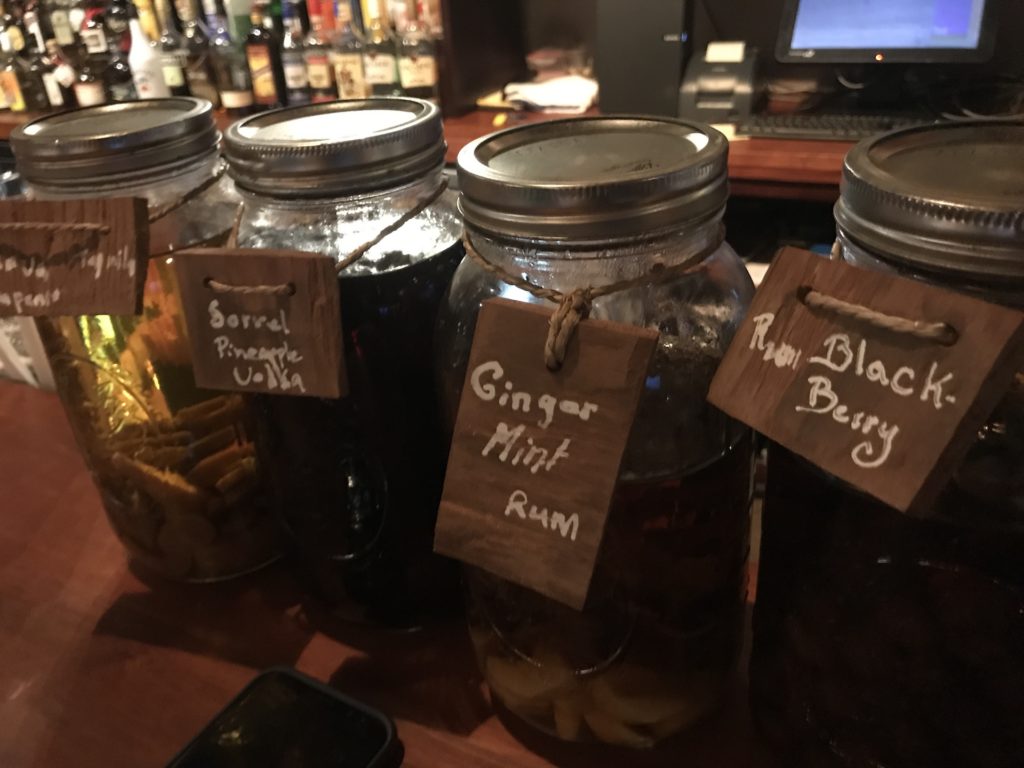 If you are in a place that makes rum, you need to be a rum drinker for this vacation. If you are in Mexico then tequila will be your drink of choice. Don't ask for a Bud Light in Cambodia… drink Angkor.
Cheap beer when you travel is easy to find and often it really is the same beer everywhere but just under a different label. Companies like Carlsberg have 100 different versions of Carlsberg in tons of countries but just with a different label.
Politely Negotiate Vacation Rental Price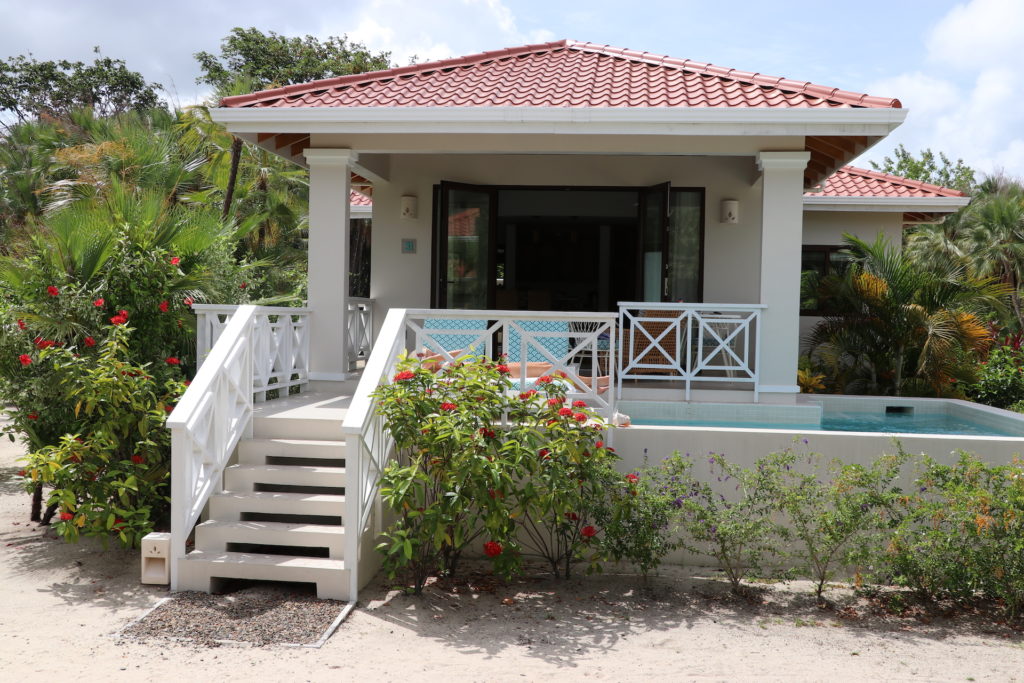 I like to treat life like it's an Asian street market and everything is negotiable. With that said, just be overly nice, create a relationship and the worst they can say is politely decline. If you want to stick to a travel budget then it might be worth asking for a small price break.
Airbnbs are often negotiable if there is plenty of supply and no demand. People renting their places are just like you and me.
If you are nice and seem trustworthy then they'd rather have someone who isn't going to cancel and someone who will take care of their place vs. a stranger who just books and they never talk to.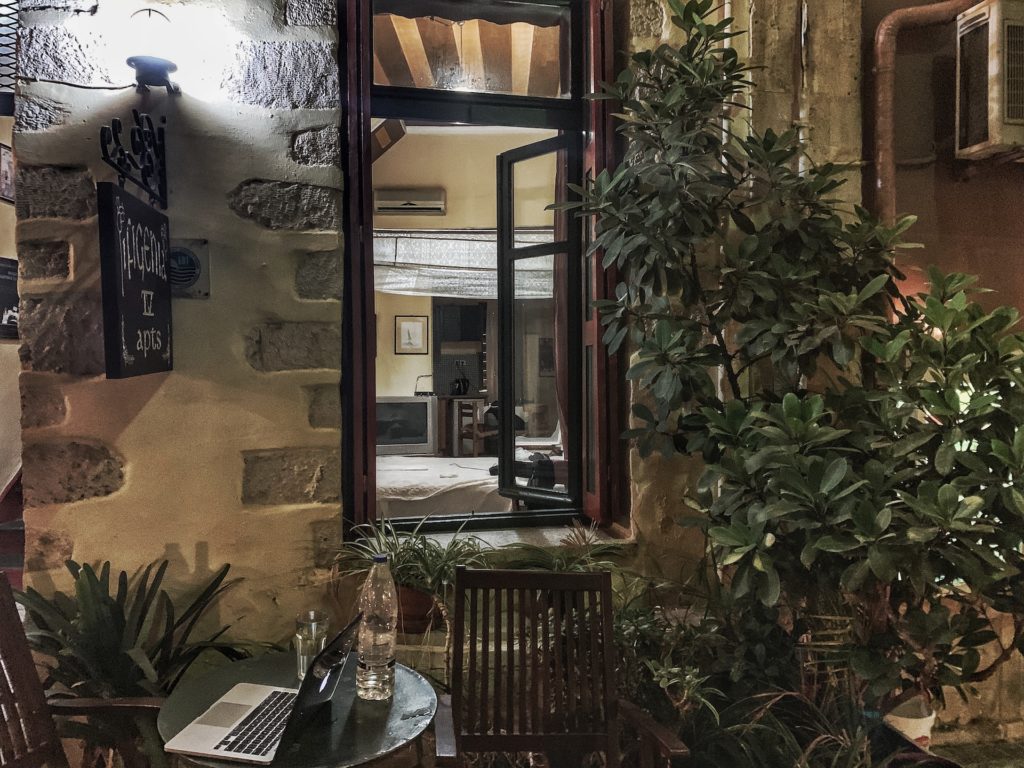 Write them a nice note, let them know about yourself and who is coming to instill a little trust in you taking care of their place to create a bit of a relationship. In the end complement them on their place and say you love it but it is just a touch out of your price range, however if it is flexible a little on price you would love to book.
If it's a few weeks out and they haven't rented it yet then they are sweating it out, trust me. Don't be rude and ask for 50% or even 25% off but if you can maybe save $100-200 total over 5 nights or something it isn't bad to ask for at all.
You can add "I completely understand if not possible but just thought I would ask before booking elsewhere" and keep that nice relationship.
Work Abroad To Travel For Free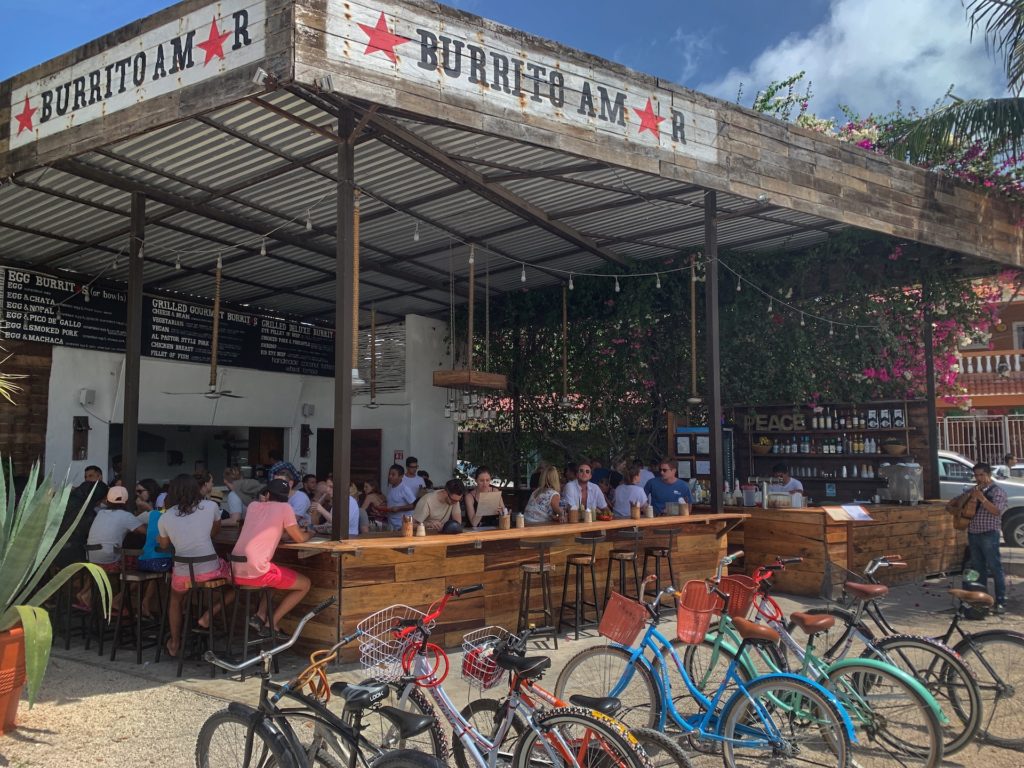 There is so much random work you can do when you travel like bar promoting, nannying, ski lift operating, bartending, farming, resort working and english teaching. If you want to essentially live somewhere and travel for free then pick-up a job and enjoy living life in paradise.
Depending how long you are going, start searching or asking around a way to live in paradise for a little while. If you have a longer trip and will be staying in one spot for a while then definitely make friends with some tourists and surely you will find some work wherever you are.
I once worked for Club Med and while you only make about $800 a month you had free lodging and you ate the same food as the guests all while living in paradise!
Go To Countries Where Stock Has Dipped Recently For Cheap Flights & Hotels

If you want to find cheap travel destinations then visit countries where tourism is not booming. As mentioned above the cheapest travel destination is always wherever the best deal is.
This is terrible to say but… I have unintentionally traveled to Thailand within a year of the Tsunami and to Puerto Rico and the Virgin Islands within a year of the hurricane.
This was honestly completely unintentional but in the end it was intentional by the countries as they sought to get tourists back to their countries.
Tourism is what will help get them back on their feet and travel sites offer cheap flights and lodging. What is also great is you are helping the economy get back while also reassuring your friends that all is good and they need to go there!

If you want an affordable travel destination another example is traveling to countries where the economy has been hit harder. An example of a recent cheap travel destination is Greece when the economy fell out and the US dollar was incredible in comparison. Or look at countries where the dollar or economy isn't doing too well.
A quick google search of "biggest national dollar dip in 2019" just let me know the Australian Dollar has hit a 10 year low. It sounds a little morbid but take advantage of timing and also know your travel is helping so you aren't just taking but helping as well.
Take Flexible Flights & Have Purposeful Layovers To Find Cheap Flights

This is my favorite thing to do as you get to see more! If you want to find the cheapest flights then be flexible on where you fly from and to. Sometimes flying direct from your hometown to your destination isn't always the cheapest or smartest option.
Be flexible and change up your itinerary a little stopping in a different amazing city for a day or two before heading onto your final destination. In fact double down and get one way flights in and out of different cities so you can tour a new major city for a day or two during your trip.
Want Cheap Flights To Europe or Thailand?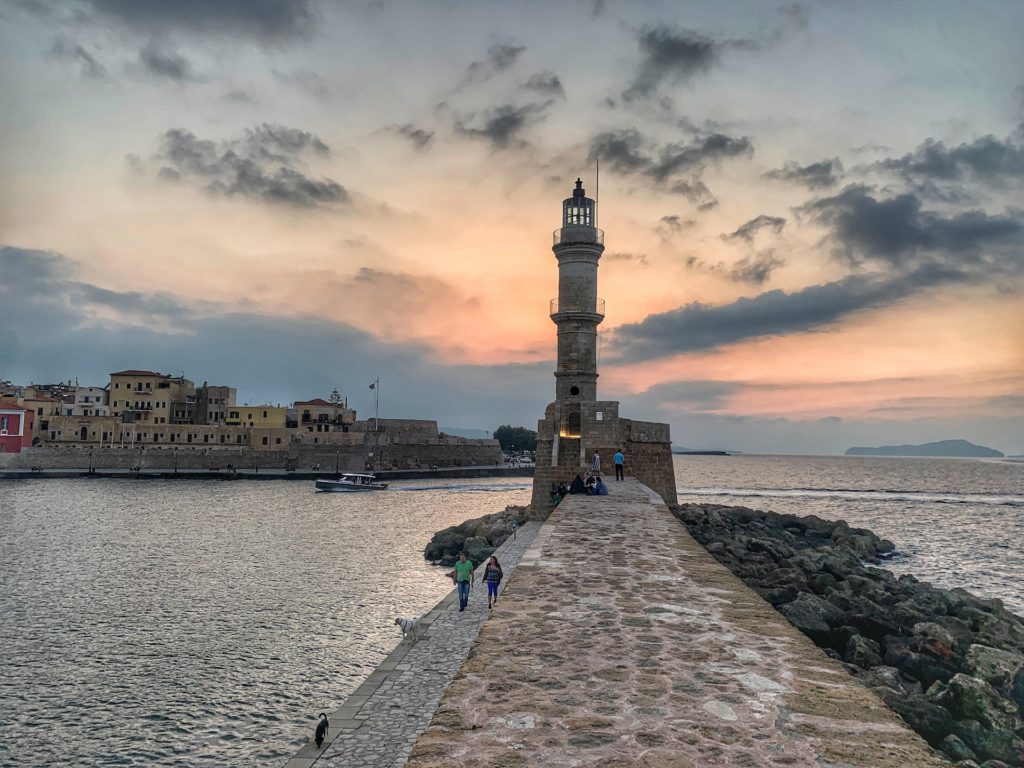 Let's say you want to fly to Greece or to Thailand but flights are outrageously priced and 30+ hours. Take a look at flights from/to Barcelona, London, Singapore or Hong Kong as they are considerably cheaper and more direct.
Once you fly into a major hub, stay there for 2-3 days to explore a new amazing city and then carry on to your main destination. Keep in mind that flying within Europe or Asia is also extremely cheap, like $40 flights… You can make a 30 hour flight that cost $1,000 into $500-600 and the benefit of staying in a cool major city!

How to Fly Cheap From the USA Internationally?
Domestically if you are from a smaller airport hub be open to flying a different airline to LA, New York Or Miami then out from there. Thus, use the same ideology as above but instead of staying in a foreign city, explore a major US city you may have not seen before.
You could get a "free" trip to NYC as part of your larger trip. Sometimes international flights are 30 hours due to long layovers thus just make your own intentional layover and go sitesee.
Turn On Private or Incognito Mode On Your Web Browser To Get Cheap Flights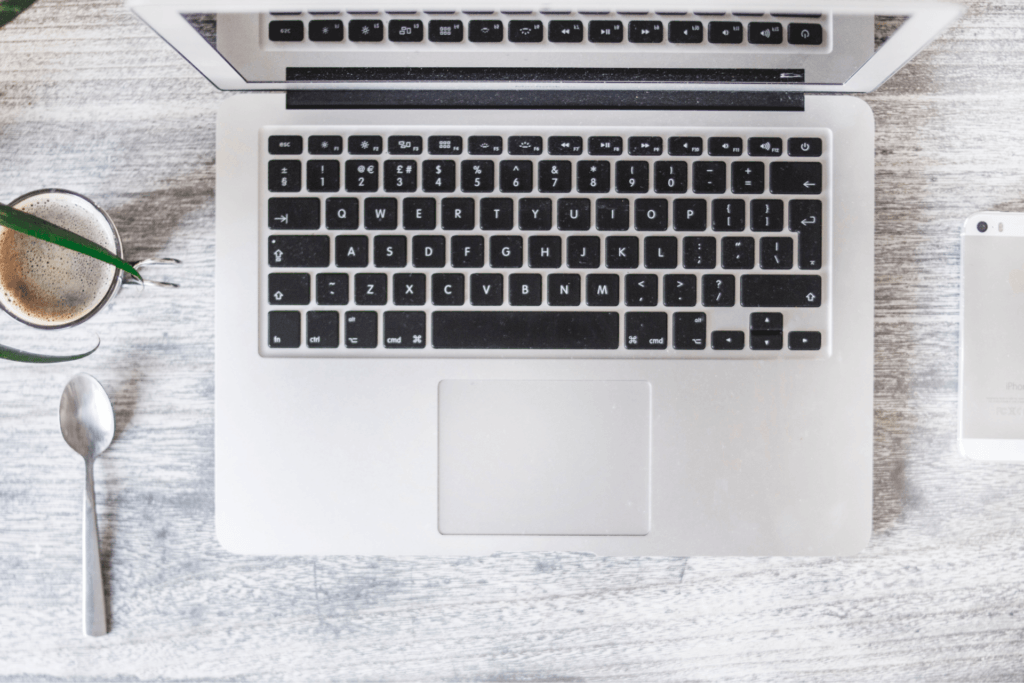 If you are checking flight dates and locations you can be sure to know that you are cookie'd the second you go to any website and your purchase habits are tracked.
With that said, if you and everyone else keep searching a flight to San Diego over and over then the sites are going to see it is a popular time to travel to San Diego with lots of demand.
In turn for this demand they of course are going to up the prices, an easier way to look at it is Super Bowl flights into a SB city or Spring Break into Cancun. Help yourself and everyone by going private and being free from the tracking to avoid prices going up and to fly cheap!
Self Guided Tours To Save Money Traveling

Instead of paying for a tour or a guide just use sites like this one or google "top tours in Barcelona" to see what is on a standard tour and then just go do them yourself.
Not only do you save money traveling by doing your own tours but you also get to see so much more. I personally hate tours, being on a tours time, waiting for people and all that.
I just go see the sites myself and ideally do it walking or running so you can see even more of the city you are visiting vs. just where the bus stops. Some of the best adventures are ones that happen unintentionally.
Budget Travel Hack | Bring Alcohol On Flights
If you are an alcoholic like one of my friends you came up with this genius idea… bring the mini bottles of liquor on your flights in clear plastic bags and…. wow… game changer right!
If you don't have free alcohol on your flight then just bring your own mini bottles, which are safe to go through security screening and then just order soda or mix on the plane. That or buy your own mix in the gift shops in the airport.
Download Netflix To Be Entertained On Budget Airline Flights
If you don't want to spend money to watch movies or TV on some airlines then this is a great fix. If your airline doesn't offer TV, like Southwest or some "International" flights… well… Netflix has an area where you can download certain movies and series that will be on your phone/iPad or laptop so you watch them on the plane!
Cheap Hotels & Lodging Tips For Budget Travel

There are a plethora of ways to save on where you stay if you want cheap hotels or budget rooms to rent! Definitely remind yourself over and over that it's just a bed and ideally you will only be in it to sleep anyways.
Make sure to price shop all sites, apps and options obviously. Often staying in an airbnb is 25-50% cheaper than a hotel in many places and a must if you are getting more than one room. Download apps like hotels.com as being an app holder and member you get a discount.
Stay outside the main areas or downtown as costs will be much cheaper and ideally you only will come back to your room to sleep so no need to be right in the middle of anything.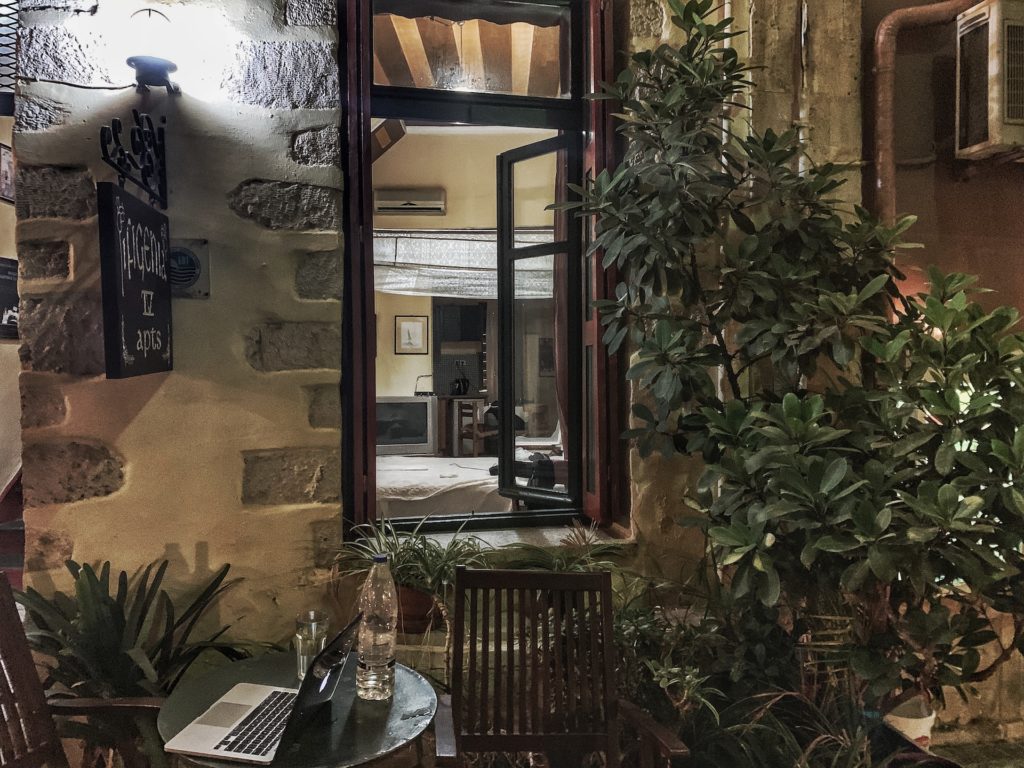 If you are true traveler then you know about home-stays and this is always an option depending your preference. Home-stays can be an absolute once in a lifetime experience to live with a family in a foreign country.
Reach Out To Your Network For A Cheap Place To Stay Or Be Hosted
Don't forget to tap into your network as you may never know someone who knows someone that has a place for you to stay. There are millions of people like me and I once took complete strangers in my house for a drink, set them up with a hotel and invited them to party with me and my friends.
They had driven 8 hours for an NFL game and I met them selling my tickets online. One of them ended up getting arrested and they both missed the game but that's not the point of the story is it conclusions jumpers.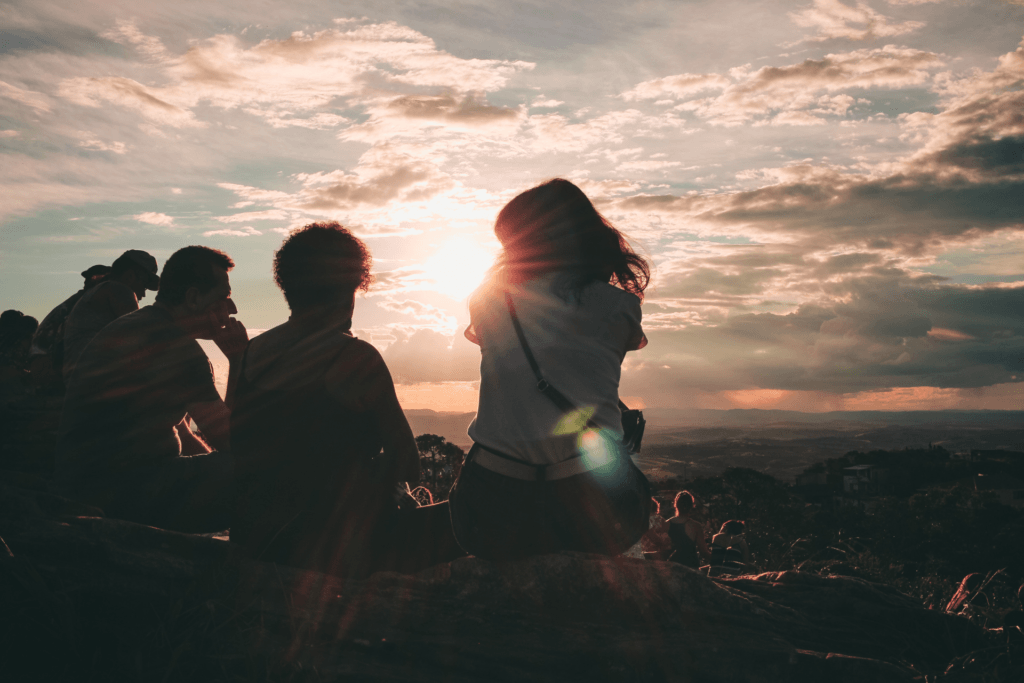 Anyways, even if it's just for the start of your travel your friend's friend could put you up and then guide you with the best place or area to stay, things to see getting a head-start and local's perspective and guide to your trip.
Travelers love to help other travelers so put a feeler out there and maybe could end up with a free place to stay or a local guide! Maybe your friend's friend has a blog website for travel and you're reading this right now… and sharing it with your friends… and commenting below to help the Google ranking… maybe?
Use Travel Rewards Credit Cards To Travel Cheap
A travel credit card is a great way to get cheap flights or even free flights! Another tip is to use your travel card for your business and rack up points from your business expenses. I once used my Southwest Card for my company business expenses and flew free the next year!
At the time of this writing Southwest was offering a free companion pass with their signup while other credit cards offer 50,000+ points with signup. If you have a significant other you could take turns opening a new travel card each year and then canceling without dinging your credit too much.
Some of the best travel credit cards to fly cheap or free are the Chase Sapphire Preferred Card, Capital One Venture Rewards Card, Southwest Rapid Rewards Card or the Platinum Card from AMEX.
Be Smart With Debit Cards To Save Money Traveling With International Withdrawal Fees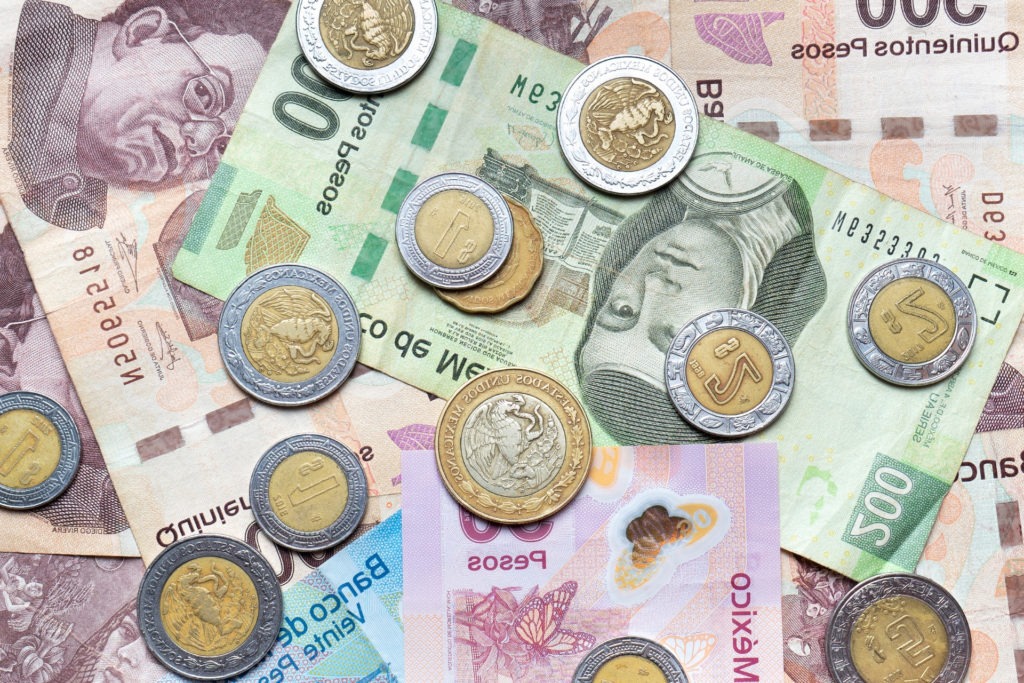 Taking out money is always a pain, do you take a lump sum out before you leave, use the airport or hotel conversion, a local bank? First off find your sister bank company in each country if available as right away you will be saving a ton or withdrawal fees as this is the best bet.
Never do the airport conversion pop-ups as they take the highest percent. If a sister bank isn't an option then take out larger sums to avoid the one-time fees over and over.
Another option is to find a bank like Chase or TD who will reimburse you any international withdrawal charges! If you are that much of a traveller this might be a good option for you.
House Swap Or House Sit To Travel & Stay For Cheap Or For Free Lodging
This stuff still happens out there and it is worth looking into! First reach out to your network as you never know who might know someone with a house in another country that you could either stay with or sit.
From there checkout a plethora of apps just looking for house or pet sitters. Some good ones are mindmyhouse.com or nomador.com but more are popping up constantly.
Best Travel Deal Websites For Cheap Flights and Hotels

There are hundreds of travel sites out there and be sure to price shop a few of them to find the best deals.
My favorites are: Google Flights (better on desktop), skyscanner.com, kayak.com, hotelstonight.com, fly.com, airbnb.com, hipmunk.com and jetsetter.com and hotels.com is a good one to use as a baseline to price shop.
Use Cellphones Correctly To Save Money When Traveling
You want to be smart to save money on your cell phone bill when you travel. It goes without saying to make sure you don't land somewhere and all of the sudden a few days later you have $100 in cell charges.
Turn on airplane mode and only use your phone when you can get to wifi, where nowadays most hotels, vacation rentals. You can also pay for a local sim card as well, which is very cheap and easy.