What are the best restaurants in Sayulita? There are some amazing restaurants in Sayulita but a few separate themselves from the rest!
Sayulita is a foodie paradise as it seems every second store is a place to eat… which I think it actually is. Truly you can just eat and eat and eat in Sayulita as it has so much amazing food.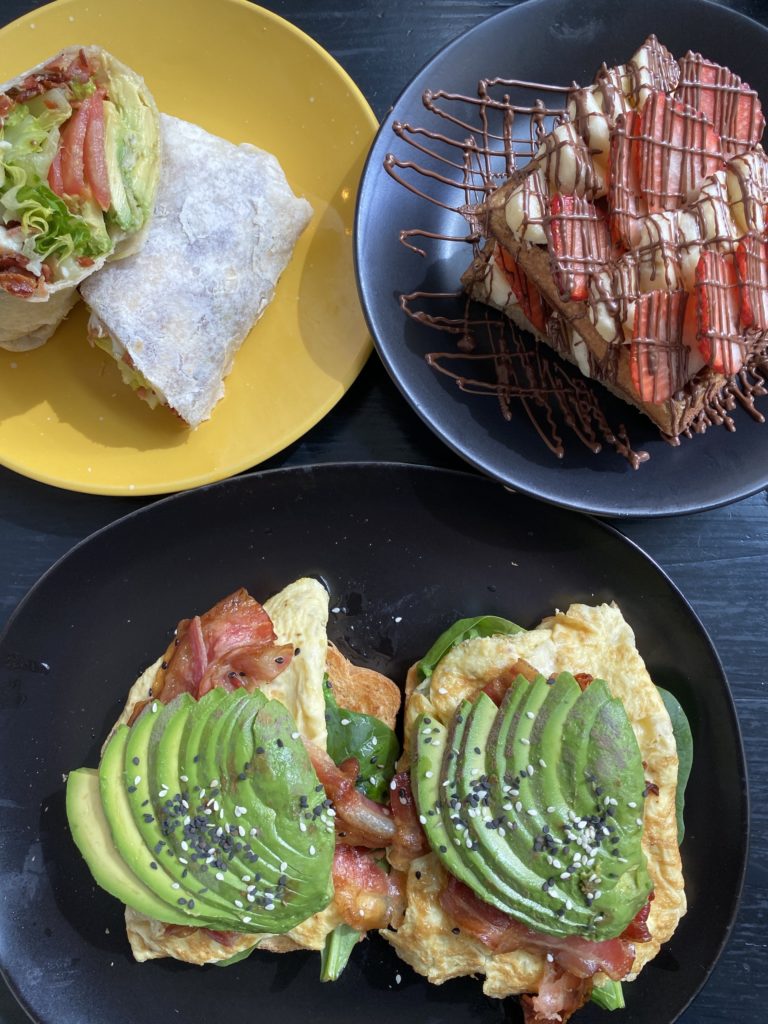 The best restaurants in Sayulita are also some of the best out of 100+ cities I ever ever visited. Hands down one of the restaurants below was in the top 5 meals I have ever had in my life. You will find the absolute best restaurant in Sayulita at the end!
Whether you want to eat cheap, have a fancy meal, eat from a stand, eat authentic or eat on the beach… Sayulita has it all. I always tell everyone to not stay in all-inclusive places and Sayulita is a perfect reason why not to… you could miss out on so much amazing food and experiences.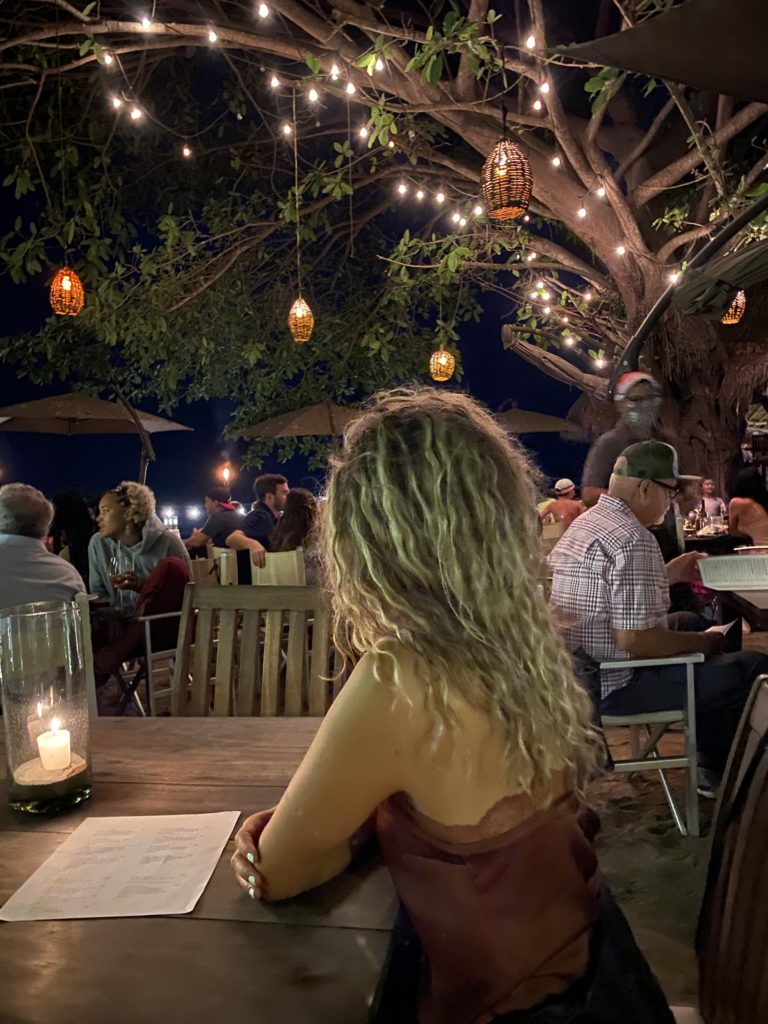 I ate everything in Sayulita from taco stands to the most expensive restaurants and there are some places you cannot miss! Truly Sayulita is one of the best cities for food that I have ever been.
The combination of the fresh seafood, authentic Mexican food and then I think the cheapest prices of any tourist city in Mexico is unparalleled. Sayulita is a goldmine for fresh seafood and it is incredibly affordable!

What is also amazing about Sayulita is all of the outdoor dining and dining rooms on the street! It felt like Rome where you would be sitting at your table literally on the road as cars went by.
Eating in Sayulita you also get treated to a ton of entertainment as street performers pass by non-stop as you enjoy your meal in this authentic and amazing setting. The service in the city overall is also amazing, all wait staff, hosts and everyone was some of the friendliest in the world.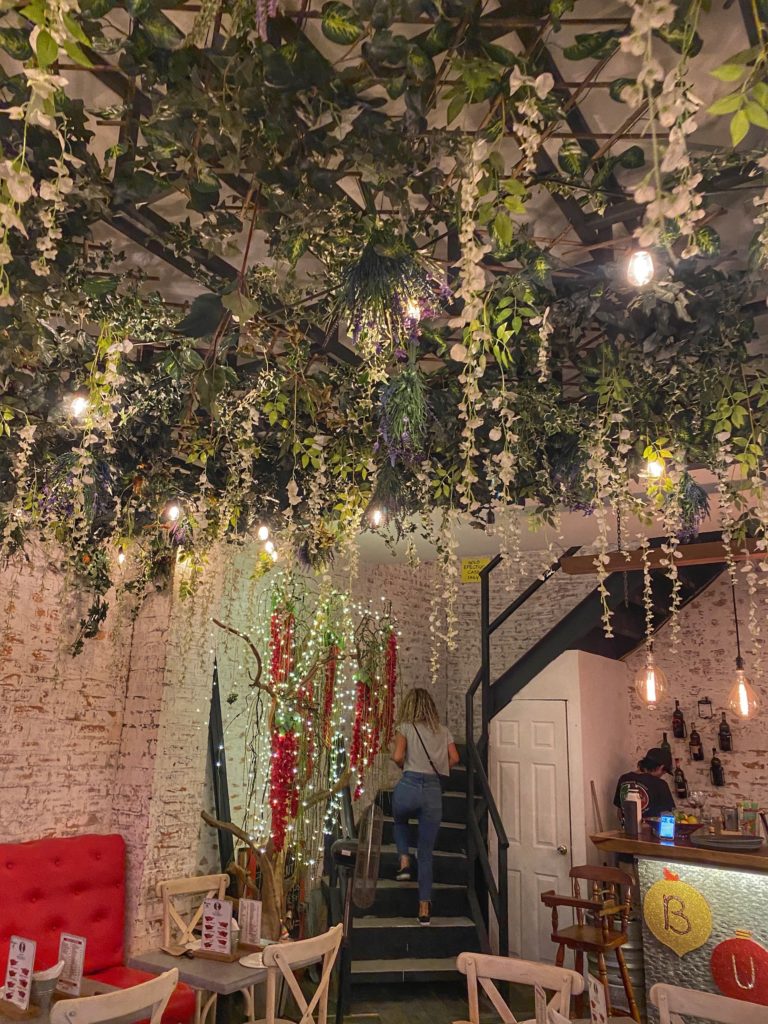 I also hate to be negative but I saw a lot of reviews and blogs liking Barracuda and Los Suenos… I wasn't a fan, especially for the cost.
Anywyays, now I have told you how great eating in Sayulita is… time to show you the best restaurants and places to eat in Sayulita!
Best Breakfast in Sayulita & Best Coffee In Sayulita
We all love breakfast and need to know the best place for coffee in Sayulita and the best breakfast. YAH-YAH Sayulita Cafe is the answer to where to find the best breakfast and coffee in town.

YAH-YAH not only has the best tasting breakfast you might ever have but the presentation is unreal. I am pretty sure I have never seen prettier food in my entire life. You eat with your eyes first and YAH-YAH knows this!
If you want the best coffee then their drinks are also amazing. I am not a big coffee person but their espresso was second best to Rome and their Mocha Frio was basically an incredible dessert.

YAH-YAH is so fresh tasting and has mostly amazing healthy options. Whether you want to not want a heavy meal to stay looking good in a bathing suit or need some nutrients in your life, YAH-YAH is an amazing balance between incredible tastes but also not bogging you down too much.
What Is the Best High End Restaurant In Sayulita?
The best expensive restaurant in Sayulita is Si Senor. While it is pricey it is amazing food and is the best fancy restaurant in Sayulita.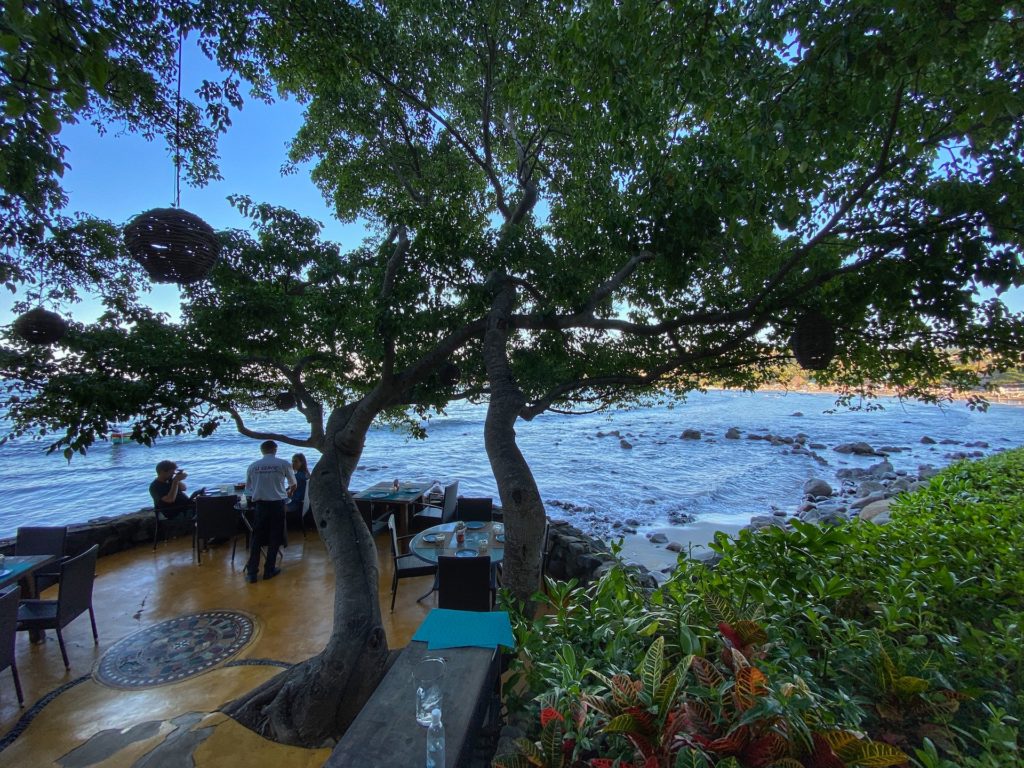 The setting itself is amazing being the only restaurant in town overlooking the water. You can be on your own little peninsula above the water with waves crashing beneath you.
Their menu isn't the most robust and is mostly higher end dishes but if you are going to splurge this is the place to do it. They have a ton of incredible seafood options, steaks and other fine dining staples.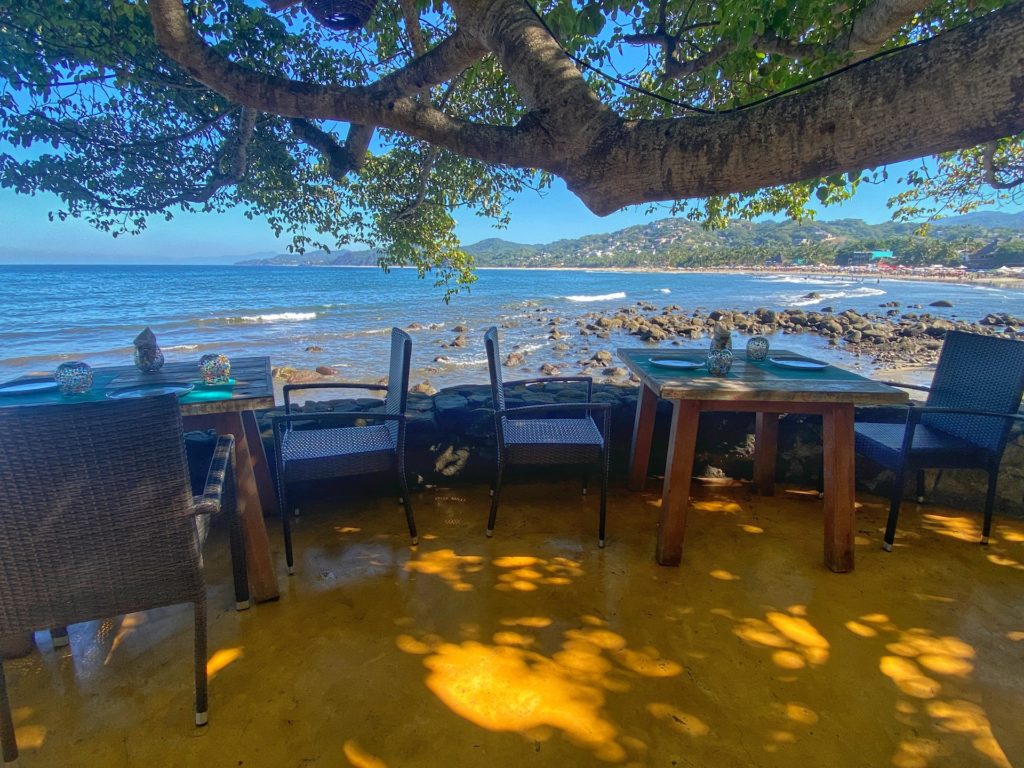 What is the Best Burger & street food in Sayulita?
I hope you have a chance to come upon this stand, which was located on the NW corner of Sayulita Plaza (closest corner to the beach) when I have visited both times and it is called Emilianos.
This burger… wow. I even asked for a double-paddy & double cheese… it cost me $60 pesos. If you want a gourmet burger, this is not it… if you love In & Out or Five Guys… this is the spot.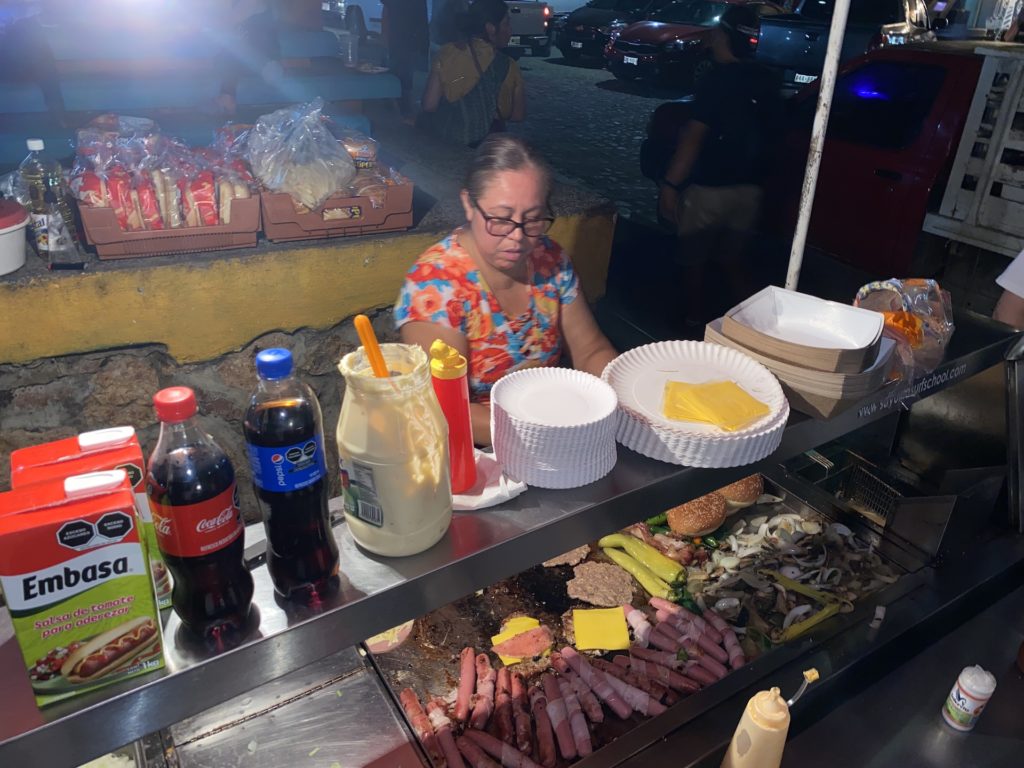 I would say it is one of the best burgers I have ever had. It is so flavorful, greasy, juicy and just pure burger heaven, she even grills up the buns just like In & Out does.
If you have travelled outside the US you know things like beef, eggs and such just tastes so much better when it is not mass produced and shot up with steroids etc. The beef from this truck was so fresh tasting & flavorful, it was truly the best.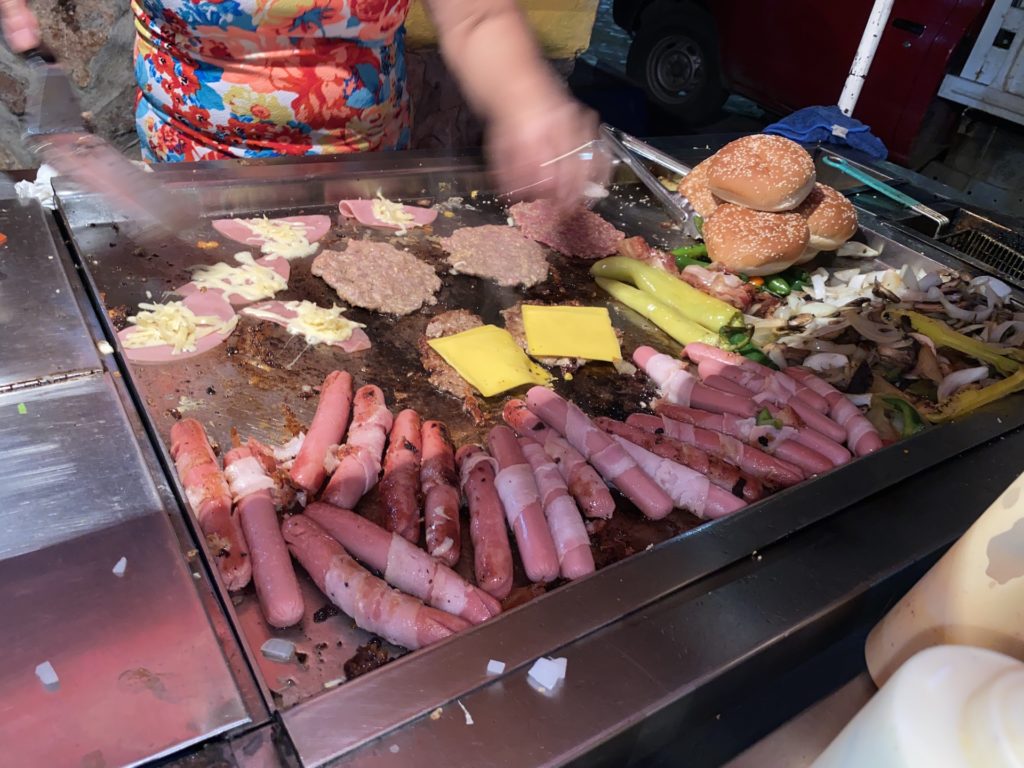 What is the Best Healthy & Organic Food in Sayulita?
The best healthy restaurant in Sayulita is ORGANI-K. This place is amazing from their fresh press juices to their acai bowls to their poke burritos.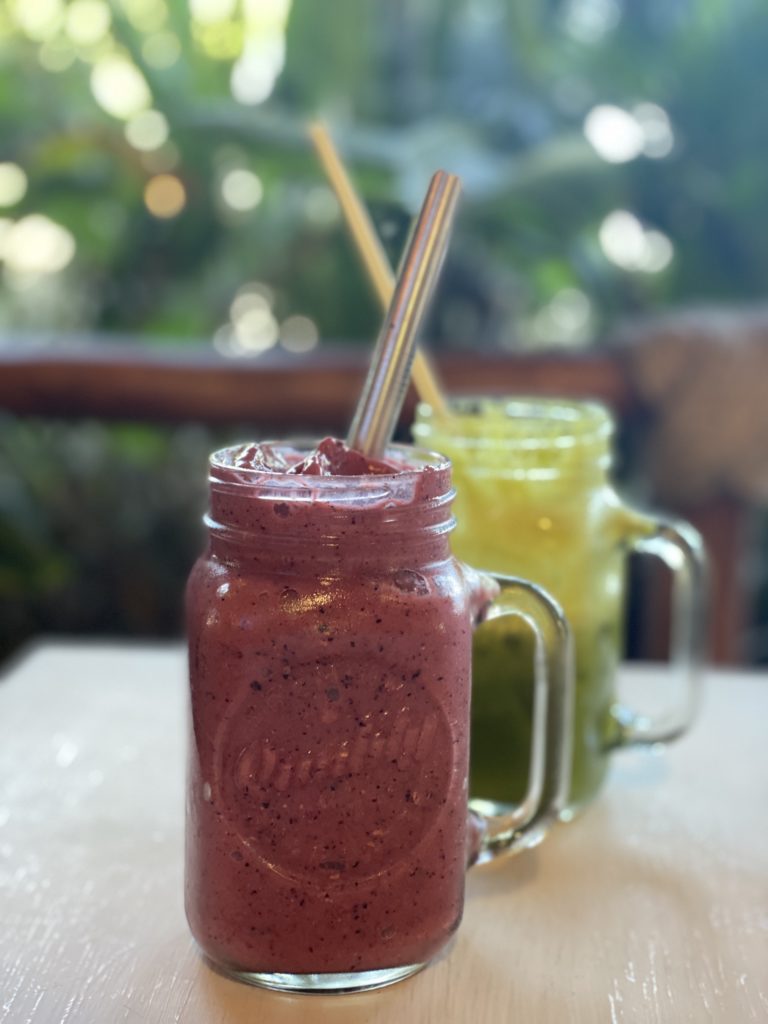 If you love organic food, healthy good, juicing or bowls then this place is heaven. They have so many amazing smoothies, bowls, coffees and anything you would want in a smoothie & bowl restaurant.
Not only is their food fresh and amazing but they also make their own honey, which is the best honey I have ever tasted. ORGANI-K is right in the heart of town just over the bridge.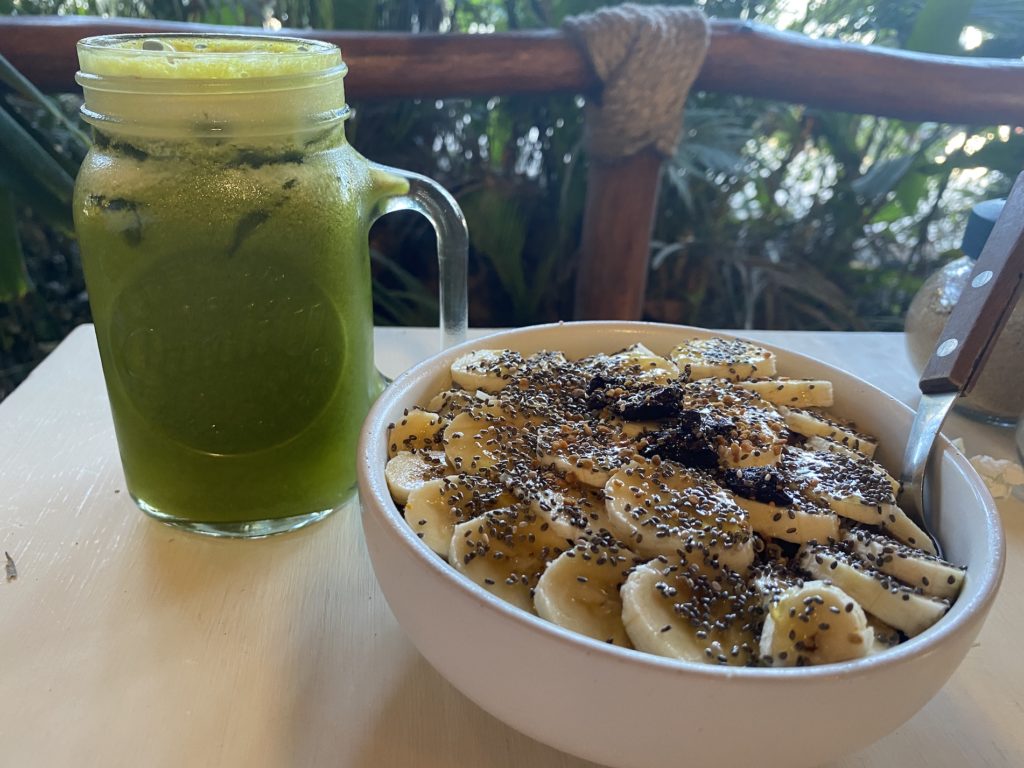 What Is The Best Restaurant On The Beach In Sayulita?
We all want a restaurant on the beach and the best one is moderately fine dining however the setting is incredible.
I will say… we got food poisoning from this place… so take this with a grain of salt. I would imagine we were just 1/100 unlucky people as surely this lovely restaurant isn't handing out food poisoning or it wouldn't always be ranked as one of the best places in Sayulita.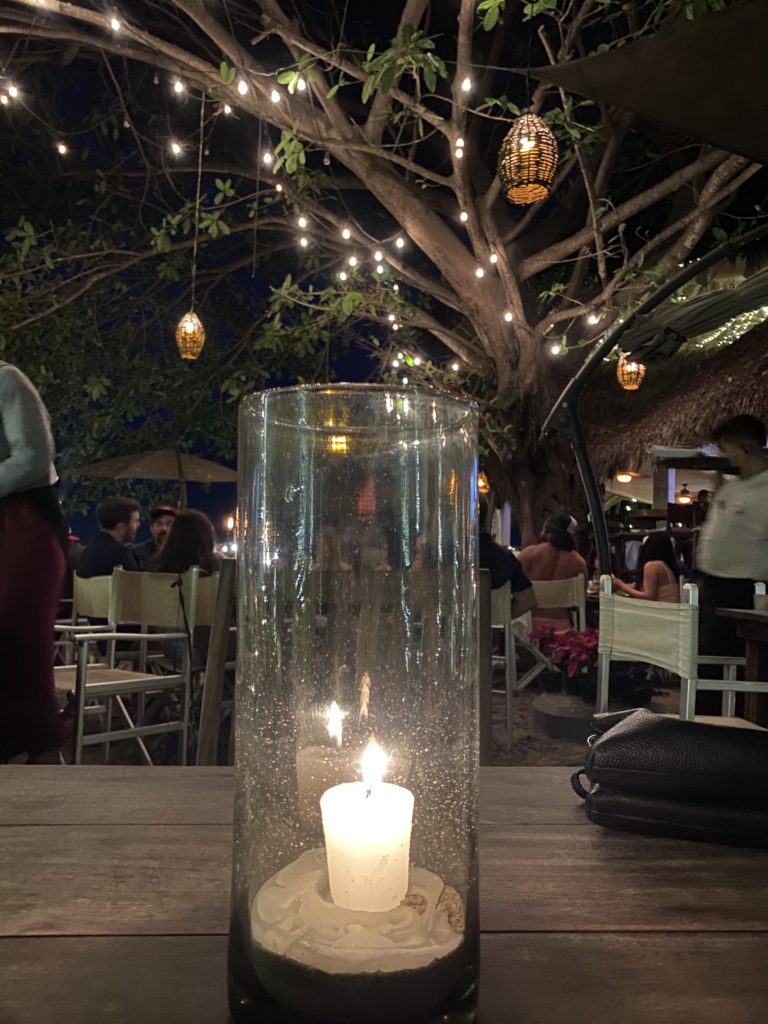 This best beach restaurant is Don Pedro's. While we had an unfortunate 1-2 days post meal, during the meal it was an incredible place. While the food tasted amazing the ambiance is also the best in Sayulita with being served on the beach or overlooking the beach on their terraces.
As for the food, the steamed mussels with their sauce & their warm soft bread was easily the best I have ever had. Their steak was really good and of course the lobster.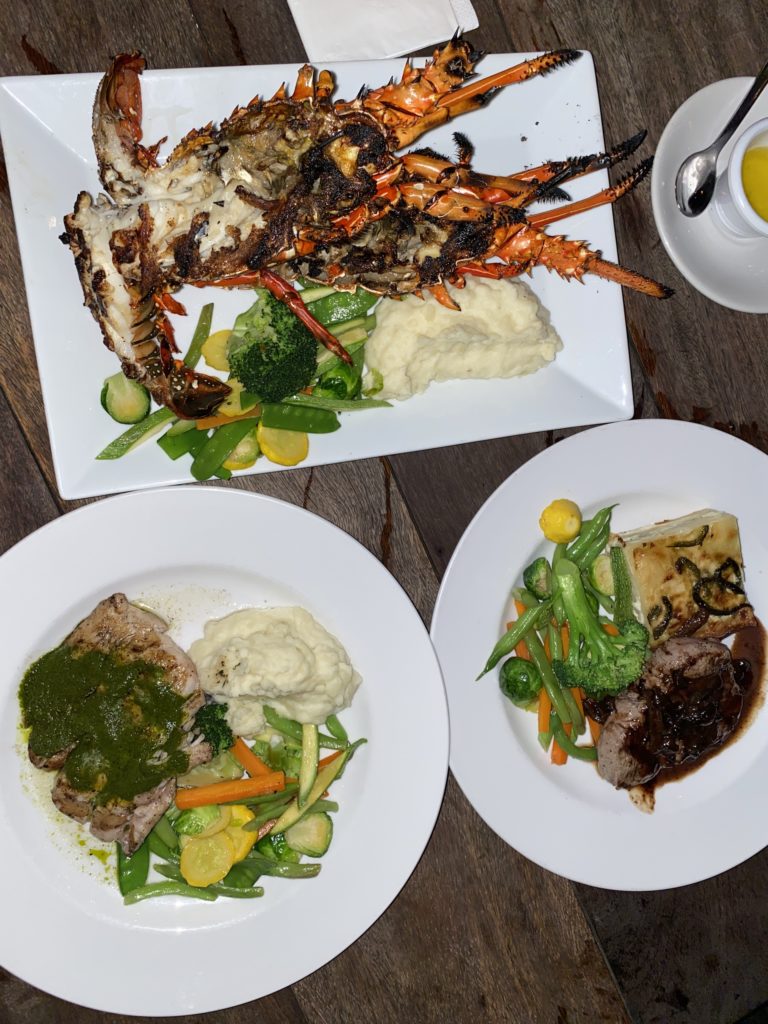 We actually just dipped the butter in the oyster sauce because it was that unreal. What made this meal even more incredible was that two drinks, oyster starter and three entrees, Mahi Mahi, Filet and Lobster came to about $70 USD.
This was easily a $250 USD meal in the US and wouldn't nearly be as fresh. Now you could argue that in the US I would have paid more but definitely not gotten food poisoning… but that is a risk I am willing to take!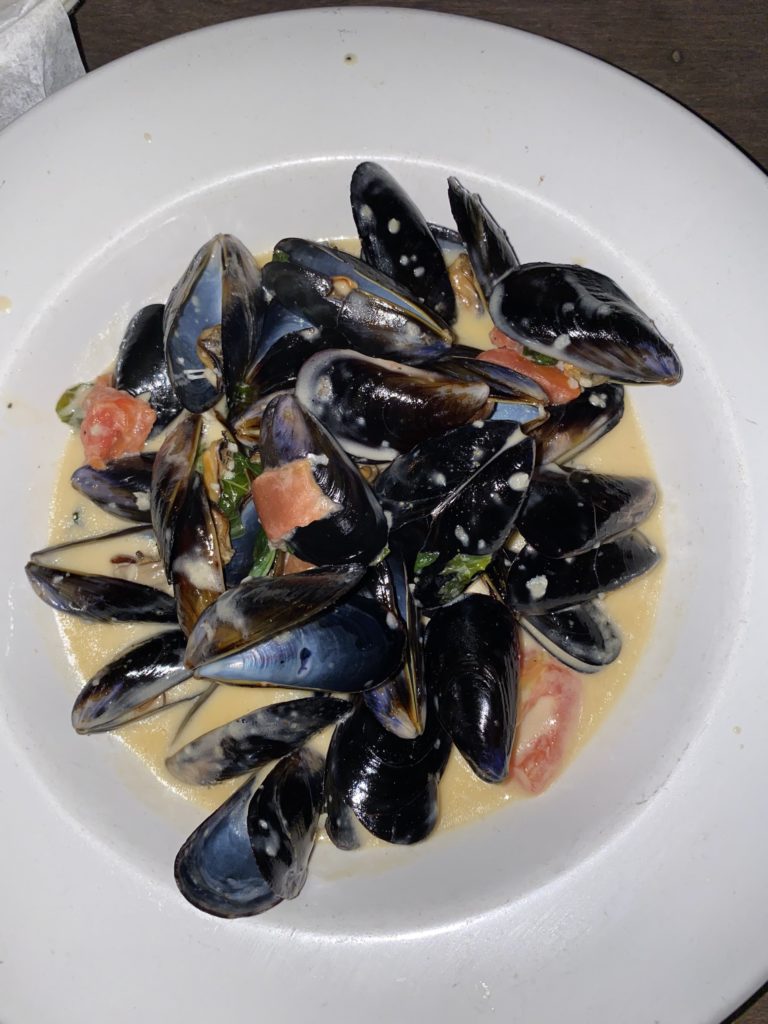 What Is The Best BBQ & Chicken In Sayulita
I love eating street chicken… not like grabbing live chickens of course but from the stands of people just cooking chicken on the grill on the street.

I love it so much in fact one of my top 5 meals of all time was chicken from a stand in Thailand. To see that story see here. Anyways, this was not that good but still beat out any street chicken I have had in Mexico.
The above picture is from Pollos Yolanda and it is WOW. They are non-stop delivering to locals in the area. It is so cheap and her sauce is amazing. It is right near downtown here. Calle Gaviotas Sur 53, 63728 Sayulita, Nay.
Their is also Mr. Ribs San Pancho, which if you visit San Pancho this is must stop! San Pancho is an amazing little town 10 minutes in a taxi from Sayulita or can take a beautiful one hour hike!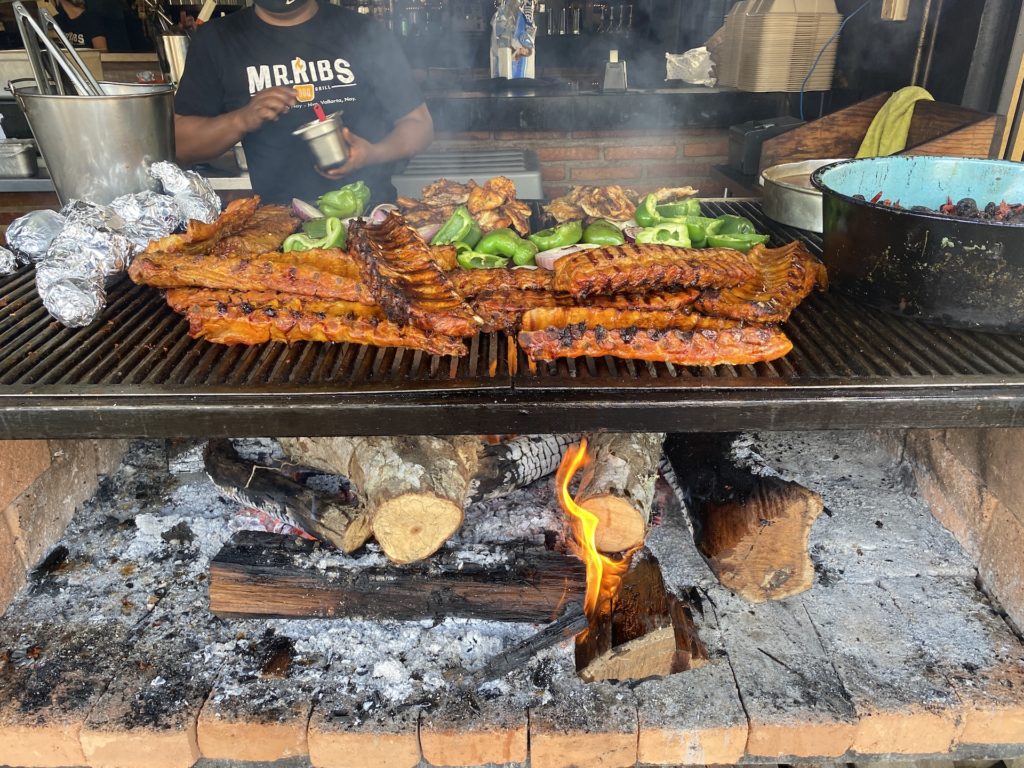 If you are in San Pancho you definitely need to swing into Mr. Ribs and see all of the great grilled up food they have to offer.
What is The Best Sandwich in Sayulita?
This is not hyperbole… Ruben's sandwich is definitely tied with the best sandwich I have had on earth… wow. Sandwiches are arguably my favorite food on earth and Ruben's is tied for first.

I have no other words… just got there. I love a club sandwich and that is basic as hell so I am sure the other stuff is amazing.
Best Food Deal In Sayulita
There are so many cheap places to eat in Sayulita. You can eat at taco stands, chicken stands and even fine dining is 50% the cost of eating in the US. However, there was one experience that set itself apart from anywhere else.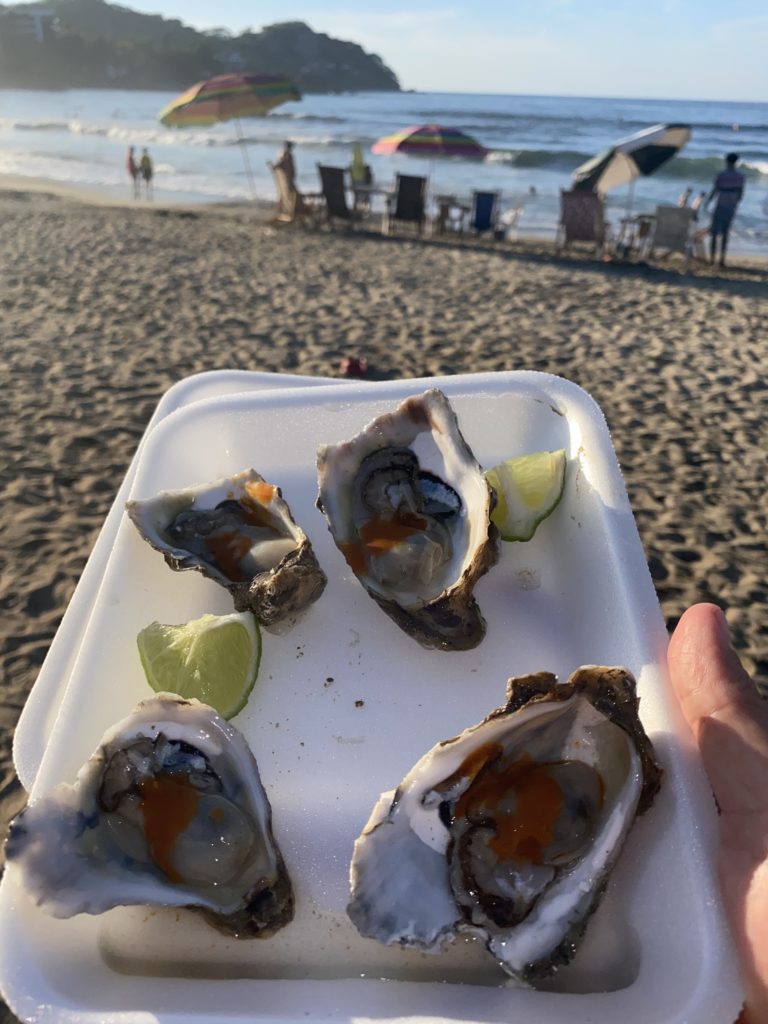 There are a couple guys in the beach shucking oysters on the beach… it's unreal. I have been to countless beach cities in tons of countries and never seen fresh oyster shuckers all for a cost of like $10 pesos each!
In the US you can typically get Oysters for about $3-5 each and it isn't nearly as fresh or the experience you get from a guy in Mexico shucking them right in front of your eyes on the beach!
Best Chill Restaurant In Sayulita
Yambak isn't a restaurant as it's actually a brewery. However, it is awesome as can bring in your own food from nearby food stands or even the aforementioned pastor tacos shops right next door.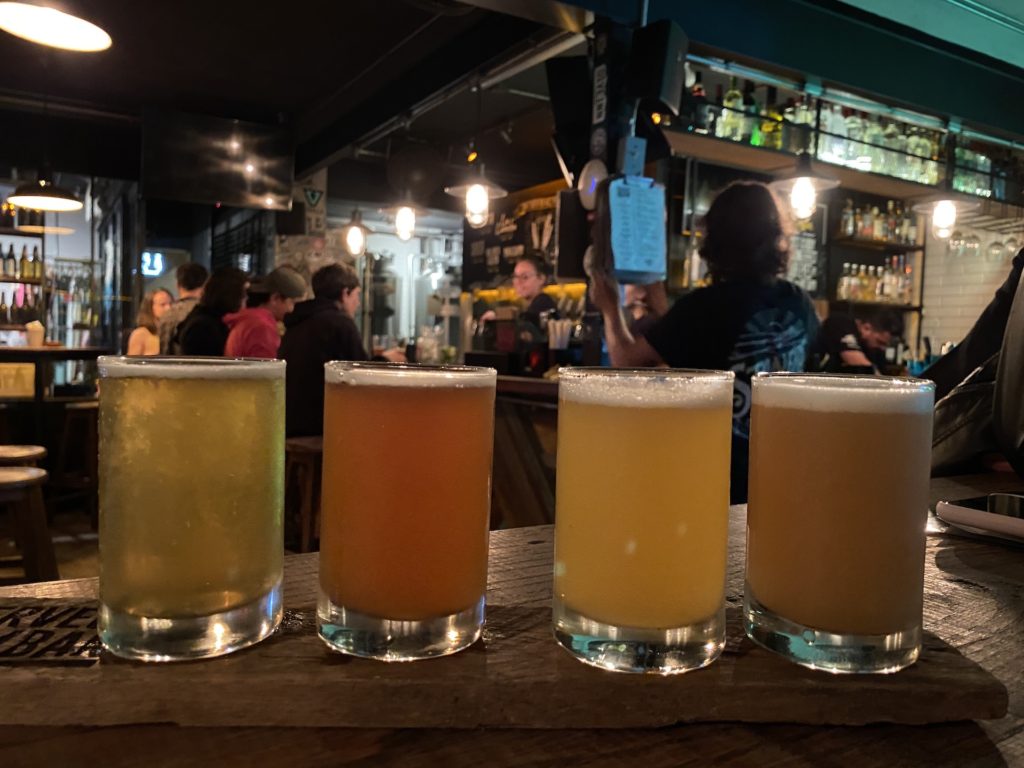 Yambak is a brewery with some great beer and of course serves all drinks for non-beer drinkers. It is also is one of the best bars in Sayulita that has a DJ playing late night.
Best Tacos Pastor
There are a ton of places to eat tacos pastor in Sayulita but two places are pretty equal and everyone loves them. You can't go wrong tacos pastor from Tacos El Talivan or Tacos De Pastor Diaz.
Both places are right next to each other on the SE corner of Sayulita Square and Talivan also has another location next to the bridge. If you want tacos pastor then you have to go give them a visit.
Best Restaurant in Sayulita… and maybe the world
The best restaurant in Sayulita is also probably in my top 3-5 meals I have ever had. I can't really explain it but the food was just the tastiest thing on earth… it makes no sense how their food was that much better than any other food I have ever had.
I wish I could explain to you how good the food is but I promise you this is the best Mexican food I have ever had and I have been to Mexico about 30x, lived in Texas and live in Arizona.
We had a shrimp tacos, a chicken quesadilla and steak fajitas. I don't really like fish or shrimp tacos… I loved theirs. Their chicken was the best chicken I have ever tasted… their steak was the best I have ever tasted and overall each item was the best of that food I have ever had in my life.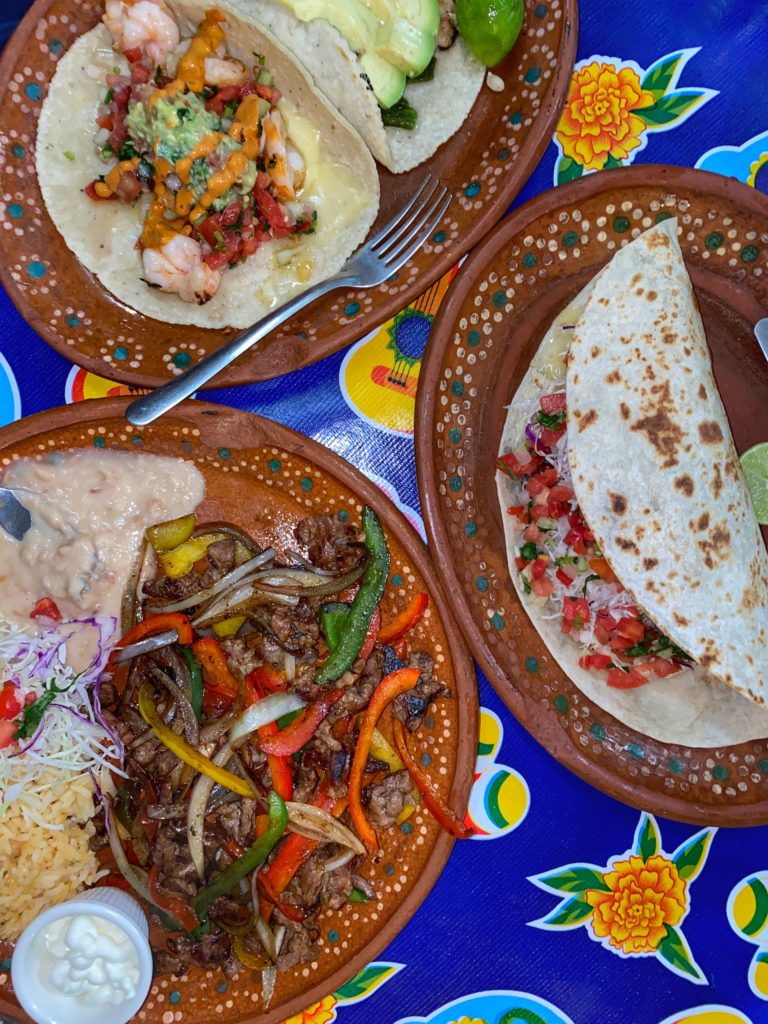 We had eaten at Sayulita favorite El Iticate the night before, which is always ranked as the best place to eat in town and while I really really like El Iticate… Mary's is the best restaurant in Sayulita.
If you eat at one place in Sayulita it is hands down Mary's. Not only is it the best place to eat in Sayulita it is incredibly authentic and ridiculously affordable! We had a ton of food and spent around $15-20 USD.
We were also told their breakfast with huevos rancheros etc is supposed to be amazing. My only sadness is that I was unable to experience breakfast but definitely will be when we go back!

Honorable Mentions
While we loved the places above there are also some other great restaurants you should try in town that you have to try if you have the time!
El Itacate is always ranked as a top favorite place to eat in Sayulita and is worth a visit. Their carnitas were legit the best I have ever had (note I didn't try Mary's carnitas) and they have their burrito that is wrapped in cheese instead of a tortilla, which was pretty good.
Their setting on the street is really cool and their service is impeccable. Definitely try this place out, just after Mary's.

Rustica & Trattoria Toscana are also good spots but of course you don't come to Mexico for italian food. With that said, they of course have incredible seafood pasta dishes, carne options and really good wood fired pizzas.
I was told over and over again to try Reuben's sandwiches as one of the best sandwich places ever… I didn't get a chance to as was too busy with all of the amazing Mexican and more local type spots however I plan on going next time!
Where Is the best place to stay in Sayulita?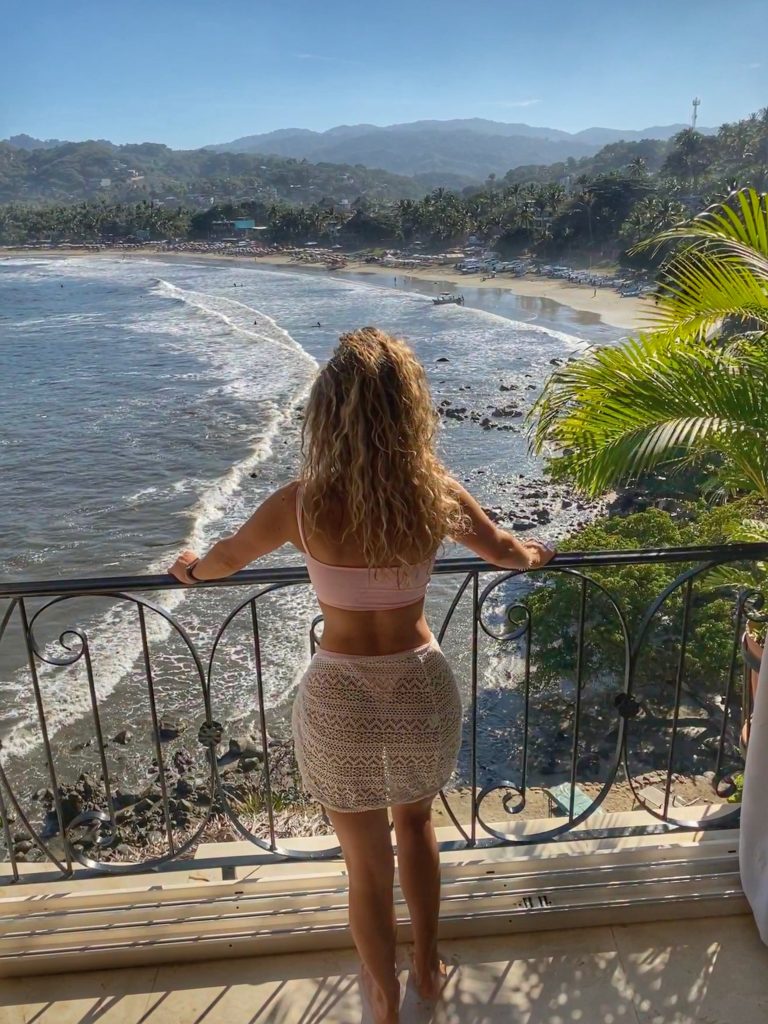 If you want to feel like royalty or like you are in a reality TV dating show then you have to stay at Villa Amor. It truly is one of the nest places we have ever stayed at and was the most incredible setting.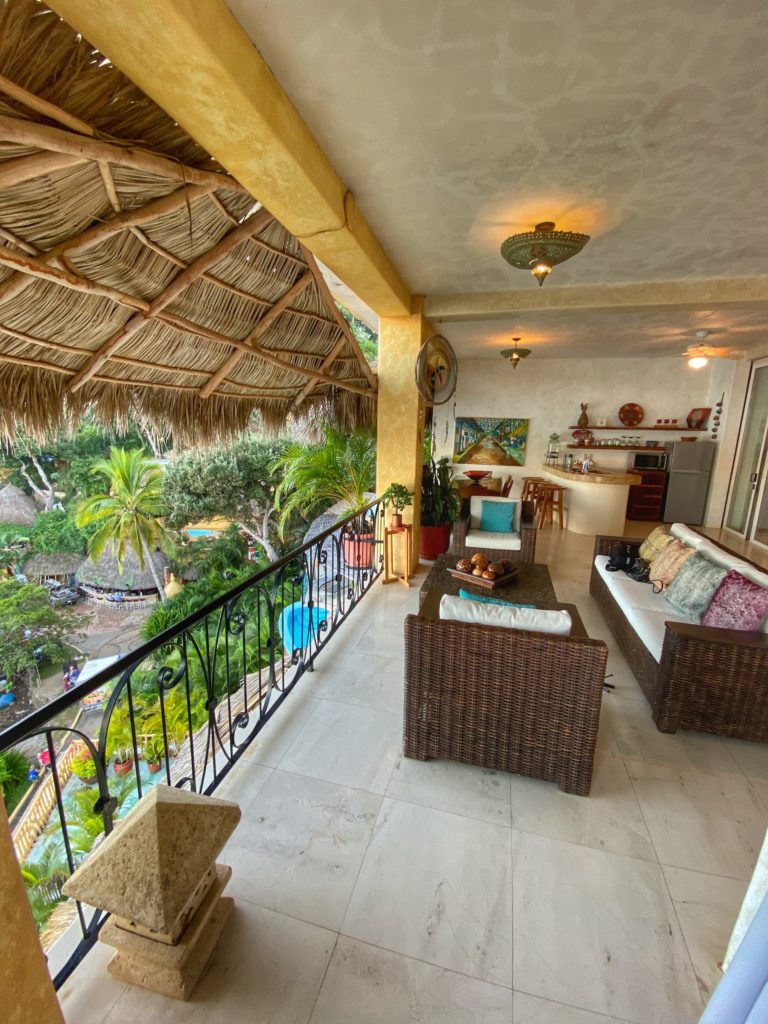 They have everything from affordable studio rooms to unreal 3-bedroom villas with your own private pool overlooking the ocean! This place is unreal and is the perfect place for a honeymoon, wedding, couples trip or even for the family!
Save 15% on this hotel with code LAVEAY2021! Not valid on holidays, 2 night stay minimum.