Who says cocktails have to be all about excess and empty calories?
With these 8 healthy cocktail recipes, you can savor the flavors you love while staying true to your wellness goals.
Most everyone wants to know how to make healthy cocktails. We all love trying to keep drinks low calorie but we also don't want to just drink vodka sodas all day!
Whether you're hosting a gathering or simply unwinding after a long day, these guilt-free libations will satisfy your cravings without compromising your health.

From refreshing fruit-infused concoctions to herbaceous delights, I've curated a collection delicious cocktail recipes that will nourish your body and delight your taste buds.
Get ready to elevate your mixology game while keeping your wellness in check with these wholesome and flavorful creations.
Surely there has to be a balance to being able to enjoy some tasty cocktails but also sticking to a diet or at least attempting to make it a skinny cocktail.
Drinks can have over 100-200 calories per drink so if you can cut that in half, multiplied by the 5-10 drinks you may be having… well that is a huge win.

I hate having to diet and really just want all the amazing tastes! However, I have 8 tasty skinny cocktails that you wouldn't even know were healthier than most.
Now you can be guilt free drinking cocktails all day and night. There are some easy tips to making low calorie cocktails or trying to keep them as healthy as possible as well!
How to Make Your Cocktails Healthy
The #1 tip to keep your cocktails healthy is to use fresh ingredients.
Fresh is best, always use fresh squeezed juices vs. anything bottled or things like margarita mix. Whether it is fresh lime juice, fresh lemon juice, fresh grapefruit juice or anything, be sure to always stick to fresh!
Another way to keep your cocktails lean is to skip the simple syrup, maple syrup or any added sugars.
Making the healthiest cocktails means less sugars so while it may not be as sweet as you want it, the drink will be more fresh tasting and delicious.
One last tip to make cocktails skinny is to use sparkling water or similar vs. soda.
You want to skip using soda as much as possible.
A great example here is with the Paloma, don't use Squirt or grapefruit soda but use a good grapefruit sparkling water, still tastes amazing and significantly less calories!

Use fresh ginger for a nice little kick. This is an amazing add for moscow mules as well!
Making fresh drinks with less sugars will also help with hangovers! The less you use all these sugars etc and the more you do straight fresh or natural ingredients the better you will feel in the morning!
With all that said, let's get to some healthy cocktail recipes!
Protein Espresso Martini Recipe

This is the most unique and cool recipe I think I have ever thought of. 19/20 people have loved it and don't even notice the difference from a standard espresso martini.
If anything, the protein just gives it an added great frothy texture that most everyone loves! Just be sure to shake it up well to get it smooth and silky vs. any protein lumps.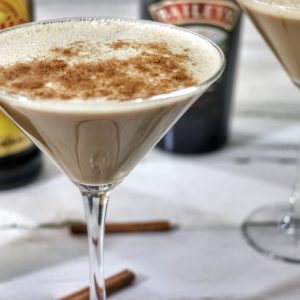 Easy Healthy Protein Espresso Martini Recipe
How to make a healthier version of an espresso martini! Everything you love about an espresso martini with the addition of nutritional protein and amazing taste!
Print
Pin
Rate
Ingredients
2

oz

espresso

sub 2 oz cold brew or starbucks espresso shots light

1-2

tbsp

whey chocolate protein powder

Use whey as some protein powders make this too chalky.

2

oz

vodka
Optional
2

oz

kahlua

will be better tasting but less healthy

Garnish with coffee beans, cinnamon sticks or cinnamon
Instructions
Mix all ingredients in cocktail shaker with ice.

Shake well for 5-10 seconds and serve with chosen garnish.
Print Recipe
Skinny Spicy Jalapeno Margarita Recipe

This healthy spicy margarita recipe is basically a skinny margarita with some kick! As mentioned only fresh ingredients here! Use fresh lime juice, some muddled jalapeno and a splash of fresh OJ to be healthy or triple sec and boom, you got it made!
To keep this margarita healthy skip the triple sec and just go with tequila, jalapenos, fresh squeezed lime juice and a splash of fresh orange juice.
If you want to take it a step further, infuse your tequila with 4-5 jalapenos for 24 hours to 7+ days. This is incredible and shows to anyone you are hosting that you made the extra effort!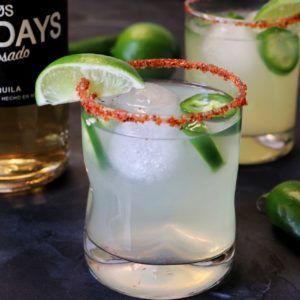 Best Easy Spicy Margarita Recipe
Spicy margarita recipes seem to be sweeping the nation as people's new favorite margarita! It has everything you like in a margarita you want plus a nice little kick!
Print
Pin
Rate
Ingredients
2

oz

silver or blanco tequila

Reposado works in a pinch

2

limes juiced

1

oz

triple sec

1/4

a jalapeno cut into coins & muddled
Optional
1/2

egg's egg white

adds froth

1

tbsp

agave syrup

1

tsp

pickled jalapeno juice

1

oz

orange juice
Garnish
Lime wedge and few jalapeno coins

Tajin seasoning rim
Instructions
Rim
Take a lime wedge, cut a slit in the middle and rub it around the rim of the glass.

Then make a little pile of tajin seasoning then run the glass edges over the pile so it coats the rim of the glass.
Making Drink
Put jalapeno coins in cocktail shaker and gently muddle 1/4-1/2 a jalapeno depending how spicy you want it.

Add in lime juice, tequila, triple sec, optional ingredients if you wish and ice into shaker then shake up.

Add ice to your glass and pour margarita over ice.

Garnish with lime wedge and jalapeno coins.
Print Recipe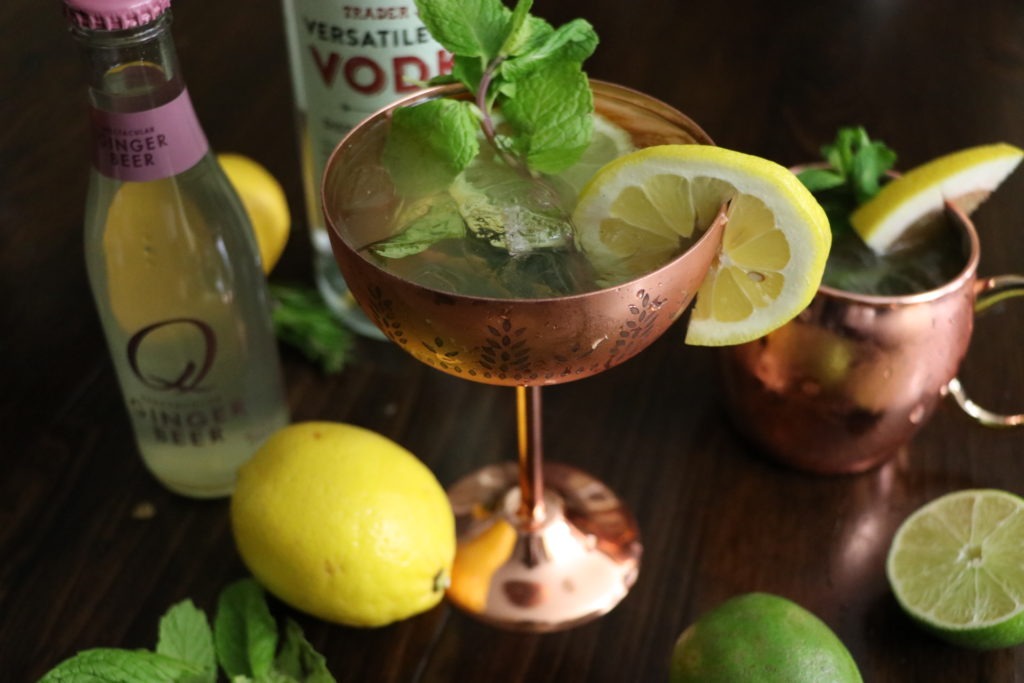 This Moscow mule recipe takes a standard moscow mule and takes it to a whole new level with match, fresh ginger and is basically a superfood itself!
Yes, we have created a superfood cocktail! To make a moscow mule healthy you will want to skip the sugary ginger beer and use ginger or lime soda water and then add your own fresh ginger.
You then of course will use fresh squeezed lemon juice, fresh lime juice and then if you have matcha tea feel free to add a little of that in there per the recipe below! Add in some mint garnish and you are on healthy cocktail cloud 9!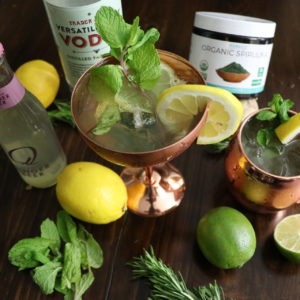 Healthy Moscow Mule Recipe
This Moscow mule is packed with ingredients that have a plethora of antioxidants, are immunity boosters, have heart health benefits, promotes weight loss and more!
Print
Pin
Rate
Ingredients
Mineral water.

Sparkling lime water or ginger soda water or lime soda water works as well.

2

oz

Gluten Free vodka such as Tito's, Ciroq or Trader Joe's.

Kettle One Botanical Vodka is great in this too.

1/2

tsp

Fresh lime juice

1/2

tsp

Lemon juice

1/2-2/3

tsp

Fresh grated ginger

Ice

Mint & lemon garnish
Optional
1/2

cup

Chilled matcha or green tea

To add energy

1/8

tsp

spirulina

If you want to make it extra healthy and add that mermaid color than you need this!
Instructions
Add ice, tea, vodka, juice, ginger and stir or shake well to combine.

Add sparkling water or soda water.

Garnish with fresh ginger piece & mint.
Optional
Make matcha or green tea and chill before adding to drink. Add spirulina.
Print Recipe
Whiskey Sour Recipe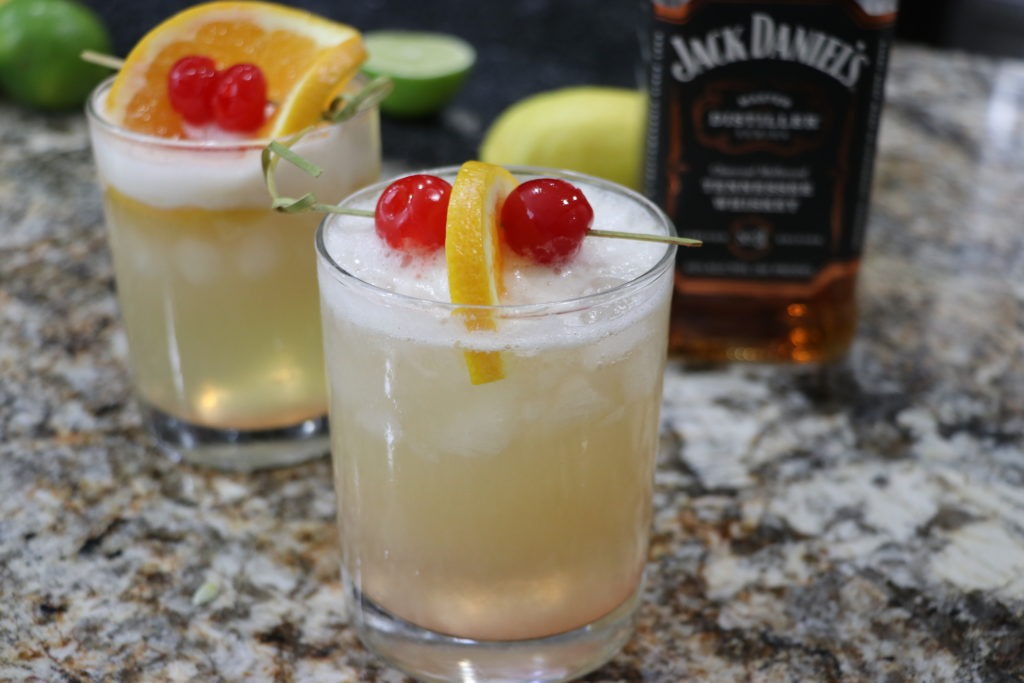 Another one of my favorite recipes of which I had way too many during quarantine! You would never know how few ingredients are needed for a whiskey sour as it is incredibly easy to make.
All you need for this one is whiskey or similar, some egg white and fresh lemon juice. You can add in simple syrup as well but that will of course make it less healthy. The option of a splash of OJ also makes this extra tasty as well.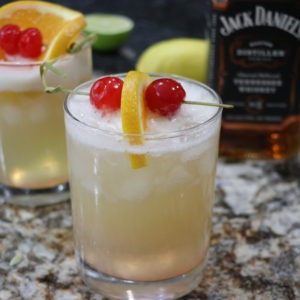 Easy Whiskey Sour Cocktail Recipe
Whiskey cocktails seem to be pretty black and white with not much in between. Do you want a whiskey coke, loaded with awful ingredients or do you want on the rocks... not much middle ground. Thankfully the whiskey sour is a great whiskey cocktail that runs in the middle with not being too sweet and not being deadly tasting like straight whiskey. It also is moderately healthy, which is a nice little benefit.
Print
Pin
Rate
Ingredients
2

oz

bourbon or whiskey

1/2

a medium egg's, egg white

1

oz

lemon juice

fresh lemonade works well too without adding syrup

1/2

oz

maple or simple syrup

leave out if want less sweet or double if want more sweet

ice & garnish with maraschino cherry or orange
Instructions
Add all ingredients to a shaker, shake for 10 seconds vigorously.

Serve over ice and garnish.
Print Recipe
Paloma Recipe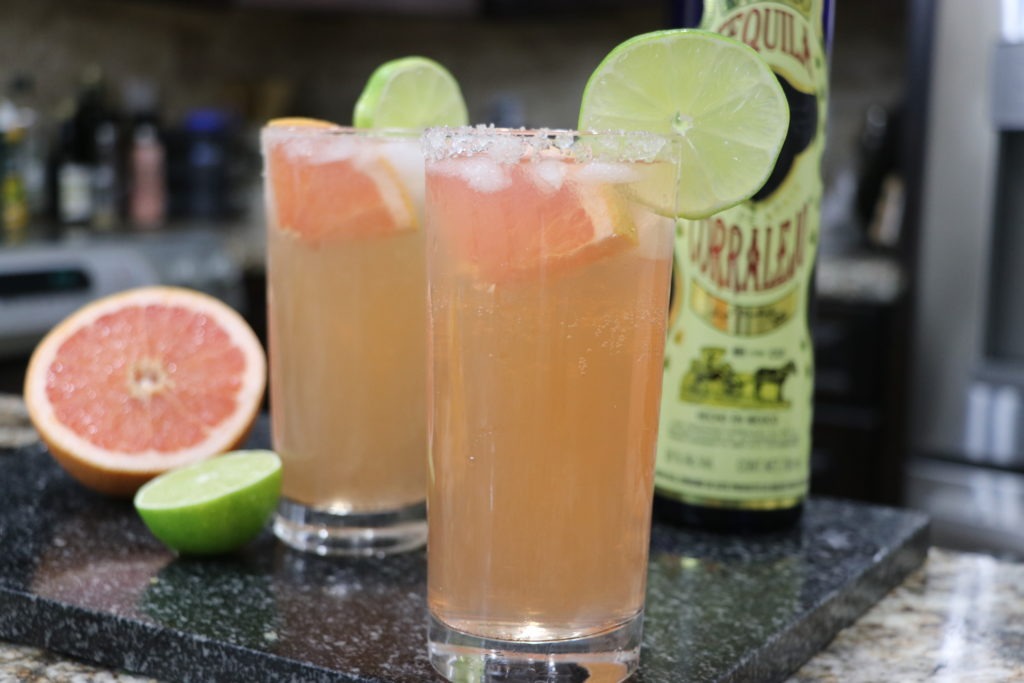 The paloma is one of my favorite drinks and if you love grapefruit then it will undoubtedly be your new favorite cocktail! This is again is simple to make and just one substitute turns this healthy in no time!
To make this recipe healthy just use fresh grapefruit juice, fresh lime juice, tequila and then substitute a grapefruit soda water or sparkling water like Izzys for example vs. the traditional Squirt or Jarritos overly sugary soda.
This change and you won't even notice the difference! Honestly with the fresh ingredients it will already taste miles better than anything you will get at a bar or restaurant.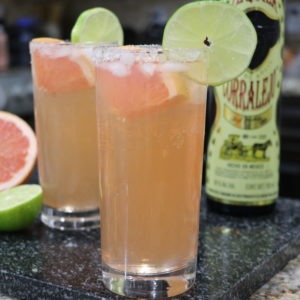 Healthy Paloma Cocktail Recipe
Tequila is a great alcohol but for those of us who find it a harsher taste, it is hard to find a recipe that makes it taste real good. Furthermore, making new unique cocktails is always a struggle and more often than not we end up making the same basic drink over and over. However, this is the perfect drink for people who want a Tequila recipe.
Print
Pin
Rate
Ingredients
2

oz

tequila

ideally use reposado, blanco or silver.

.5

oz

lime juice

.5

oz

grapefruit juice

2-3

oz

soda water or Izzy's Grapefruit Sparkling Water

for a more authentic version use Jarritos or squirt.

salt or sugar for rim
Optional
1

tbsp

simple syrup

or maple syrup
Instructions
Rim glass with salt or sugar and then fill glass with ice.

Mix together fruit juices & tequila in a shaker, then pour into glass.
Print Recipe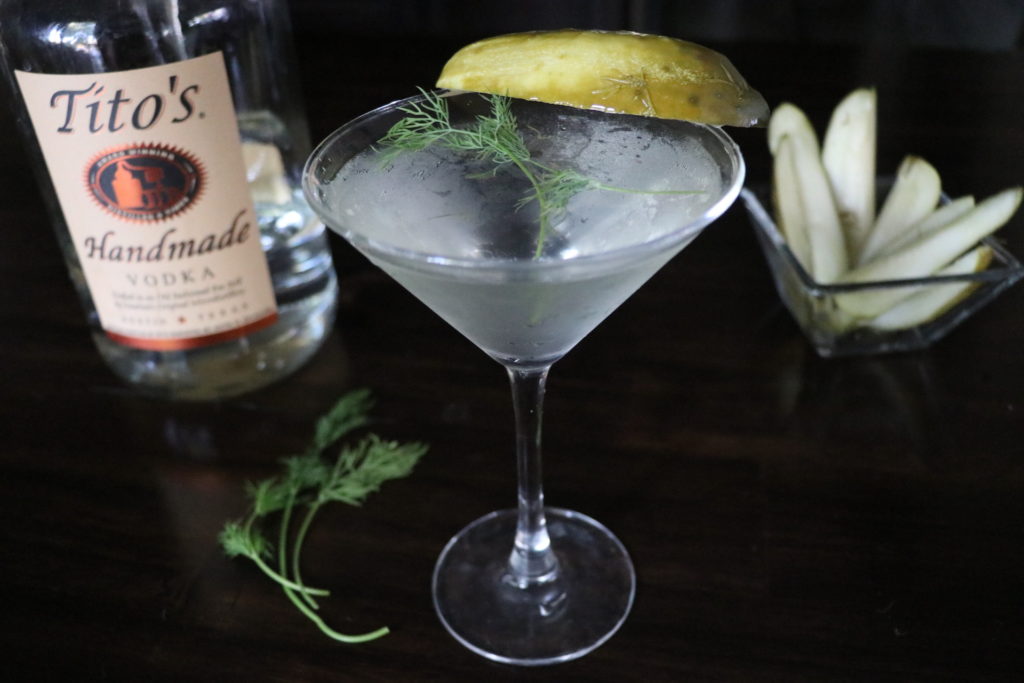 Really any martini is healthy as it is just straight vodka or gin, and optional a bit of vermouth and some olive juice. However, this one adds pickle juice and if you use quality pickles like Grillos or Clausens there are of course some health benefits to that.
Not only do these taste amazing if you like pickles more than olives, but also get that extra touch of the natural electrolytes that pickle juice brings! Pickle juice has sodium, potassium and magnesium which makes it a great natural electrolyte that lots of athletes drink during and after workouts or games.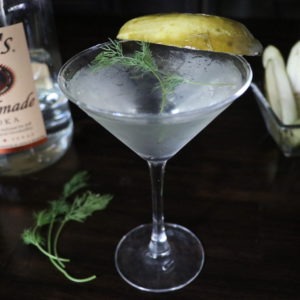 Best Pickle Martini Recipe
The pickletini or dirty pickle martini is the best martini out there! If you love pickles and martinis then you will love this pickle juice martini recipe.
This martini is extremely easy and you can make a pickle martini with gin or with vodka. This dirty pickle martini is with vodka but if you like gin then that is just as easy to make the switch to a gin pickle martini.
I also love to make this a spicky pickle martini so you get a little kick at the end. Below you will find an option to make your pickle martini spicy or you can just leave it how it is and it is still perfect!
Print
Pin
Rate
Ingredients
3

oz

vodka

can use pickle vodka

1/2

oz

dry vermouth

if you don't have this it isn't the end of the world

1

oz

pickle juice

Pickle slice garnish

pickled okra or pickled peppers also work
Spicy Optional Additions
1

oz

sub spicy pickle juice

Grillo's spicy or McClure's spicy pickle juice

Garnish with a spicy pickle slice

or Mrs. Klein's So Hot vegetable mix
Instructions
Add all ingredients to shaker with a handful of ice.

Shake and strain into a chilled martini glass and garnish with a pickle.
Print Recipe
Hard Seltzer Froze Recipe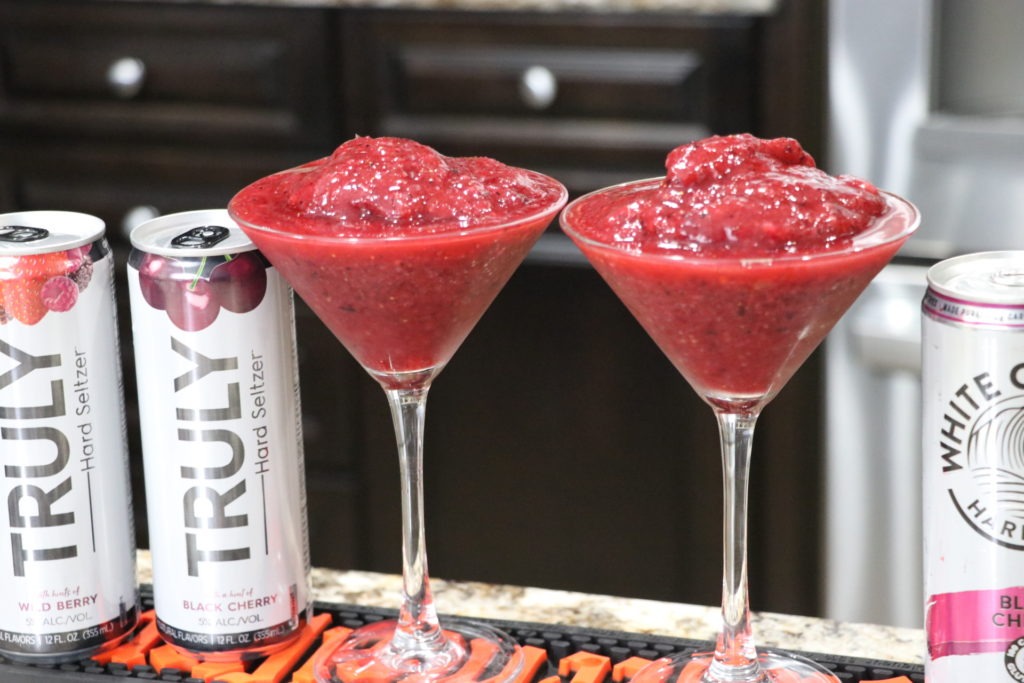 Now, this isn't really a diet recipe or low in calories but it does offer tons of servings of fruit, which have their own nutrients and such to get your daily servings of fruit in a cocktail!
Better yet it takes two seconds, I sense you see a theme here of keeping everything simple! This recipe just takes white claw, frozen fruit and a blender!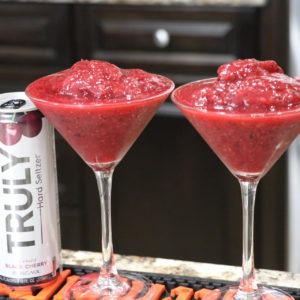 Best Frozen White Claw Hard Seltzer Recipe
This is hands down the easiest best recipe on this site. Everyone loves a White Claw slushie recipe! The recipe isn't so much as important as just the idea itself. Everyone loved frozen drinks... everyone loves White Claw... well now everyone is happy.
Print
Pin
Rate
Ingredients
1

can

White Claw

or any hard seltzer

1

cup

frozen mixed berries

or frozen fruit of your choice

1/2

cup

Ice

Fruit garnish
Optional
1-2

oz

Amaretto, flavored vodka or flavored rum.

Non-flavored okay too
Instructions
Pour frozen mixed berries, ice and White Claw into a blender... blend... serve.
Print Recipe

Last but far from least is probably the best tasting drink I have ever made. It literally tastes like vacation! I can't say enough how amazing this drink is!
Even just the smells alone put me over the edge. Imagine a pina colada but way less sweet, fresh ingredients and in the form of a delightful margarita!
To keep this recipe healthy you just need to make sure to use fresh lime squeezed lime juice, fresh orange juice vs. triple sec and then to use coconut milk from the carton vs. cream of coconut.
I honestly always just use milk over the cream as it makes it less sweet, less thick and still wouldn't notice the difference!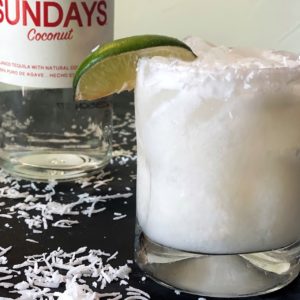 Best Easy Coconut Margarita Recipe
This easy coconut margarita recipe will make you feel like you are on a tropical island. It is the perfect summer drink and will be your new favorite margarita ever!
Print
Pin
Rate
Ingredients
2

oz

Los Sundays Coconut Tequila

Silver or blanco tequila works too

1.5

limes squeezed

3

oz

cream of coconut from carton not can

For healthy less sweet substitute coconut milk from carton not can (can is thick)

1

oz

triple sec

shredded or toasted coconut rim
Instructions
Rim glass with toasted or shredded coconut

Put all ingredients in cocktail shaker & shake then serve over ice.

You can also use a cup of ice and put it in a blender if you want it frozen as well.
Print Recipe