What is the best hike in Bryce Canyon National Park? The best adventure in Bryce Canyon is actually a combination of multiple amazing trails throughout Bryce Canyon's amazing landscape.
It have never been to Mars but I assume this is what Mars looks like. There are endless amazing unique views and stunning hoodoos, tunnels, bridges and something new around every corner with the most colorful rocks you will ever see on a hike.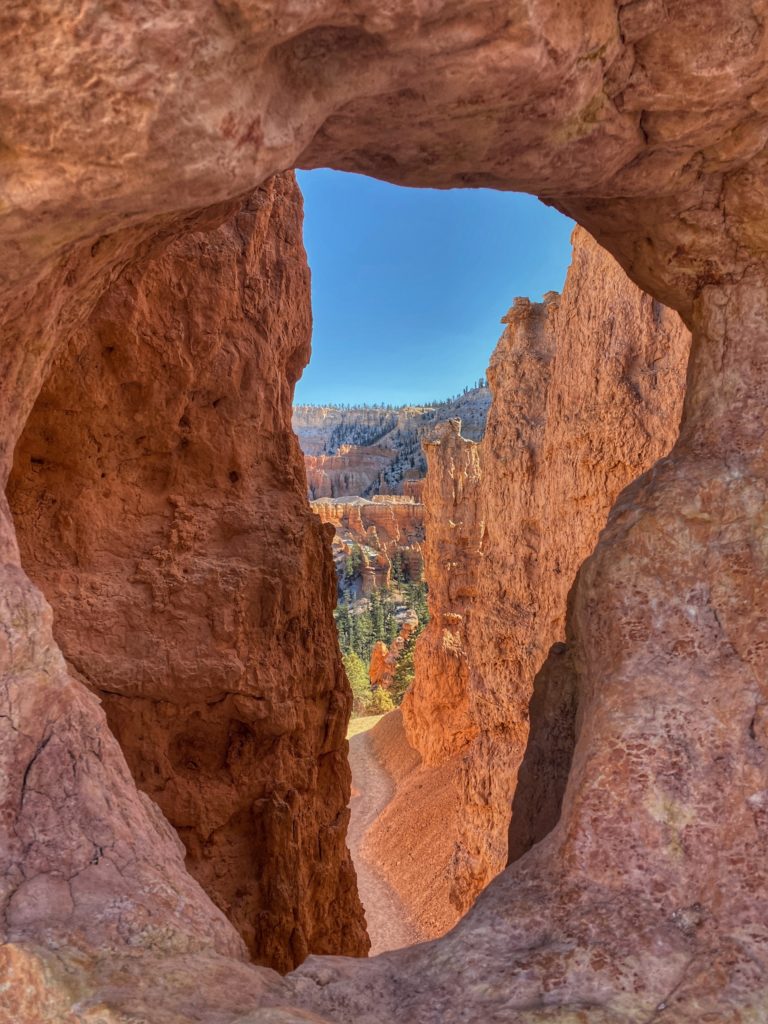 The Figure 8 loop trail takes you through Queen's Garden, Peekaboo Loop, and Navajo Loop Trail for one of the best trips with incredible views and one of the best hiking trails you might ever do.
Not only that you also get to experience a little of the rim trail and go past Sunset Point and Sunrise Point during this amazing Bryce Canyon National Park hike.

Bryce Canyon is small but the size is packed with incredible trails, views, elevation changes, hoodoos, unreal rocks and this Figure 8 trail is an absolute must hike.
It is not very often where you can do one amazing hike, let alone multiple next level hikes in one day like you can here.

If you went to Bryce Canyon you would be happy just to see Wall Street, hike Queen's Garden, see the rock formations at Peekaboo Loop or the stunning views and hoodoos at Navajo Loop. These places alone are worth the stop in Bryce Canyon for a beautiful hike.

However, this hike turns into one of the best trails ever combining all of the best Bryce Canyon trails into one next level hike. Scroll down for full directions under the Description tab.
Sunset Point, Sunrise Point & Rim Trail Views

You cannot miss these spots, which are easily accessible to see before you start your hike. You have to walk along the Rim Trail before you start this Bryce Canyon National Park favorite hike anyways.
Bryce Canyon National Park is smaller when compared to other National Parks but you get to see some amazing views via the trails mentioned above as well as another great hike in Mossy Cave trail.
Best time to visit Bryce Canyon National Park
Bryce Canyon can get extremely cold and also get really hot! The best times are Spring and Fall but the summer is doable as well! The winter is not ideal as the weather is unpredictable and it can get really cold. Of course you can always bundle up, it's just not the ideal time to go.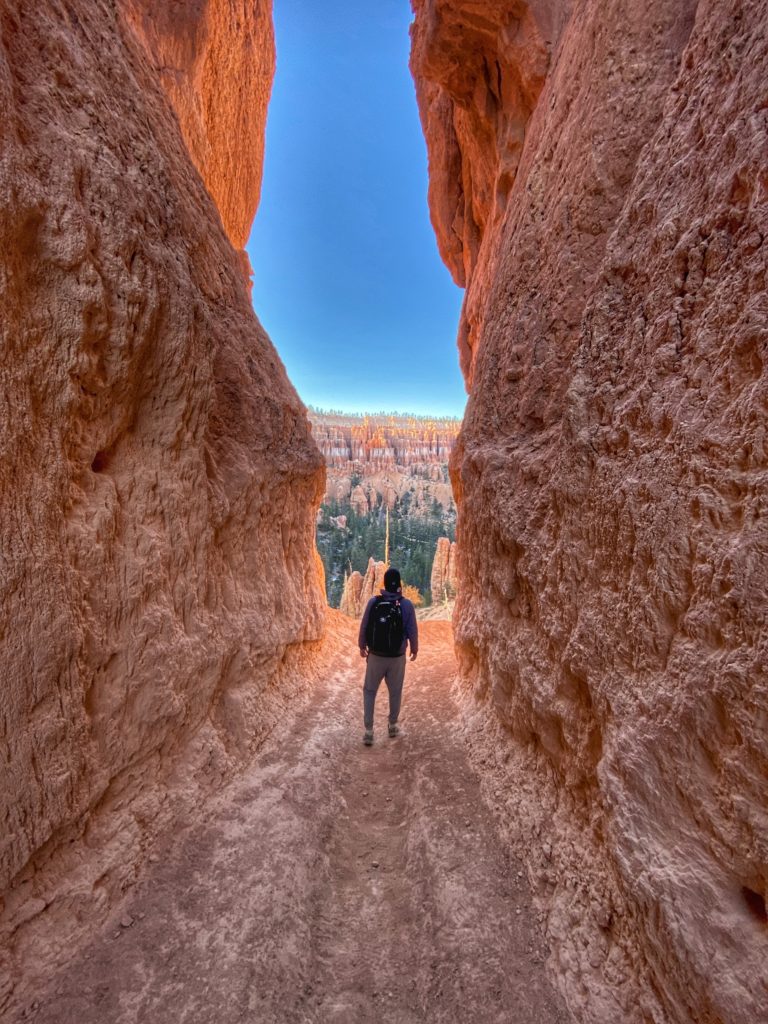 Where to Stay near Bryce Canyon National Park
In the park there is only the historic Bryce Canyon Lodge, it is a great spot but of course sells out quickly. With that said the city is just a few miles from the park and there you have a plethora of places to stay for all price levels.
Best Restaurants near Bryce Canyon National Park
Bryce Canyon isn't necessarily a culinary hot spot. However, it has a ton of the charm and just reminds me of places I would go with my grandparents.
The coolest place is Ebenezer's Barn & Grill has it has entertainment and overall is just a cool unique place, might as well dive into the "culture" and charm of the area while you are here!
Aside from that, pick your poison, the Bryce Canyon Coffee Company is cool, The Pizza Place is good, IDK Barbecue and Stone Hearth Grill are some other of the better spots. With that said, don't expect the world but just embrace the small town charm.

Which Is Better Zion National Park or Bryce Canyon National Park?
Zion National Park is significantly better than Bryce Canyon National Park. While Bryce Canyon is beautiful it does not hold a candle to Zion, which isn't a slight either but Zion is just truly amazing.
We love Sedona so much and Zion even makes Sedona look like a gift shop. Definitely check out both places but if you have to choose one, go to Zion National Park for the best trails, places to eat, views and more.