What are the best things to do in Sedona? Sedona is one of the prettiest areas in North America and is definitely one of the outdoors adventure meccas in the country.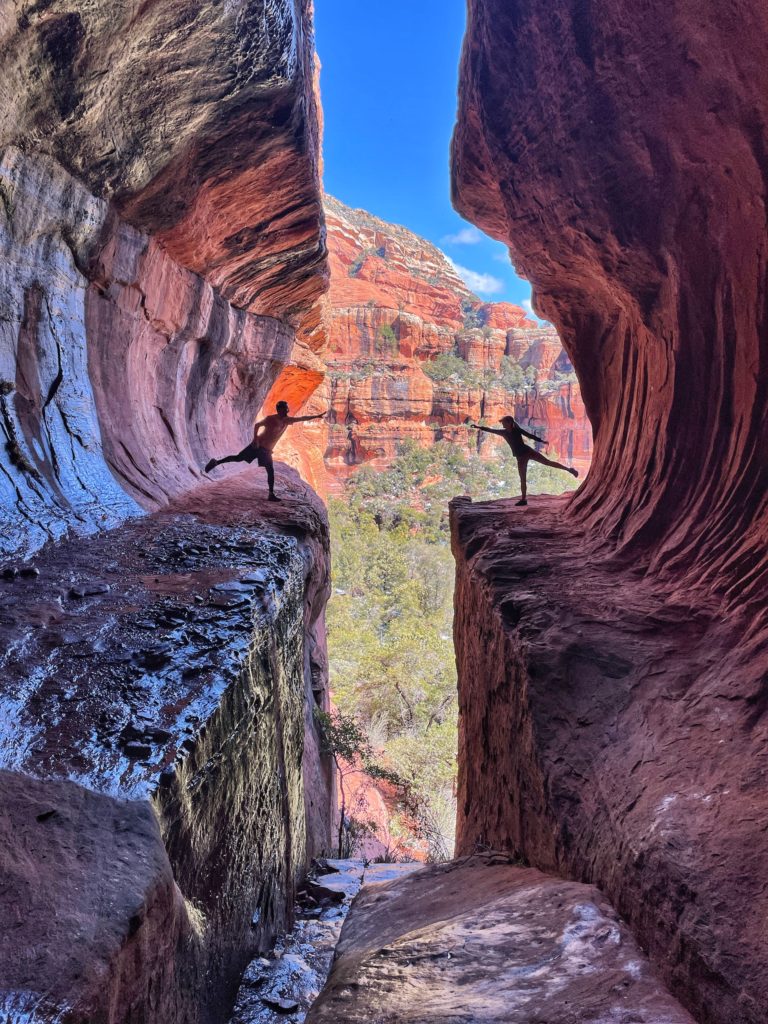 If you want to find the must do things in Sedona than you are in luck with the article below. If you love to hike or be outside then Sedona is your perfect playground.
It is the perfect place to unplug and get some much needed R&R. There are so many amazing bucket list things to check off in Sedona including the one in the video below! You of course will need to eat at the best restaurants as well,
see here for the top 8 restaurants in Sedona.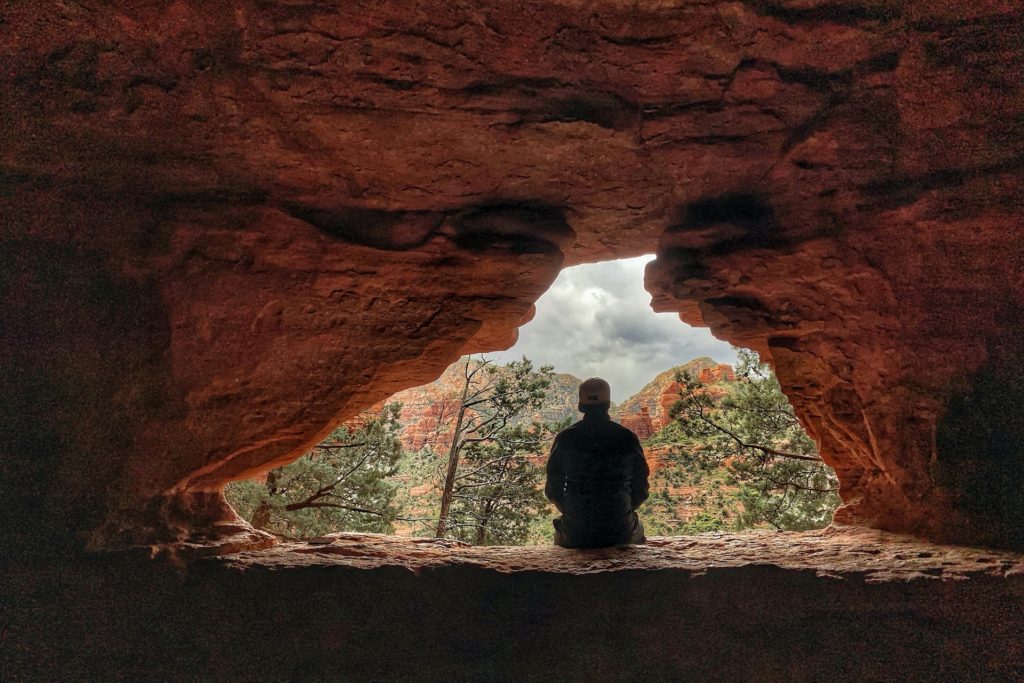 However, it has so much more than just hiking and red rocks. You can fill up a weekend easily and even stay for a whole week enjoying this great little town. If you love wine then be sure to check out the 3 best wineries near Sedona too!
From adventures to wineries to relaxation, Sedona has it all for a perfect peaceful retreat. If you are looking for the best 6 hikes in Sedona than see here!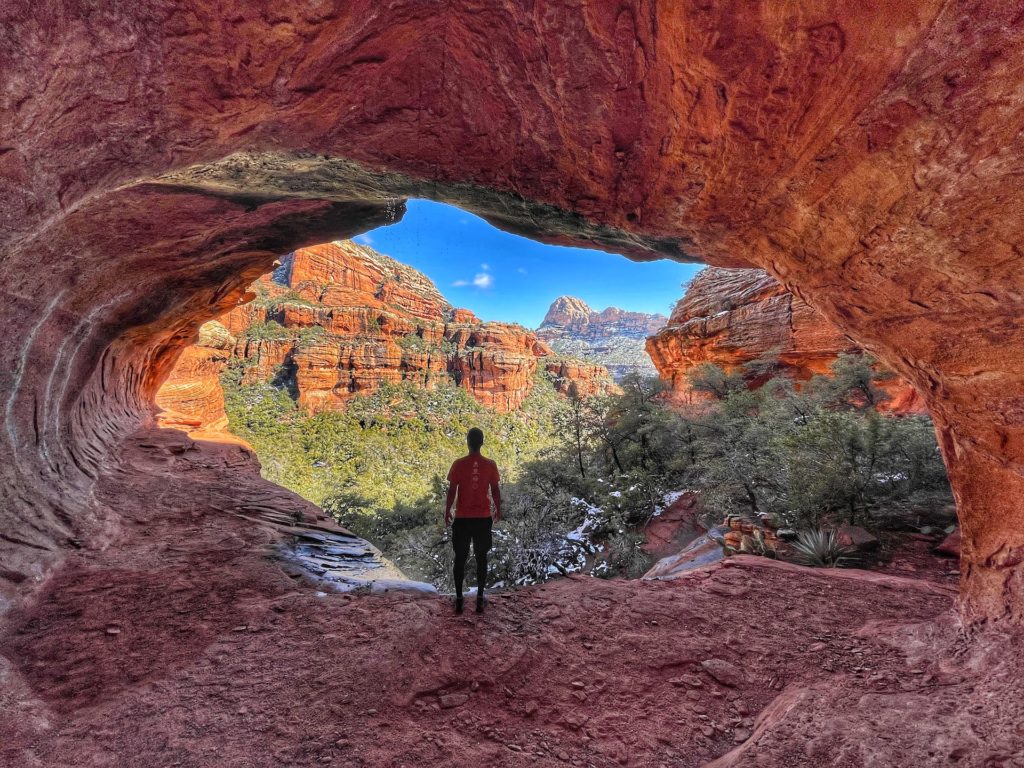 What are the best Sedona bucket list items? Well, you are in luck as I have been here countless times and have 10 other articles about this terrific area. No matter what you are into there is something for everyone and is especially a great escape from the southern Arizona summer heat.
Sorry in advance as I am not including Pink Jeep Tours or sliding down the 6 foot long slide at Slide Rock, this is my bucket list and those get a heckkk no from me ;). Instead you will find things you can do on your own that are a little more adventurous that aren't just easy to google and come up with.
While they aren't bucket list items, also be sure to checkout the town shops with crafts and art stores. Tlaquepaque Arts & Shopping Village is a cool little spot so if you have time, go meander around and check things out! Yet, the standard tourist shopping area isn't going to crack this amazing and unique list!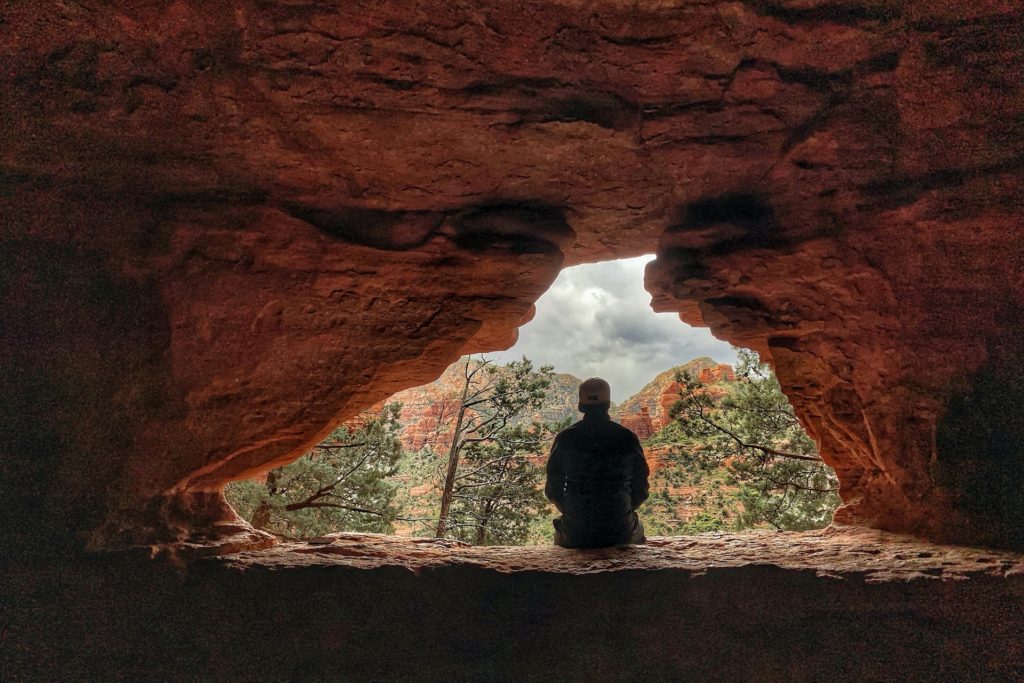 This article we have things you may not know, adventures, once in a lifetime sites and more! With that said, below are the best bucket list Sedona things you have to do! If you are wanting some great places to eat than see the 8 best restaurants in Sedona here!

If you have read any of my articles then you know I am all about the wineries in Sedona. No, it is not Italy or Napa but it is a great novelty to visit some smaller vineyards and even doing an all day winery hop!
There are numerous vineyards surrounding Sedona but definitely visit the winery corridor, which is Javelina Leap Vineyard, Oak Creek Vineyards and my favorite Page Springs Cellars. See here for the 3 best wineries in Sedona!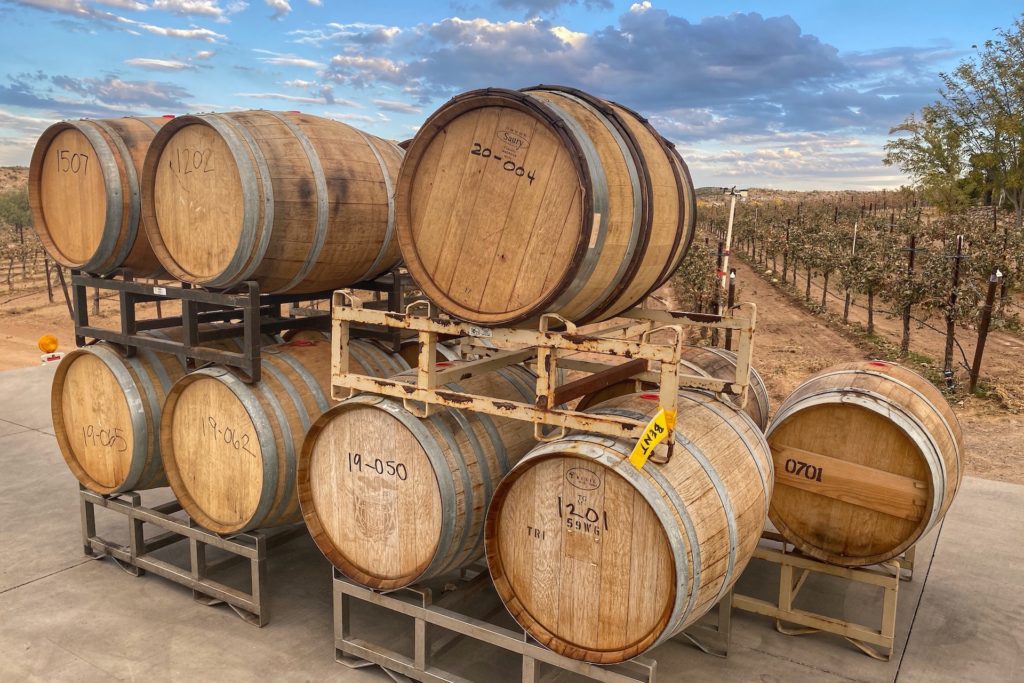 Page Springs is absolutely stunning as it has ground you can walk in, a creek you can walk down to, a nice sun deck and the perfect Sedona ambiance for your trip. You can also visit the lovely DA Ranch, pictured below!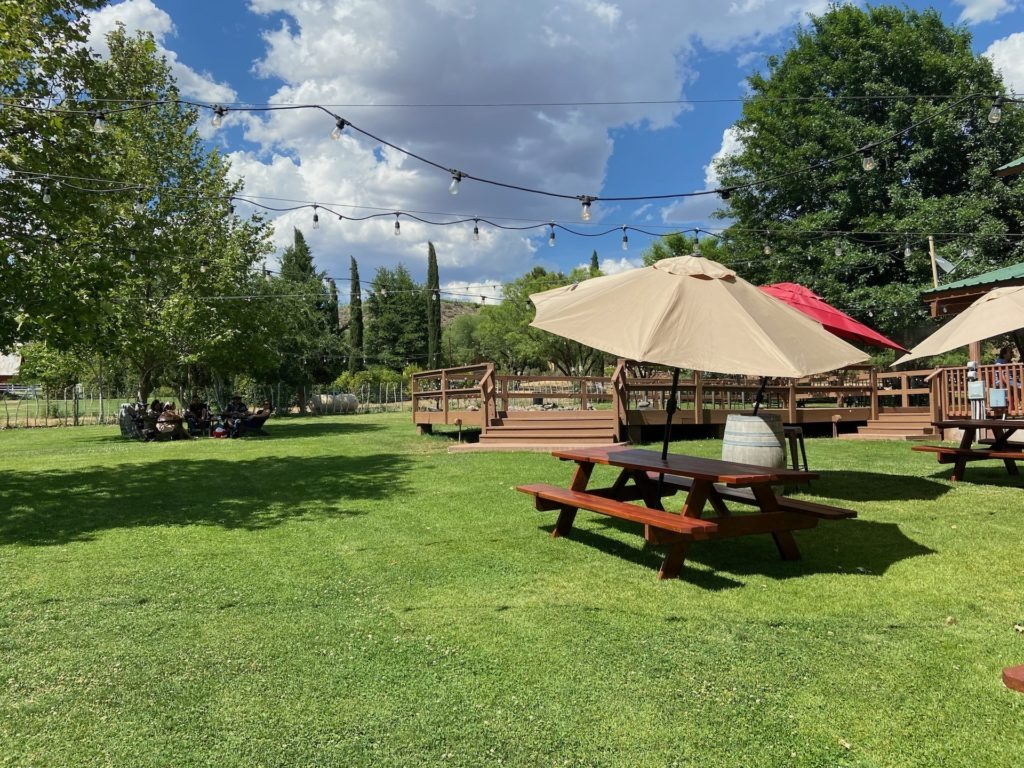 Page Springs is such a great place to go with the views of the wineries, cheap-ish wine tastings and a solid menu. They also have live music on Friday and Saturday nights to cozy up with your date for a nice little night.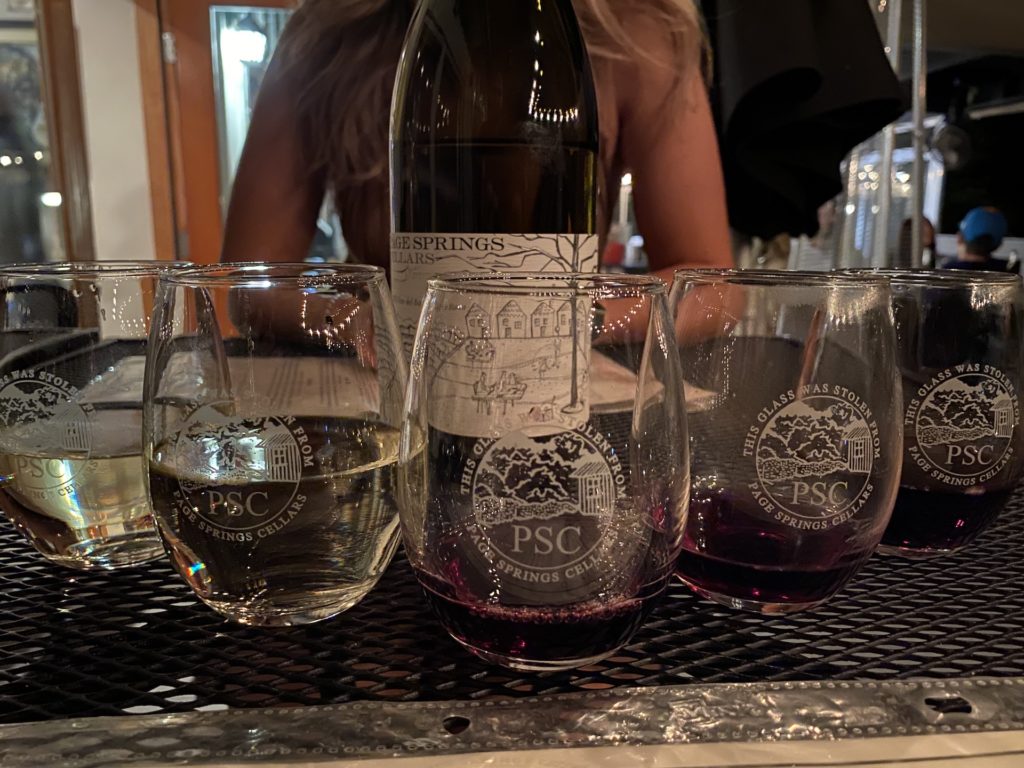 I recommend trying all wine taste menus and the spinach artichoke dip, I don't even care that much about spinach or artichokes but it is delightful. You can leave there with a full stomach and 4 wine tastings for under $100!
If you are in Sedona for a date weekend, a girls trip… maybe a guys trip… you absolutely have to stop by here along with the other two aforementioned wineries next door.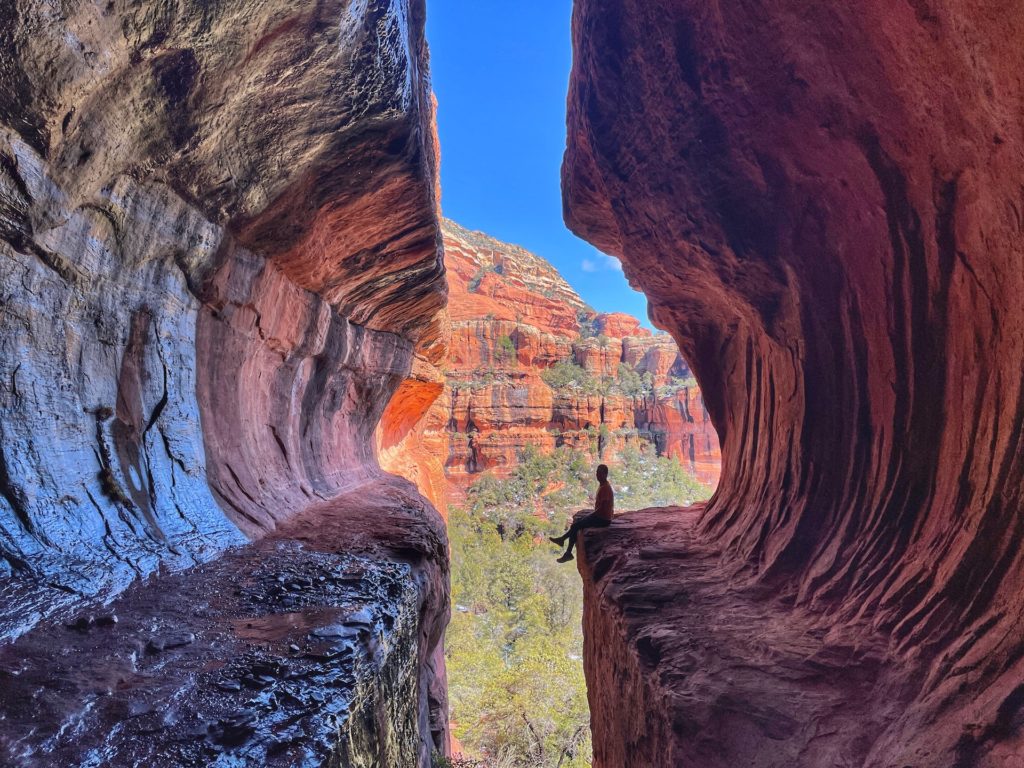 This is one of the most amazing pictures in all of Sedona and a must-do when visiting Sedona! It isn't too hard of a hike at just 5.3 miles with not much elevation change.
However, the Subway in Sedona is very hard to find so you definitely want to follow our guide here to see the best way to find it! Sedona Subway Cave Guide & Directions.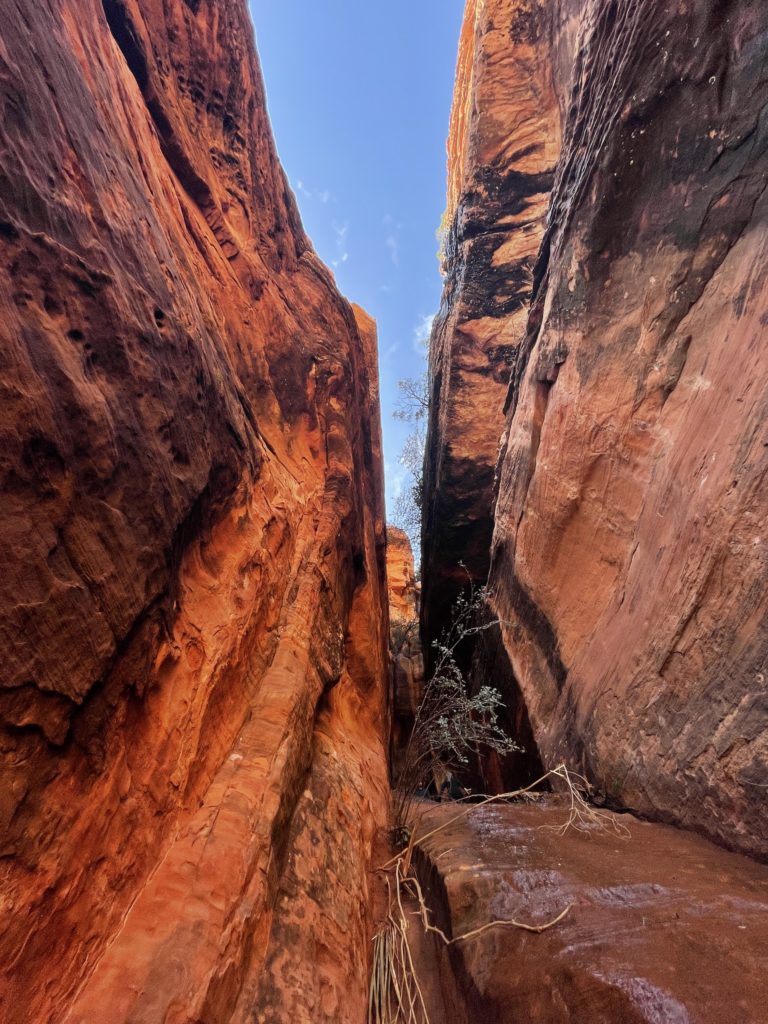 There is more than just the Subway cave as well at this hike as you can find ruins, other caves and of course stunning views throughout!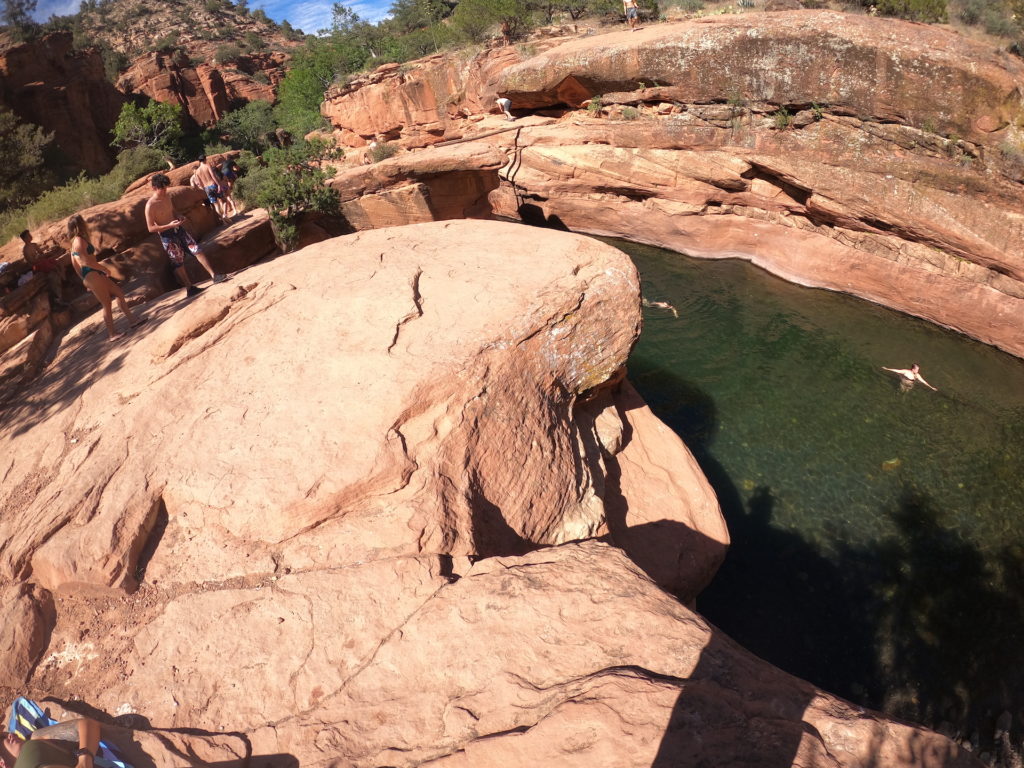 There are a few spots for cliff jumping around Sedona but the most infamous is of course The Crack, located via the Wet Beaver Creek trail hike.
This is even in the top 3 hikes in Sedona as it is a perfect length, there are springs you can stop in along the way and then there is the swimming hole at the end.
It is pretty flat throughout, a 7 mile out-and-back, dogs on a leash are allowed and sometimes people will have picnics and a couple drinks all day out there. It can get a little crowded unfortunately but is still a great time and place to see regardless.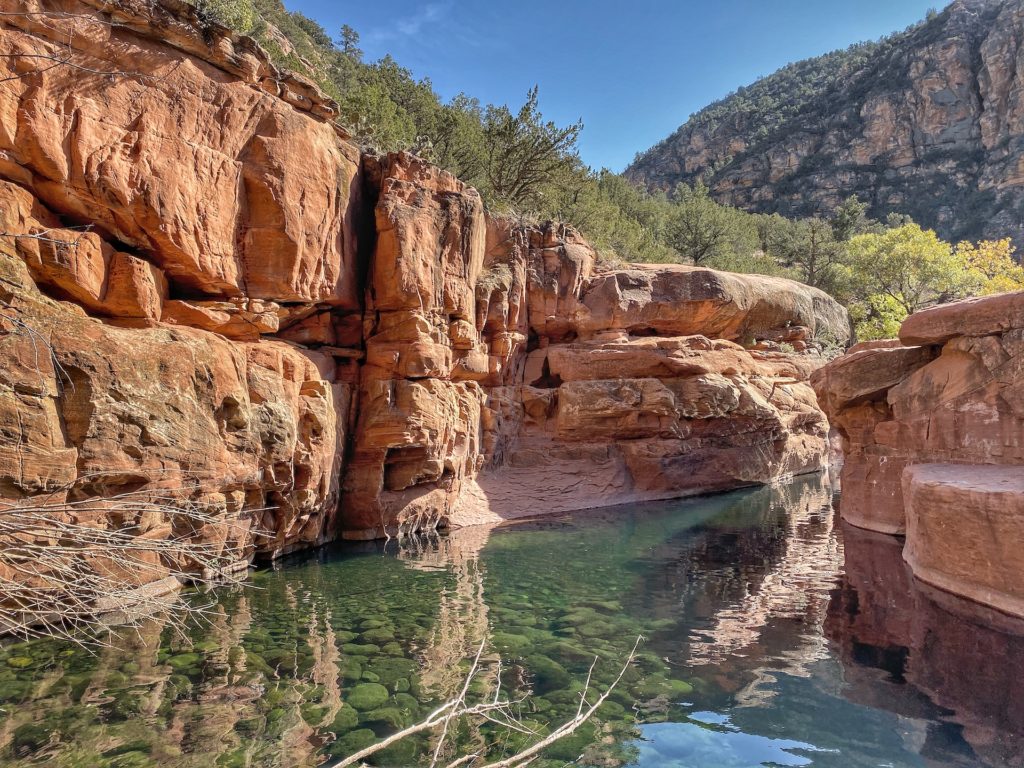 Definitely stray to the right at the beginning of your hike to visit the springs and little swimming holes along the way. Here is a full hike guide to Wet Beaver Creek!
ATV or 4-Wheel To Maybe One Of The Best Lookouts In Sedona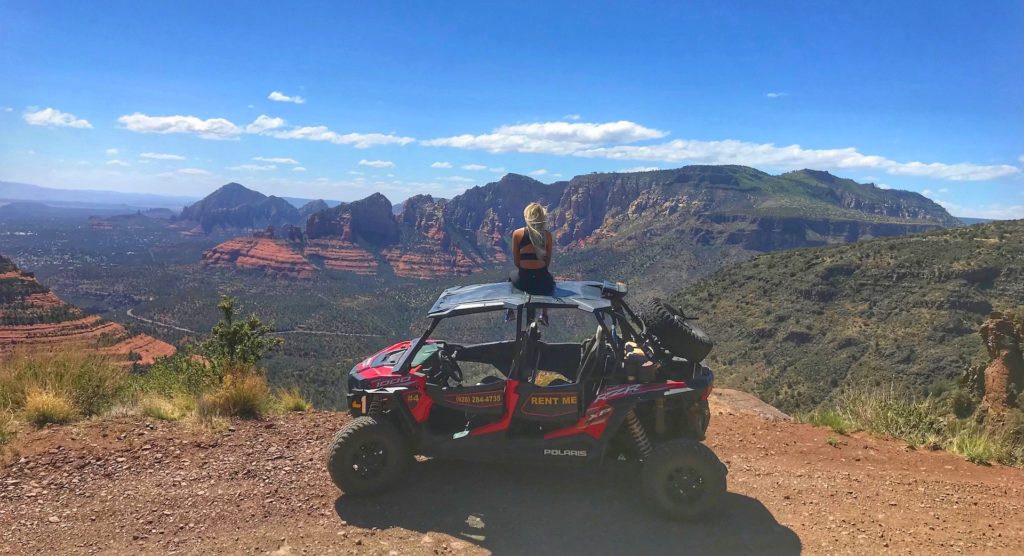 If you have a 4×4 or rent an ATV then you absolutely need to get to the top of Schnebly Hill Road, giving you arguably the best view of Sedona. This is a pretty rugged drive to the top but wow is it worth it.
At the top you will be greeted with one of the nicest lookouts you have ever seen. This road is extremely rough with large rocks so definitely do not attempt it unless you have a high profile 4×4 or of course an ATV.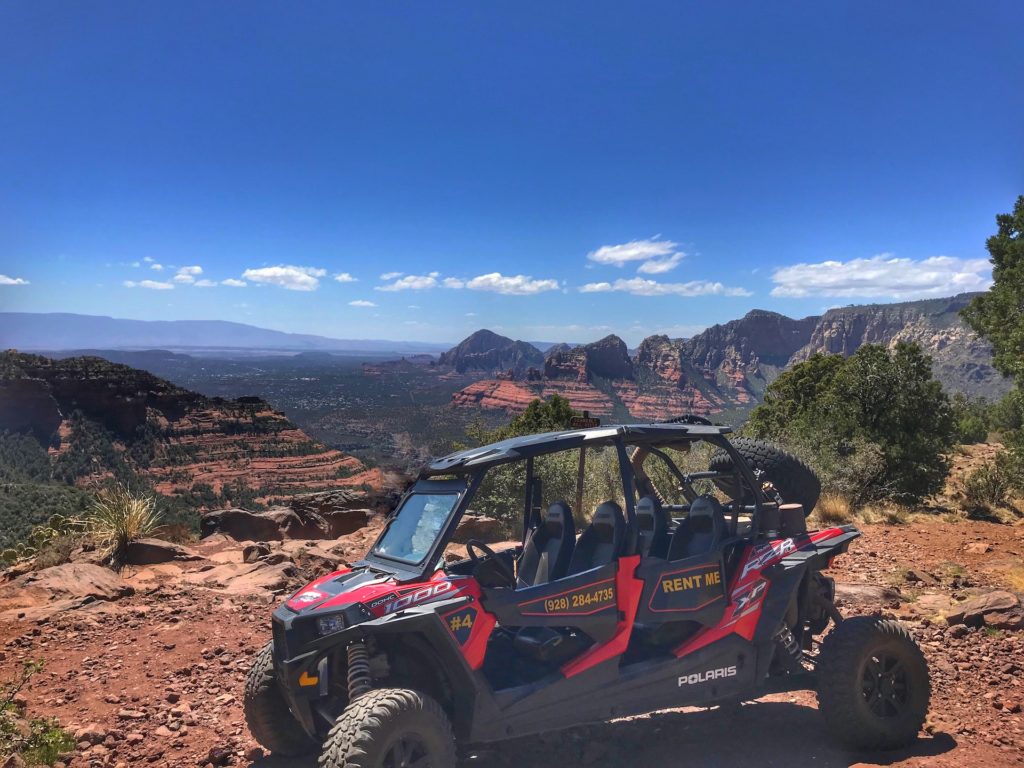 If you want to keep going up, there is a forest area beyond the top of the road where you can really test your ATV speed and take a wander through the forest where I have seen lots of wildlife.
If you are heading back to Phoenix or North after you do this drive you can also exit out via the top vs. going back down the rough drive as well.
If wanting to rent an ATV, Groupon often has 50% off ATV rentals so definitely check those out before you go!
Visit The Best Caves in Sedona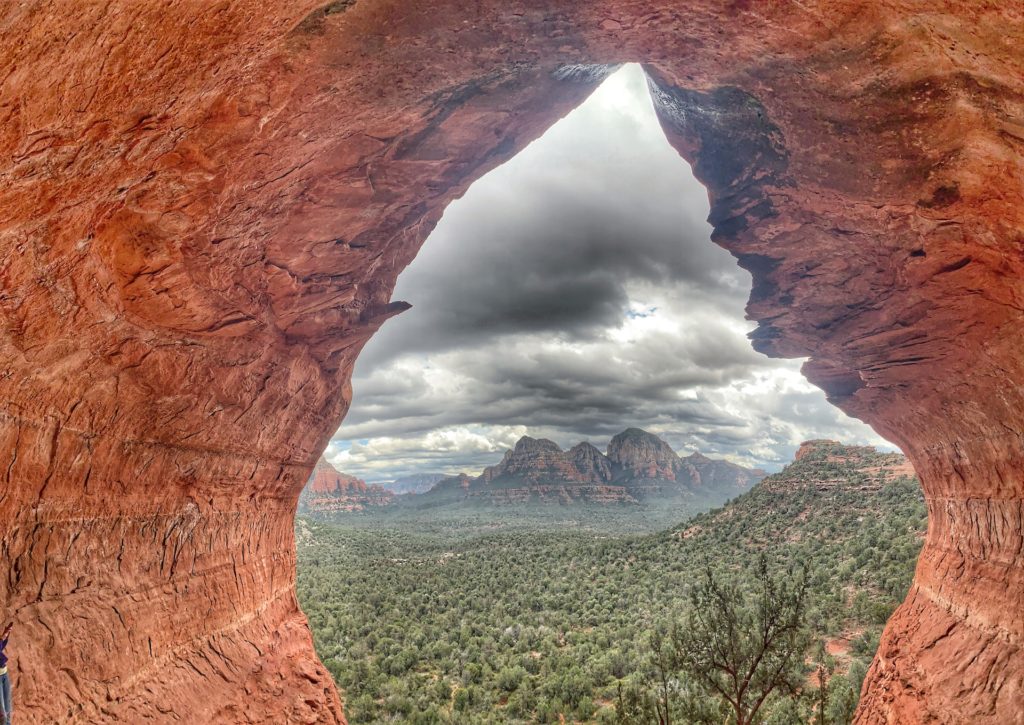 There are some amazing caves in Sedona with my favorites being Soldier's Pass Cave and the Birthing Cave. Both are great hikes and good for all ages! I would do Soldier's Pass if you had to pick one as it is one of the best hikes in Sedona.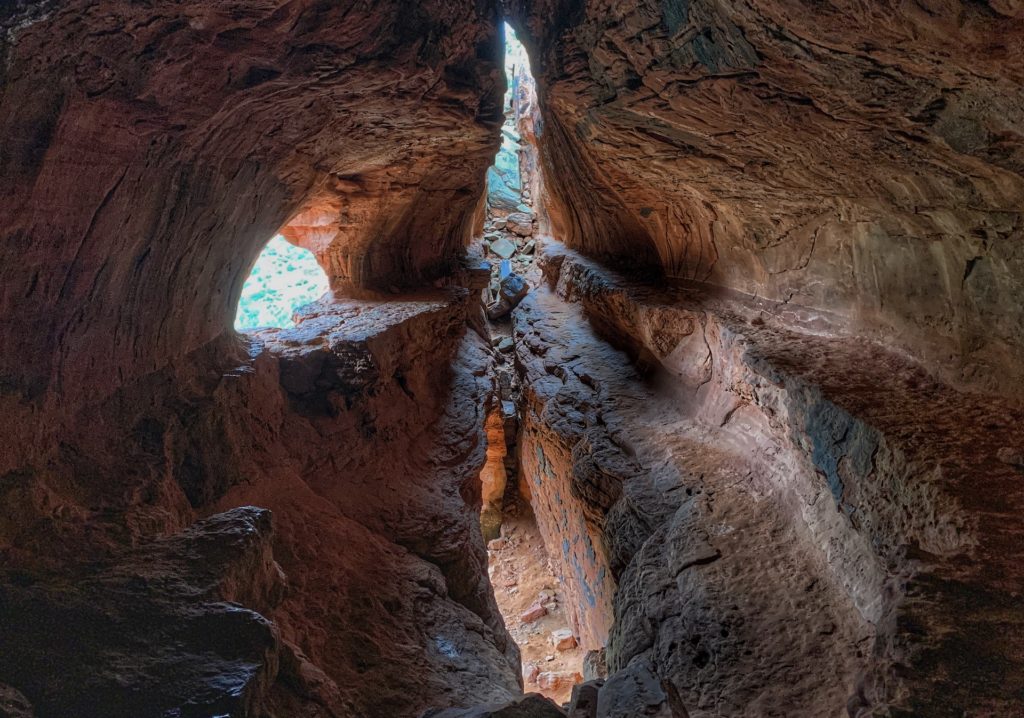 Either way you can't go wrong and the Birthing Cave is actually the easier of the two. See here for a full Birthing Cave Guide | and here for a full Soldier's Pass Cave Guide!
Go To a Sedona Energy Vortex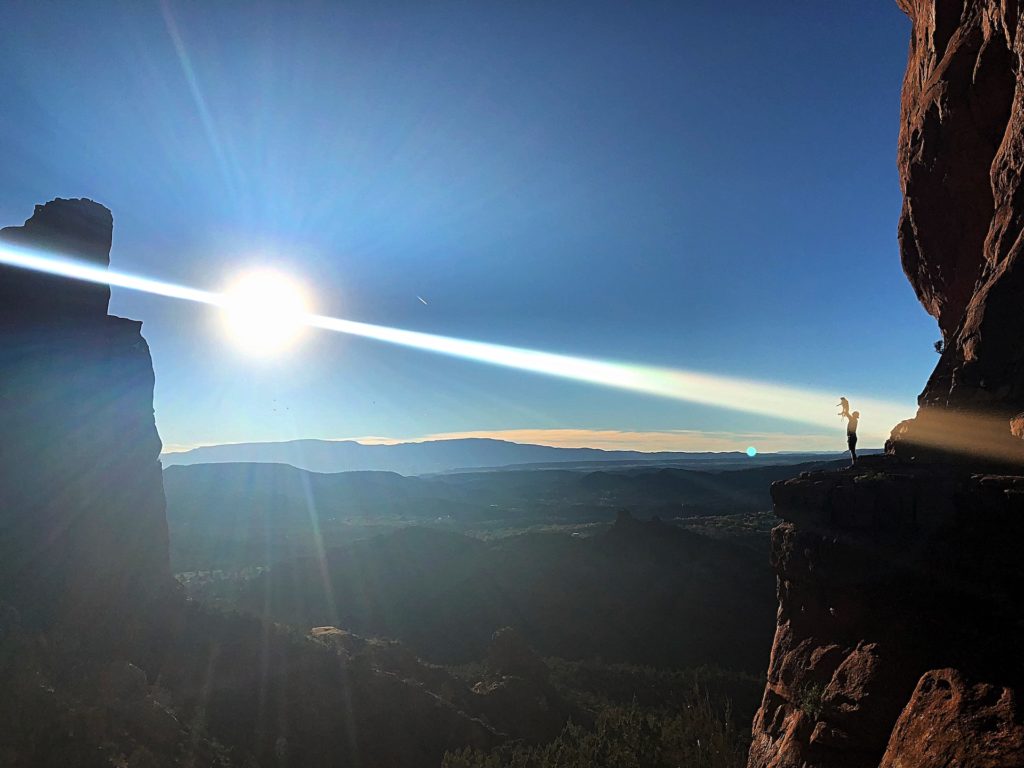 I have not been to anywhere in the world that offers an energy vortex… so take advantage. What is an energy vortex? They are said to be intersections of electromagnetic earth energy. Energy vortexes are supposed to help with reflection, meditation, energizing, vision and higher clarity.
How do you know you are in an energy vortex? You may feel you are in a vortex when you feel some subtle energy vibrations such as tingling in your body or hands, feel your body heating up, have a feeling of a rush of energy, or have a shift in consciousness or perception.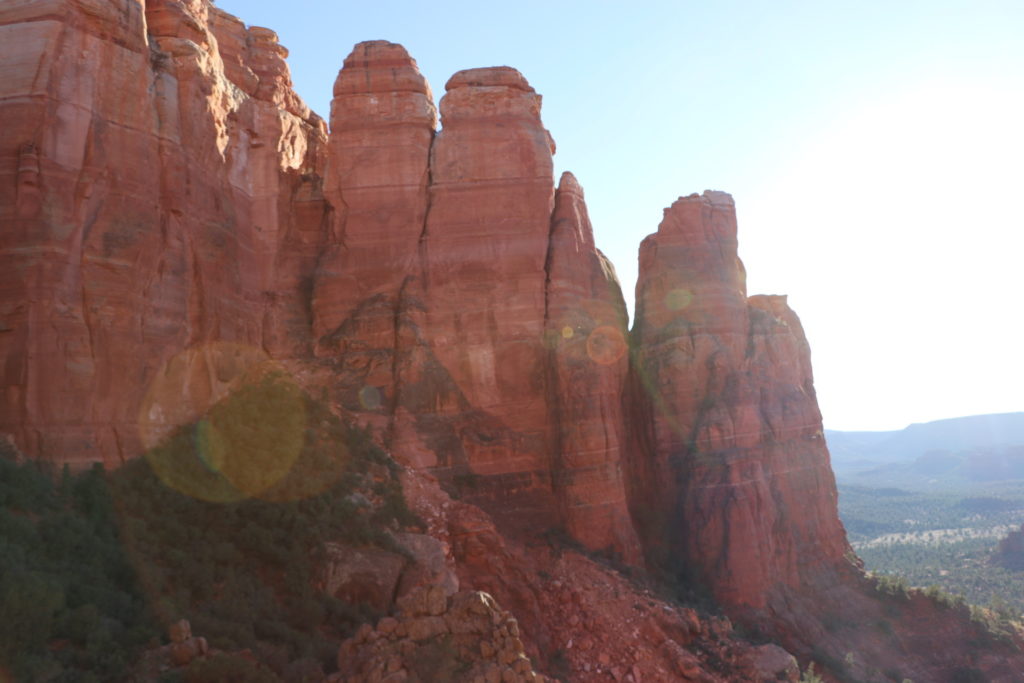 Where are the Sedona Energy Vortexes? Sedona has four main vortexes, located at Airport Mesa, Bell Rock, Cathedral Rock and Boynton Canyon. There are a plethora of sites that you can search and find more info on these incredible vortexes.
Brunch at L'Auberge's Restaurant – Cress On the Creek


If you have watched hook… that moment when Peter Pan (played by Robin Williams, RIP), finally clicks in with the lost boys and imagines all of the incredible food at the table… that is L'Auberge's brunch.
You know when you watch Game Of Thrones (hopefully not the last season) or any movie with royalty and they have like a hog roast, every fruit, all desserts and everything else on their table… that is L'Auberge's brunch.
With that said… it comes with a hefty price tag and is only on Sundays from 10am-2pm. It is $65 for the buffet and an extra $20 for bottomless mimosas, champagne and jun-kombucha… of course there is jun-kombucha… I don't even know what that is to be honest.
However, if you ever want to splurge on a meal… this is the one to do it at. It is along their beautiful creek and you get "hot action," and omelet station, carving station, salad bar, cold food, savory hot Entrees and a dessert station. As a fruit lover they kill it there too with all the best fruits, none of this cantaloupe and melon nonsense.
I am torn on staying there as don't want to talk bad about the place as it is world class. However, with a $600-1,000 price tag per night I just think there is so much more you could do in Sedona with that money for an amazing experience, since you won't be in your hotel much. However, if money isn't an option then clearly it is a great place to stay.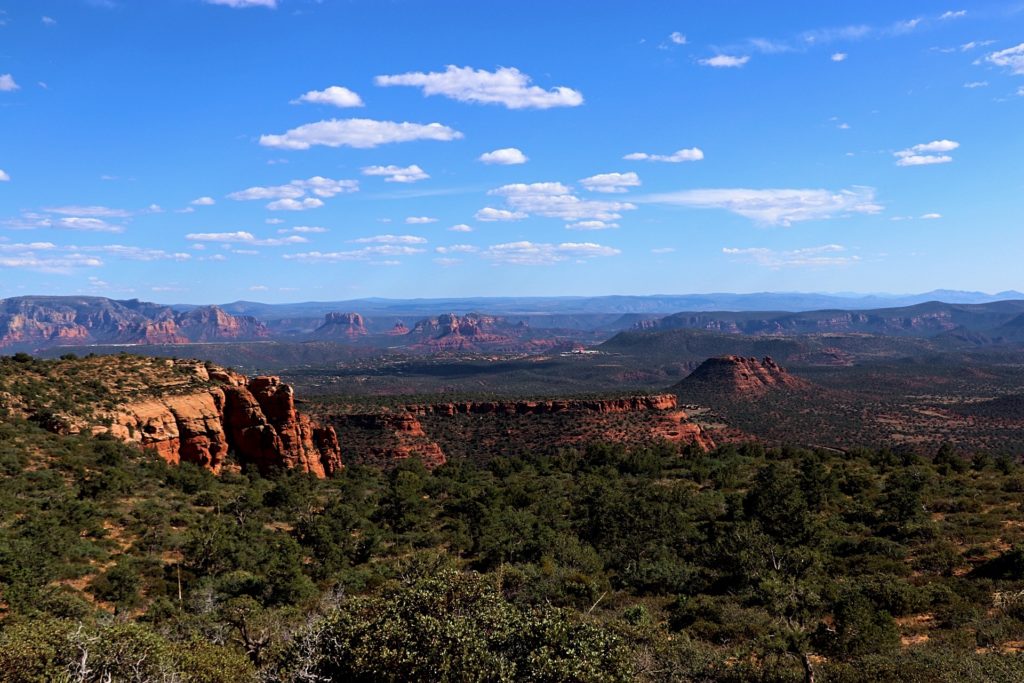 Bear Mountain Trail is the best hike in Sedona… fight me. Now there are some very long hikes that are amazing too but this is the best one for the common hiker. It has the best view of a hike in Sedona, will kick your a$$ and throughout the entire hike you are presented with a new incredible view or site.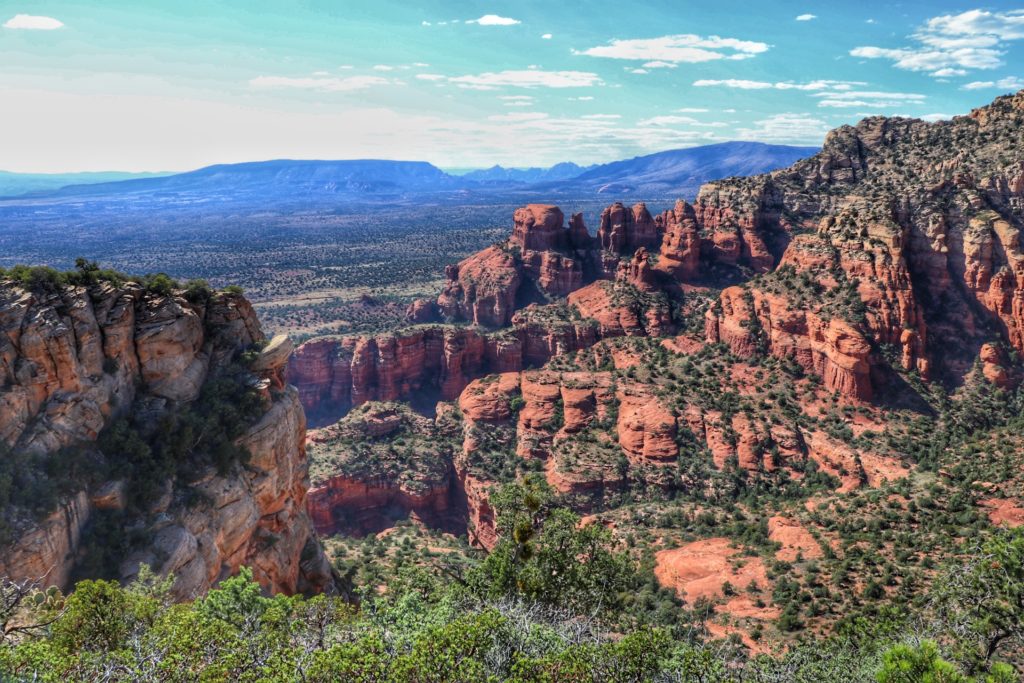 It is a beast of a hike with 2,000 ft elevation and 4.5 miles out-and-back. However, my pug did this hike and so did my parents. It is hard but it is worth the challenge. Pack lots of water, food and get out there.
You will be so happy you did, there are truly 4-5 absolutely ridiculous different views on the hike. See this one and the top 6 hikes in Sedona Click here

This is a no brainer. Having drinks and eating during sunset or anytime in Sedona is a must do. Whether you want to snuggle up to a fire or sit on a patio taking in the vast landscape of Sedona, it is one of the best things to do after potentially a long hiking day.
The best places to go for drinks with a view are Enchantment Resort and Mariposa Latin Inspired Grill. Both of them give you great views of the red rock and are beautiful places for dinner or just drinks.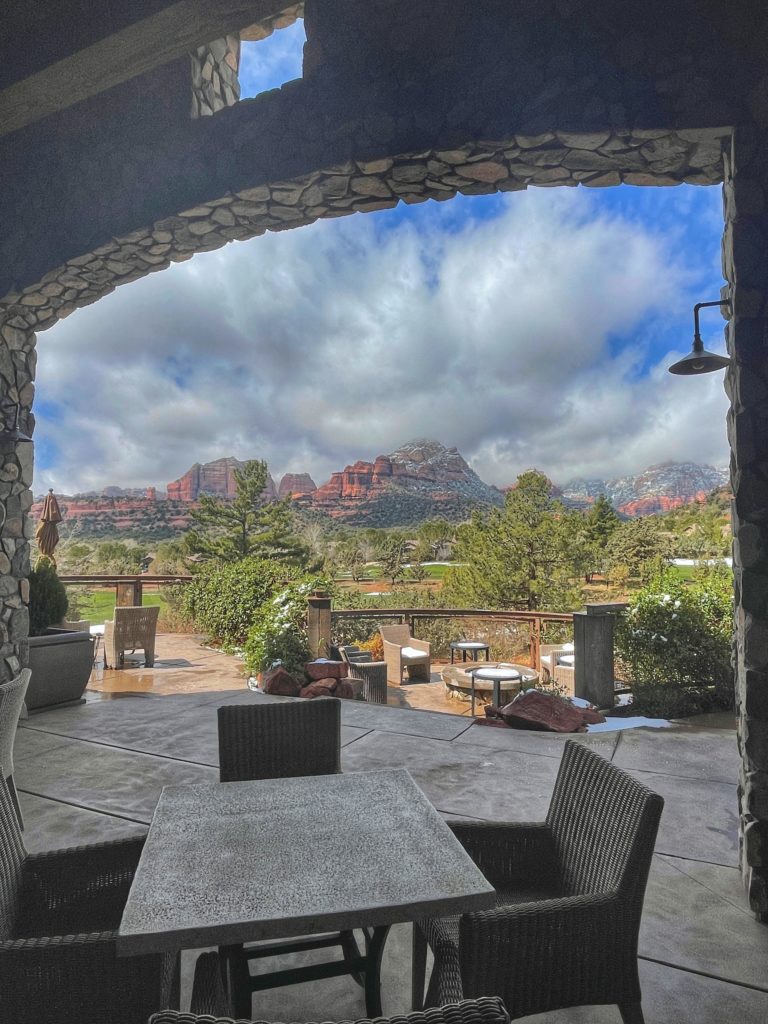 Page Sellers is of course stunning with views of the vineyard, Cress On the Creek is nice as well but pricey and Salt Rock is nice ambiance as well. See the Top 8 Restaurants in Sedona here!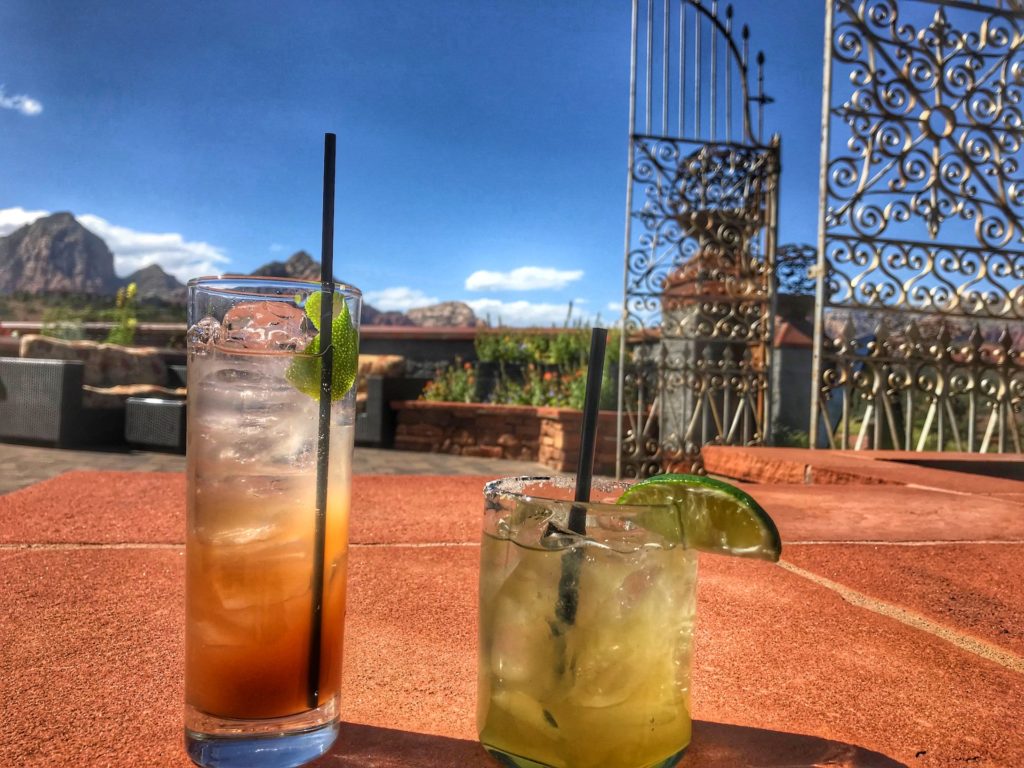 Talking bucket list, one thing that just missed the cut is having an infused drink a Creekside Bistro Sedona. This is also one of my favorite restaurants in Sedona as it has amazing food but isn't extremely pricey or stuffy.
Find the Only Mcdonald's In The World That Doesn't Have Golden Arches

This is silly and so American but… it's pretty cool to think there is only one in the world! I'm not saying take a picture with it (you can, people do) but when you are driving around Sedona definitely keep your eyes open.
It's also something you can tell those people in your family or friends who enjoy interesting dumb facts. Why does the Sedona Mcdonald's have turquoise arches?
When Mcdonald's came to town in 1993, government officials deemed that the golden arches would contrast too much against the beautiful red rock.
Thus, Arizona Mcdonald's was forced to have turquoise arches and is the only place in the world without those golden arches… This might be the most Sedona thing ever to change one of the logo of one of biggest corporate brands on earth to match it's decor… good for you Sedona.
Visit The Prettiest View From A Church You Have Ever Seen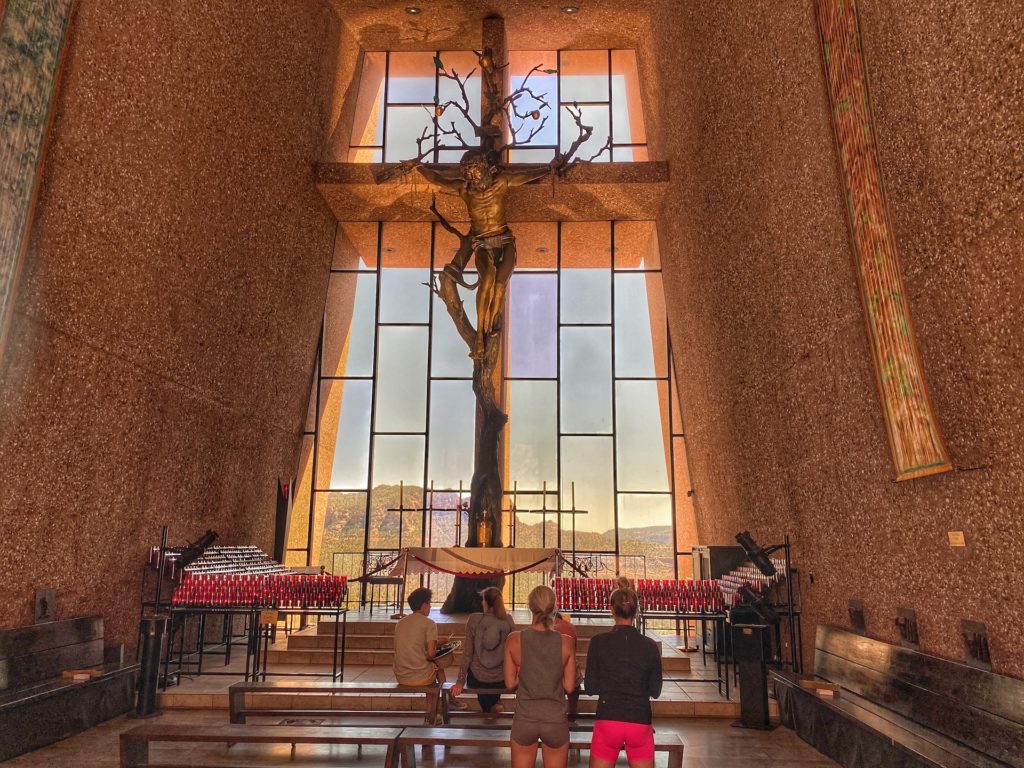 I love places of worship of all kinds and always visit them wherever I go. Chapel of the Holy Cross hands down has the most incredible view through glass stained windows I have ever seen. The chapel is built into the rock buttes of Sedona and is almost as stunning of a picture from the outside as it is the inside.
It is open to the public so definitely go in and see the view of Sedona through their giant stained glass windows. Please also donate to the church and light a candle as well. You can even throw a coin into the fountain outside to make a wish! It's also one of the Seven Man-Made Wonders of Arizona.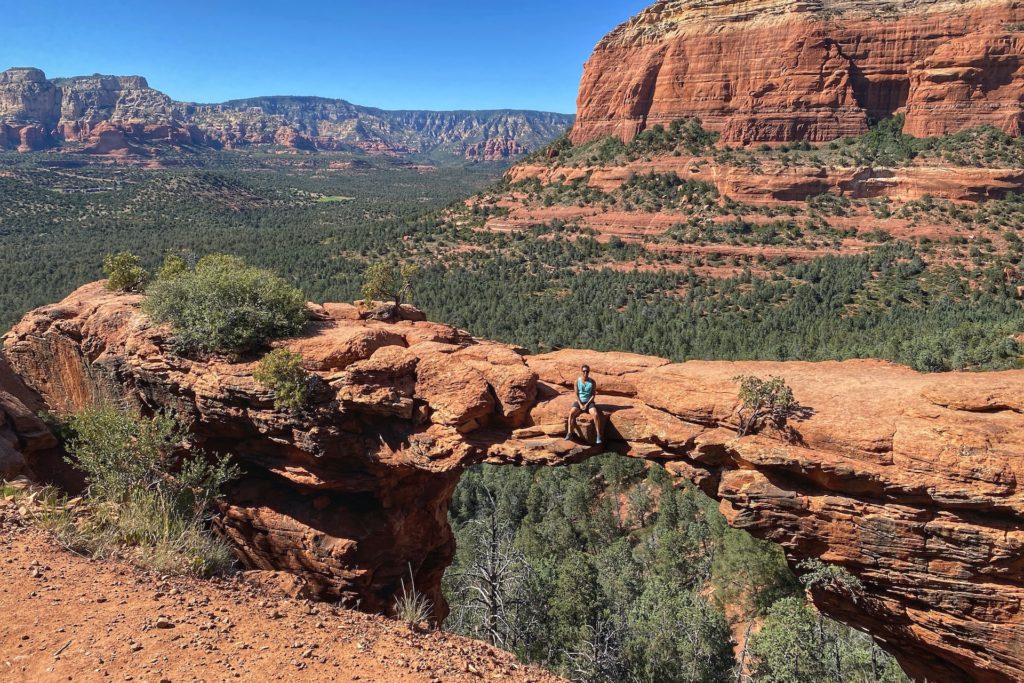 I almost didn't want to include this as it is a no brainer but obviously this has to be a bucket list item. Devil's Bridge is home to one of the most unique pictures in the world and maybe the most iconic picture in Sedona. See the full Devil's Bridge Guide here!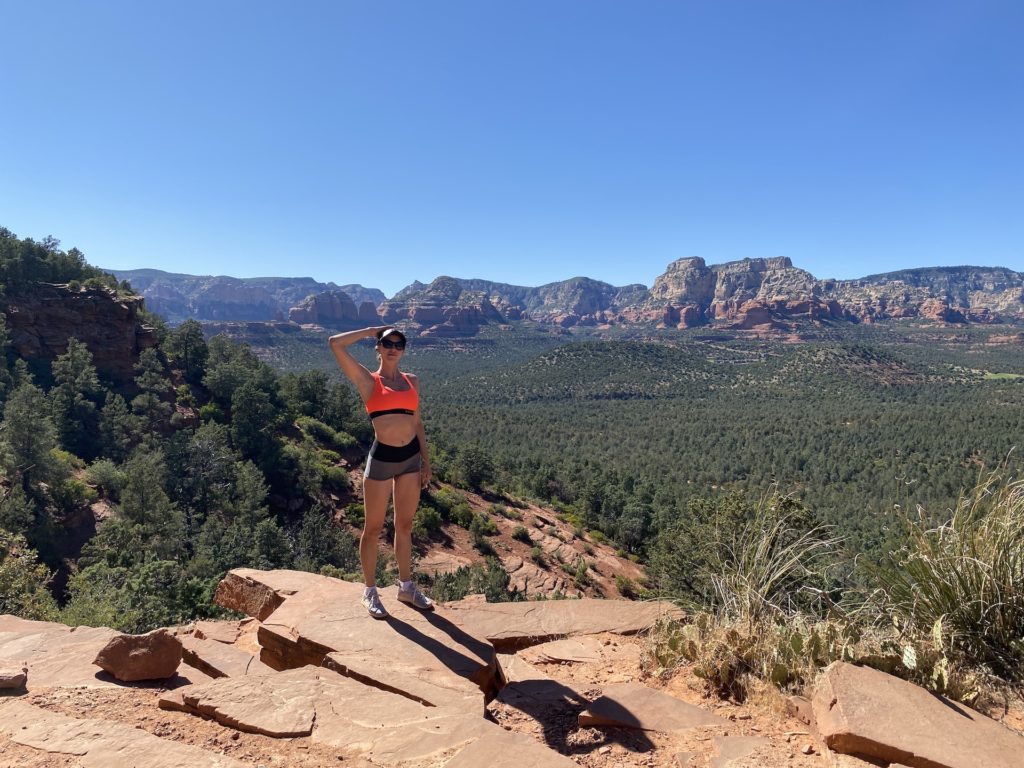 How long is the hike to Devil's Bridge? The hike itself isn't too hard at 2.2 miles round trip from the trailhead. However, if you don't have high-profile vehicle or an ATV then you will have to walk the extra 30+minutes and another 2+ miles from the parking lot.
Really try and get right to the trailhead if you can as that extra hour overall from the parking lot is meh…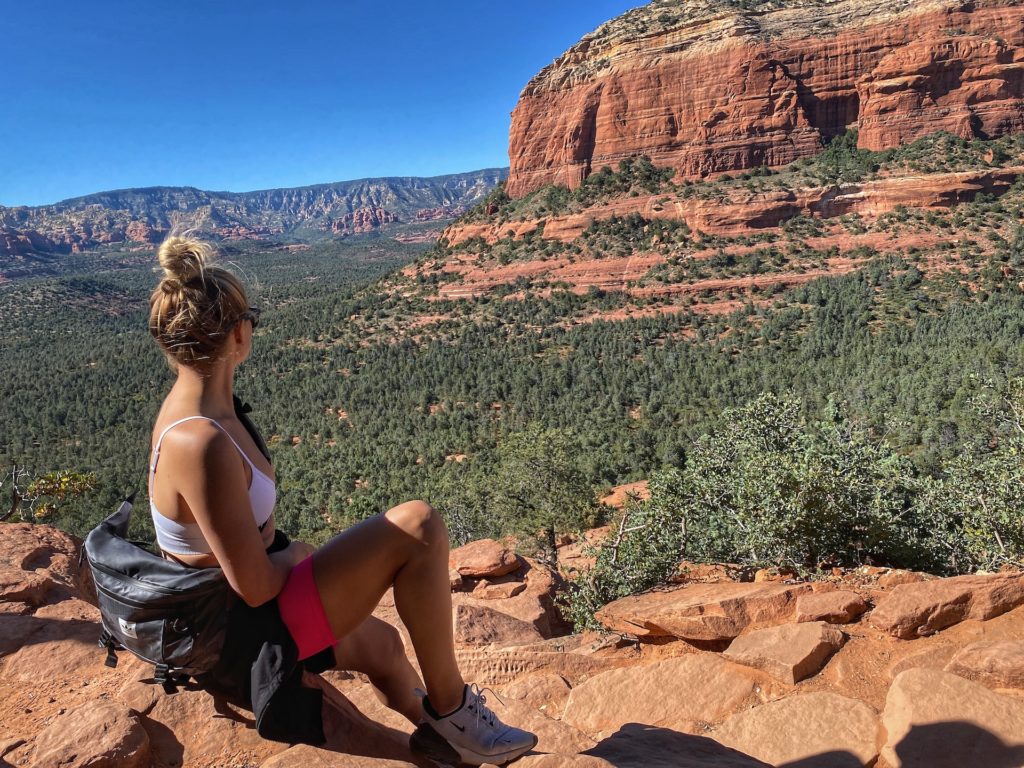 Please be respectful to everyone and don't take forever out on the arch as undoubtedly there are 10 people in line waiting for the same picture. Also, be a great person and offer to take people's picture for them.
Take A Hot Air Balloon Or Helicopter Ride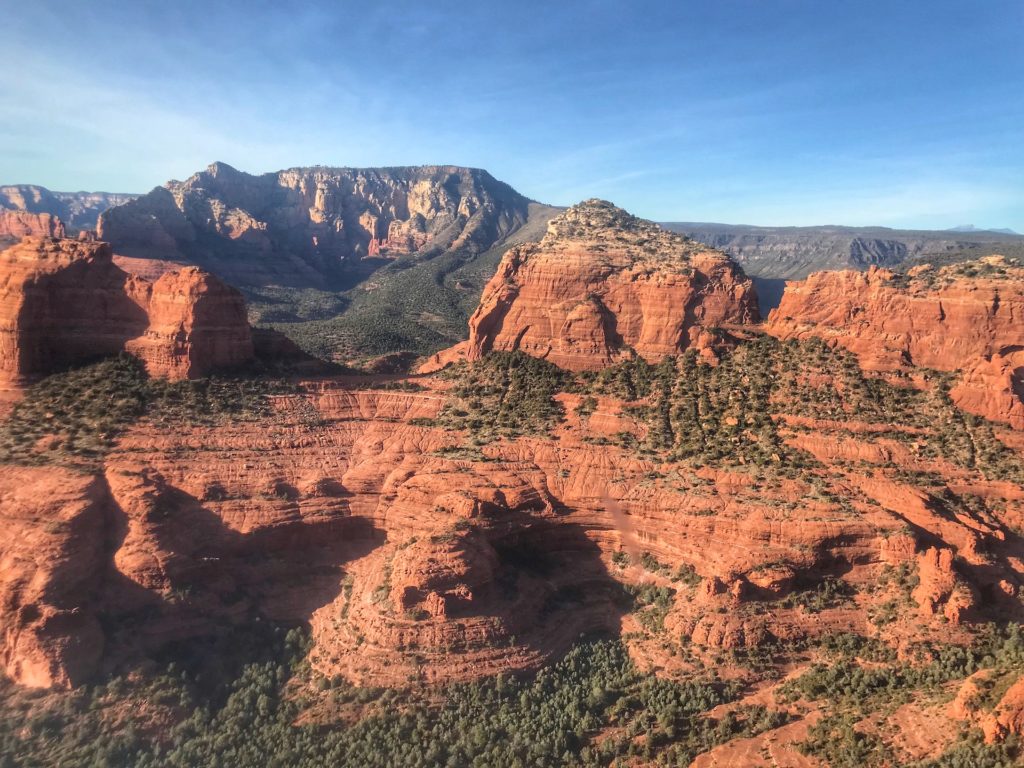 It is surprisingly cheaper than you'd think to take a short helicopter ride over Sedona. If you want a unique experience then this is a must-do for the best view of Sedona as well as a great guide for the area.
You can get 15 minute Helicopter tours on Groupon or other deal sites for $115 or so per person. 15 minutes seems short but you see a ton and it is just cool if you have never experienced it before.
Find The 7 Sacred Pools & Devil's Kitchen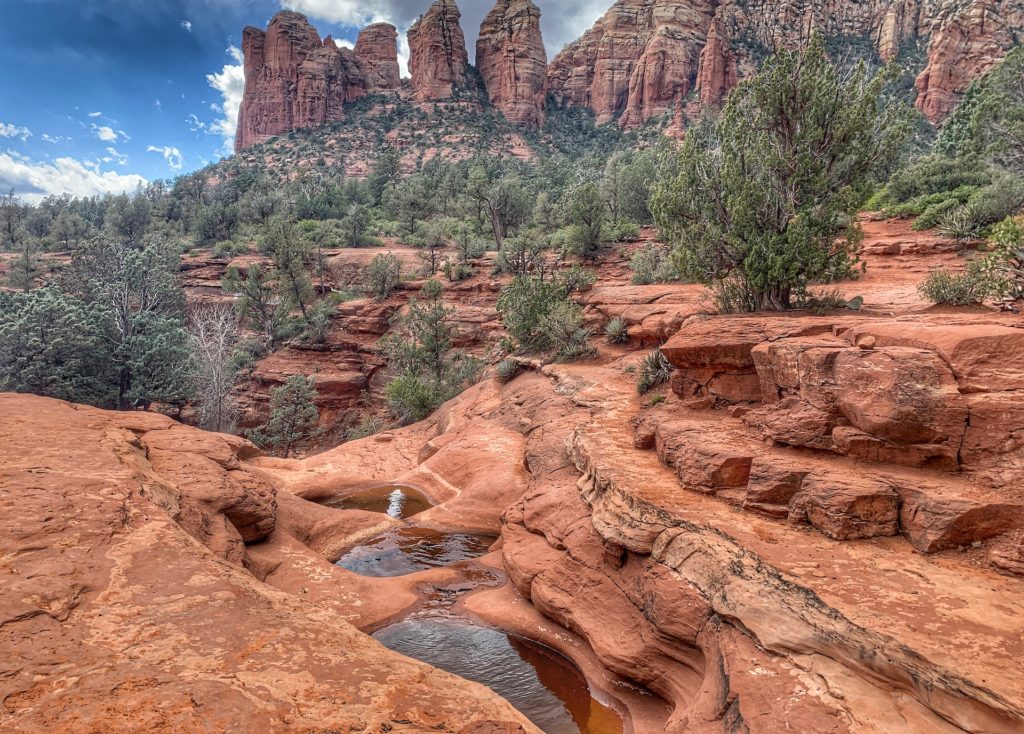 Take this one with a grain of salt as the pictures of the pools and actually seeing the pools are pretty far apart. Don't go there expecting something amazing as they are a little underwhelming.
With that said, it is definitely something you need to check off your bucket list and overall the hike it is joined to is a great hike as well. For how to see these see the full guide on the hike here!
What are the 7 Sacred Pools? The 7 Sacred Pools were naturally created cut from the sandstone canyon and are filled via a natural stream. Some of their beauty comes from the reflection of the blue skies and surrounding red rock.

Be also sure to spot the tadpoles living within them! Why are they called the 7 Sacred Pools? I honestly cannot find out and if you know please let me know in the comments. I have asked locals, Sedona tourism and Googled it with no luck…
Where are the 7 Sacred Pools? The 7 Sacred Pools can be accessed via the Soldier Pass hike and are very close to Devil's Kitchen, which is the largest sinkhole in Sedona. Devil's Kitchen Sinkhole is 150 ft wide and 50 ft deep, which was created in the late 1800s.
How long is the hike to the 7 Sacred Pools? The hike itself is extremely short and the entire Soldier Pass Trail is only 2.5 miles round trip. The hike to the 7 Sacred Pools is less than a mile.
Walk West Fork Trail When The Leaves Are Changing Color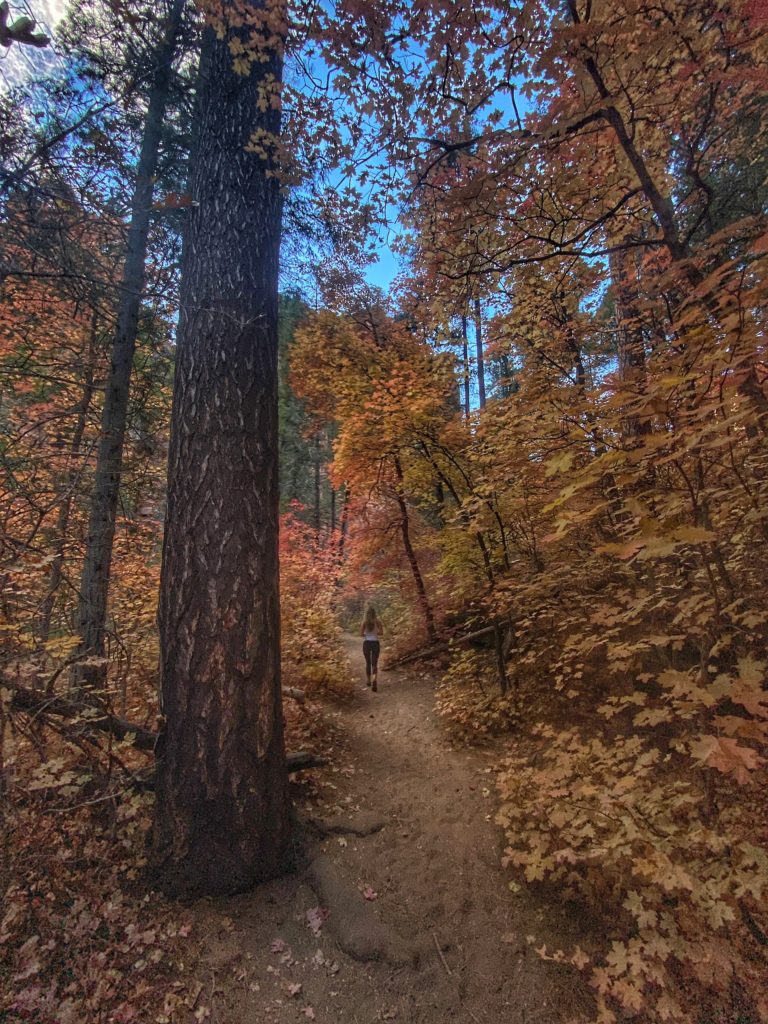 To be fair, hiking West Fork Trail in itself could be a Sedona bucket list item. However, to really get that cherry on top you should try to see in in the Fall as the leaves are changing as it is perfection. See here for the entire West Fork Trail Hike Guide!
The hike itself is top 2 hikes in Sedona and perfect for people of all ages due to it being mostly flat. It is 7 miles but you definitely don't have to do all 7 miles as their isn't a true huge payoff at the end compared to just how pretty the hike itself is.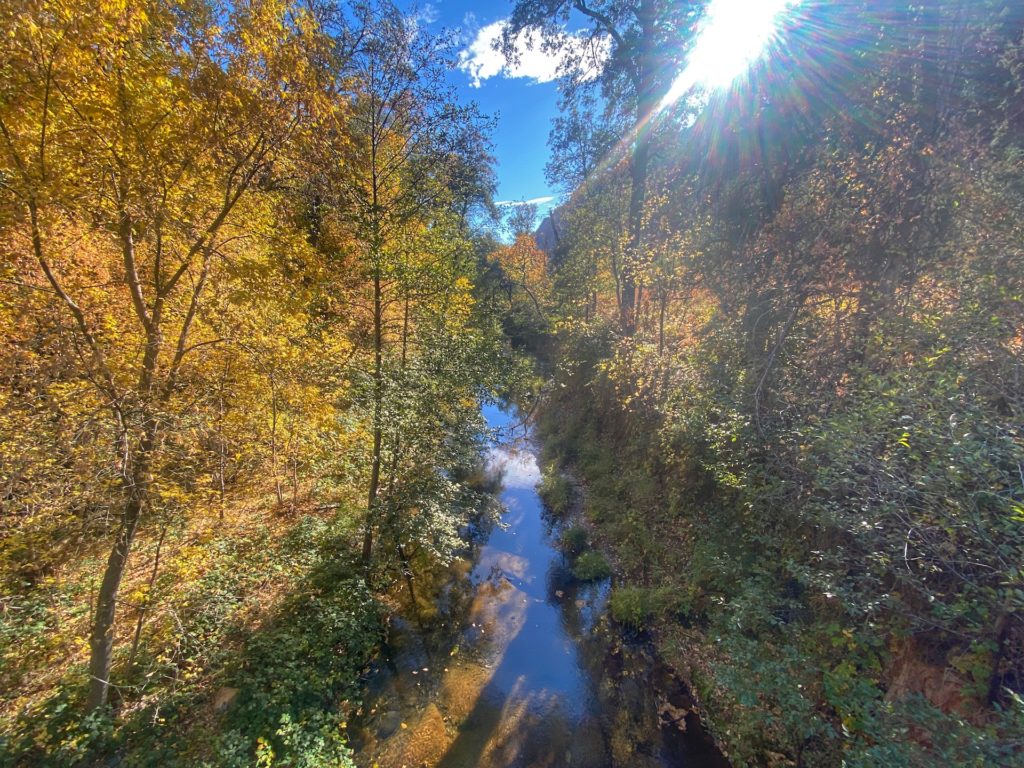 The ever changing landscape, canyon walls and stream make it a beautiful hike the entire time so feel free to turn around whenever you've had enough.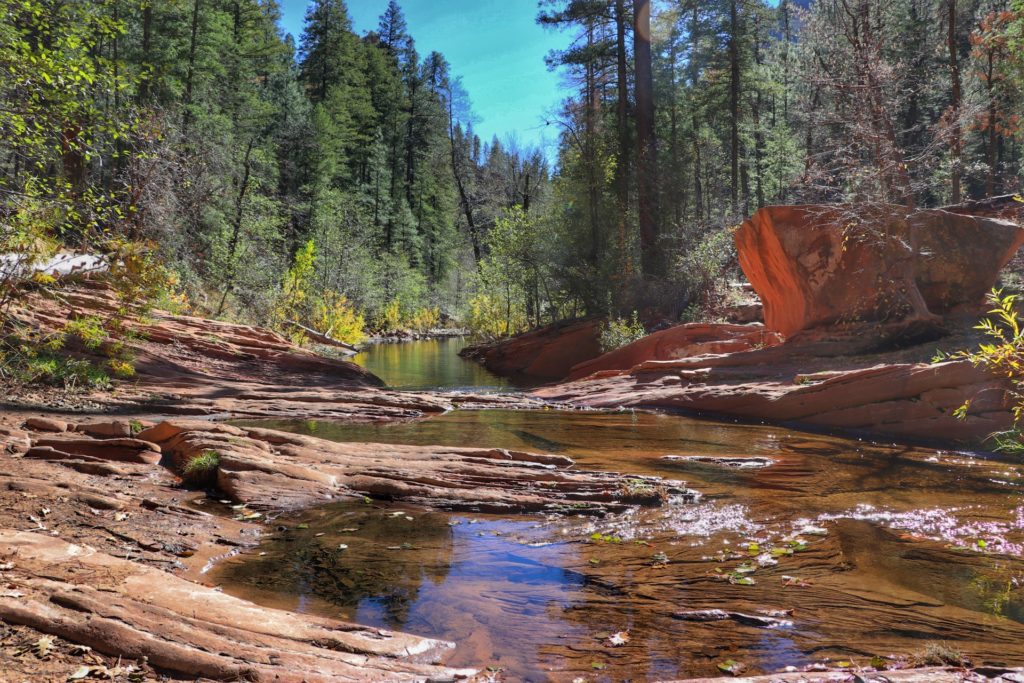 Do know that you will have to get your feet wet most likely and I honestly suggest walking up the shallow parts of the stream when you can as the view is even prettier. At the start of the walk you will also see some ruins and a little cave.
If you are lucky enough to you might be able to see the stunningly colored crawfish in the water and fish even try to eat them!
Find Old Ruins Or Heritage Sites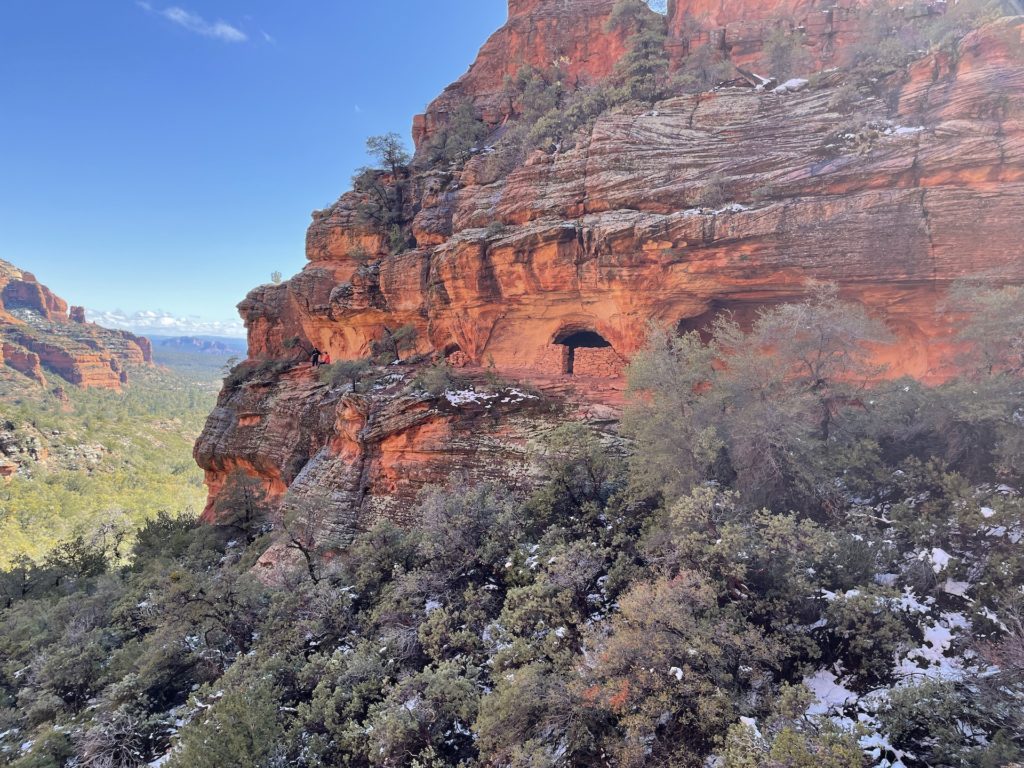 Sedona is home to a few areas with ruins and heritage sites. It is not a must-see but if you have some extra time then definitely check it off your list! Palatki Heritage Site is the main place to see ruins, which is made up of cliff dwellings from the 11oos to the 1300s.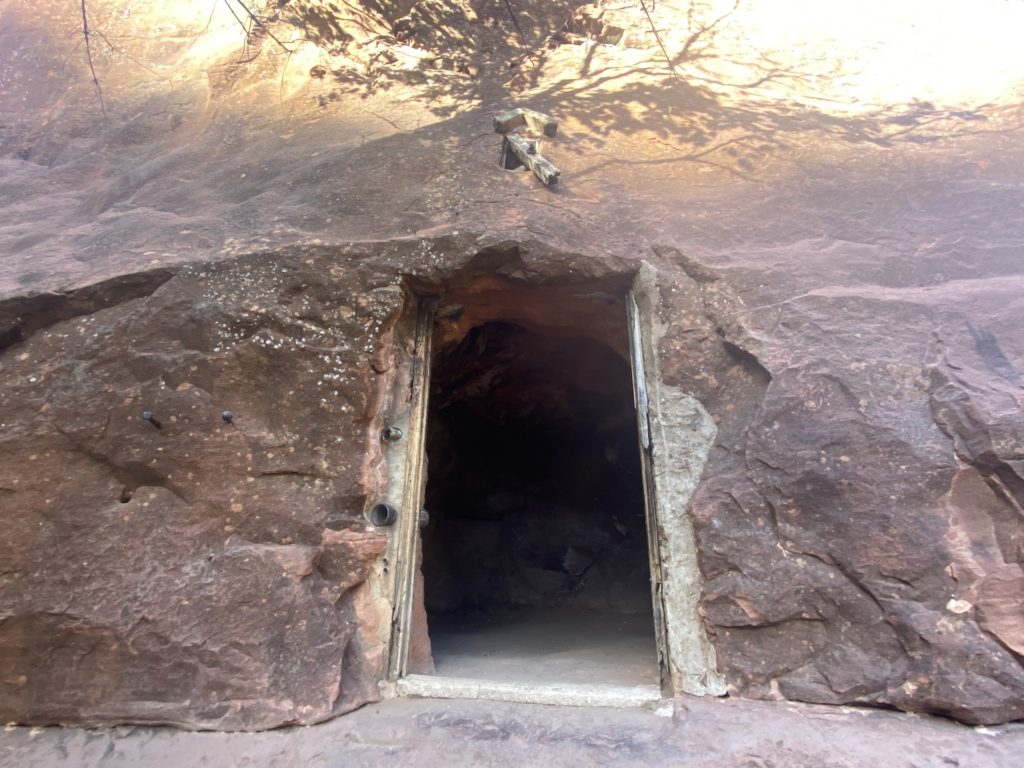 There are also ruins and caves along the West Fork Trail when you first start out, including a cool little cave. You can find more ruins at the Subway Cave hike, which you can find here!
Visit Sedona After a Snowfall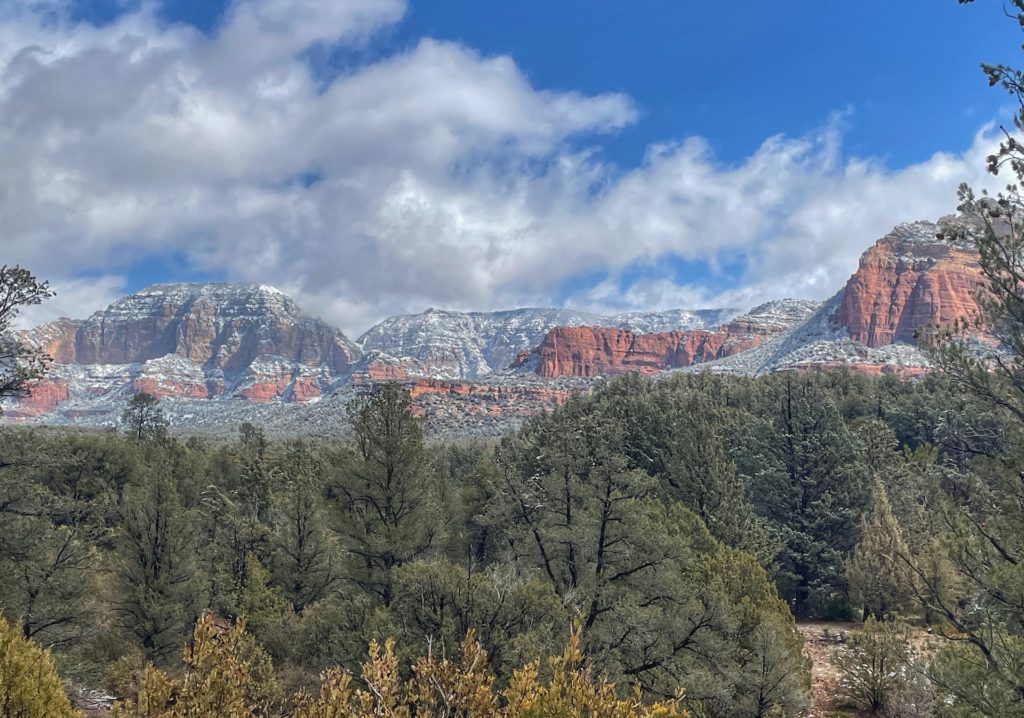 You would think it would be hard to make Sedona any more beautiful but if you have the chance to make it up after or during a snowfall than you will be blessed with even more stunning views!
If you have any more must do things in Sedona you love then let us know in the comments!