Peralta Trail is one of the best hikes near Phoenix. The superstition mountains offer a few of the best hikes in Phoenix and Peralta Trail just adds to the list.
Peralta Trail hike to Fremont Saddle not only gives you a great view of Weavers Needle but also get some stunning views of the entire area. There are also a couple diverse areas with lush forest type areas along the way and even flowing streams pending the time of year you go.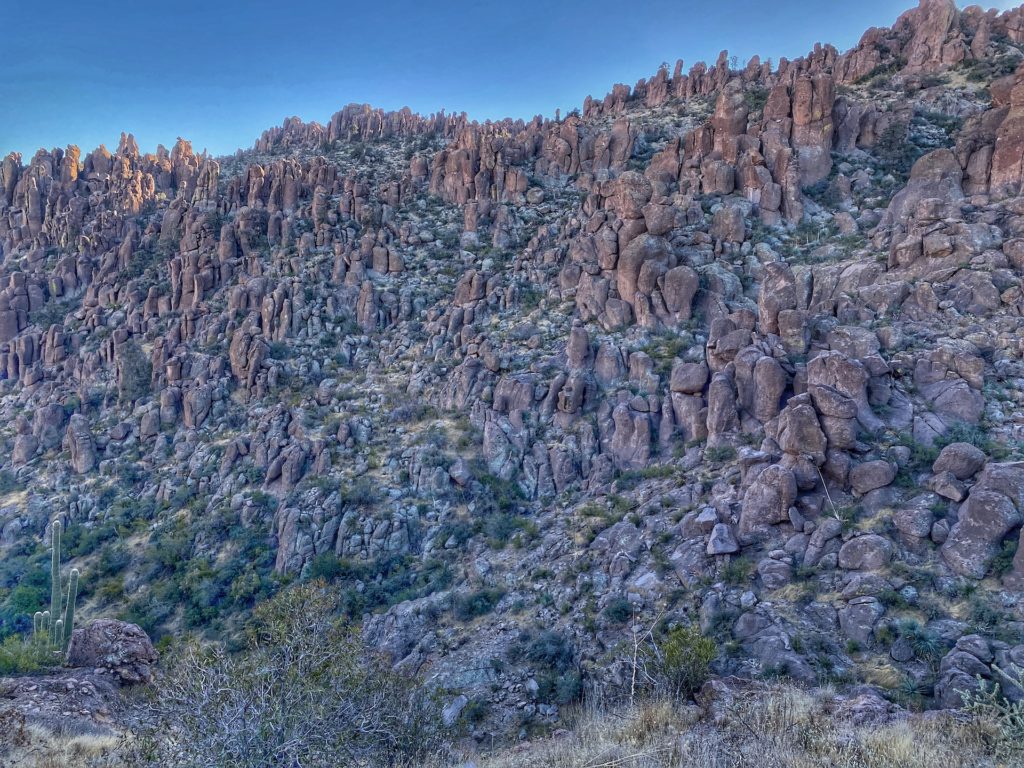 The hike to Fremont Saddle is the perfect distance as well at 5.5 miles and only 1,600 in elevation gain. It is good for all ages and of course with any Arizona hike just be careful in the summer and bring lots of water.
This hike is a great one for dogs as well considering many in metro Phoenix no longer allow dogs. If you have never hiked in the Superstition Mountains you must make it a priority the next time you head out.

Flatiron is arguably the best hike in Phoenix and Massacre Falls during the snow melt is spectacular as well. See here for a full Flatiron Guide and here for a full massacre falls guide.
When you do get to the saddle after you will get views of both sides of the saddle including Weavers Needle. Legend has it there is a lost gold mine that is within the shadow of weavers needle… just one of the superstitions in the incredible Superstition Mountains.