Zion is one of the most beautiful places I have ever seen. I knew it would be nice but had no idea it would end up being arguably one of the most stunning adventure places in the USA or maybe on earth.
It is so great I made an entire list of Zion things you have to do and cannot miss! Below you will find Zion National Park's best hikes, great hotels, incredible pictures of Zion National Park so you can take them too, best things to do and amazing restaurants in Zion.

There is so much to do, a ton of unique views, activities, hikes and beyond that you could spend a week there easily. The landscape and space lends itself to a myriad of options for anyone looking for an adventure vacation.
I rate Havasupai Falls as one of my favorite places on earth and a 10/10… Zion has to be a 9.5 out of 10 and really isn't missing much if anything. The natural beauty is some of the nicest in North America and if you haven't been you need to go asap!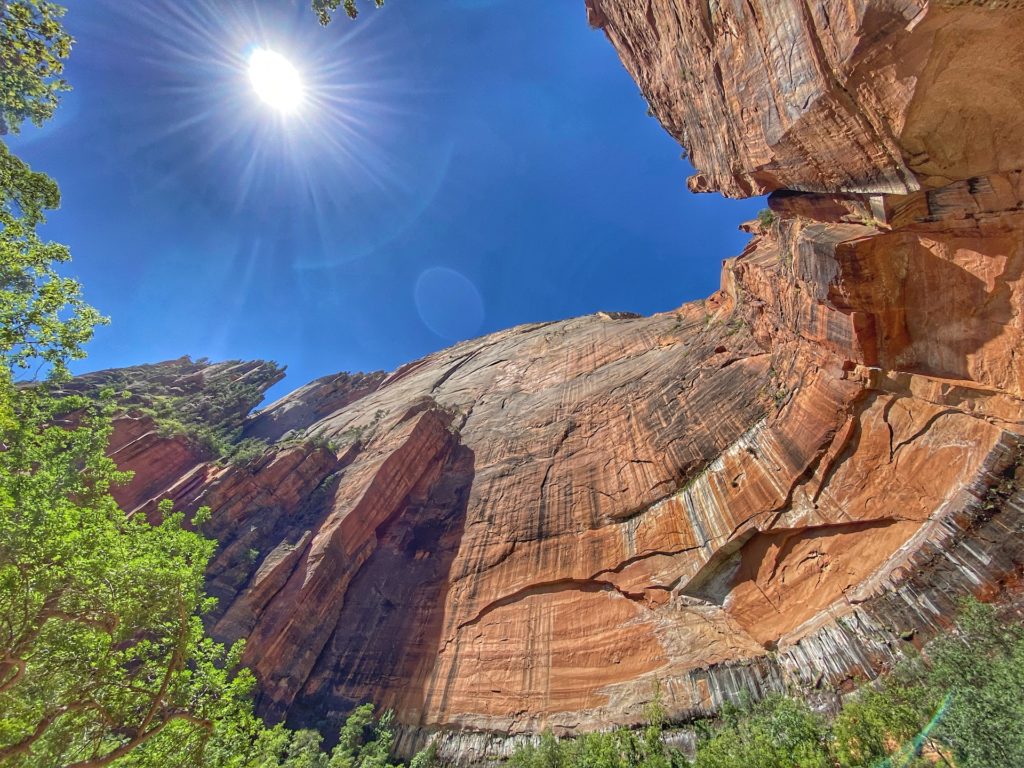 What started out as a bucket list with 10 items, similar to some of the "must do" articles on the internet has turned into 20+ things you have to do in Zion when visiting. Not to be a nerd but also the wildlife! Think I saw 10 different animals on my trip!
So what are you waiting for, plan your trip, see these top things to do in Zion and get on it. No time like the present and it is only going to get busier and busier with each year!
Find The Sonic The Hedgehog Cave & Sandbox On Canyon Overlook Trail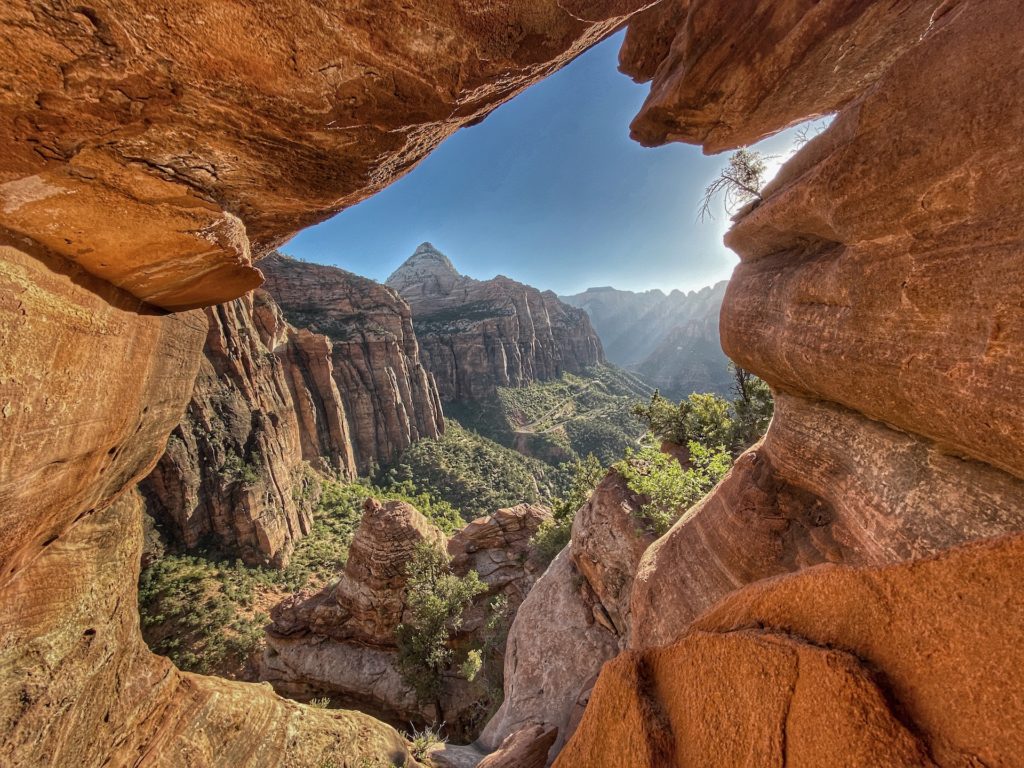 Canyon Overlook Trail is one of the best easy hikes I have ever seen. In terms of bang for buck and being a short hike it is unreal! However, don't just stop at the overlook, be sure to take some time and explore to find some hidden gems!
Did I make up The Sonic The Hedgehog Cave? Yes… does it look like Sonic, also yes, so hopefully if I add one thing to Zion this is it! The cave is really cool and there are tons of other unique little spots at all along the Canyon Overlook Trail.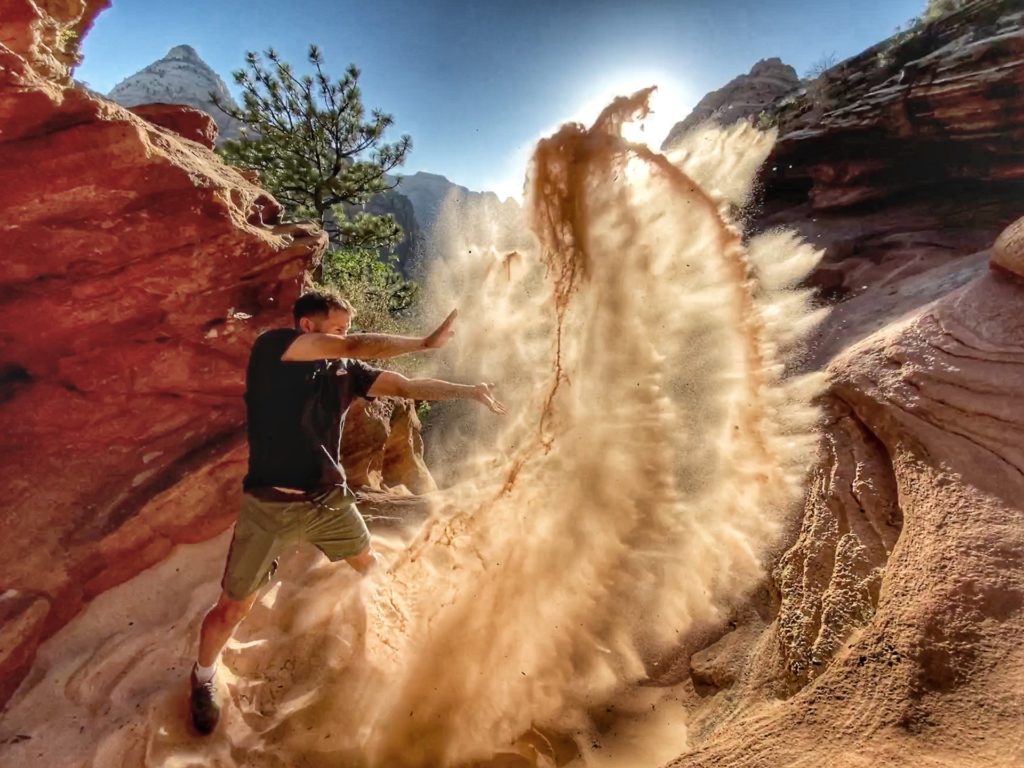 If you want to find the caves and the sandbox then just venture down and to the right from the main overlook. I wouldn't venture too far past either of those points though as the rock is easily comes unattached from the mountain if you try to go further to the right past this year… yes I almost died, that's how I know, ask Kenny Macavoy!
Stargazing & Spot The Milky Way In Zion

Getting out of the city is great for so many reasons but seeing a sky full of stars is one of the best! Zion is a perfect place for stargazing being such a tiny town in the middle of nowhere.
You can see them from wherever you're staying or just drive 5 minutes to get away from the town's lights and see them full throttle like Charlie's angels 2. Not only are the stars amazing but you also get to see the Milky Way!
I don't think I have ever seen the milky way so this was a treat, at first I didn't even know it was the Milky Way but said to my friend… "hey, I think that is the Milky Way" to which he said "why do you think that?" and my response was… "well, it looks like a Milky Way…" Sure enough, some Google Magic and here we are.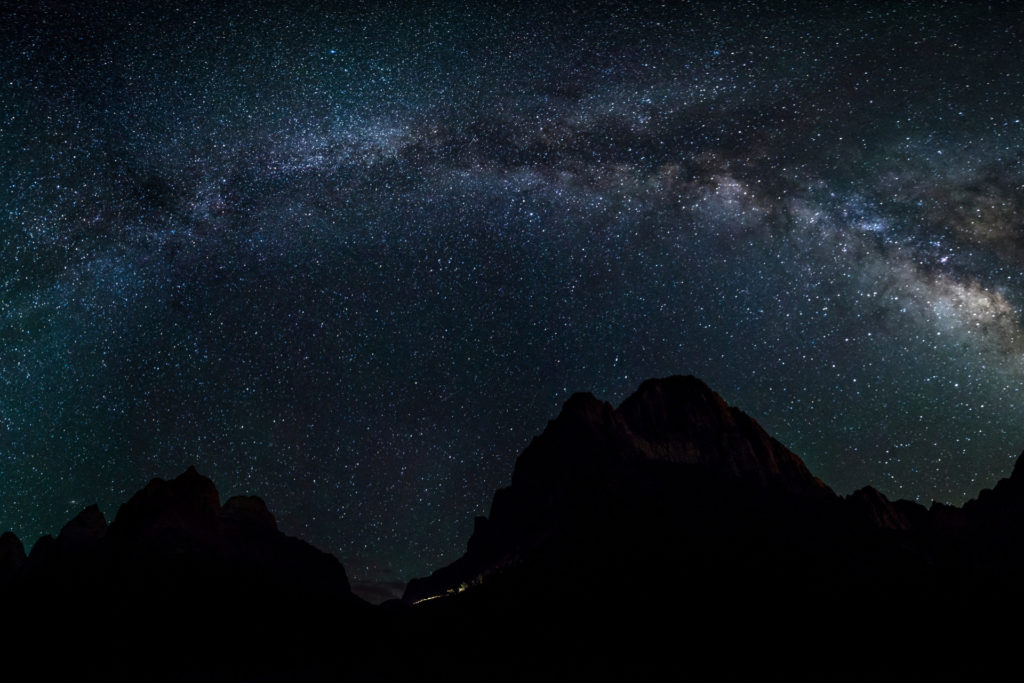 Some cool spots are back towards the park if you wanna walk or bike ride back into the park or near the entrance. The East side of the park also has zero lights around and there a ton of places to pull off the highway to check things out.
Other good spots are alongside the river with the sound of the stream and looking up at the stars… not much better. If you're on a couple trip maybe some wine, a blanket.. just throwing it out there. Another great spot is just out of town near the Watchmen trailhead.
Look For Deer & bighorn sheep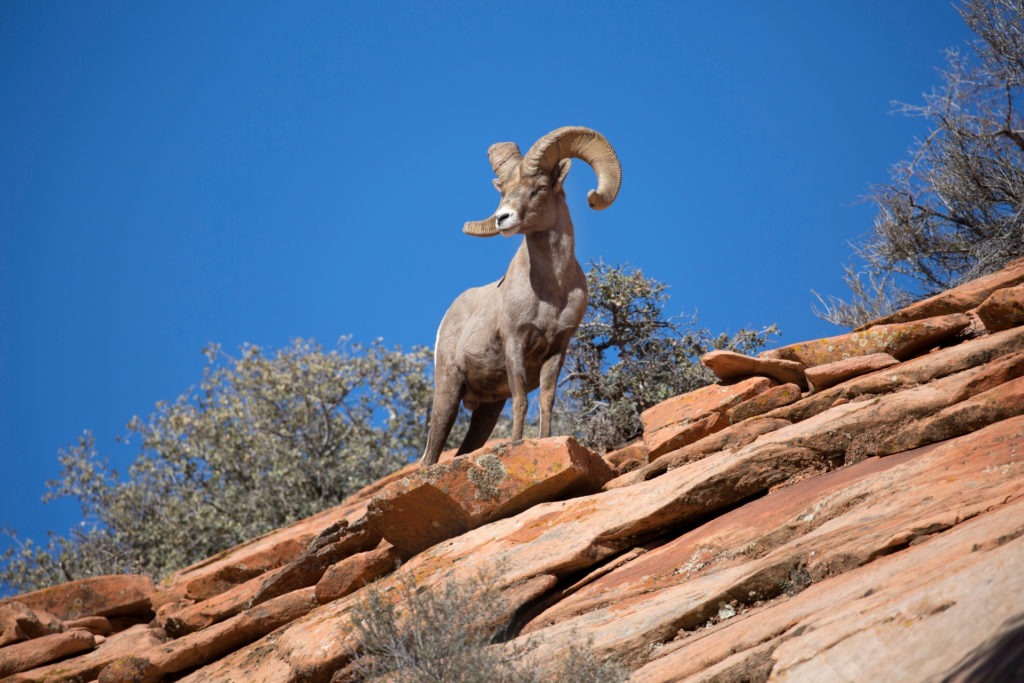 In Zion bighorn sheep were actually locally extinct in the mid 1900s meaning you kind of get to see an animal brought back from extinction. in the 1970s bighorns were restored to the area and now there are over 500 in the area!
You are most likely going to see them in the East side of the park between the East Entrance & the Zion-Mount Carmel Tunnel. According to the government they sheep have done so well they are no concerned about the high population density!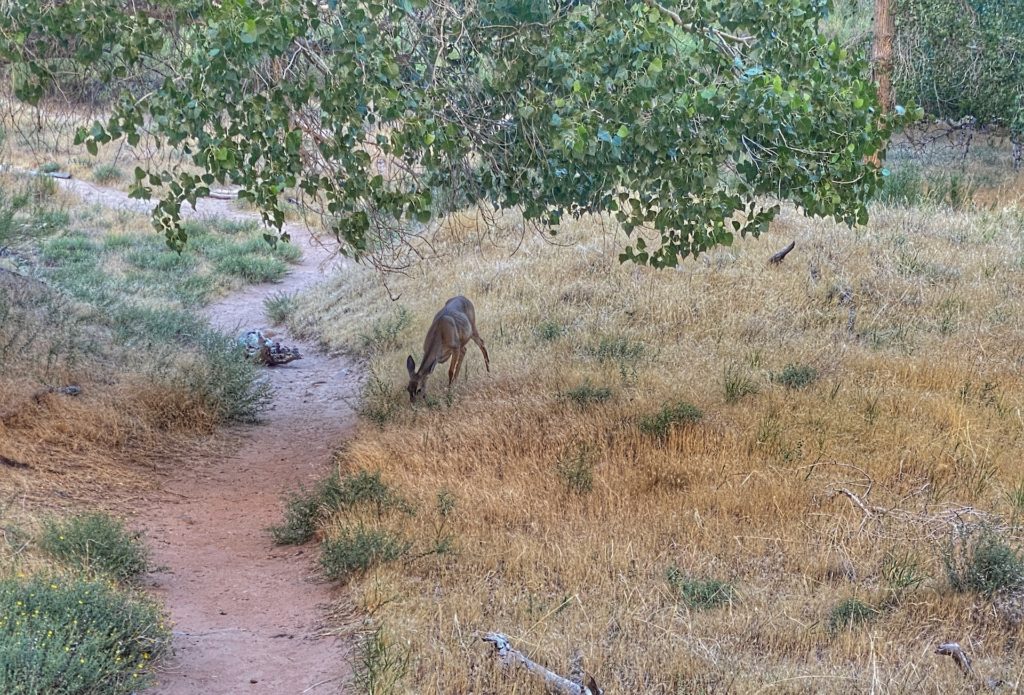 If you miss the sheep, there is a great chance you will see a dear. Dear seem to be everywhere along the drive in Zion National Park. Keep your eyes open on your drive/shuttle/bike in and hopefully you get the chance to be closer than normal to some of the gentle creatures.
Go Tubing Down The Virgin River

Tubing down the Virgin River is so much fun and a nice break from hiking every day. Sometimes you just need to lay down, enjoy the water and maybe have a drink or two.
You can of course tube down the river yourself or get hooked up via Zion Tubing who drop you off and pick you up. $25, 1.5 hours of relaxation and drinks on the river… I couldn't sign up quick enough.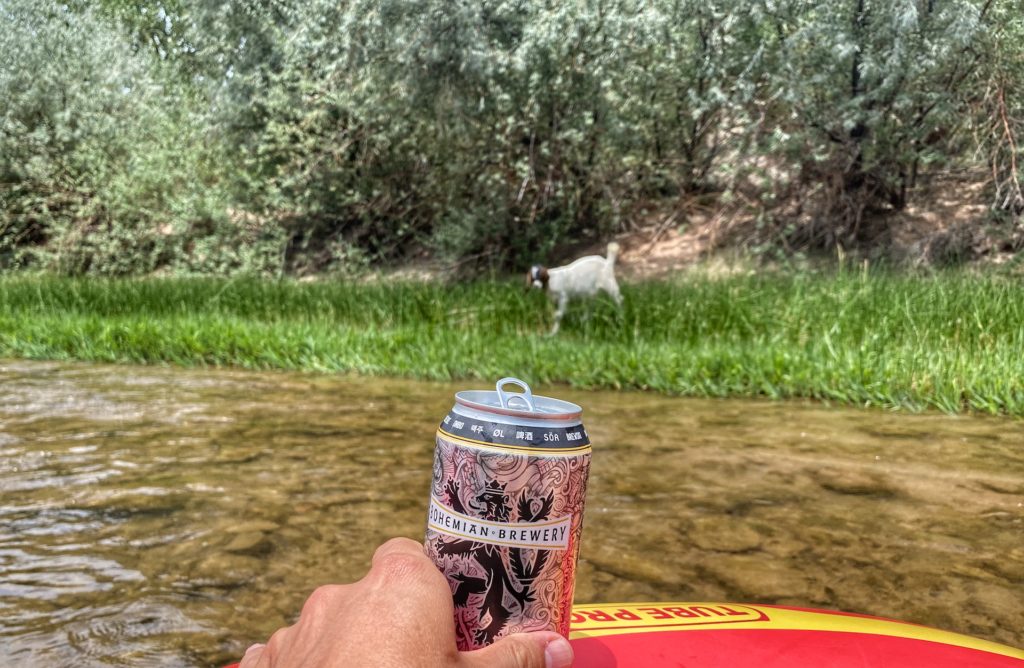 There are some mini rapids along the way adding to the fun and we saw vultures, goats. ducks and roosters along the way, we basically visited a zoo. Zion tubing is just 15 minutes outside of Springdale so definitely check it out after a hike or on a rest day.
Drive The Zion-Mt Carmel Highway & Go Through The Tunnel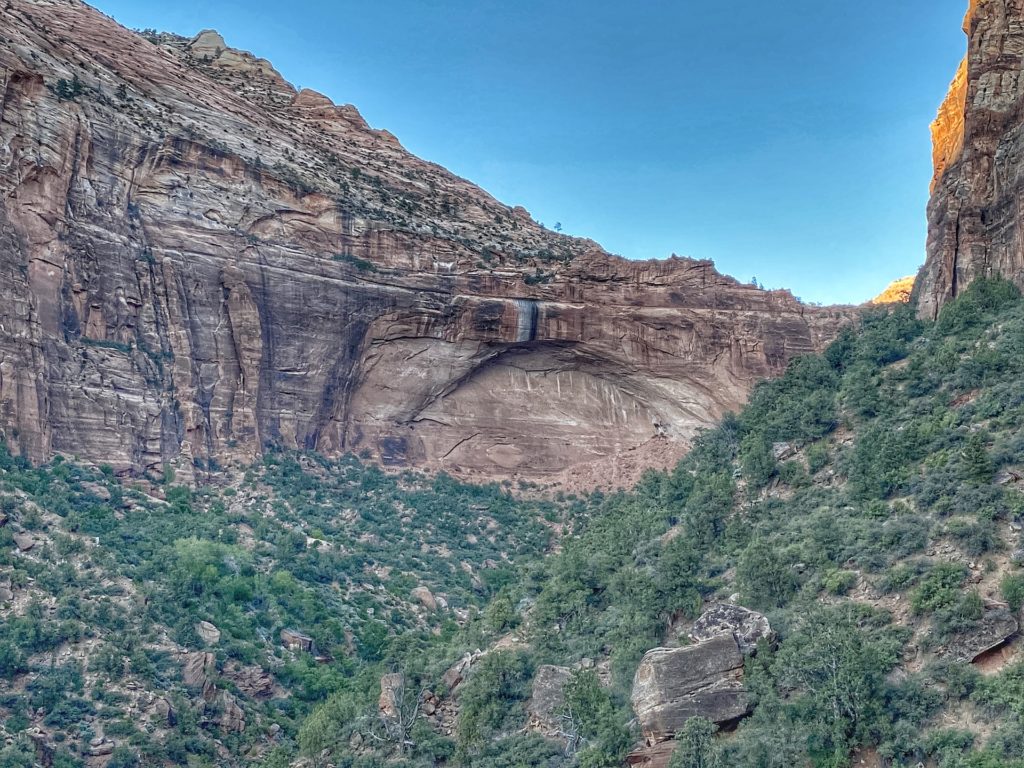 If you came from the East then you don't need this advice… but if you came from the Southwest entrance via Hurricane & Rockville then you need to make this drive.
This was our first welcome to Zion and wow, it was such an incredible drive. We had no idea what to expect and out of nowhere you are suddenly dropped into a screensaver.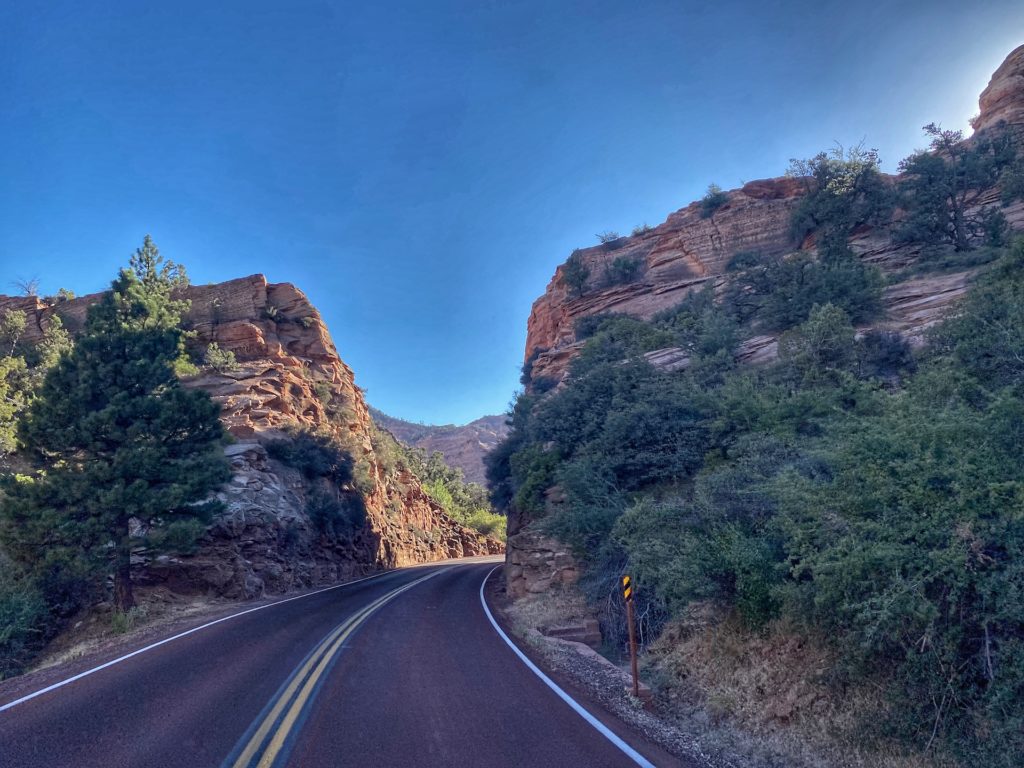 What I loved about Zion was how green it was while also having the amazing red rocks and cliffs. The contrast between the red rocks and bright green foliage is breathtaking.
Definitely take your time on the drive and stop to take pictures along the way. You will also go through the enormous tunnel, which seems to go on forever as you go through a giant mountain.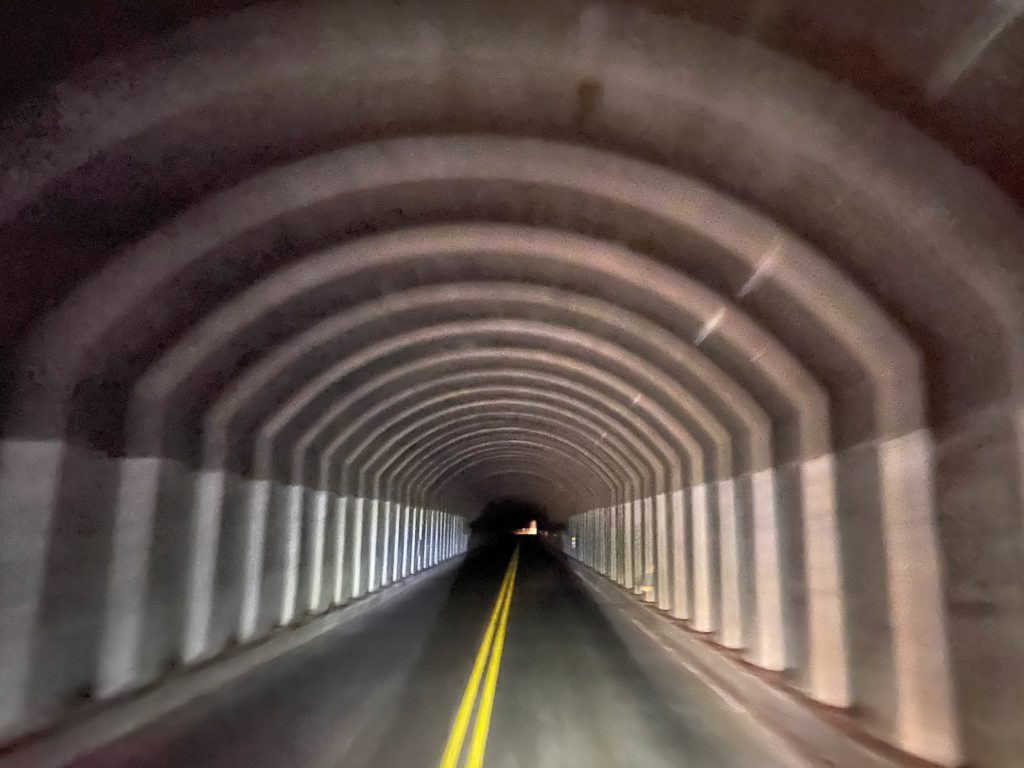 You can even see the little peep holes from the tunnel when you hike Canyon Overlook, showing you the mountain you drive through.
I have so much to say about the
Zion Red Rock
properties I wrote 1,200 words on them in
this article here.
I will keep it short but Zion Red Rock has four unreal properties and a couple of them are the most stunning places I have visited.

The Villa is a mediterranean style mansion and is one of the prettiest looking houses in the USA. The Oasis is probably my favorite home on earth with an indoor soccer field, movie theater, giant kitchen & bar, private lake, private river access and so much more!

If your pocketbook doesn't have super-mansion in it then don't fret, they also have some incredible affordable options. They have their chalet with 5 bedrooms and truly anything you need for a standard vacation. There is also their Inn, which is a bunch of separate private cottages all beautifully decorated as well.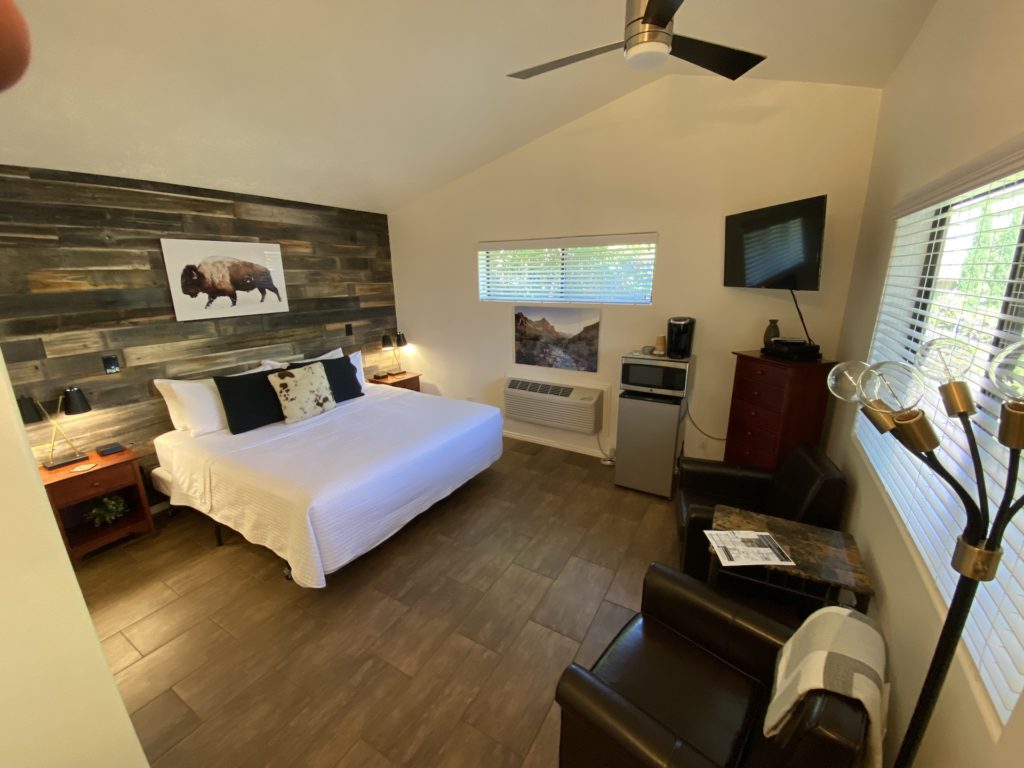 Overall Red Rock Zion has a place for every budget and if you were looking for a place to get married… this is the place. The Villa or Oasis might be the best wedding venue in the USA, let alone just Zion or Utah.
Find the perfect swimming hole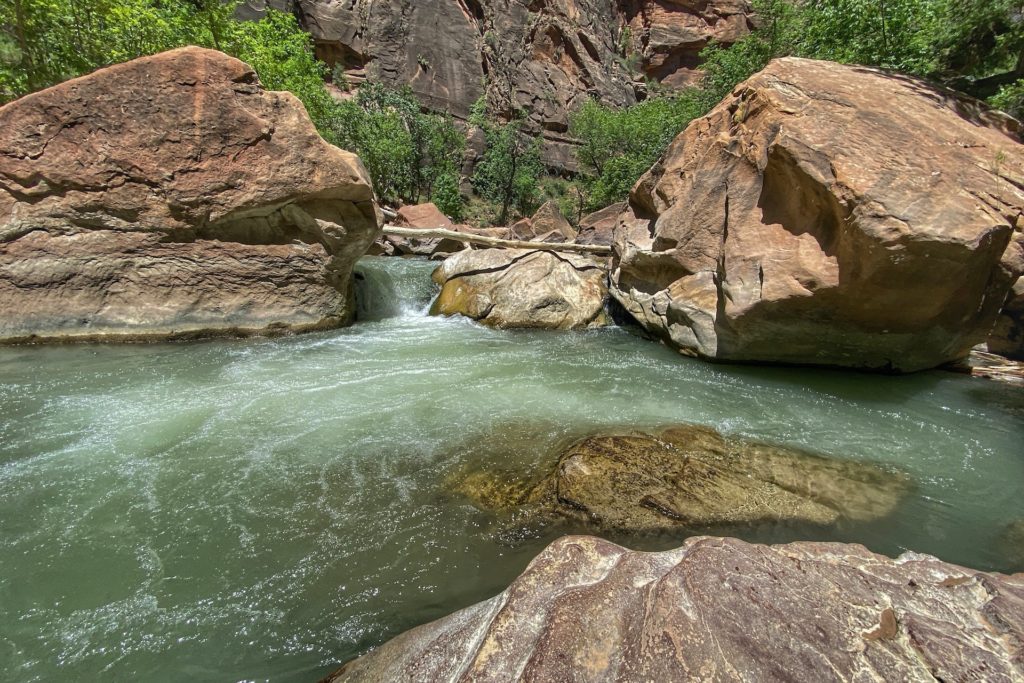 If you are visiting from May to October it can be hot and Zion delivers with a ton of great little swimming holes down the Virgin River. Take strolls along the Riverside walk or Pa'rus trail, which both run alongside the Virgin River.
You should be able to find a spot without anyone around and a place to take a dip. Zion is a gift that doesn't stop delivering and that includes having the river that runs right through it!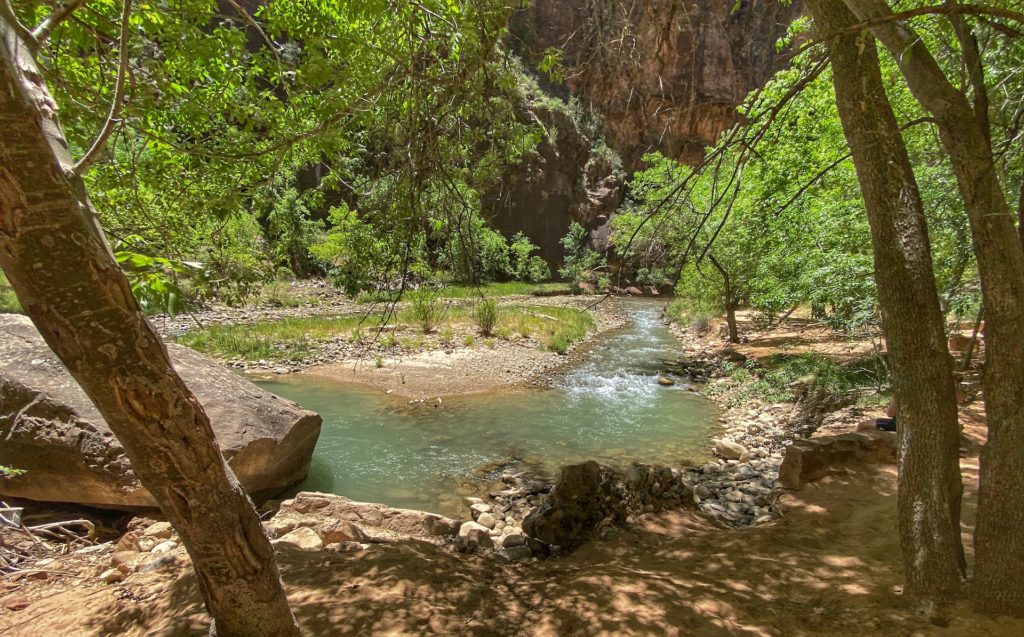 My favorite swimming hole, pictured above is located at the end of the Riverside walk just before the Narrows Begins. There is also a natural little kiddie pool nearby as well for the little ones!

Made it so far in this article and haven't even mentioned a hike yet! Angel's Landing is arguably the best hike in Zion if not all of the USA. Of course The Narrows and Observation Point are two other favorites but this one edges them out for me. You can see a full guide on the Angel's Landing trail hike here.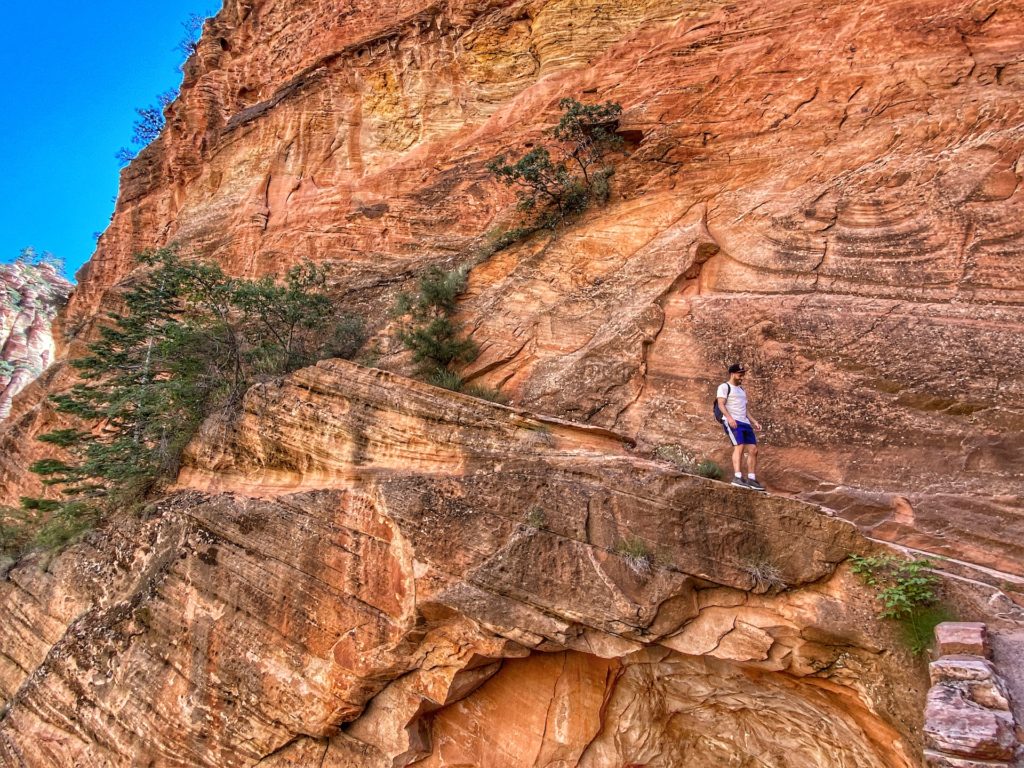 Observation Point offers better views but also is significantly longer for those who might not be able to hike the 8 miles and 2,100 ft. Angel's Landing also has the spine and terrifying hike to get to the top adding the facing of your fears!

Angel's Landing offers so many different views and unique sites along the way. The cliff overhanging walkway, the switchbacks, trees, stream and starting with a walk along the Virgin River. Each turn is incredible and it was a perfect length to get some exercise but also not make it overly agonizing.
Spend The Day At The Lake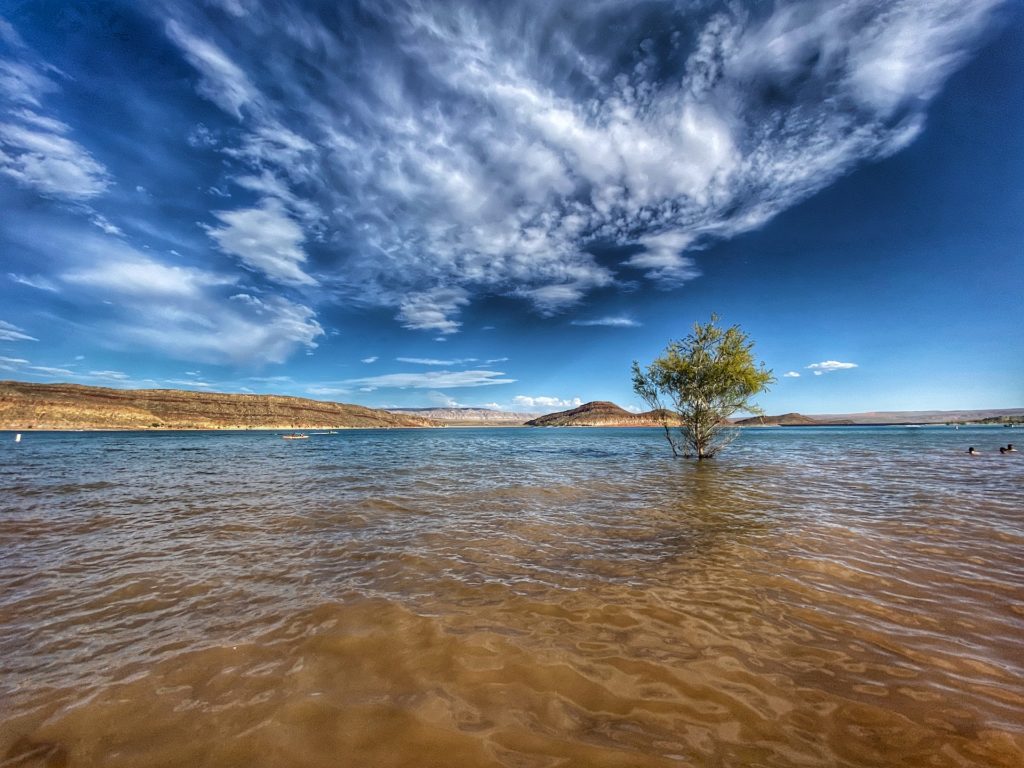 The Zion area is home to a ton of lakes within an hour of Springdale. They all have their charm with some being busy spots and others off the beaten track and a little more peaceful.
Pictures above is Quail Creek State Park, full disclosure it isn't as amazing as that picture but still a nice refreshing spot. A couple of other great spots are the busier Sand Hollow Reservoir and then the more secret Kolob Reservoir, with less people as it is further out of town.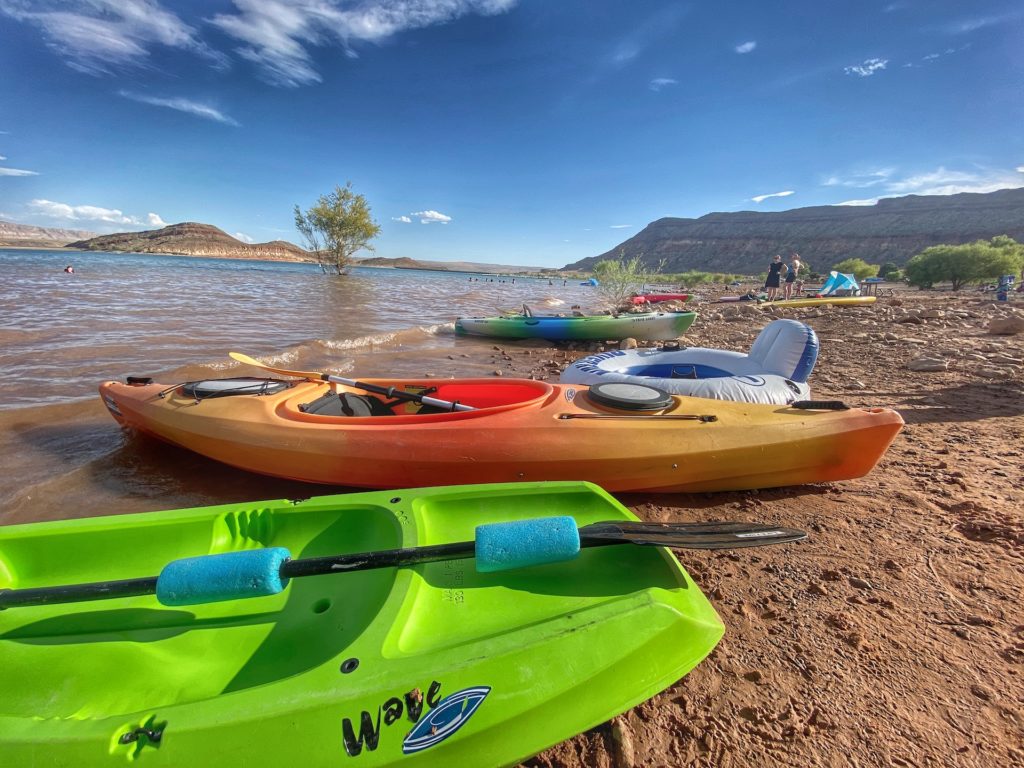 Going to the lake is a great escape if you need a day off from hiking and just want to lounge. The lakes also offer a bunch of water sports and are the perfect place to spend a hot day in Zion.
Get a fish pedicure in the Virgin River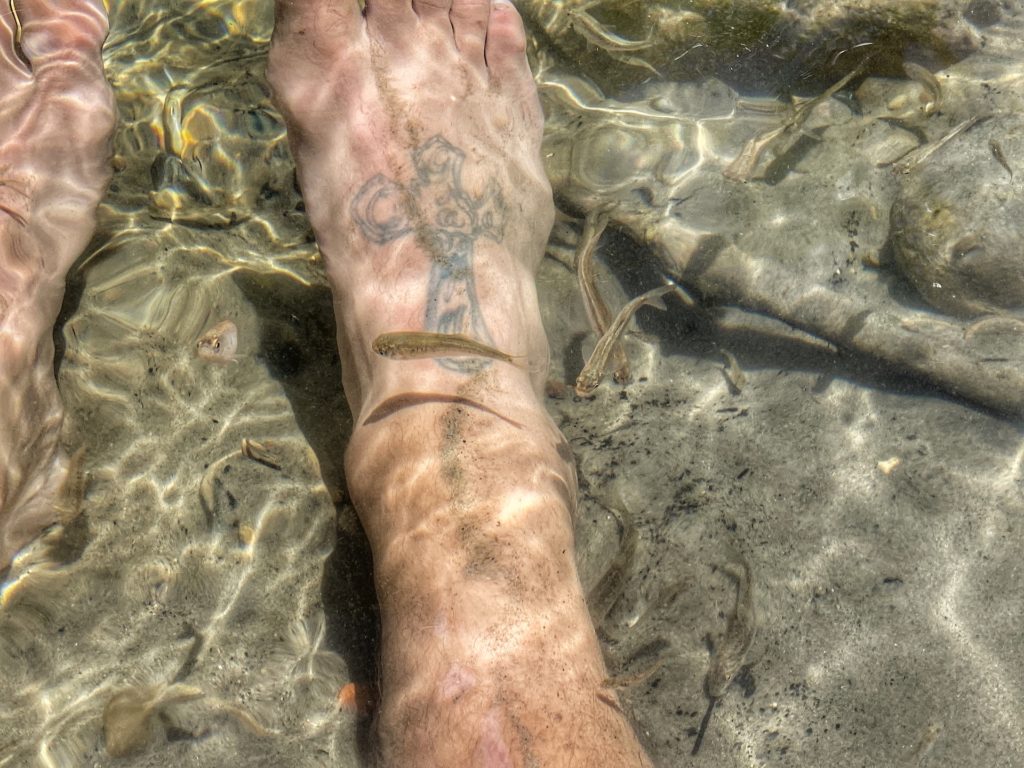 Save $25 in the Cancun airport or wherever you are getting fish pedicures and get lucky in the Virgin River! There are schools of fish, either Flannelmouth Suckers or Desert Suckers, and they are not afraid to come up and give you a nibble removing any dead skin and such on your body!
There are fish of all sizes and it is a little unnerving when the larger ones come but in the end it is quote a unique experience to have these little fish coming up giving you a little fish pedicure out in the wild!
drink a local pint Brew
Eat Bumbleberry Pie from the Bumbleberry Inn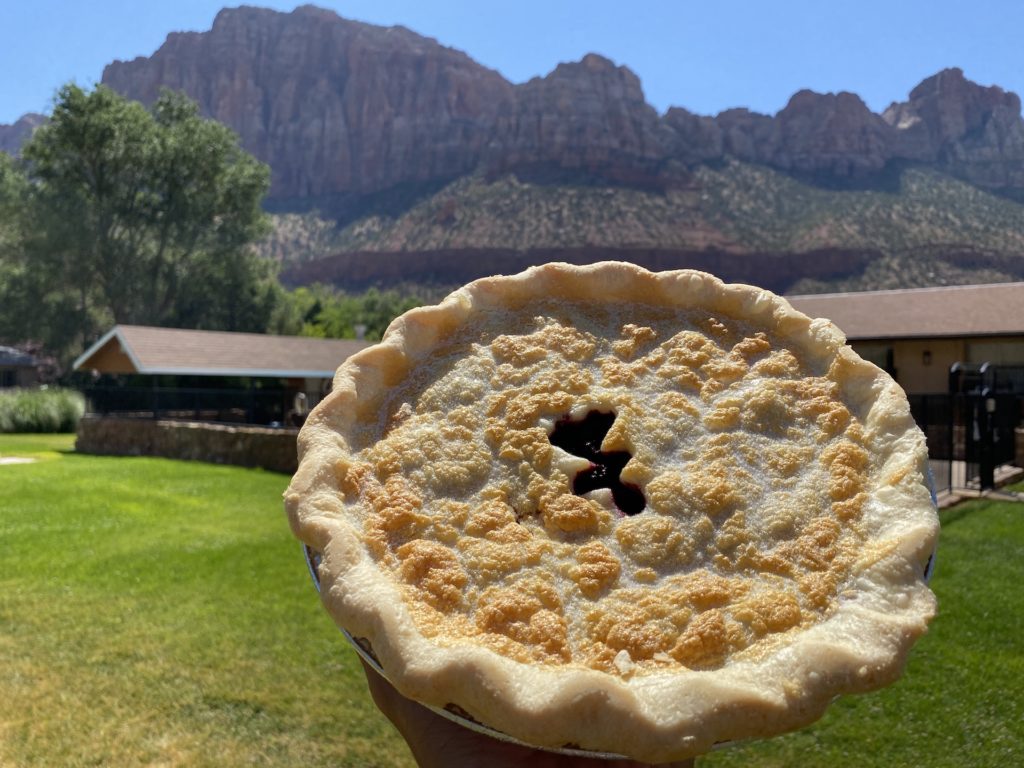 If you have never had bumbleberry pie, you are missing out. It is one of only two pies I will eat, that one and then my grandma's grasshopper pie, made with real bits of grasshopper.
What is a bumbleberry pie? A bumbleberry pie really is just some of my favorite foods in a pie crust and is delightful. A bumbleberry pie typically consists of at least three kinds of berries and can even contain rhubarb. Please don't ruin it with apples thanks.
The bumbleberry pie is just overflowing with all of the best sour berries exploding in your mouth with every warm bite! It's almost like the fruit version of a chocolate lava cake, which is my other favorite dessert.

The Bumbleberry Inn is also a great place to stay! It is really affordable and maybe the most cost efficient place in Zion, which also looks great inside and boasts stunning 360 views of the red rock around you.

As you may know I am not a "take a tour" person as I can't stand waiting for people or stopping at every blade of grass. With that said, Zion Jeep Tours puts most tours to shame and actually does some really cool stuff off the beaten path!
They can give you private shuttles to Zion National Park, private jeep tours, a full safari through places most tourists don't see, they do Grand Canyon tours and even have helicopter tours! If you want a tour company, they are so helpful and great to work with!
Hike The Narrows

Another pretty obvious choice for the Zion National Park bucket list but it lives up to the billing! If you are a photographer this is a photographers paradise.
The only thing wrong with the Narrows is how incredibly crowded it is, especially near the start. I am not an early riser by any means but definitely get there before 8am.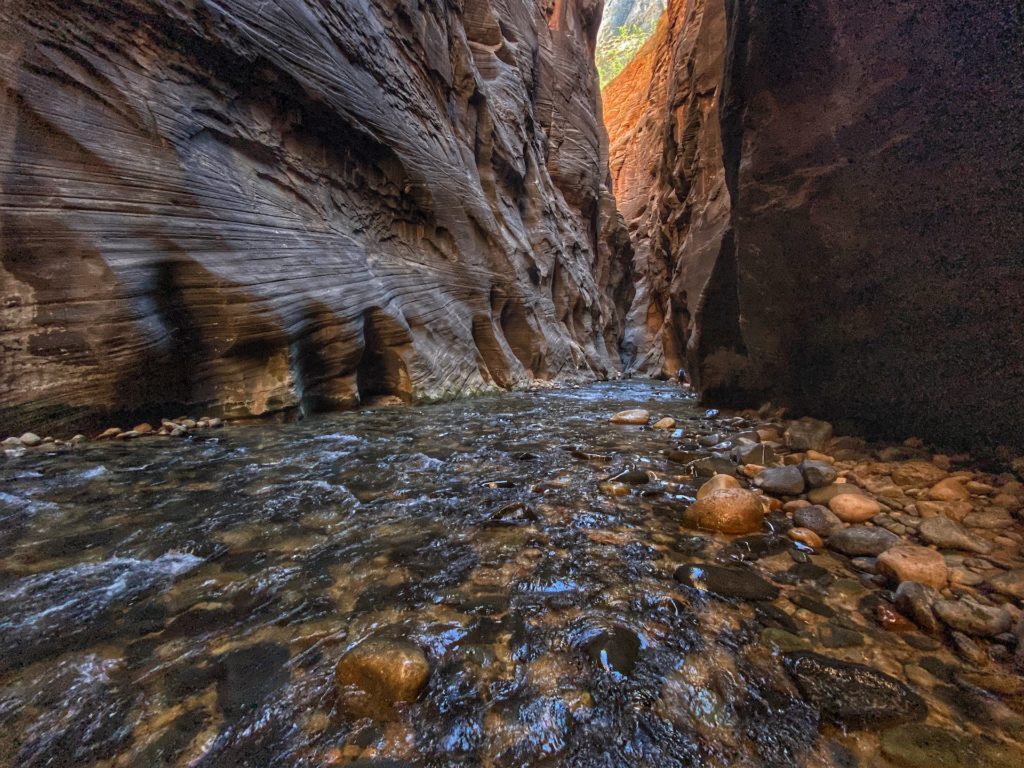 Getting there early is also important as the harsh sun hasn't come in and the photos are much better. You will be cold though in the morning so definitely layer up on your body since you will be walking through water pretty much the entire way.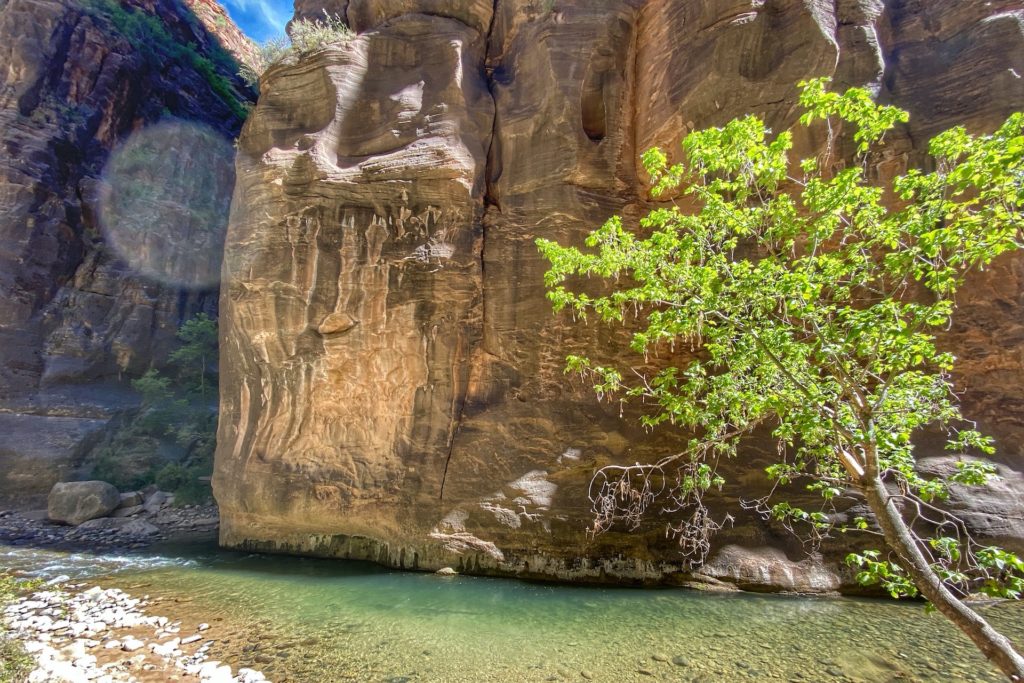 Take your time though, definitely go half a mile or a mile down Orderville Canyon as it has some unreal views as well and it won't have anyone around in the morning. Overall though the Narrows is one of the more stunning hikes in the country and definitely one you have to go do!
Drink a Utah Or Local Beer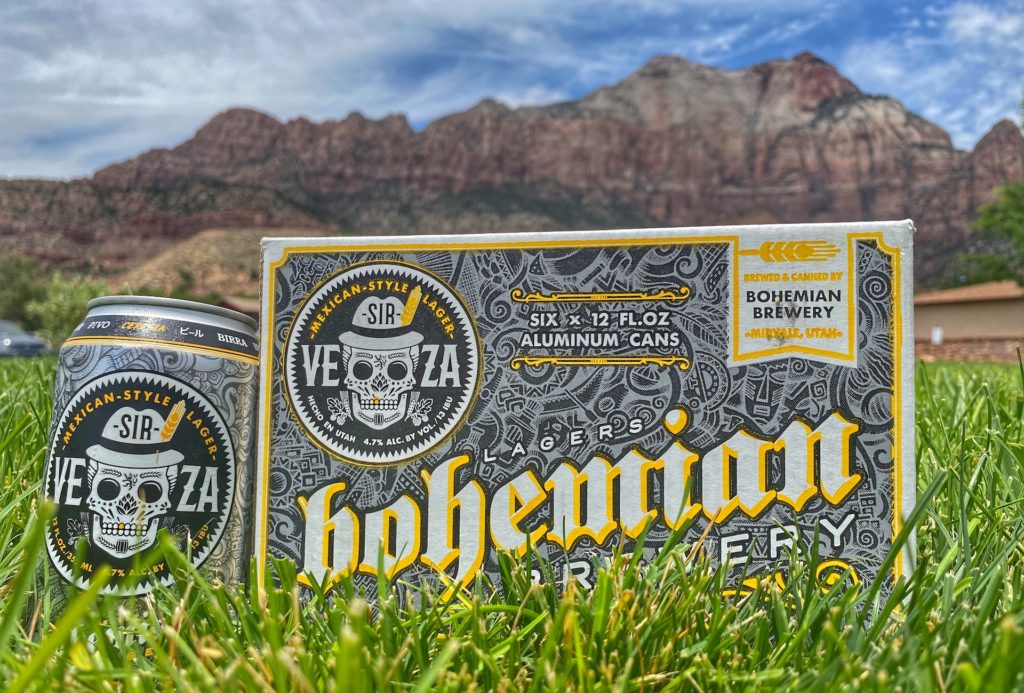 Utah has some great beer and it is isn't 3.5% like you might think! When in Rome, drink and support local, even if Bohemian Brewery is in Salt Lake City. They have some amazing beer and you can buy it in any grocery store for your trip to the lake or when going tubing.
I had Zion Brew Pub pencilled in here as the spot but I literally had the worst experience there so just couldn't do it. I hope it was just an unlucky time I went there and hopefully on my next visit it can be better.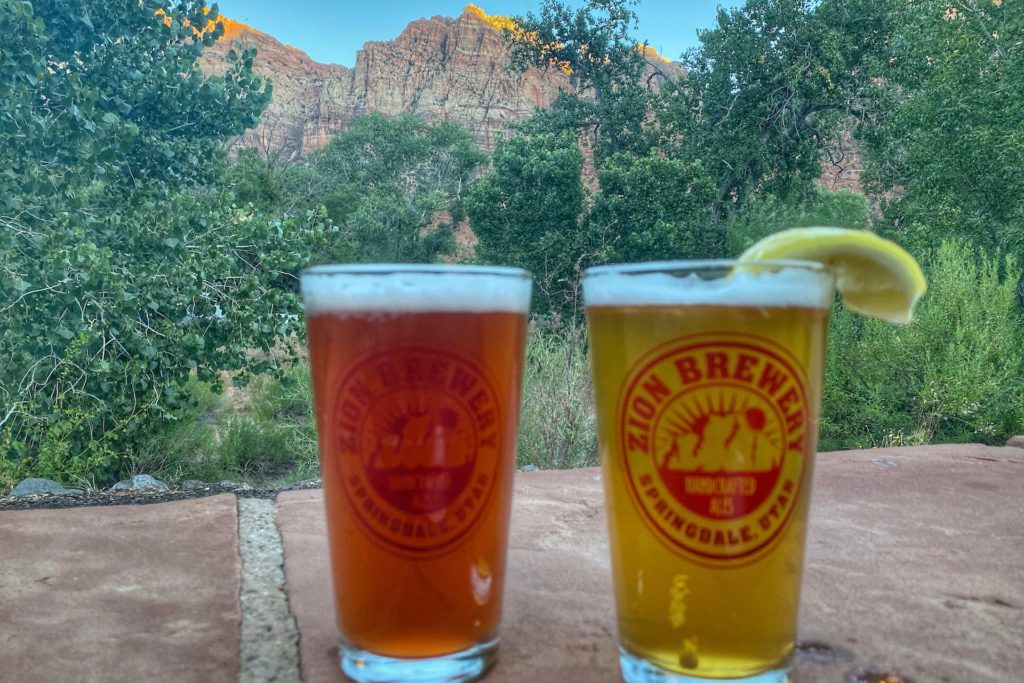 I just don't want to tell you a place is amazing and then you come back at me saying it wasn't a bucket list place at all! If anything I am authentic but if you love beer, go try this place out as you can't beat the patio views with a local brew.
Scare Debbie Laveay or your own mother

There are so many different vantage points and unique places to go in Zion. There are plenty of optical illusions you can take advantage of to keep your mom on edge… or maybe that's only funny to me.
Go Rock Climbing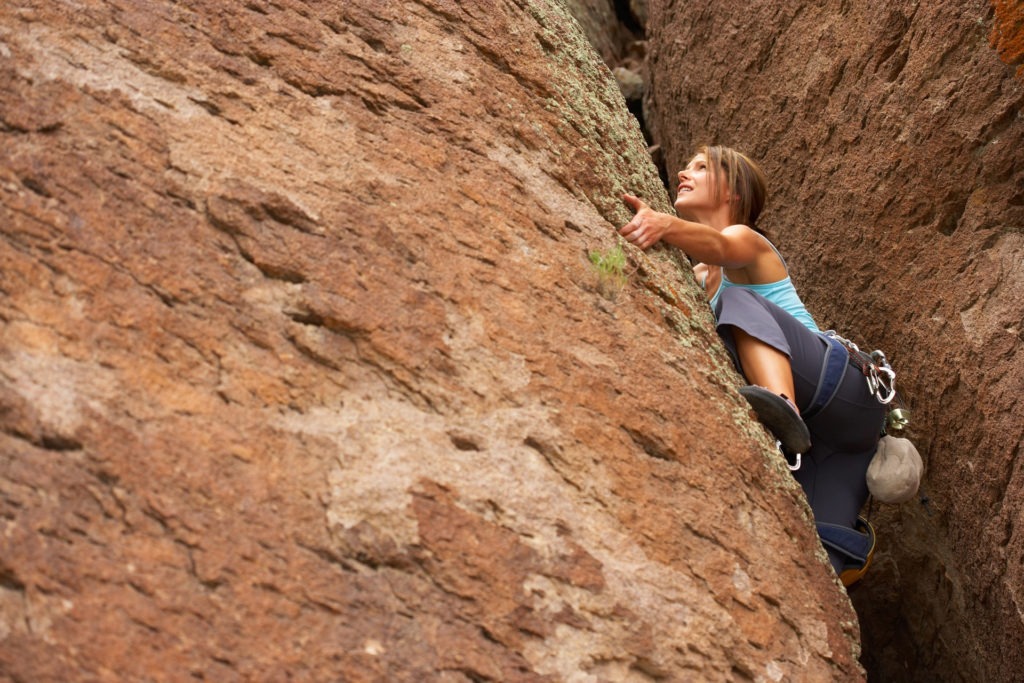 If you have ever wanted to try rock climbing & rappelling then now is the time and Zion is the place to try it out! You won't get many better places and views to try your hand at a little rock climbing!
If you are a beginner or a seasoned pro, Zion is a rock climber hot spot with the endless cliffs and incredible views. Zion Adventure Company & Zion Mountaineering School are great places to start!
Visit Cafe Soleil – Have a Latte & Legitimately the best breakfast I have ever had

This is not hyperbole, I think the breakfast I had at Cafe Soleil is truly the best breakfast I have ever had in my life. I am a typical bacon and eggs guy but always like to try something different when I can.
Their huevos rancheros was next level, I couldn't even comprehend how good it was! I kept taking bites thinking that it could be the best breakfast ever… I think it was. They also have a vast selection of coffee, which is actually hard to find in Zion.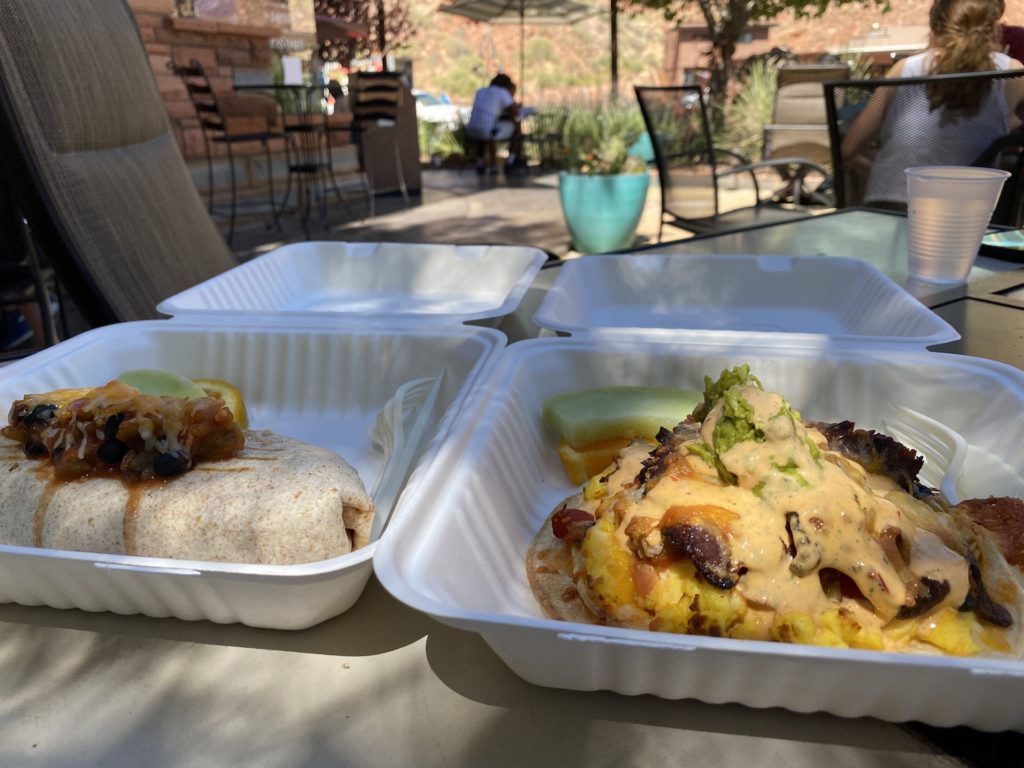 I know my family is already palming their face cause I don't drink regular coffee and just iced-mocha-lattes with almond milk… but sorry I like stuff that tastes good and not dirt. With that said, it is hard to find places that do "specialty coffees" of which Cafe Soleil has you covered!
Stop By Checkerboard Mesa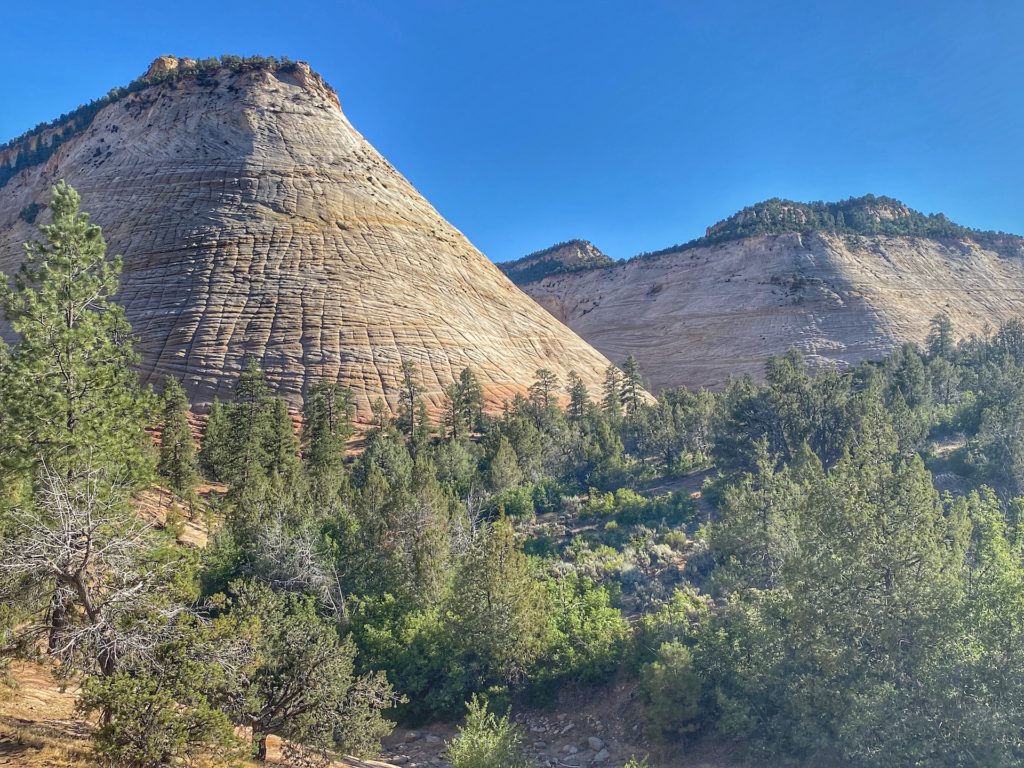 A very simple and quick stop if you are coming in from the East Entrance. It really isn't that enthralling when you put it next to the rest of Zion, however a quick stop to check it out nonetheless.
If you came in from the SW then definitely be sure to get all the way here when doing your Zion-Mt Carmel Drive that I told you to do a few BL items ago. It is good spot to see and turn back into town.
Look for unique flying wildlife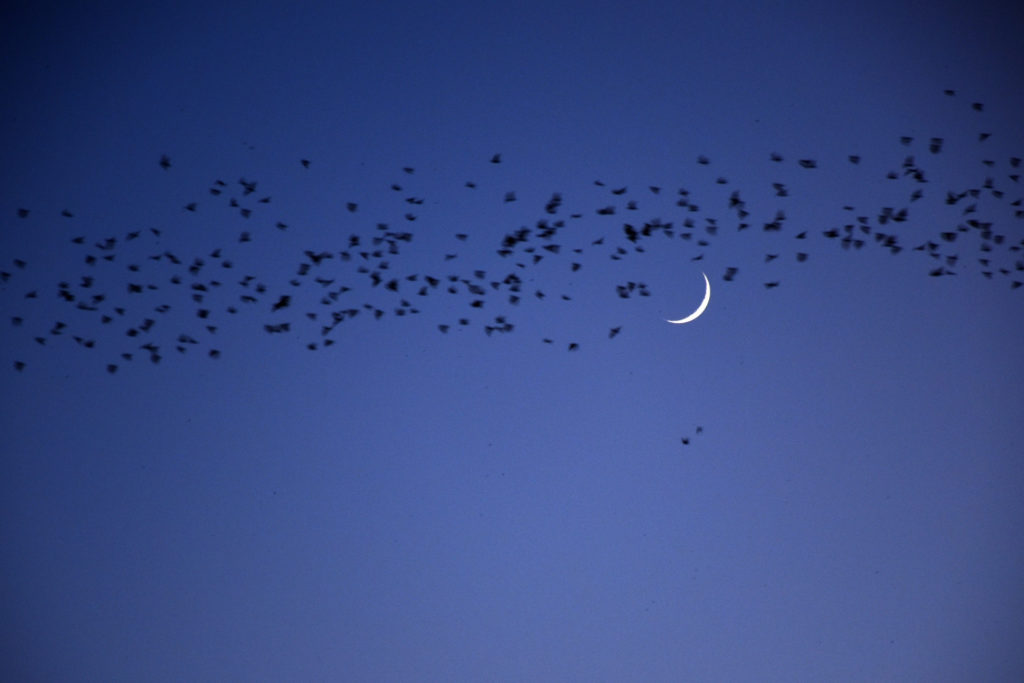 Some things that scare us fly and there are two in particular that are synonymous with creepy and scary animals. Zion has both vultures and bats flying around, which are always so neat to see.
I don't know why but vultures just remind me of being on a safari and of course bats are just mysterious and have their own creepy side, but you still want to see them! According to the Zion National Park ther are 17 species of bats in Zion!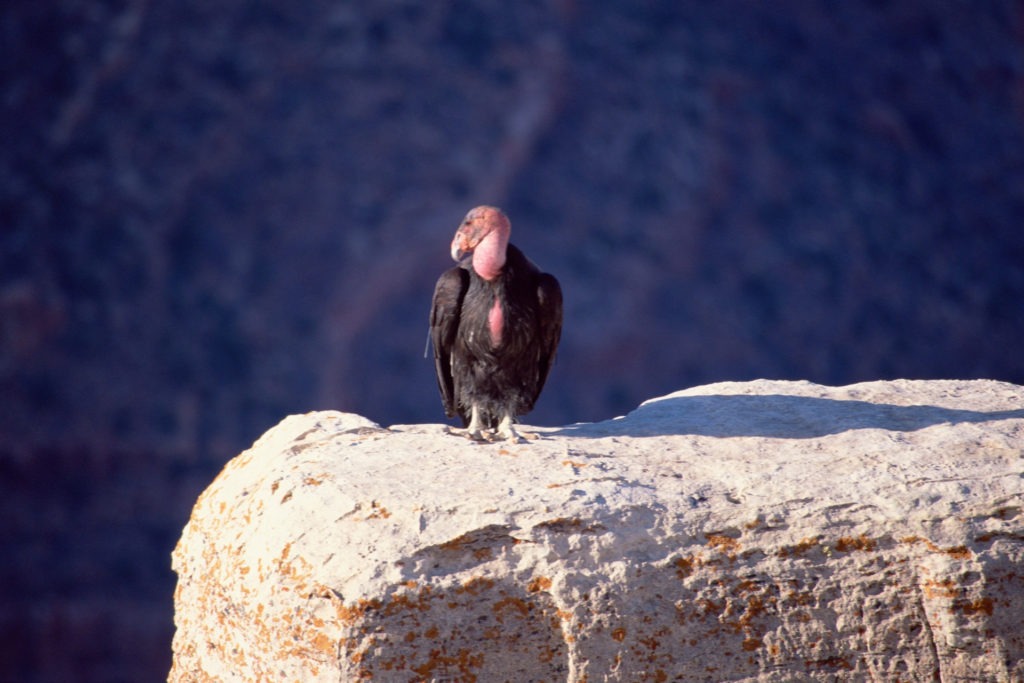 Then there are the turkey vultures… they are enormous! I always expect them to be devouring on an old carcass but unfortunately they are normally just flying around or perched up somewhere. Nonetheless, for the nature lovers they are a pretty cool site, I had no idea there were vultures even in the US!
Take A Walk Down Canyon Overlook Trail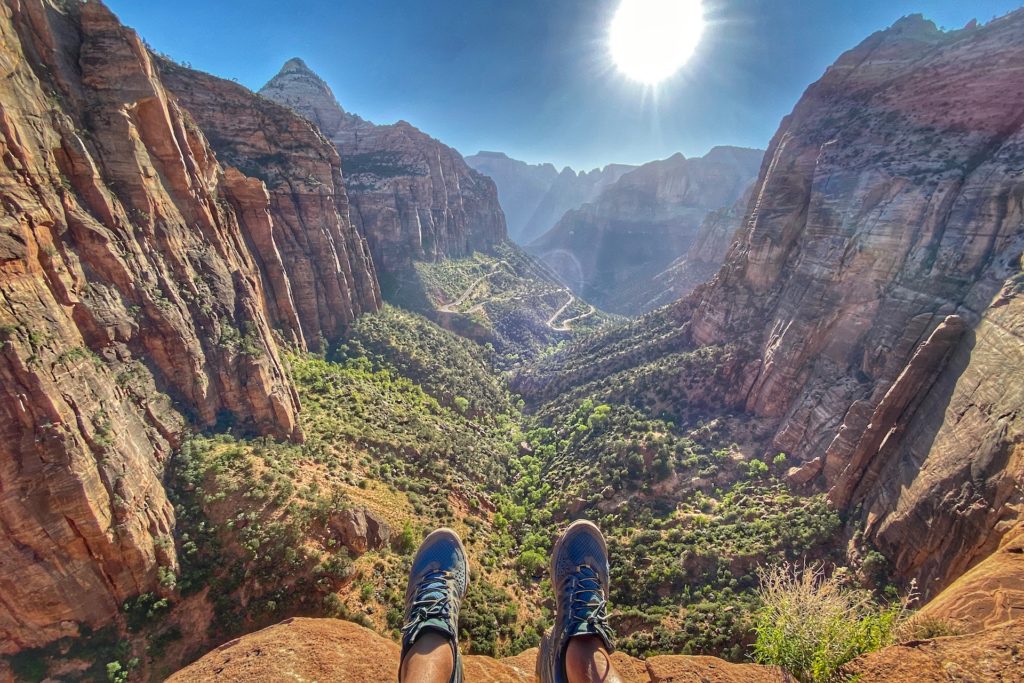 Canyon Overlook Trail is probably the easiest hike with the best view of any hike I have ever seen. It is a very simple mile round trip, no major elevation change and the entire walk itself is really pretty.

As mentioned above there are also some secret spots to checkout on the hike that not everyone knows about! Even if you don't check out those spots the view is the most well known view in Zion and is THEE picture.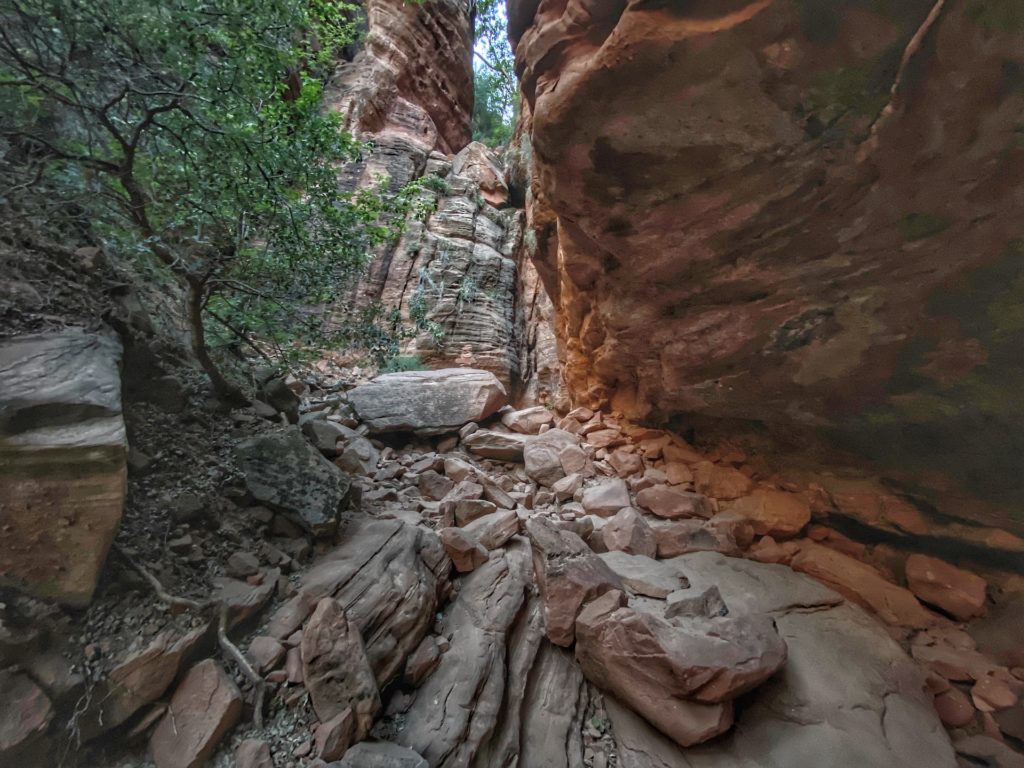 Anyone can do this hike and I suggest doing it for sunrise vs. sunset due to where the sun goes down. This is a mandatory visit in Zion, especially since it is so short and easy for everyone. Add this to your list when seeing Checkerboard Mesa and driving the Zion Mt-Carmel highway.
Eat Inside an Old Texaco Station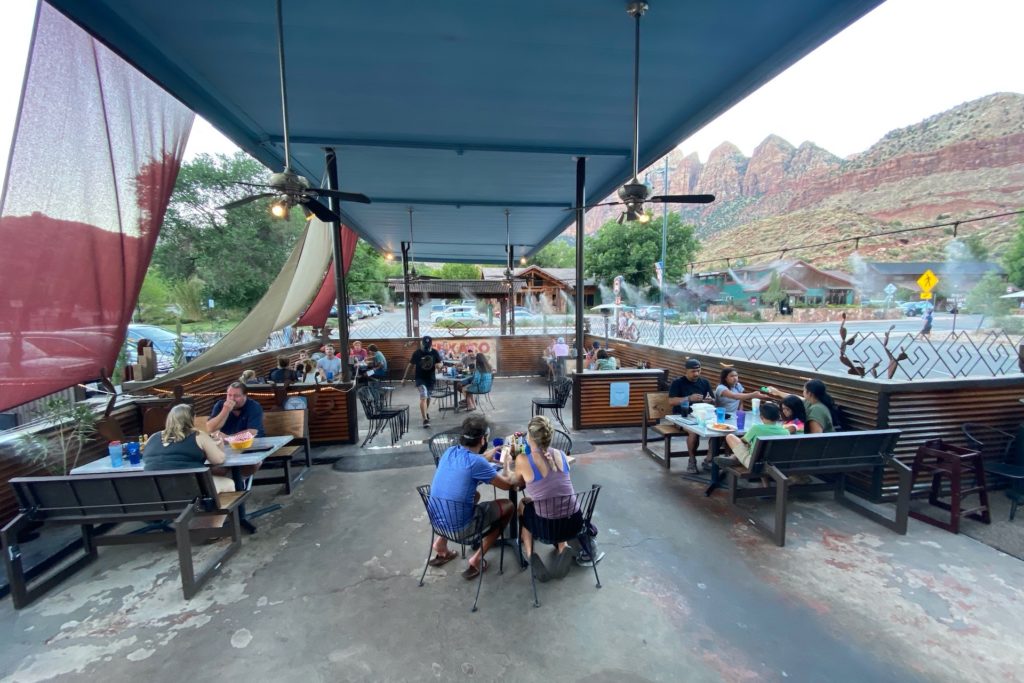 Another favorite place to eat was at Whiptail Grill. It actually is an old gas station that has since been transformed into the perfect Route 66 style place to eat.
The food is great, it has that small town movie like charm and local brews waiting for you. For the kids they even have the good root beer and such in glass bottles, the place is definitely worth checking out for lunch or dinner!
Go For a Scenic Bike Ride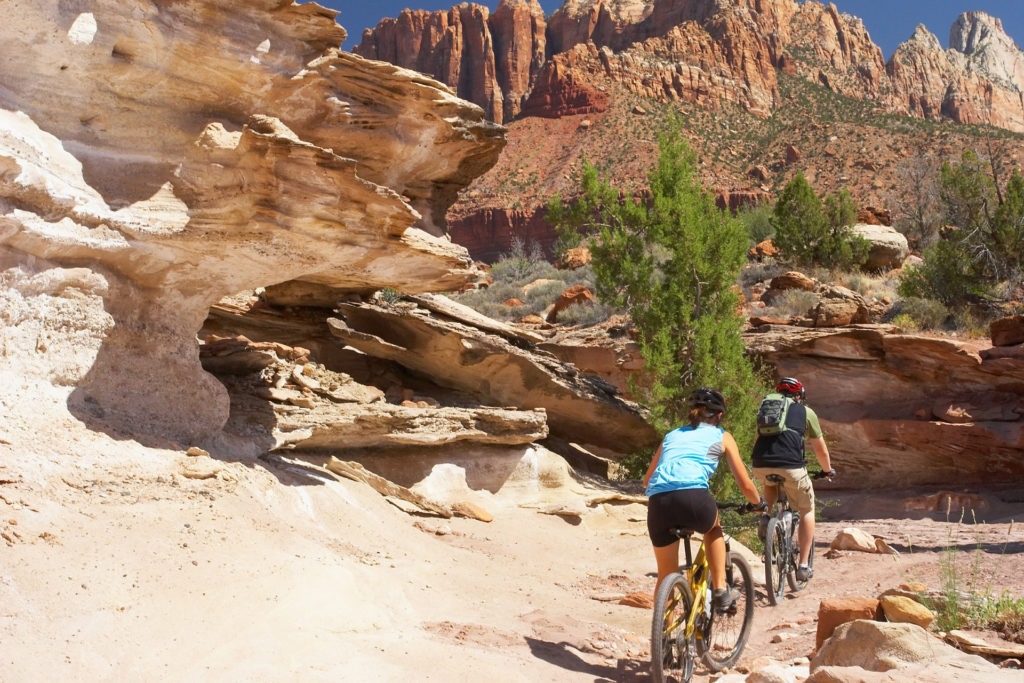 I sound like a broken record but Zion is also an amazing place to go for a bike ride. Do you want an amazing place to go mountain biking? Then Zion has incredible trails with views like no other!
If you just want a standard bike ride then you can ride the Pa'rus Trail all along the Virgin River taking in the surrounding canyon walls. Zion is a bikers paradise whether you want to be adventurous and intense or casual.
Pay Homage To The Court of the patriarchs

Court Of Patriarchs is a cool little stop on the shuttle or bike on the way out to stops for Angel's Landing, The Narrows and most of Zion National Park.
It isn't really a hike and is just more of a scenic stop to look, take a picture and move on. The Patriarchs are three sandstone peaks named after the biblical fathers of Abraham Peak (left), Isaac Peak (middle) and then Jacob Peak (right).
Go back Into time at Fort Zion

Just 15 minutes out of Springdale you can take a trip through time, see a petting zoo, eat and have ice cream! It is like some sort of utopia in the middle of nowhere!
This is a great stop to combine with tubing or going to one of the aforementioned lakes. It is a quick stop just off the road and you could spend 10 minutes there or over an hour!
Take a Ride On The Subway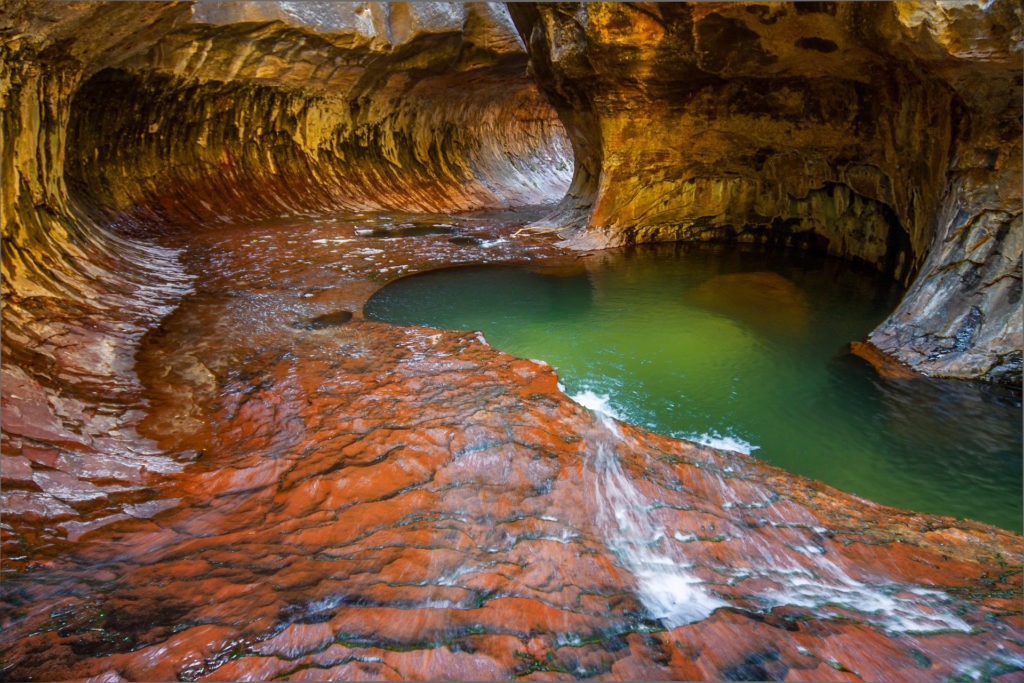 One of the other top 4 most well known and photographed hikes is the Subway! It is a long hike and similar to The Narrows you will get wet but wow… this is another must do hike, which also makes Zion one of the best adventure places in the country. 9.5 miles of incredible unique beauty, you have to do this hike on your visit.
Atv and/or Helicopter adventures & tours!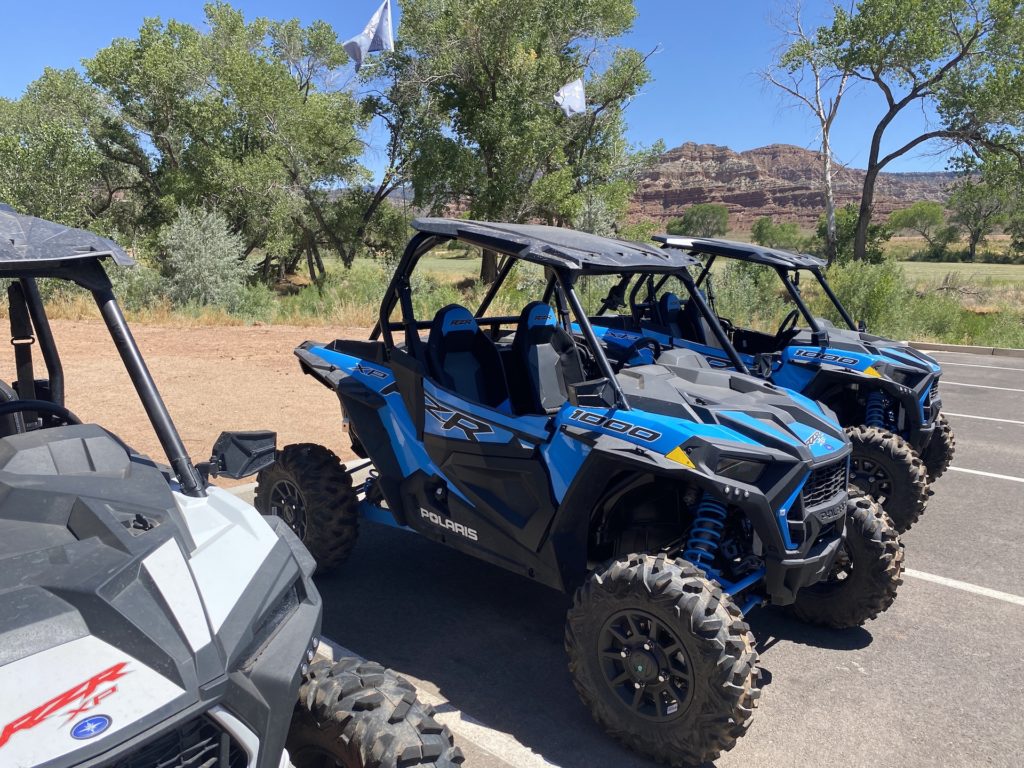 If you aren't the type to non-stop be exercising but still want to see as much of Zion as you can then there is no better way than by ATV or by helicopter. There are multiple companies in town to choose from and Zion Jeep Tours is a great one for helicopter tours as well.

Shop & Gemstone hunting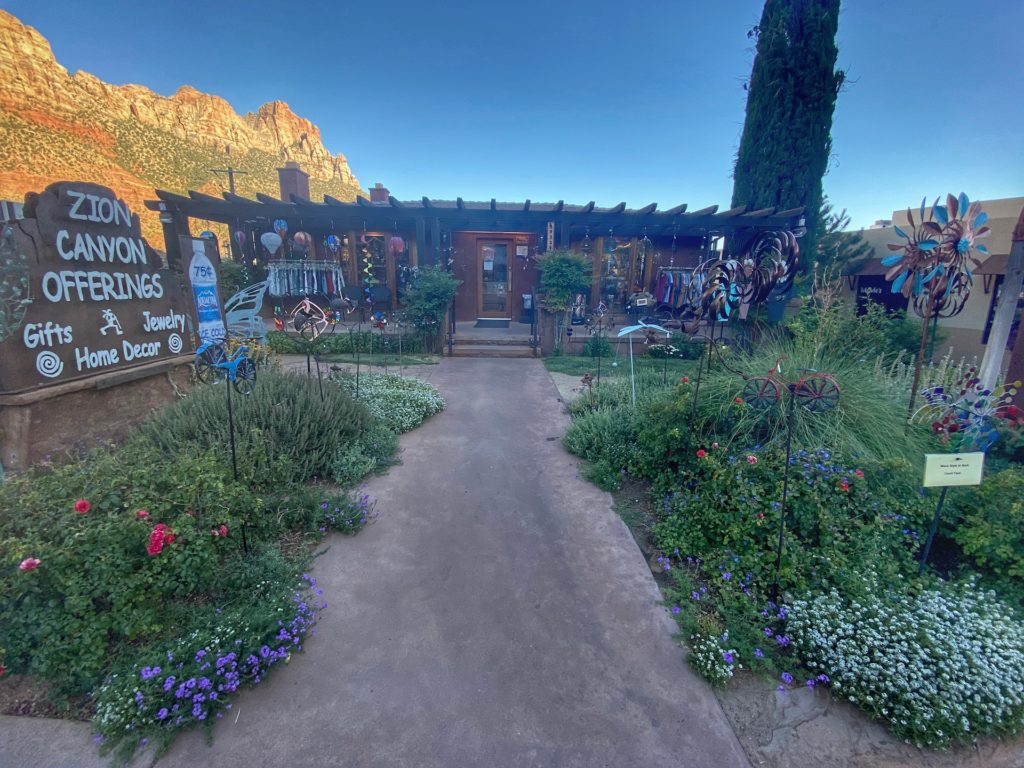 As with all tourist places there is always some unique shopping. Zion is a mecca for gemstones and homemade type jewelry. Definitely make sure to go through all of the shops doing some gemstone hunting and rock collection.
They have all types of rocks & minerals with a plethora of shops along the main strip. Take your time and meander through the stores to find your perfect keepsake. If you ever wanted to buy a walking stick for hiking some stores sell those and it is a great hiking gift to take home.